Whimsical cakes shaped like wrapped gift boxes are increasingly popular as birthday cakes and baby shower cakes. They bring joy and magic to a cake, and don't we all love the question, "Is that a gift or a cake?" What better way to top off a gift box cake than with beautiful bows and ribbons? Follow this simple tutorial on how to make gum paste ribbons and bows. These easy embellishments are guaranteed to make big impact!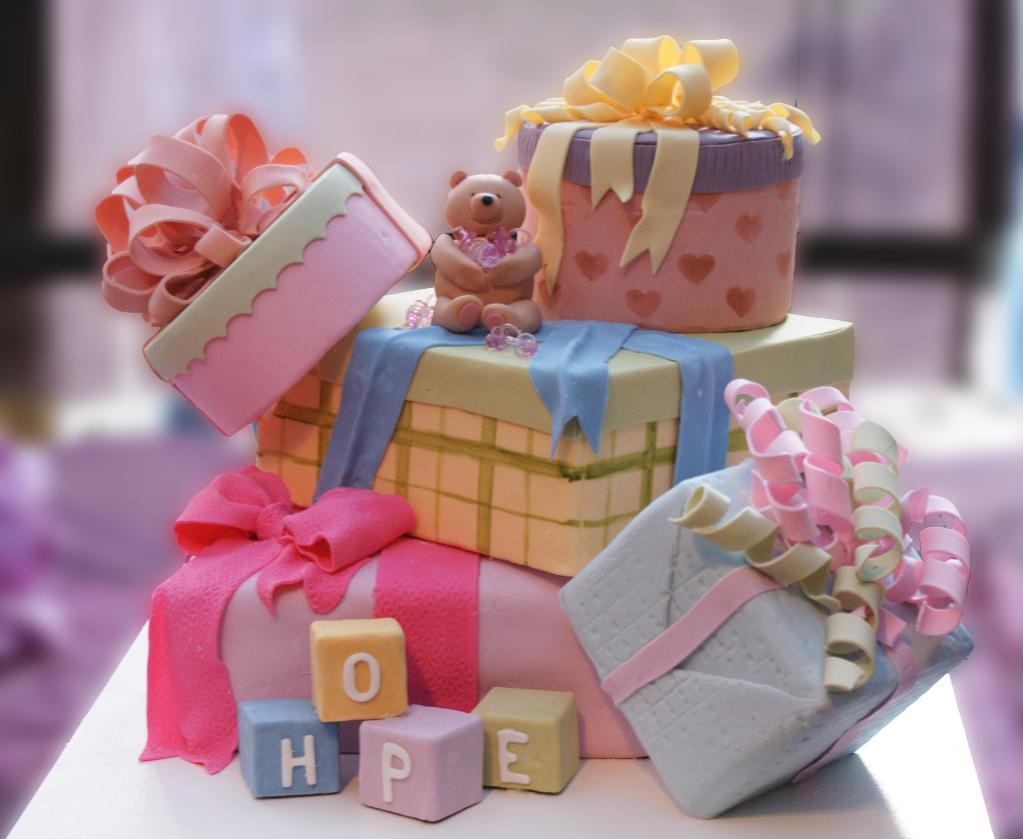 Photo via nelliev8
How to make gum paste curlicue ribbons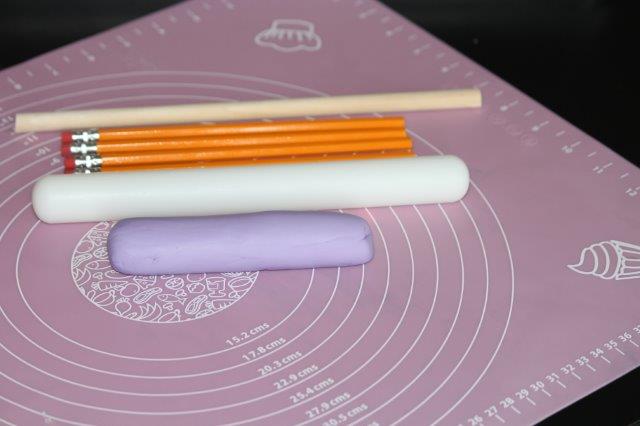 You will need:
Gum paste in any color you choose
A fondant roller
Clean pencils or ¼ inch dowels that have not been used
A fondant mat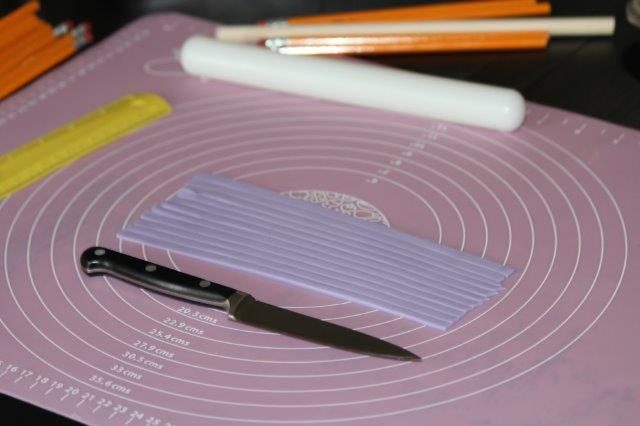 Step 1:
Roll out your gum paste so it is about 1/8″ thick. Cut thin strips, then simply wrap the strip around the pencil or dowel as tight or loose as you would like.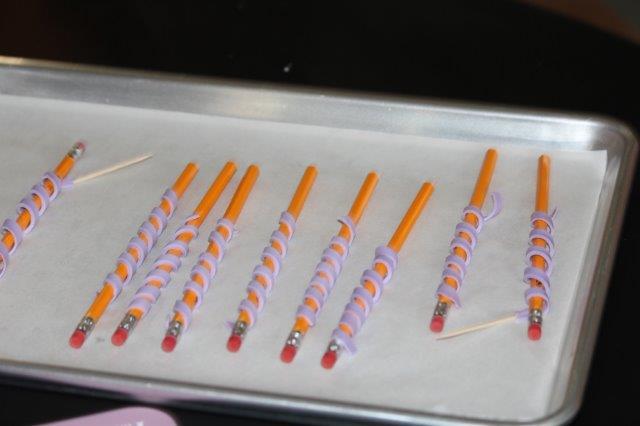 Step 2:
Let these dry for at least 4 hours before removing the pencils or dowels, but it is best to allow to dry for 18 to 24 hours to limit breakage.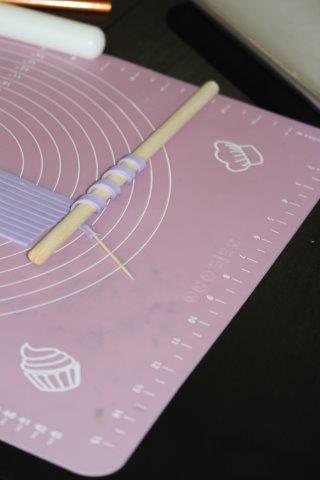 Step 3:
If you need to place them freestanding on the cake, you can insert a large or small toothpick into one end of the ribbon before it dries. Let these dry for at least 24 hours before placing them in the cake. Also, if you will be delivering the cake, place them in the cake once you arrive at your destination so they do not move or bounce during delivery and cause large holes or tearing in the fondant.
How to make large gum paste ribbons and bows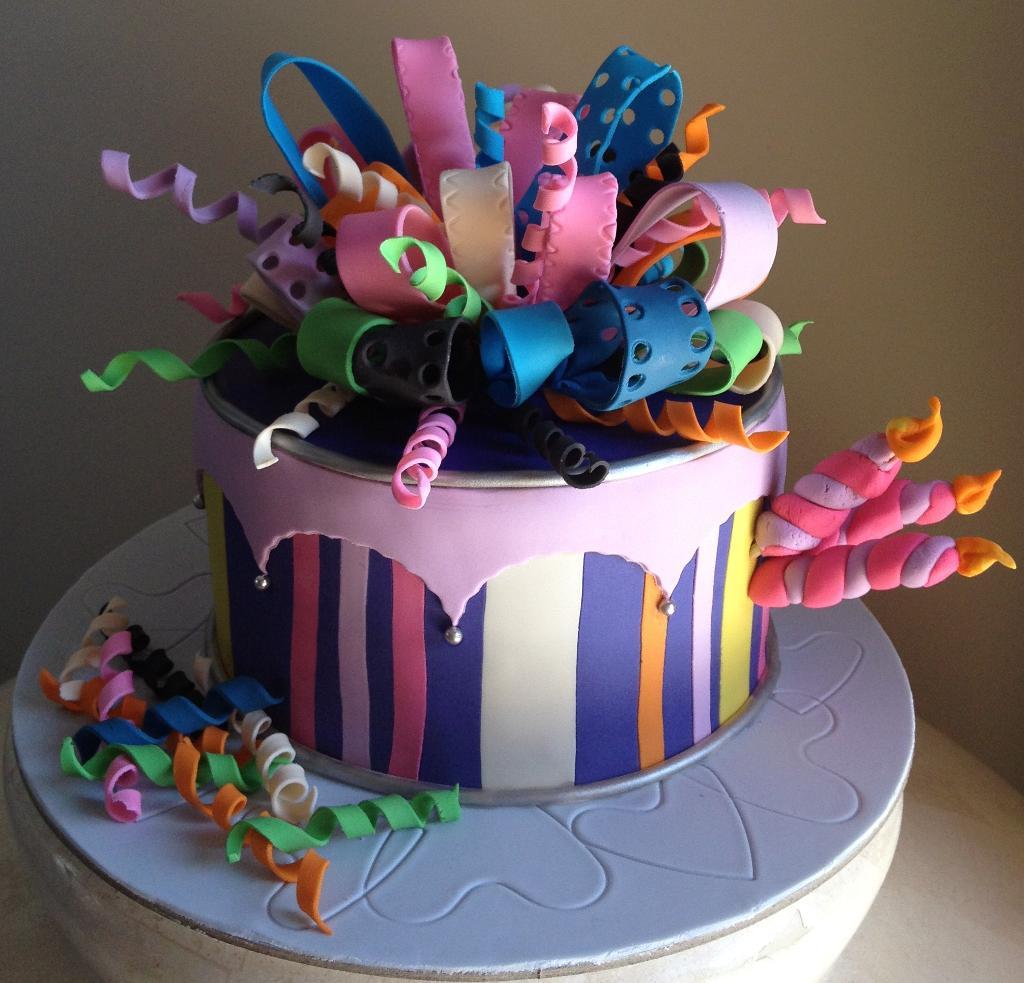 Photo via Tinkerz72
These beautiful bows are easier than they look. We simply build the bow in pieces and then build on each other. Here, we are going to make three different sizes for the loops.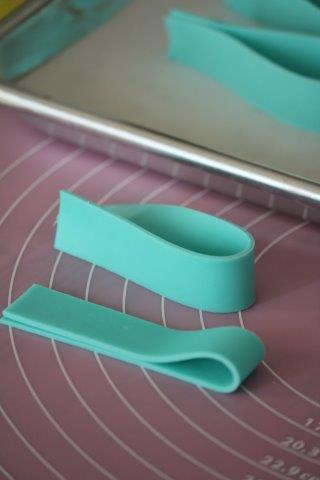 Step 1:
You want to first roll out your gum paste so that it is about 1/8″ thick. Note:You can roll it thinner if you like, but the loops will become harder to work with.
Step 2:
Cut your strips to about 12″ long and 1″ to 3″ wide. I cut my strips to 2 cm (about 1″) thick. You can choose how wide you want your ribbons to be. The thinner the ribbons, the more you will need. And remember to always make extra in case of breakage.
Step 3:
Take your 12″ strips and cut them in half, so you have five to seven 6″ strips. Fold each strip over on itself, then stand it up on its side and form to the shape you want. Continue this process until you have finished the entire bottom layer.
Step 4:
For the second layer, cut your 12" strips into thirds, so you have three 4″ strips. Again fold these on themselves and stand them on their side to dry. The middle loop should be a little bit smaller. Cut your final piece to about 3″ and fold in half and let dry on its side.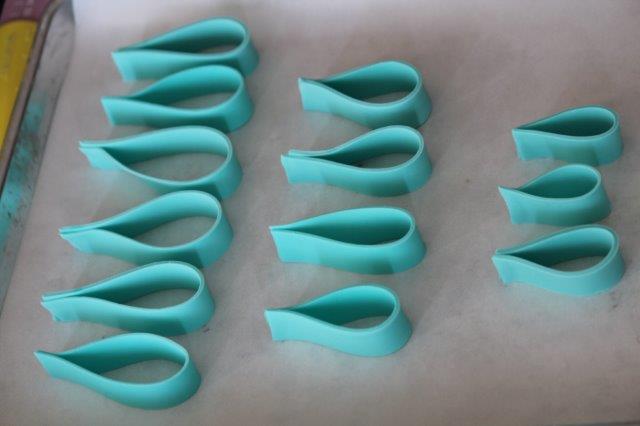 Let your gum paste loops dry for about 18-24 hours before using them.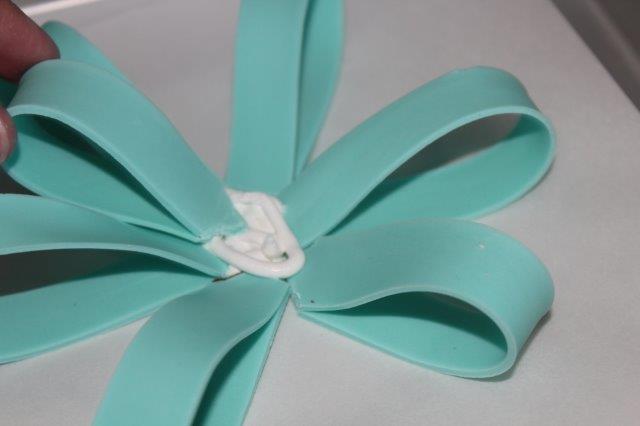 Step 5:
I used royal icing to assemble my ribbon, but you can also use sugar glue, alcohol or water (it will just take a little longer to dry.)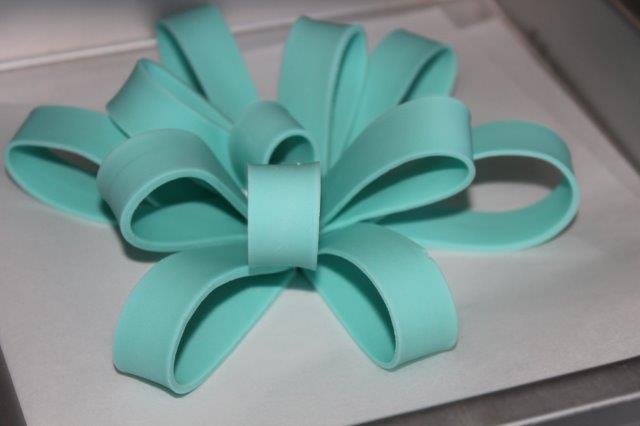 You can build these ribbons right on the finished cake or assemble them first, let them dry and then transfer it to your cake in one piece.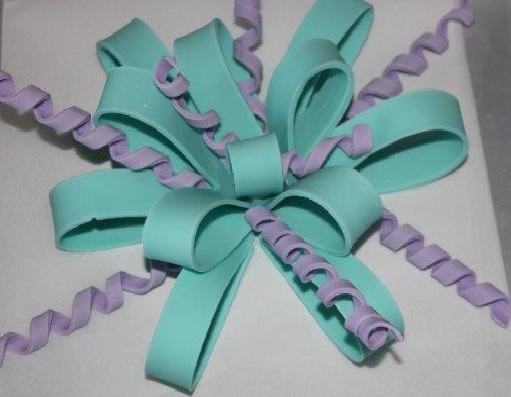 Learn more techniques for making edible bows and ribbons, plus other exquisite embellishments from roses to pops of pearls, in Marina Sousa's master class Advanced Fondant Techniques. You'll also learn techniques for decorating cakes using stencils, embossing, appliqué and much more!
Will you embellish your cakes with these fun gum paste ribbons and bows?