At some point or another, every jewelry crafter, novice or experienced, considers making a gemstone ring. Many may feel it's just too daunting a task, and give up on the idea before even getting started — but you don't have to.
Whether your passion is beading, wire wrapping, or something in between, there is a pattern tutorial to fit just about any skill level and style preference.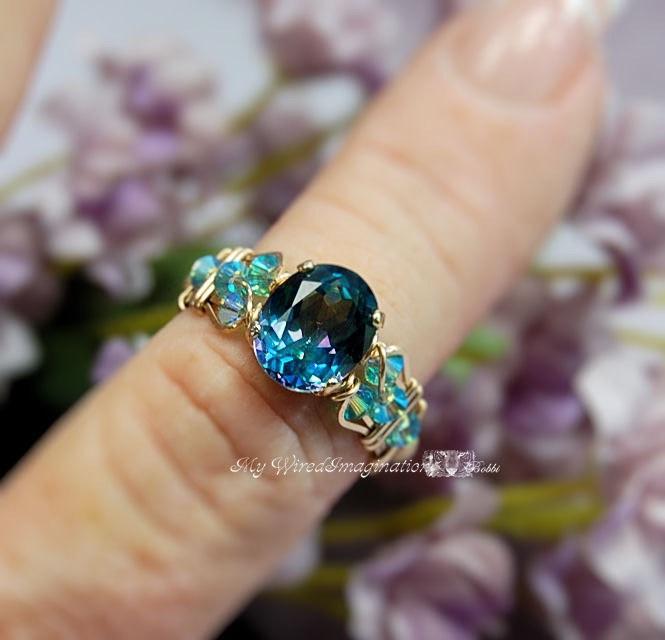 Photo via MyWiredImagination
Here are just a few of the fabulous tutorials you can find here on Bluprint!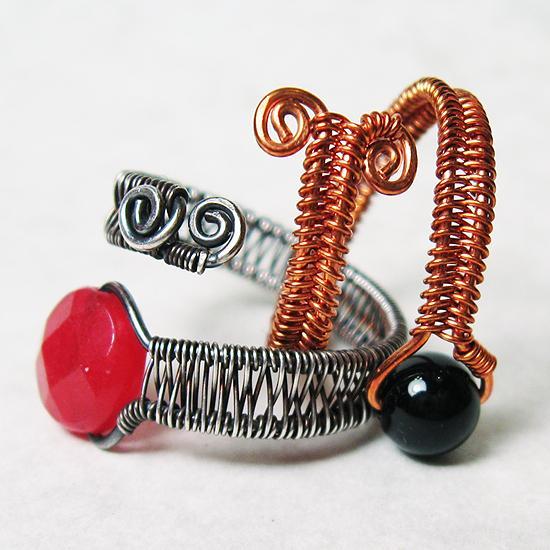 Photo via Gailavira Tutorials
Woven ring
This pattern by is a wonderful beginner project. Didn't think this qualifies as a gemstone ring? If you use gemstone beads, it sure does. This is a great pattern with infinite design and bead possibilities.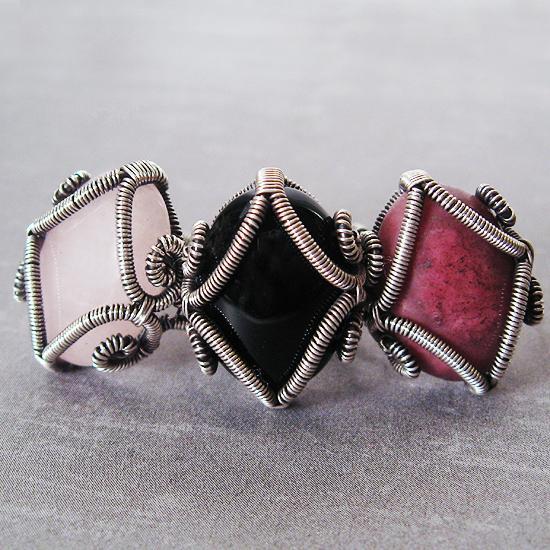 Photo via Gailavira Tutorials
Mystic ring
Another wonderful pattern by designer Gailavira Tutorials, this Mystic Ring tutorial uses cabochons to create a unique gemstone ring in wire.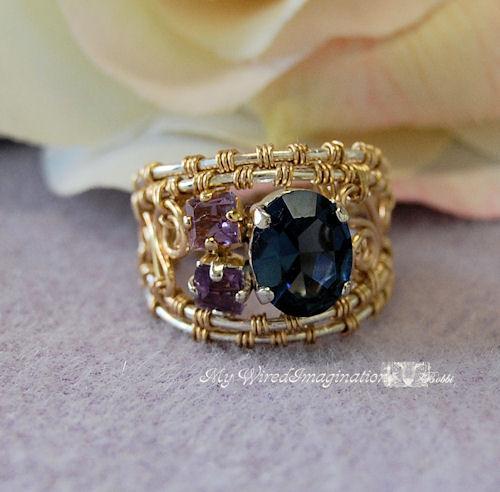 Photo via Bluprint member MyWiredImagination
Filigree rings
This wire woven pattern by designer MyWiredImagination, Woven Filigree Rings, provides a unique and fairly easy way to get several gemstones into one ring.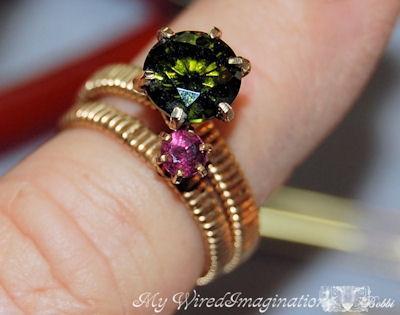 Photo via Bluprint member MyWiredImagination
Prong ring
Another pattern from designer MyWiredImagination, Lesson In Patience Prong Ring Tutorial, uses a very clever technique to help create the classic Solitaire style gemstone ring.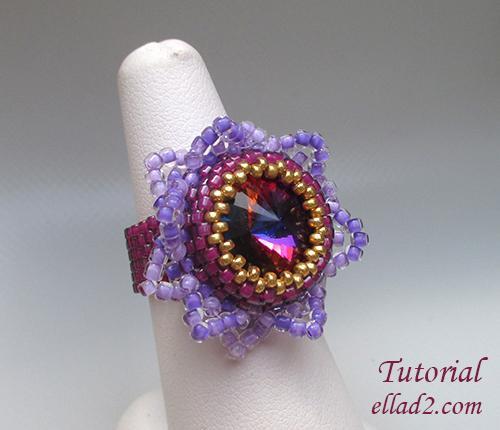 Photo via Ellad2
Starlight ring
If you're drawn to bead weaving, check out this gorgeous pattern by designer Ellad2. Though it initially calls for a 14mm crystal rivoli, it could just as easily use a 14mm gemstone.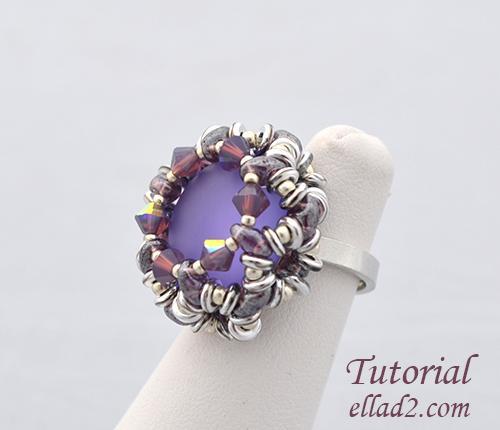 Photo via Ellad2
O ring
Another unique pattern by designer Ellad2, this ring, uses both a gemstone cabochon and the new Czech O Ring beads. This design is easy and works up quickly.
Photo via Bluprint member MyWiredImagination
Crystal ring
Last but not least is this deceptively easy wire wrap pattern. This design initially uses a rhinestone crystal in a sew-on setting, but gemstones can just as easily be used in the settings to create stunning handmade gemstone rings that rival any commercially made rings.