Movies and popcorn are like milk and cookies; they are meant to be together! So what better to go with a movie-themed party and a movie-themed cake than fondant popcorn? Making this sugary treat is much easier than you think!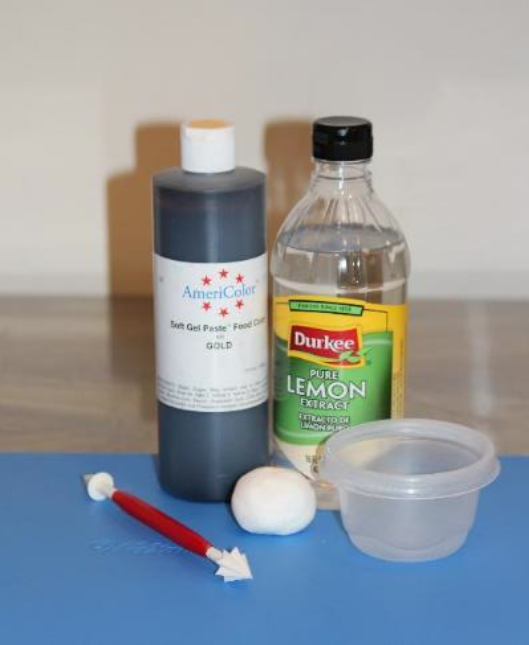 Materials
White fondant
A flower fondant tool
Yellow food coloring
Lemon extract or vodka
Paint brush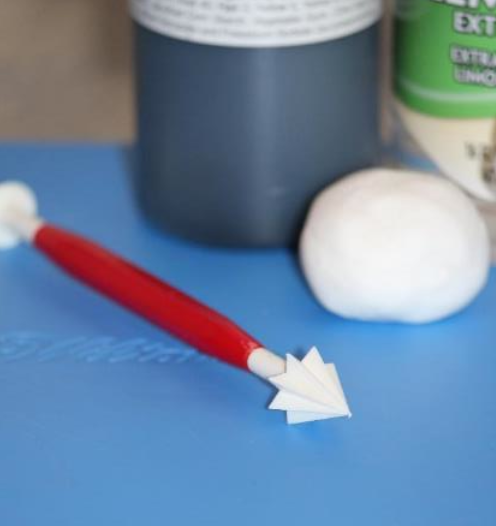 Here is a closer look at the fondant tool I used to make the popcorn.
Making the Popcorn
First, we want to soften our fondant and cut it into small pieces. Since real popcorn is not perfect or uniform, today you get to be a free spirit and a little bit sloppy. I know it is difficult as a decorator to let yourself be carefree, but today is your day to try!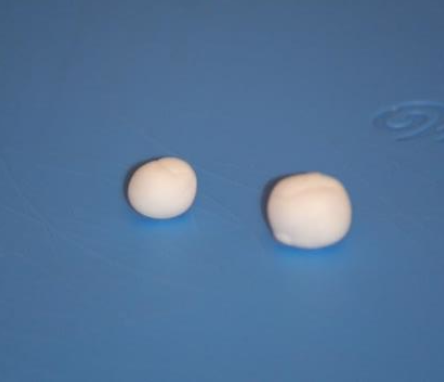 Roll half your pieces into small balls. They don't need to be perfectly round. In fact, you want them all to look slightly different, so just relax and have fun with it.
The other half of the fondant pieces should also be shaped into balls; but they should be slightly larger than the first set. Above you will see the two pieces that we will put together to make the popcorn.
Take the larger ball and press the tool into it. Then take it out and run the tool around the outside edge of the ball making indentations and small cuts.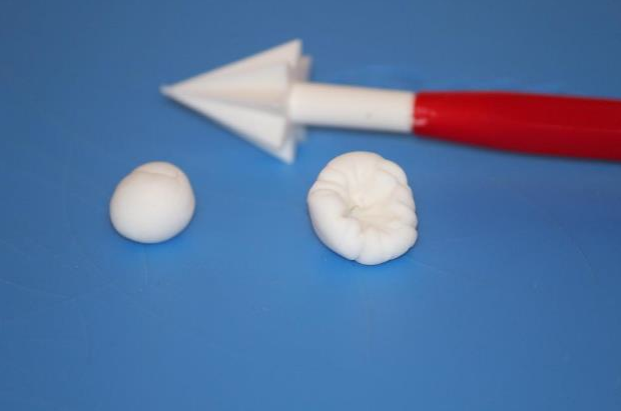 Do this to all of the larger balls.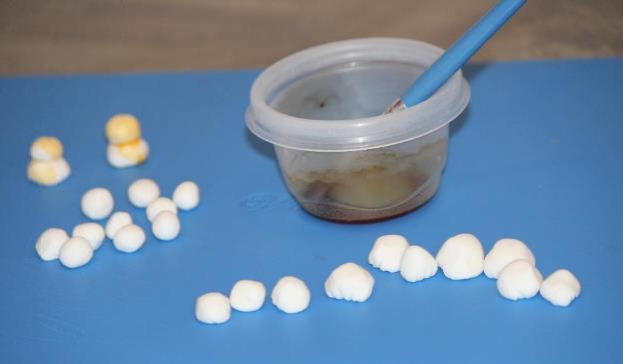 Now we can paint our popcorn! It is best to do it now, so that we can also stick our popcorn together while it is wet from the lemon extract. Add a small amount of gel paste (I used gold, but you could use any yellow color you wish) to a small amount of lemon extract or vodka. You want your color to be fairly thin and liquidy, so that when you paint it on it will look like butter. I also don't worry too much about having a consistent color in my paint mixture because to color on real popcorn is not uniform. I just dab the color on with a paintbrush, making sure to not cover the entire piece of popcorn.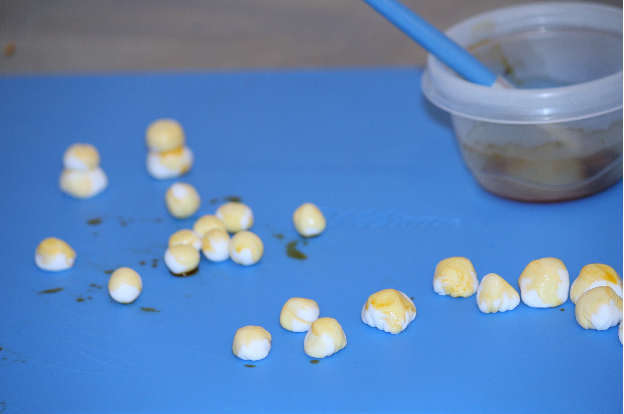 Once they are all painted, we can stick the tops on. Since they are already wet, just place a top on each bottom and let them dry.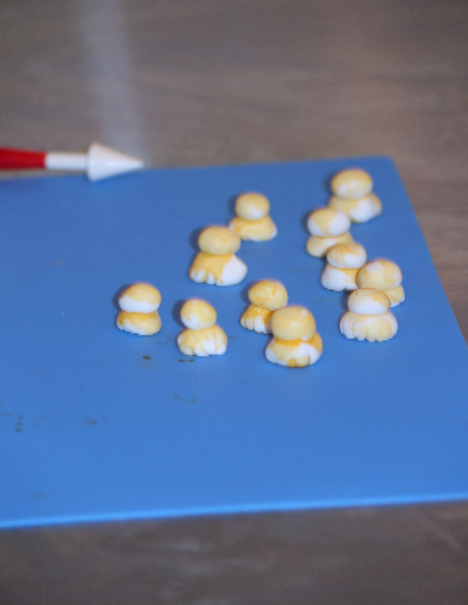 You now have cute little fondant popcorn perfect for any sweet movie night!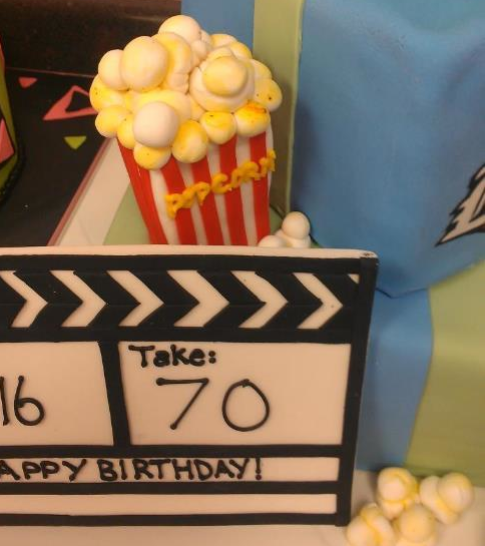 For more great fondant cake decorating techniques sign up for Advanced Fondant Techniques with Marina Sousa today. And check out how to make fondant pearls, and how to make fondant drapes. Plus, come back to the Bluprint blog on Thursday for a roundup of unusual cakes!