If you're avid about baking and love a good DIY project, this is bound to be great news: it's easy to learn how to make flavor extracts at home. All you need is some jars, alcohol, and whatever flavors are calling to you. These homemade extracts come together in minutes, and once complete, they'll keep for months. Your baking will benefit from extracts tailored to your preferences, which can be used to create any number of flavors.
For flavor inspiration, check out Craftsy course Creative Flavors for Cakes, Fillings and Frostings. This inspiring course will make you think differently about how flavors can combine and will leave you excited for baking in fresh new ways.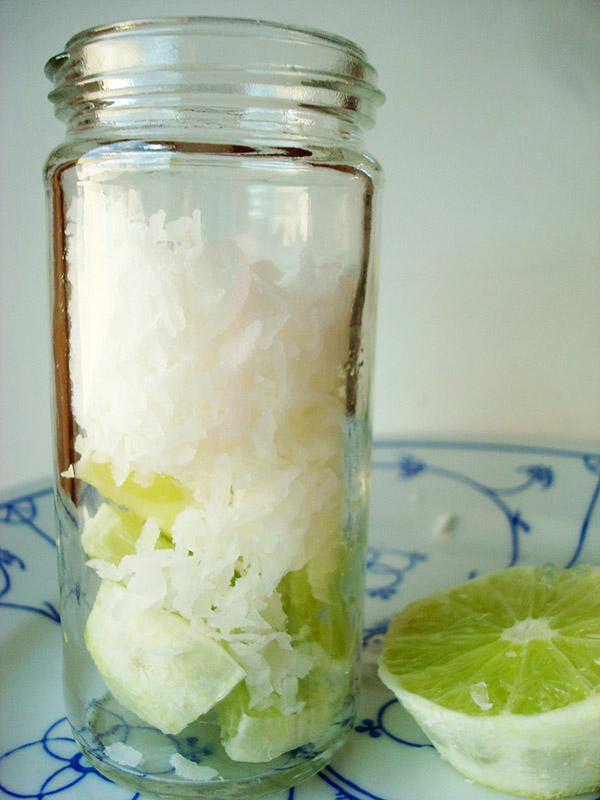 Photos via Cakespy, unless otherwise noted
Why make your own homemade flavor extracts?
There are a few good reasons for making your own extracts. Here are just a few:
Control
By doing your own steeping of the flavorings in alcohol, you can control how strong the flavor becomes. This allows you to create extracts that are suited to your palate and baking needs.
Quality
You get to choose what ingredients go into your flavoring extracts, which cannot always be said for commercially produced varieties. Since every flavor will shine, do yourself a flavor and use high-quality ingredients.
Creativity
In grocery stores, you'll find the usual suspects in the extract section: vanilla, almond, coconut, lemon, and so on. When you make your own extracts, however, you have the freedom to create creative flavor combinations such as coconut-lime, lemon-basil or just about any combination you can dream up.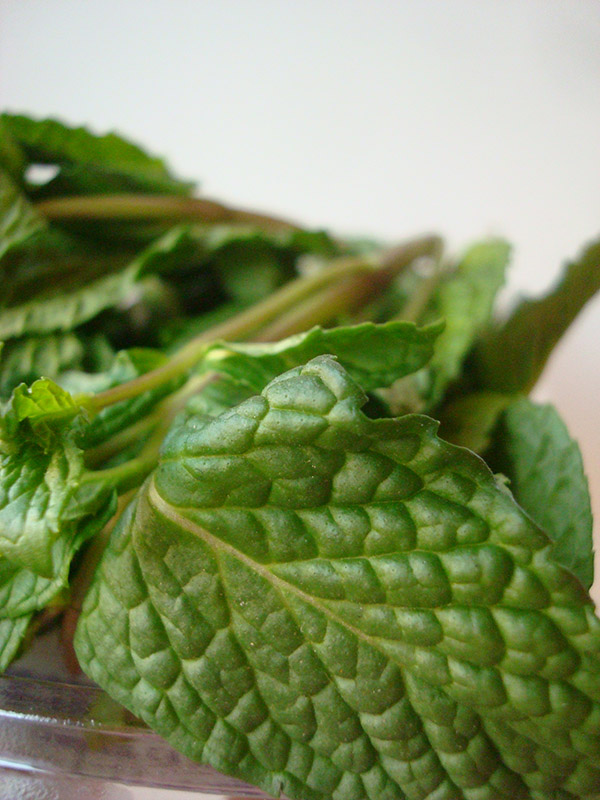 Things to know about making your own extracts:
If you've ever made infused vodkas, you'll find that the process is actually pretty similar. The only difference is the proportions. You'll use a lot of flavoring for a little liquid, seeping for far longer, to create an extremely concentrated flavor. This will create extracts that will have an impact on entire recipes and infuse flavor in bread, cakes and all sorts of goodies.
Spirits are key in creating flavor extracts. The alcohol acts as a preservative for the flavoring and allows it to keep for long periods. Typically, vodka is the spirit of choice for making your own flavoring extracts. Why? It's got little flavor on its own and absorbs other flavors well. It simultaneously wicks out the flavor and acts as a preservative, making the extracts something that will keep well for long periods. Bourbon, rum or stronger spirits can also be used, but do note that they will impart a flavor, but perhaps that bourbon flavor could be creative addition!
As for containers, mason jars are a great option because they are glass and keep a good airtight seal. You could even use spice jars if you want to test out smaller amounts of a particular extract. There's a lot of flexibility in this method.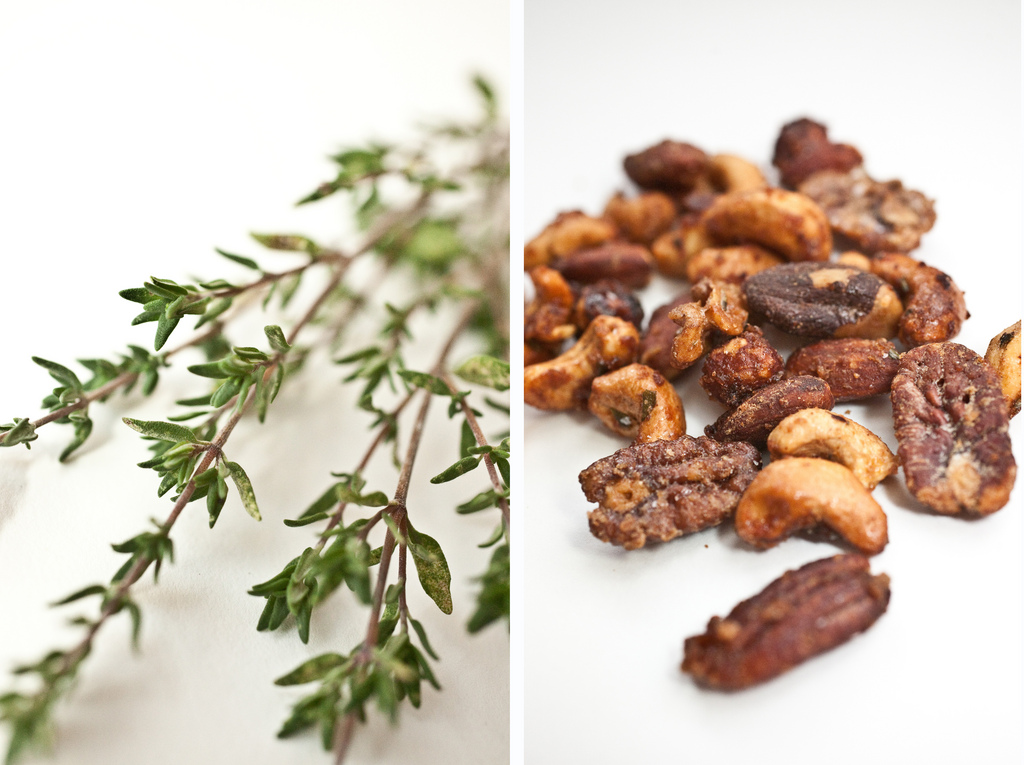 Photo via Craftsy blogger Ashley
What's the ratio for homemade extracts?
In general, you can make the extract as strong or as subtle as you like. This can be done by steeping the ingredients for longer or by adding more of the ingredients. However, to offer some guidance, here are some suggested ratios and steeping times. Keep in mind that these are suggestions, not rules. As you make the extracts, feel free to improvise at any point to tailor them to your desired flavor.
Vanilla extract
4 or 5 whole vanilla beans, split and cut to fit in your steeping container (no need to scrape)
8 ounces vodka or bourbon
Steeping time: one month or longer for a more pronounced flavor
Coconut lime extract
Two whole limes, cut into pieces
1/2 cup coconut
8 ounces spirits
Steeping time: 3-4 weeks or more
Note: you may want to remove the lime pieces before the coconut to balance the flavors, as lime is more potent.
Mint extract
1 cup mint leaves, cleaned and packed
8 ounces spirits
Steeping time: 2 days
Note: Why such a short steeping time? With mint or other herbs, the leaves will wilt and the flavor will stop developing. To continue infusing mint flavor (and herbal flavors), remove the mint after two days and then add a fresh batch to the drained liquid to increase the steep time. Keep repeating until the flavor has reached your desired taste.
Walnut extract
approximately 3/4 cup toasted walnuts, chopped
6 ounces vodka
Steeping time: 2 months or more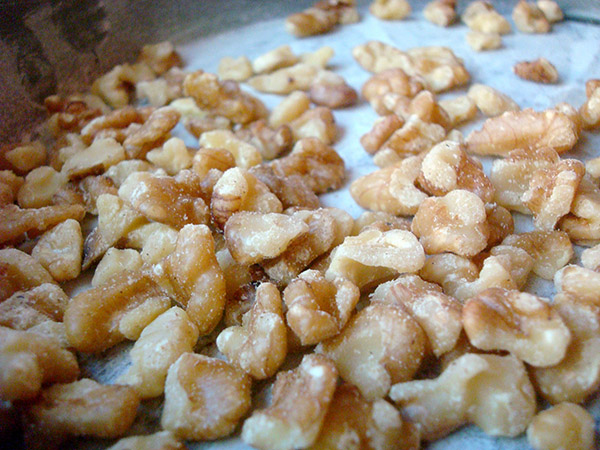 Homemade flavor extracts recipe:
Ingredients:
Vodka or spirit of your choice
flavorings of your choice
airtight jars
Step 1:
Prep your flavorings of choice (chop citrus, tear mint leaves, toast walnuts, etc.) and place them in an airtight container.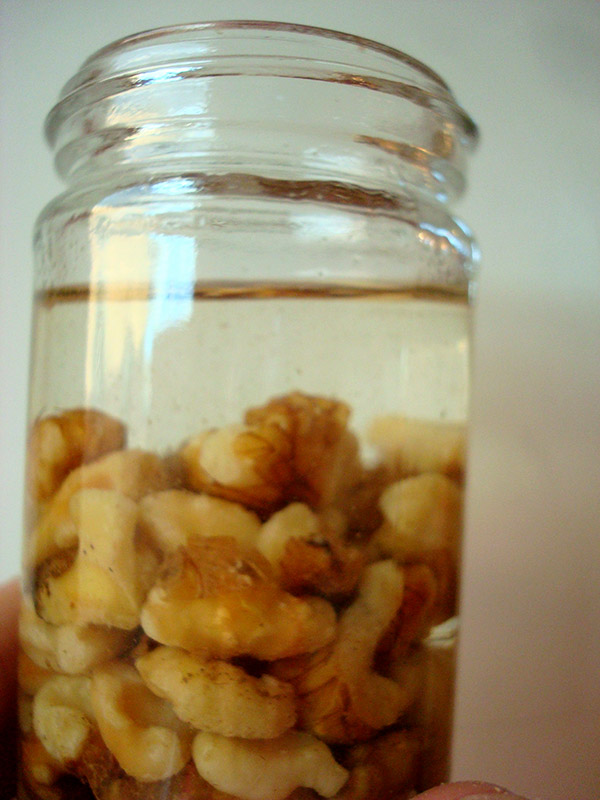 Step 2:
Pour the alcohol on top, until you've covered the contents in the jar.
Step 3:
Seal the jars, and let sit in a cool, dry place. Store for 2-3 days for strong flavors or up to several months for more delicate flavors (taste them to see if they are to your liking). Every couple of days, give them a gentle shake or turn.
Step 4:
Once your desired flavor has been attained, strain out the flavorings. Store in a cool, dark place.
You can use the extracts as you normally would in recipes.
Have you ever made your own flavoring extracts?