Making homemade chocolate candy with soft creamy fillings may seem like pastry sorcery best left to chocolatiers, but they're actually a breeze with a little prep and the right tools. With thin, crisp, chocolatey shells and sweet creamy fillings, these delectable molded chocolates will make you look like a seasoned pro.
Simply follow this tutorial for how to make filled chocolates, and whip up a batch for your next dessert buffet, as a favor for a wedding or bridal shower, or just because for your special sweetie.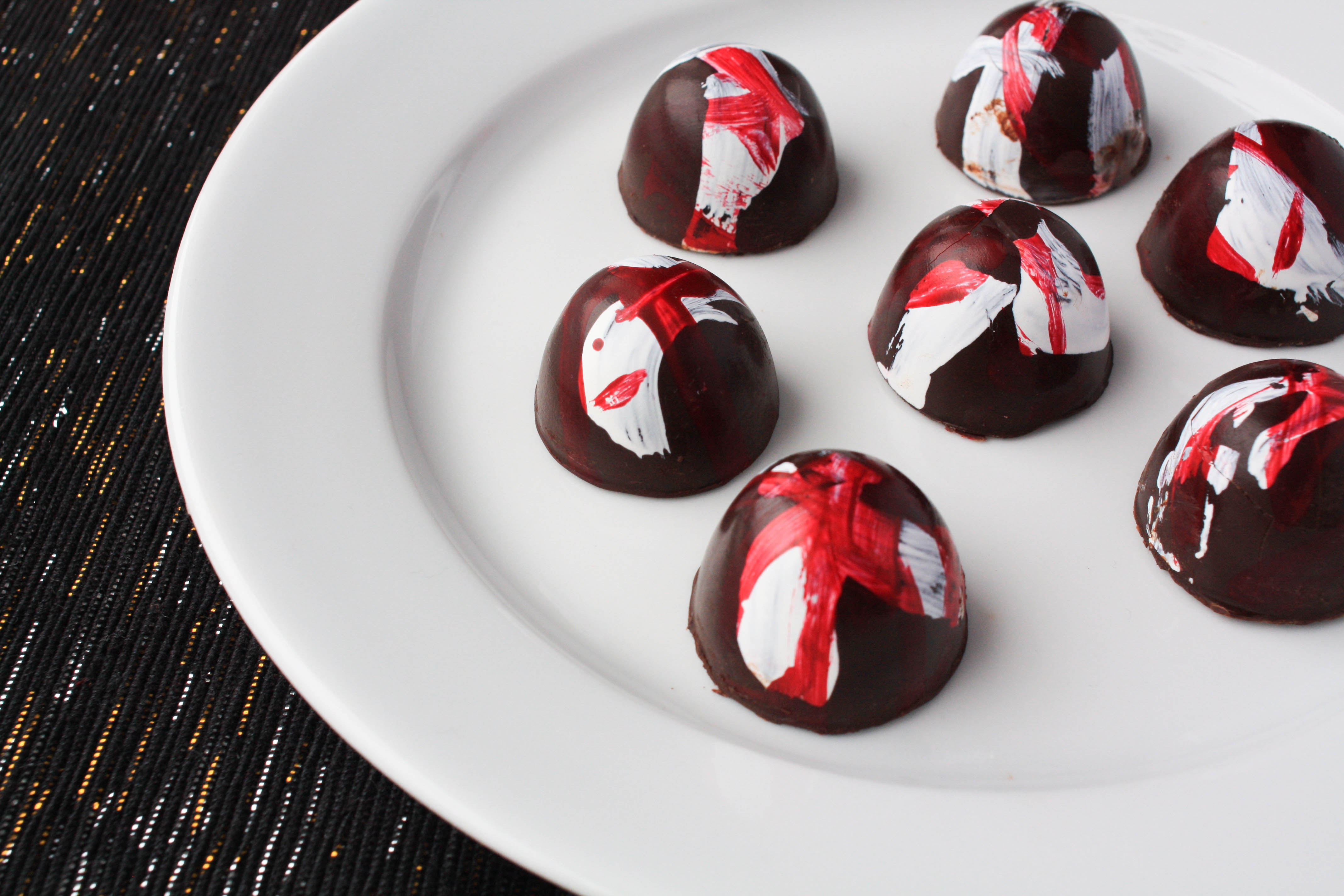 All photos via Erin Bakes
Make decadent chocolate candy at home!
Master key techniques, including melting, tempering, dipping, enrobing & molding to make your favorite sweets with these HD video lessons. Enroll Now »
A note on ingredients
As chocolate goes, now is the time to break out the good stuff! Stick with chocolate purchased in bar form and leave the baking chips for the next time you make cookies. I filled my chocolates with a creamy fondant filling, but you can use the same technique for creating candies with caramel or ganache.
How to make filled chocolates
To make the filling:
Yields approximately 1 1/2-cups
2 1/2 Tbsp butter, softened
2 1/2 Tbsp light corn syrup
1 tsp pure vanilla extract
1/4 tsp salt
1/4 cup jam (I used raspberry, but you can use your favorite.)
3 cups confectioners' sugar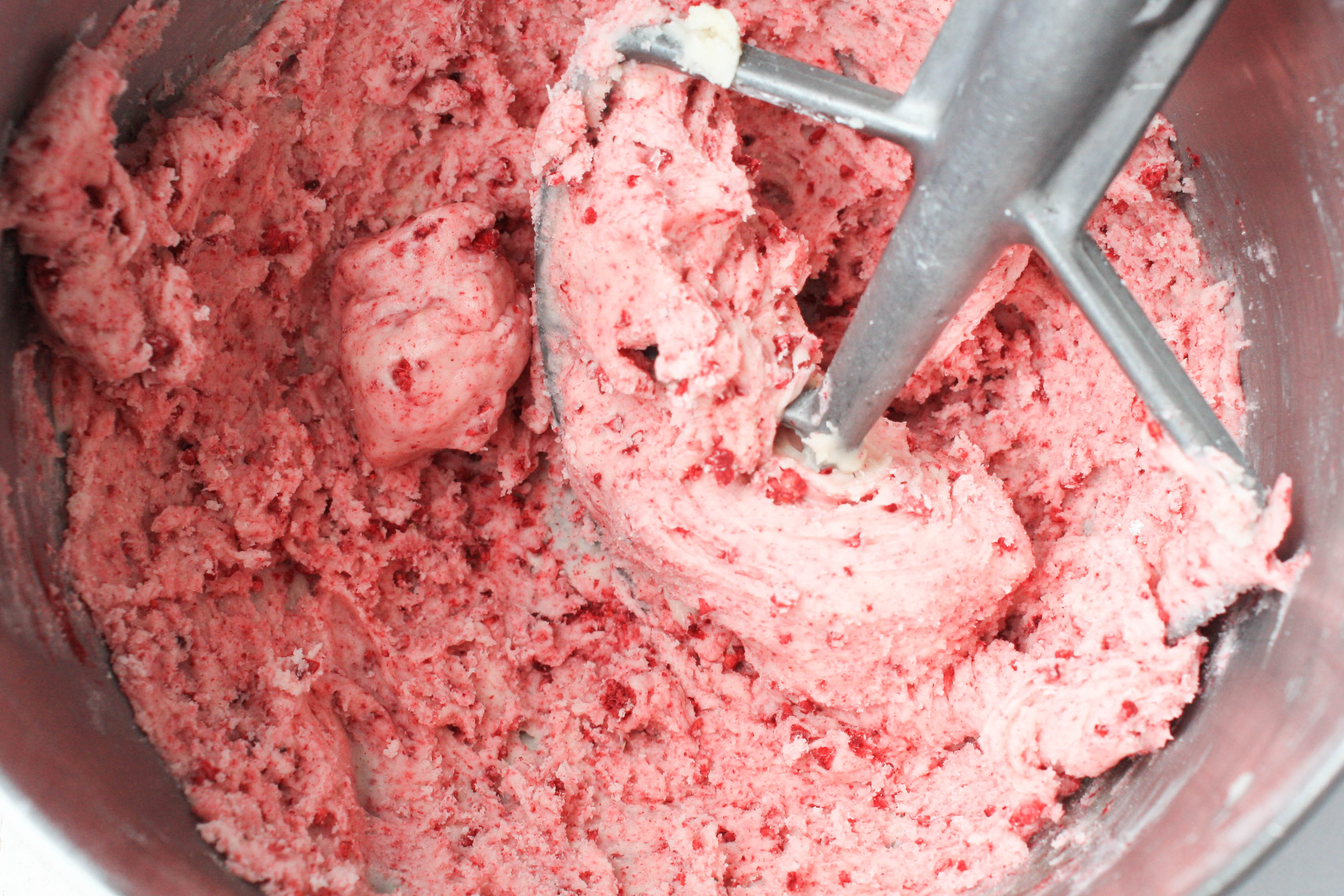 Step 1:
In the bowl of a stand mixer fitted with the paddle attachment (or in a medium-sized bowl using a hand mixer) beat the butter, corn syrup, jam, vanilla extract and salt until smooth.
Step 2:
Add the confectioners' sugar on slow until completely combined. Turn the mixer up to medium and beat the mixture until smooth.
Use the filling right away, or store in the fridge in an airtight container for up to a month.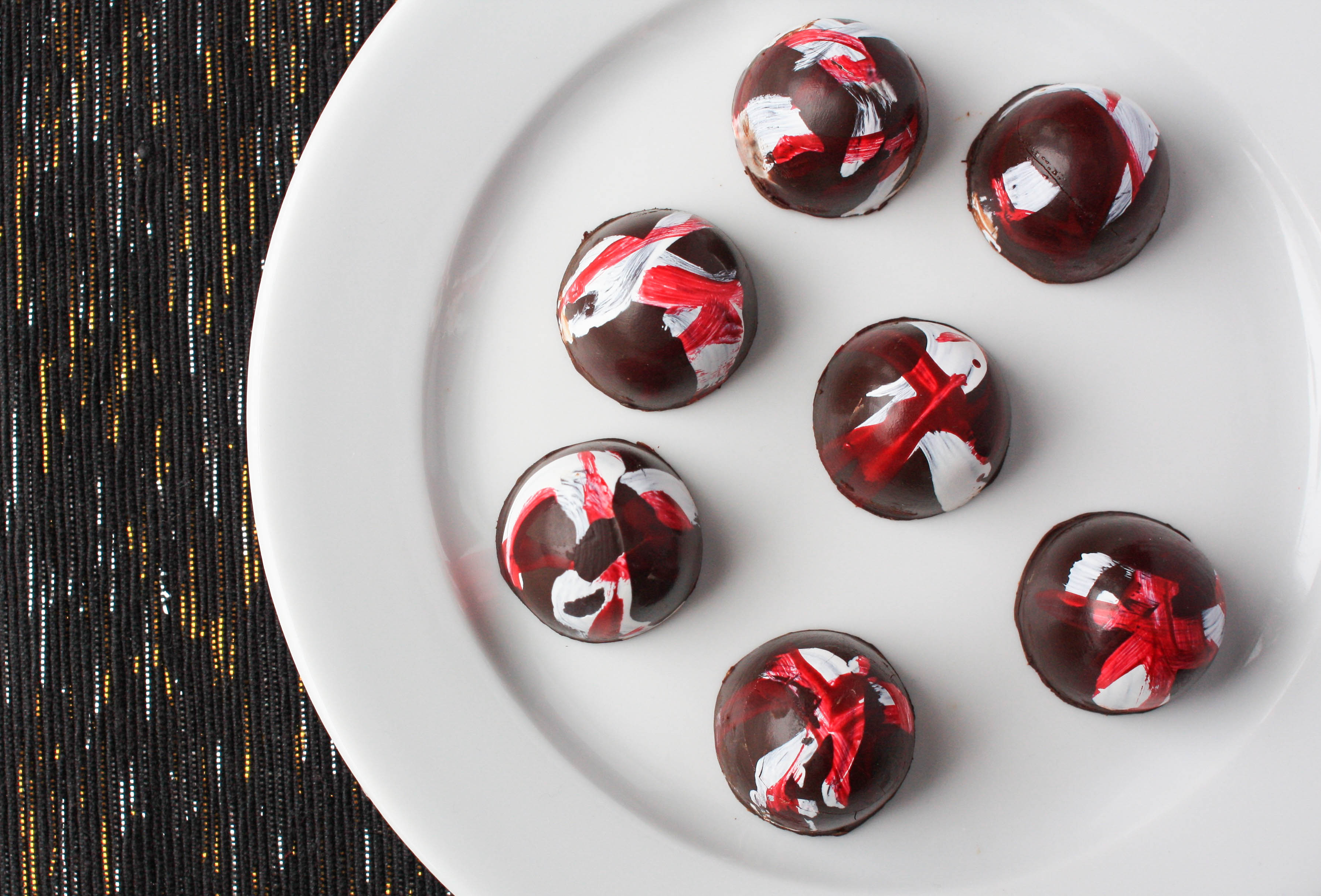 To make the chocolates:
Fondant filling (recipe above)
Chocolate 
Colored cocoa butter
Large heatproof bowl
Rubber spatula
Chocolate mold
Paintbrush
Small offset spatula
Spoon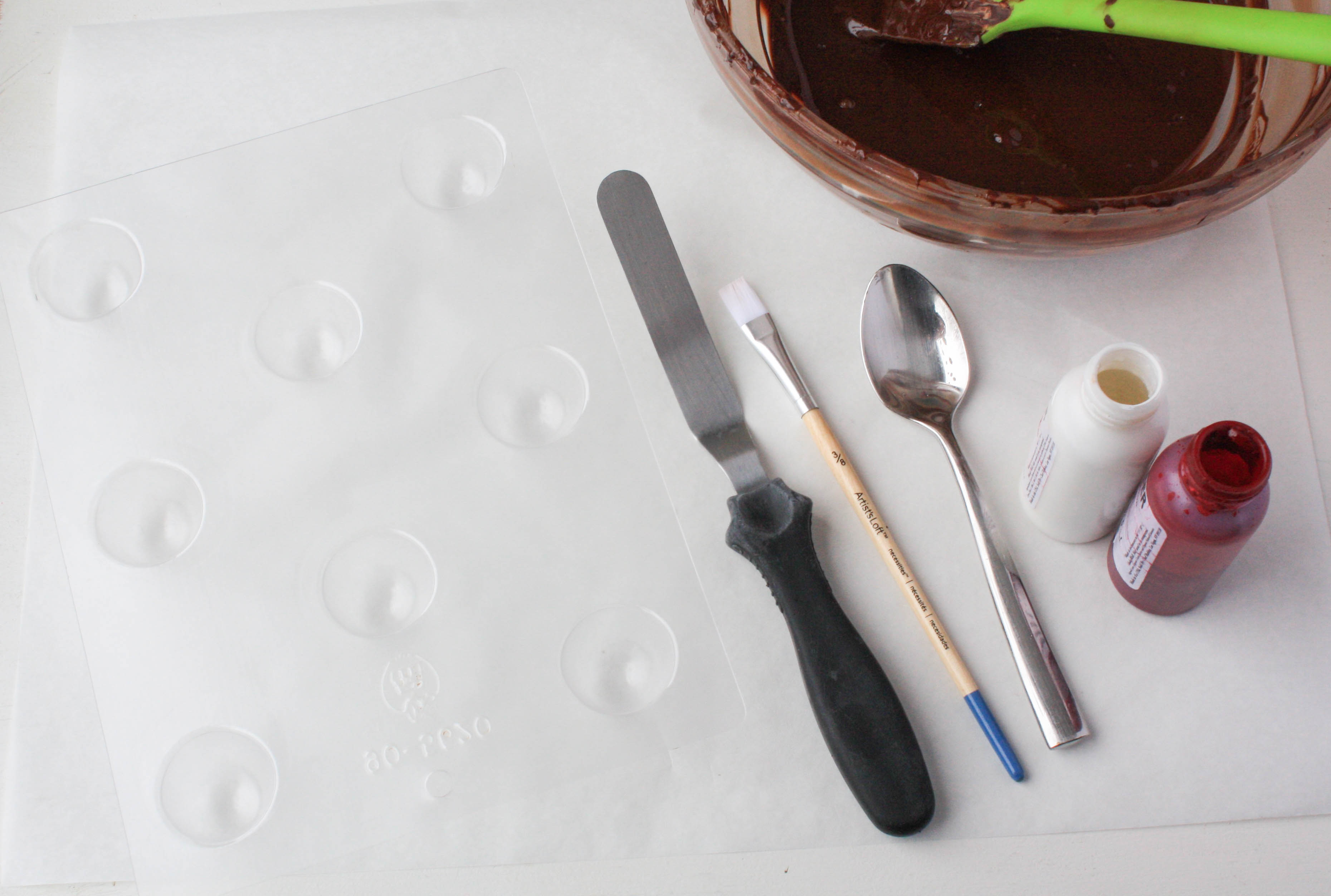 Step 1:
Cocoa butter is very sensitive to high heat, so go low and slow when melting. Microwave on medium-high heat for 25 seconds at a time, stirring between intervals. Using a clean paintbrush, paint the melted cocoa butter into the molds in a random pattern. I started with red and then followed up with white, so that the colors would stand out against the dark chocolate. Swish, swirl, splatter – this is the time to get creative! Make sure your cocoa butter is completely dry before moving onto the next step. This should only take a minute or two.
I've snazzed up my chocolates by adding some color to the molds, but it's not absolutely necessary. If you aren't using cocoa butter, start at Step 2.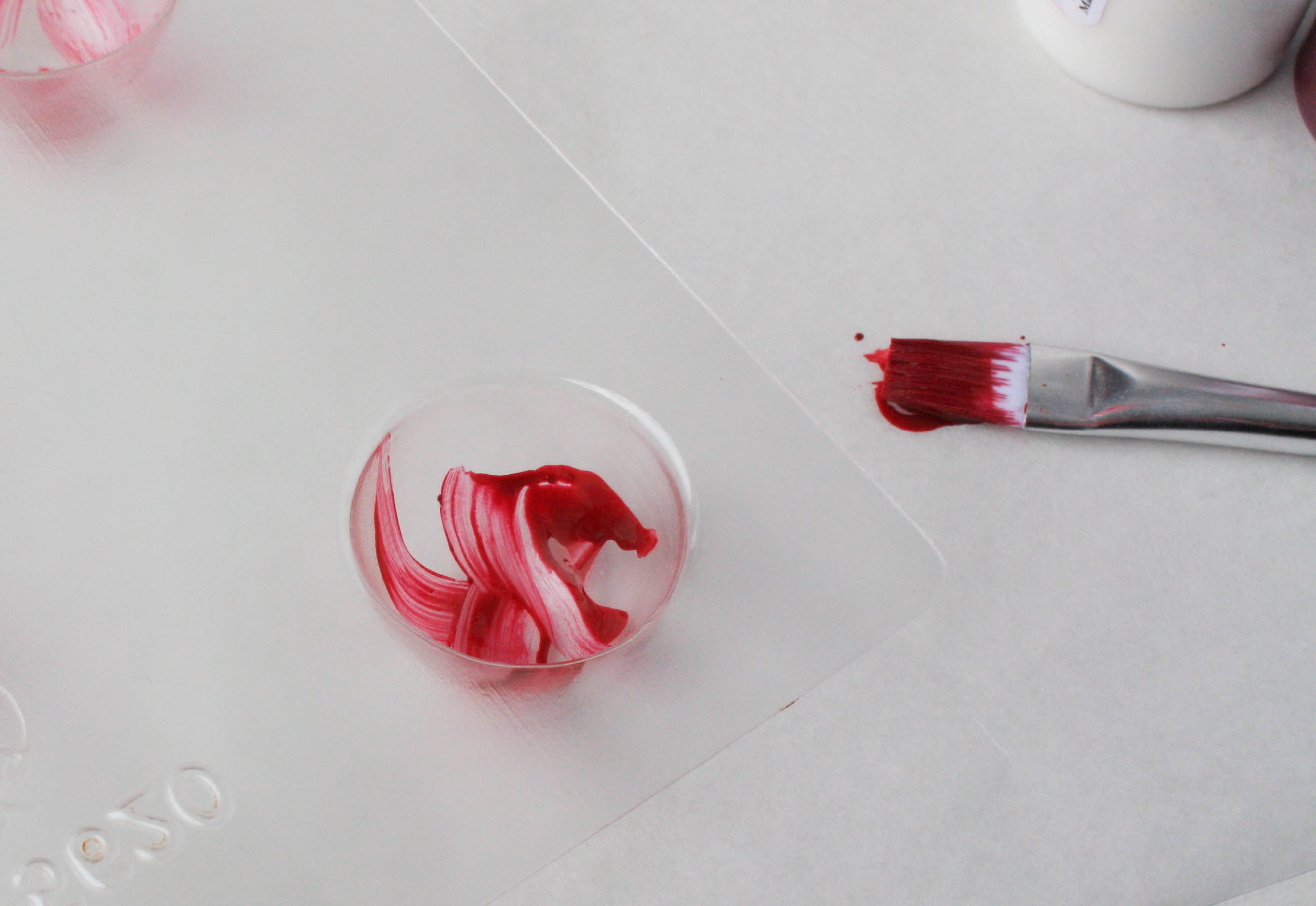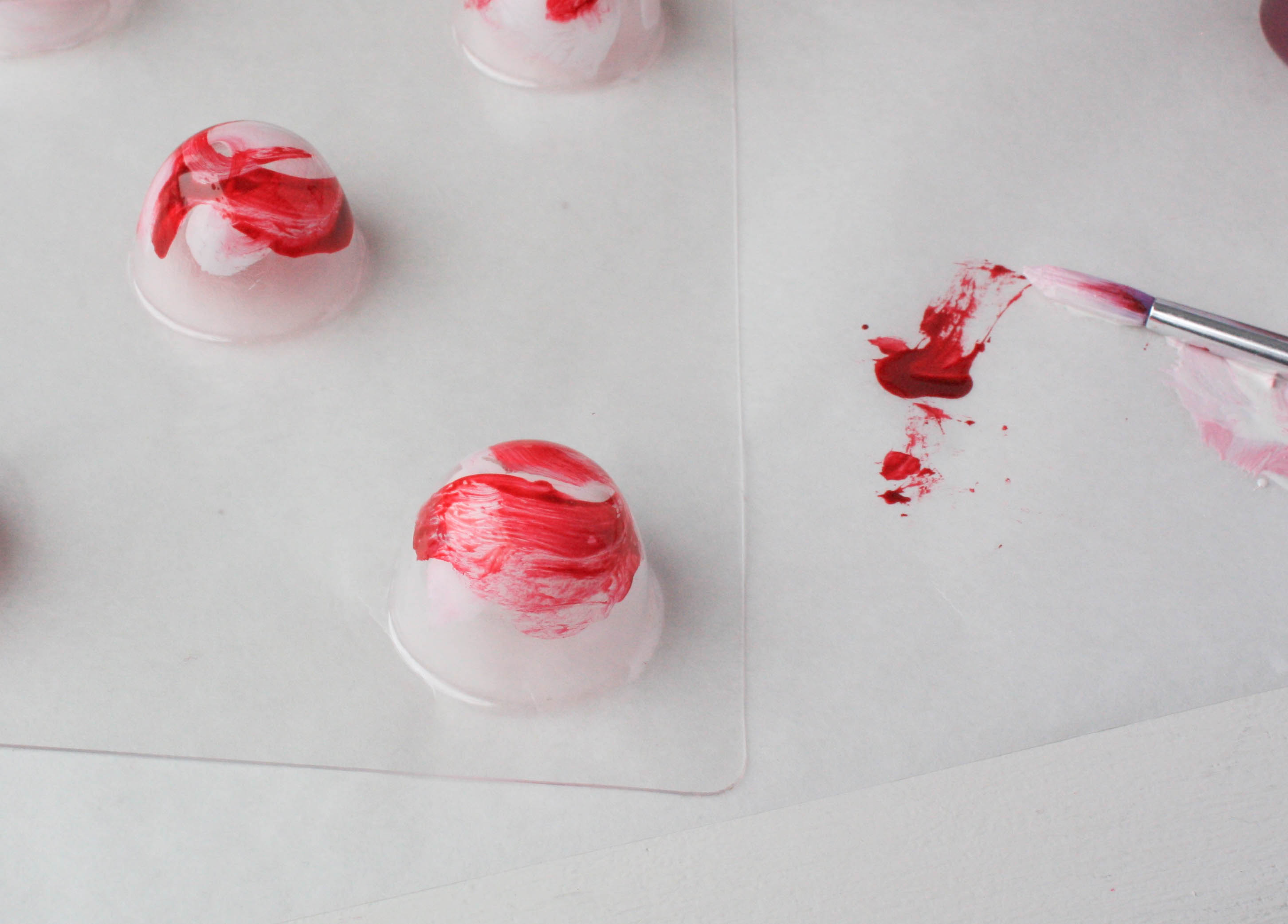 Step 2:
Temper the chocolate in a large heatproof bowl. Fill each of the molds to the top with tempered chocolate.
This is usually the step that turns potential chocolatiers away, but never fear! Tempering is easier than you think.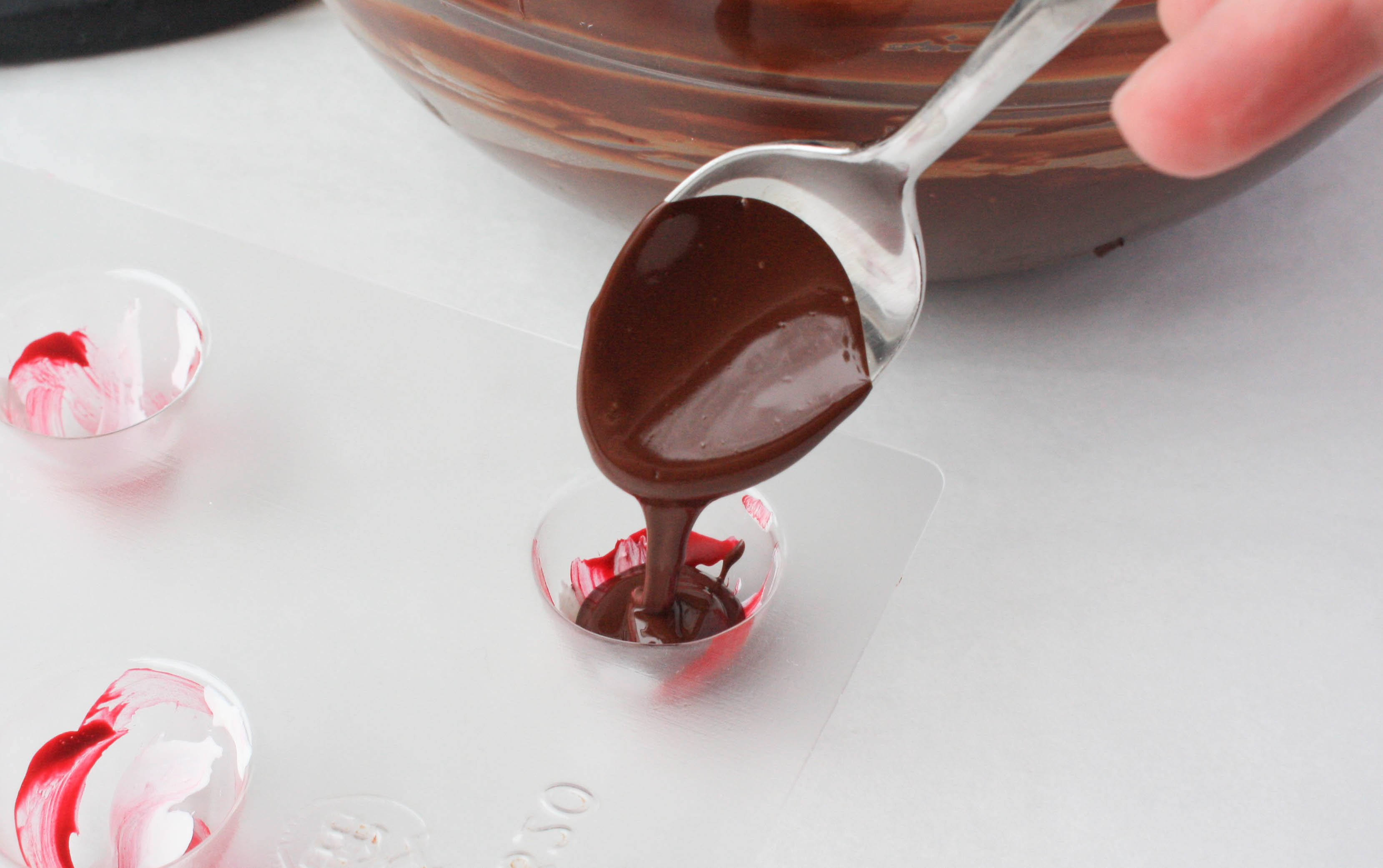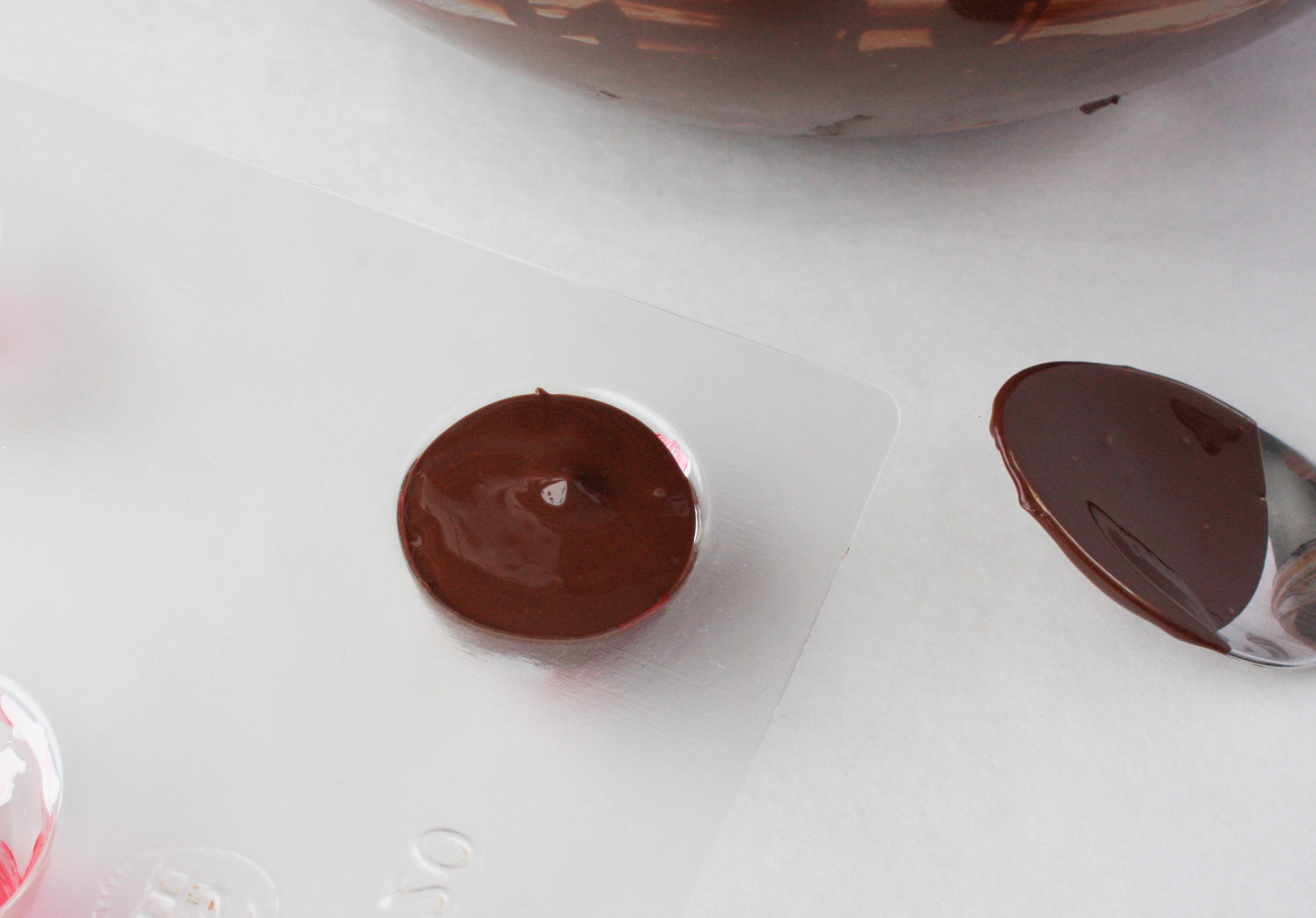 Step 3:
Turn the mold upside down over the bowl you used to temper the chocolate. Let the chocolate drip down from the cavities, leaving the sides completely coated. Flip the mold back over and scrape the top clean using the small offset spatula. Let the chocolate set up until firm before filling the molds. You can speed this process up by popping the mold into the fridge for 5 minutes.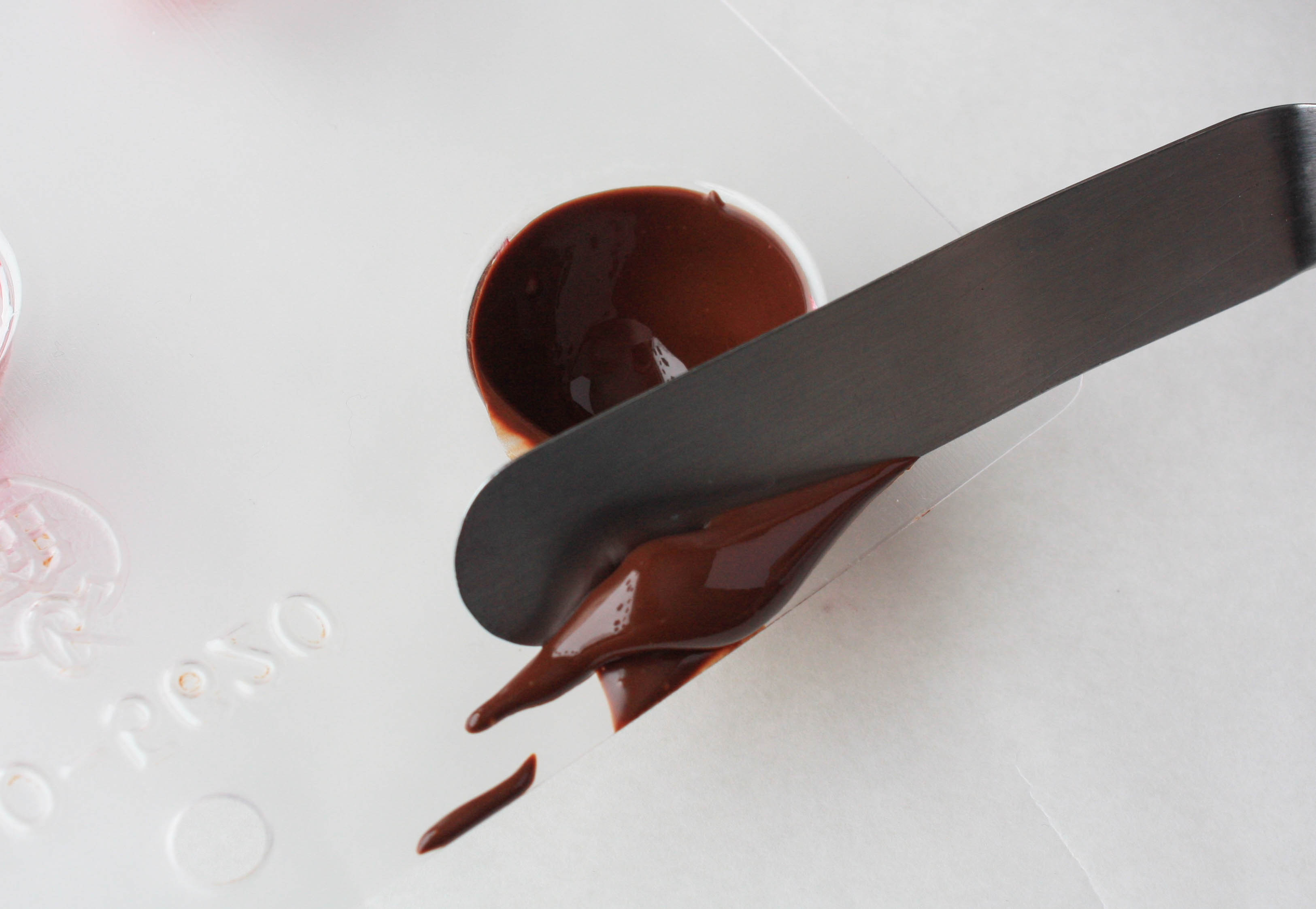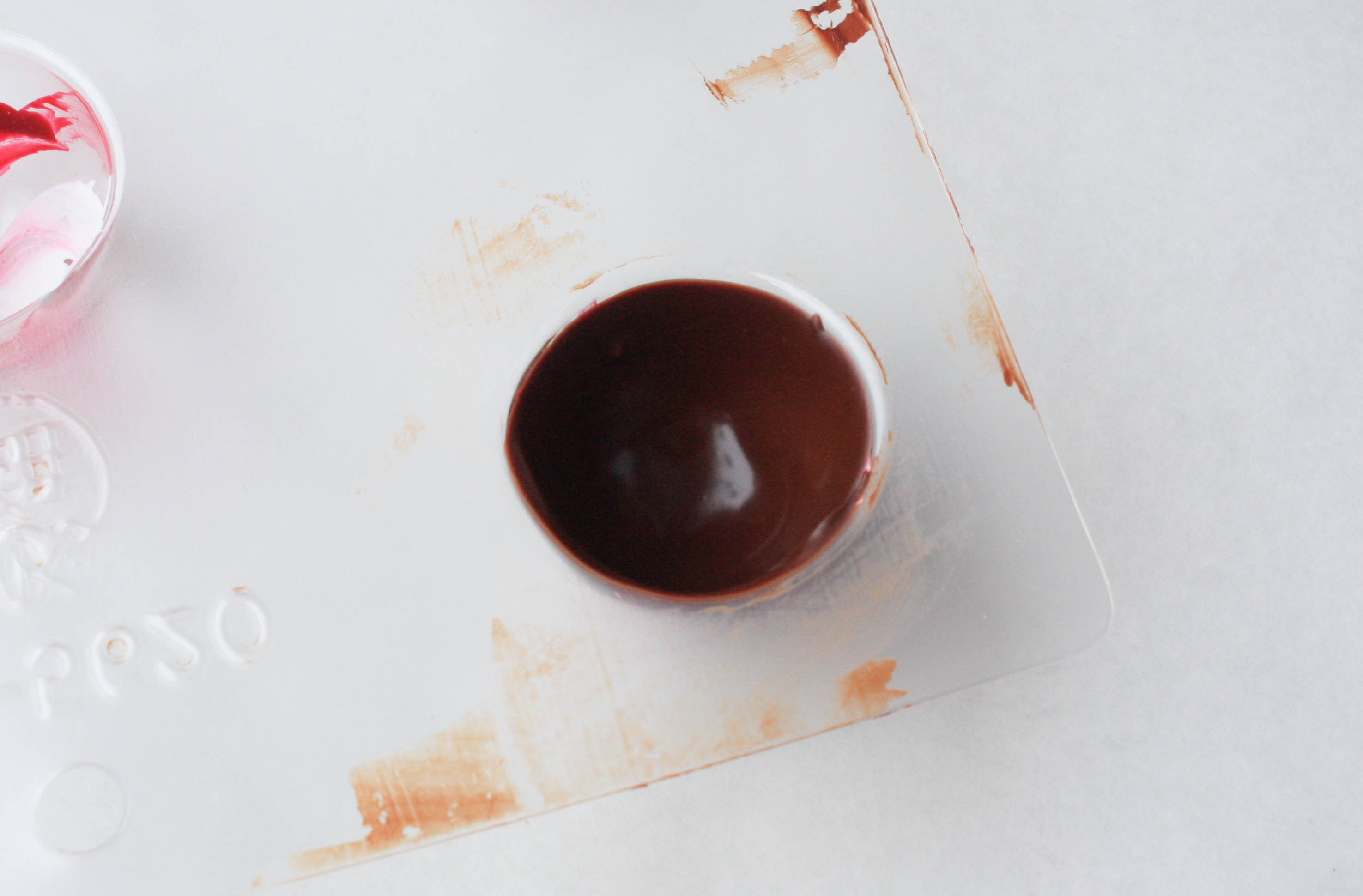 Step 4:
Roll a ball of fondant filling between your fingertips. Place the ball into one of your chocolate coated molds, leaving an 1/8-inch between the fondant and the top of the mold.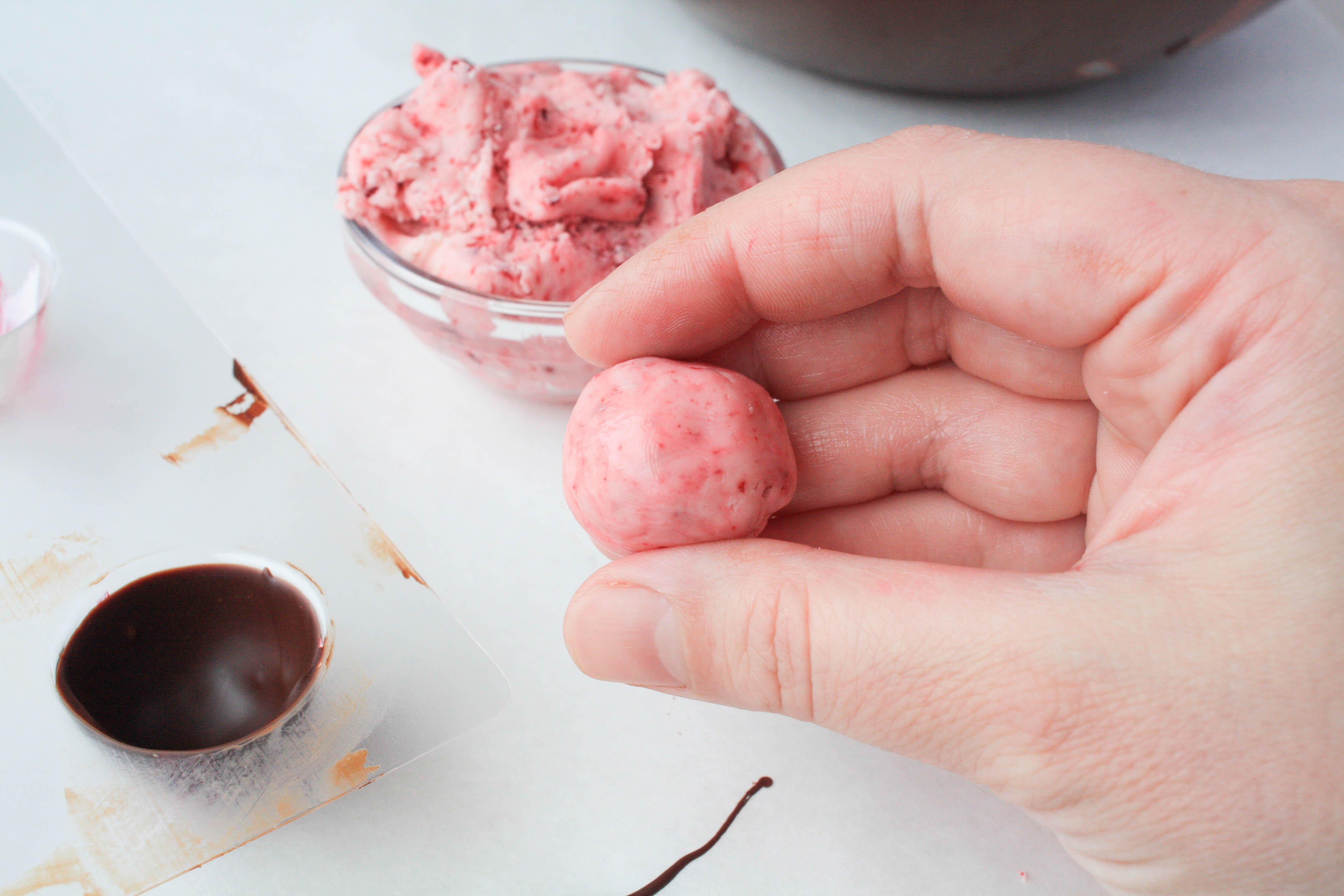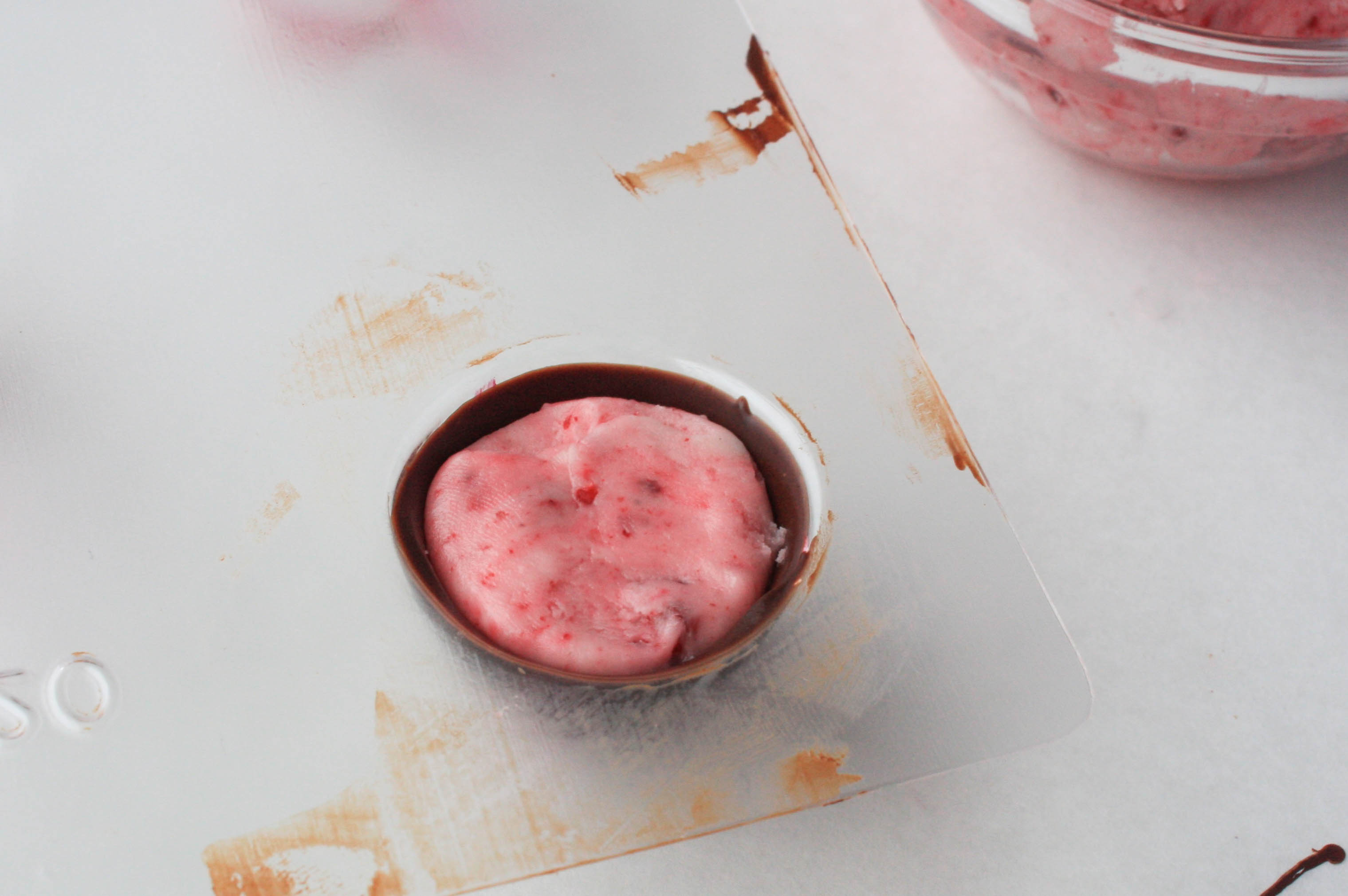 Step 5:
Fill in the top of the mold with more tempered chocolate. Use the offset spatula to scrape away the excess chocolate, leaving behind a smooth flat surface.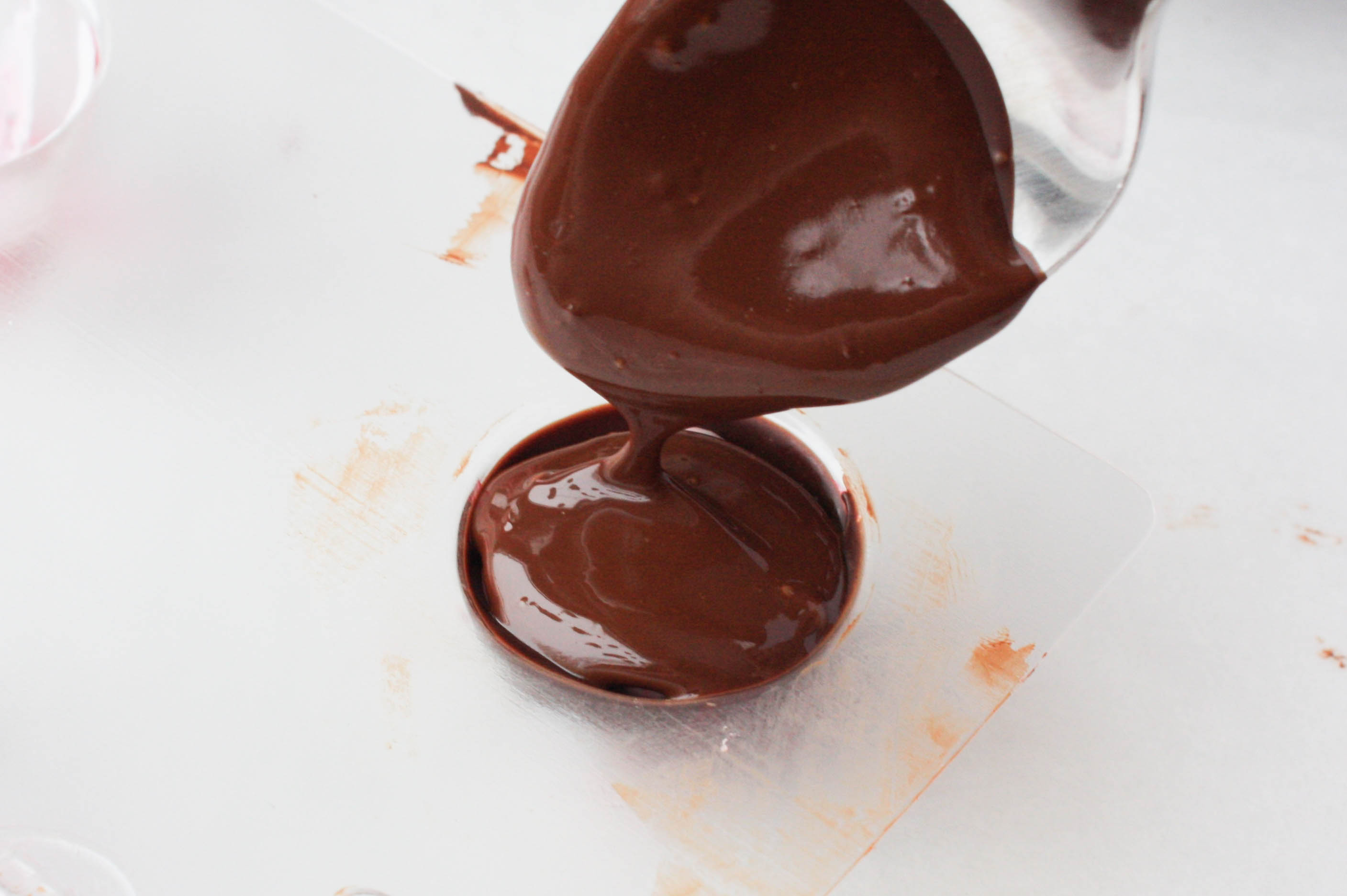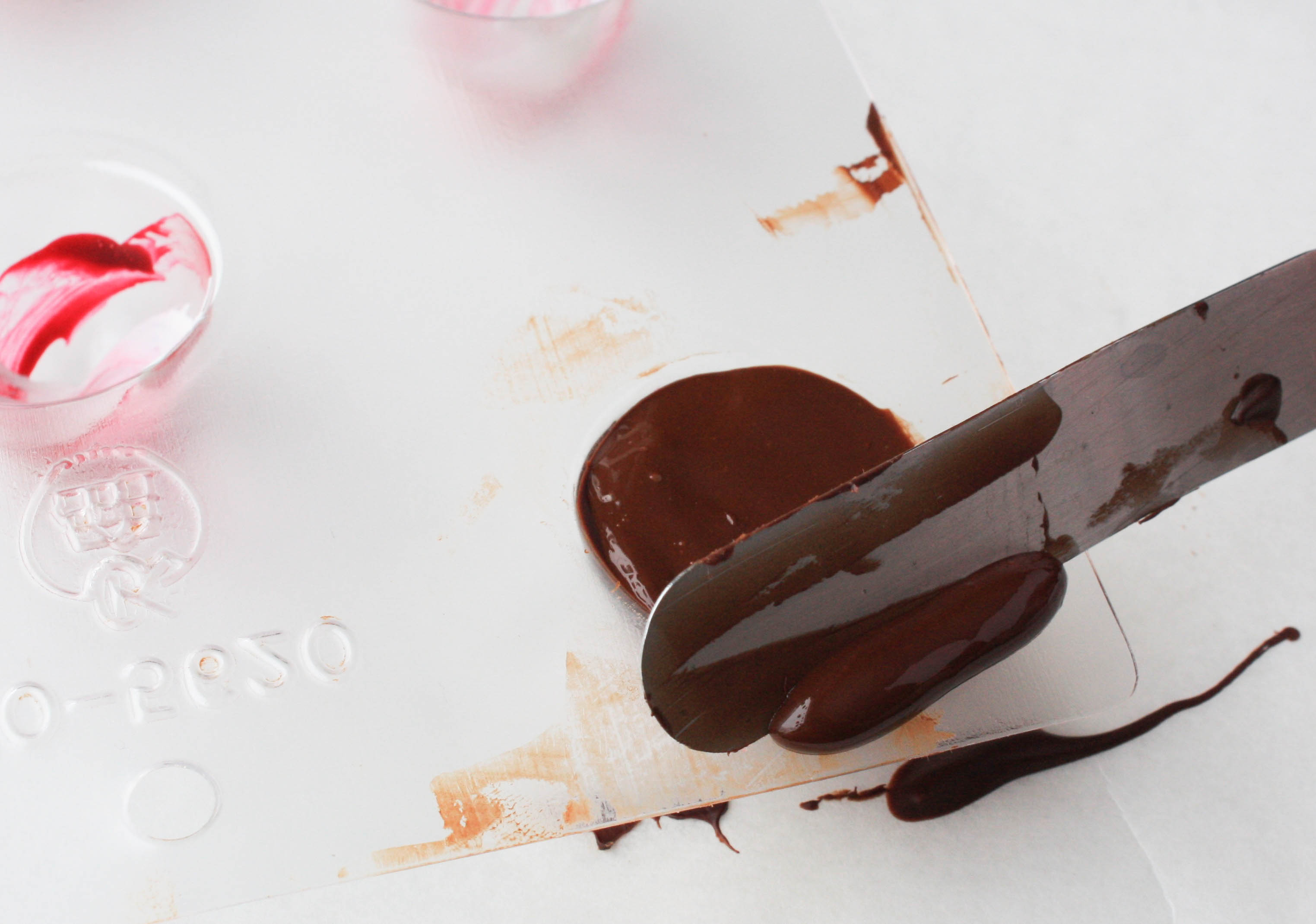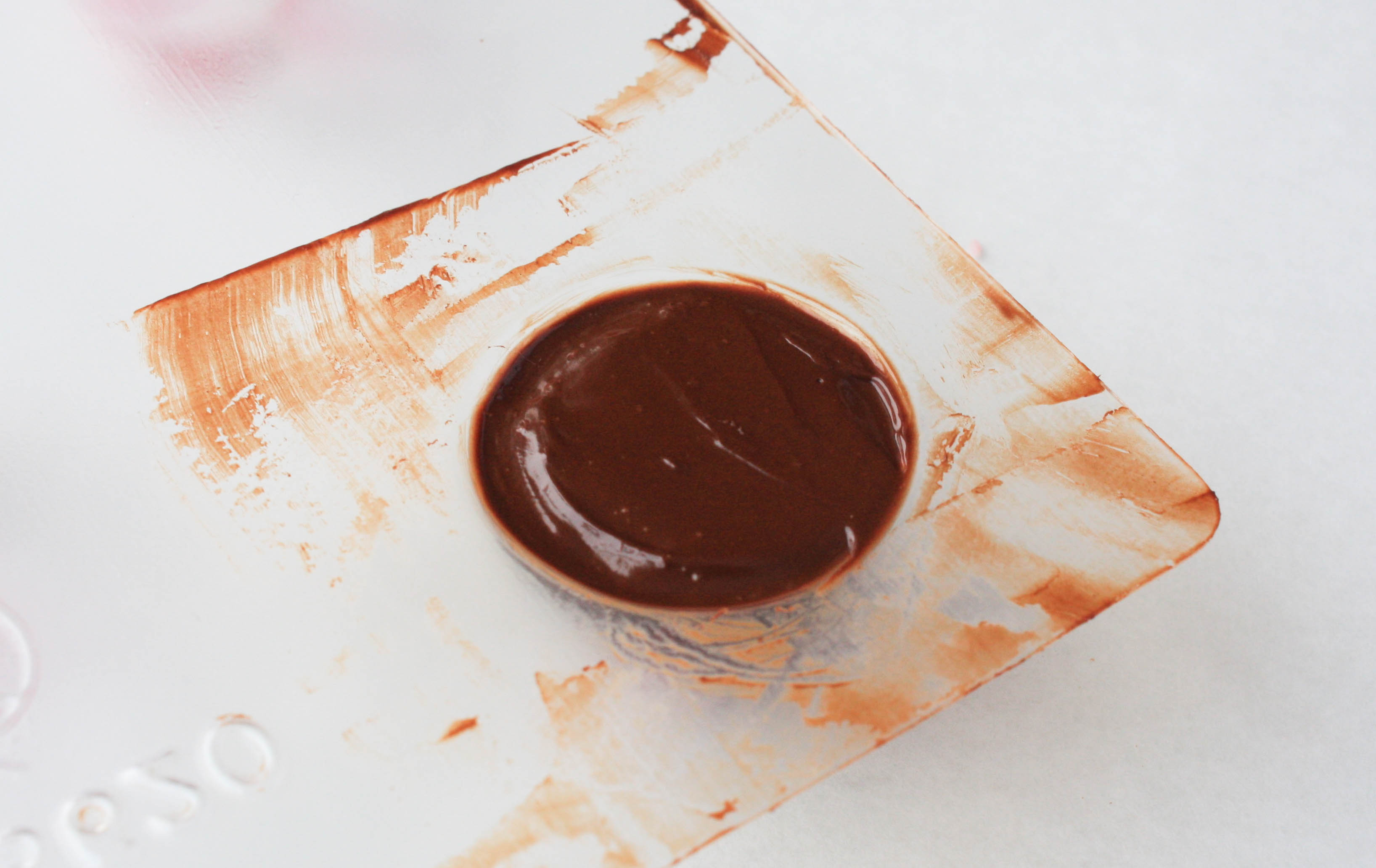 Step 6:
Let the chocolate set up until firm. You can pop the chocolates into the fridge to speed up the process, but don't keep them in there for too long. The humidity inside your refrigerator can cause the chocolate to become cloudy, bloom or crack. Tempered chocolate is best stored at room temperature.
Properly tempered chocolate will contract as it sets, making it easy to remove your finished chocolates from the mold. If they don't easily slide out, try gently tapping the mold against your work surface to help loosen them.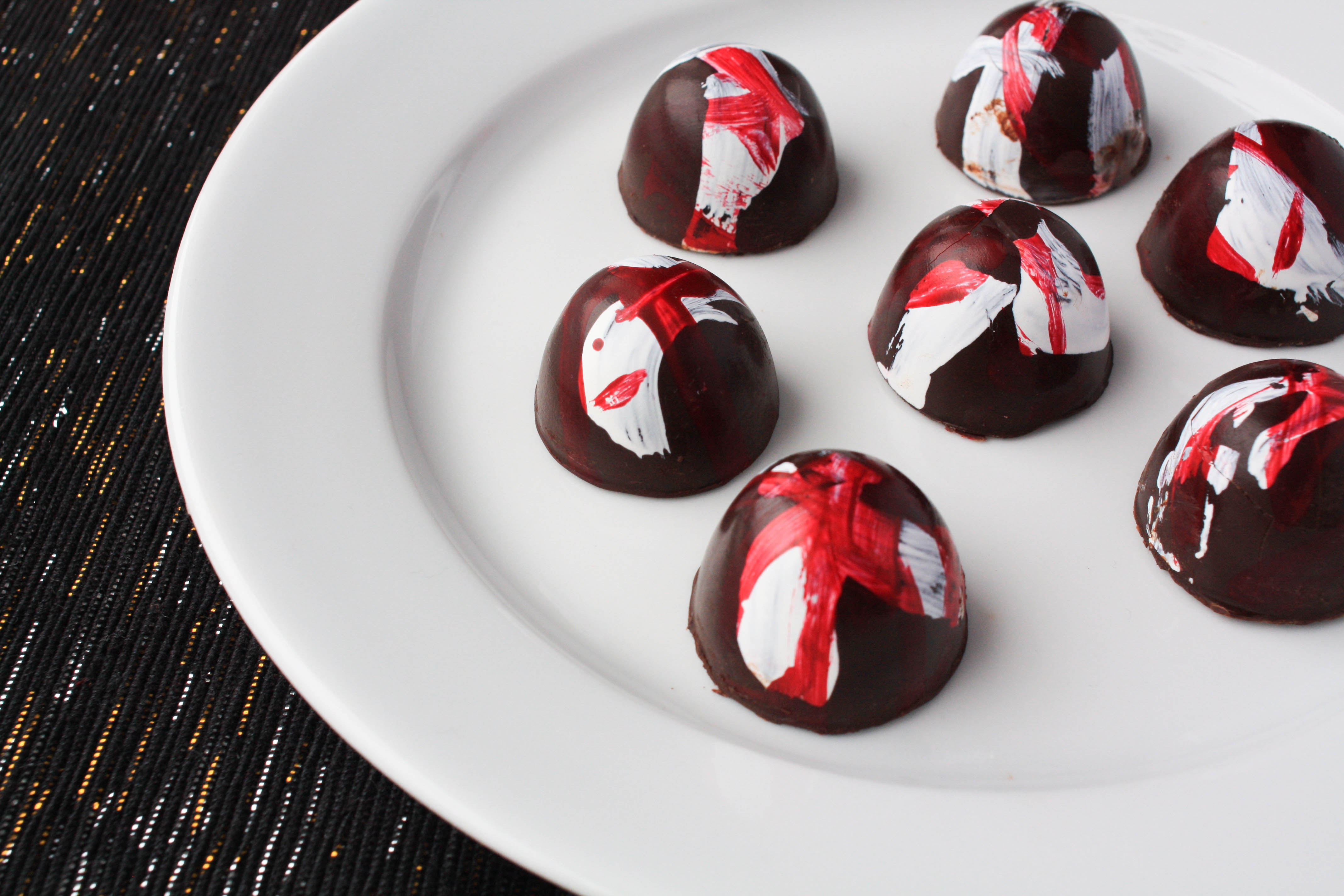 Finished chocolates can be stored in an airtight container at room temperature for up to a month. If they last that long…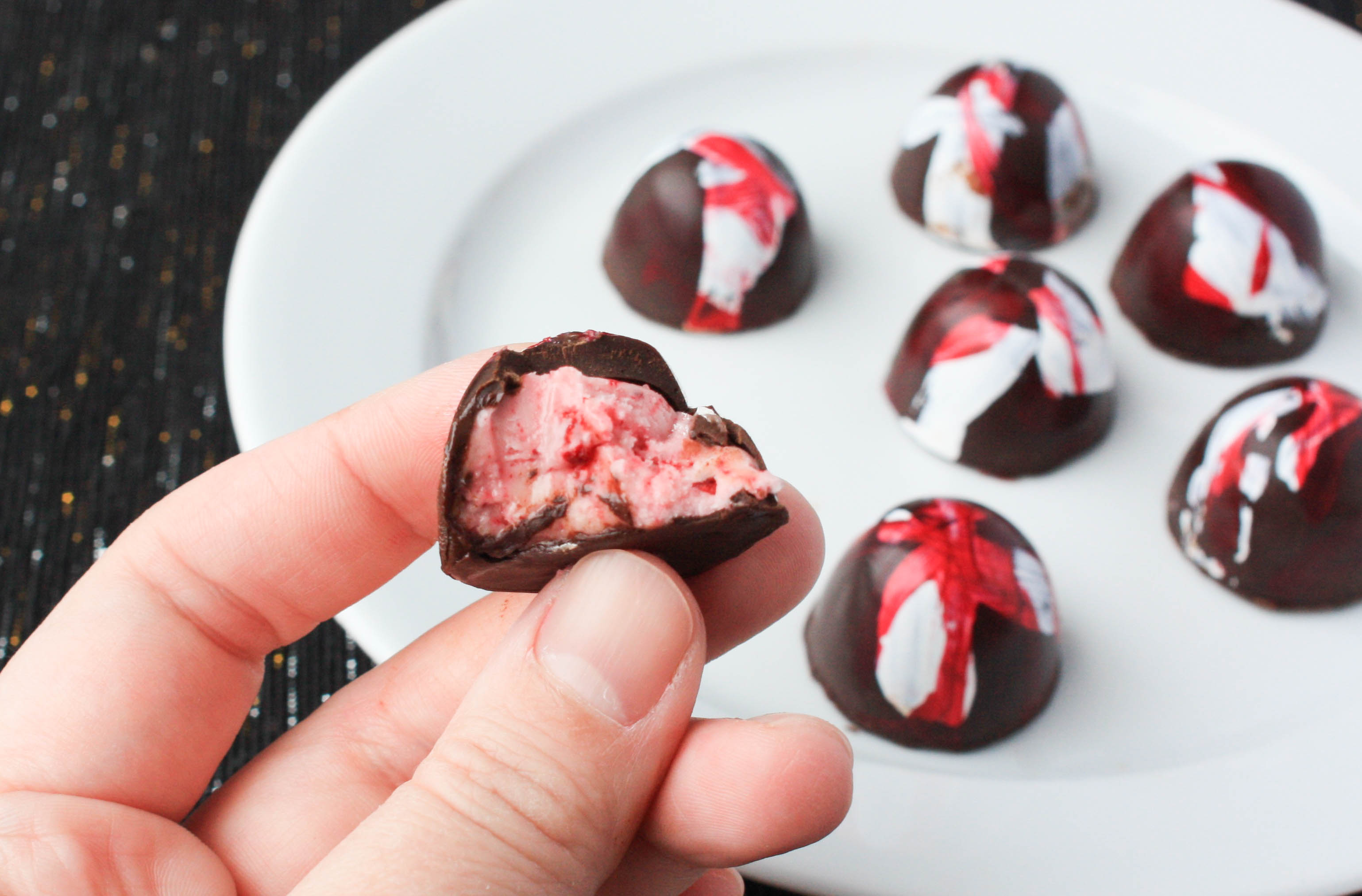 Make decadent chocolate candy at home!
Master key techniques, including melting, tempering, dipping, enrobing & molding to make your favorite sweets with these HD video lessons. Enroll Now »