If you are what you eat, then why not sparkle? Here's a quick project that'll take your cakes from just pretty to full of pizzazz — and it'll make all your confections look they came from a fairytale. Read on to learn how to make edible glitter.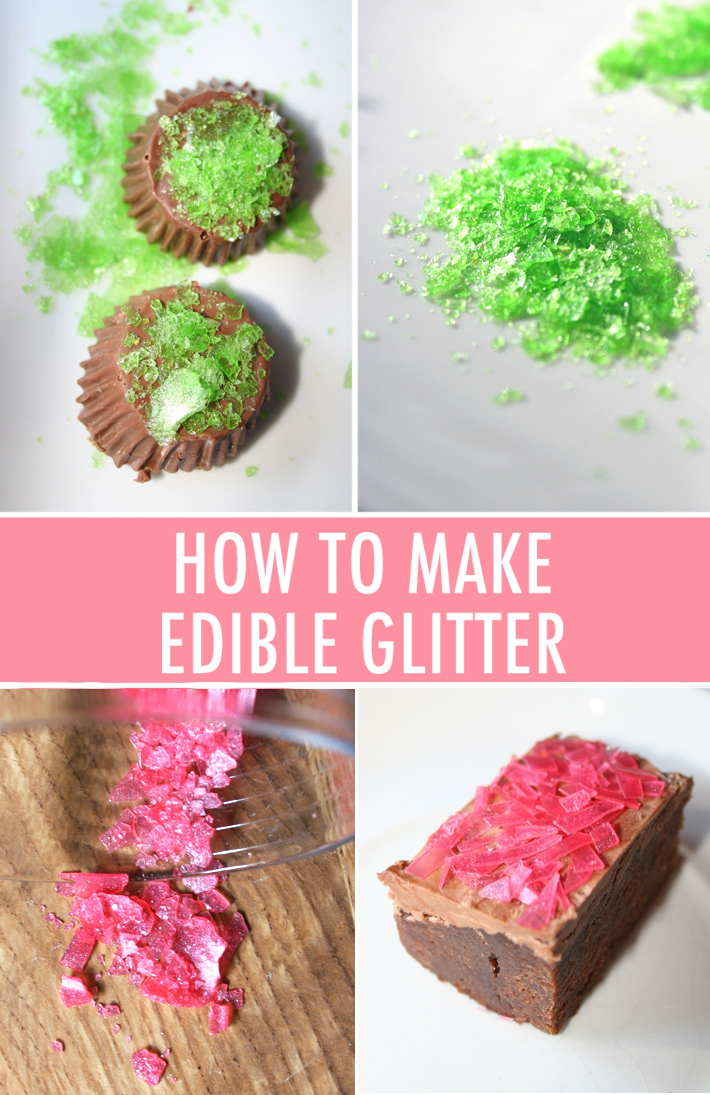 Photos via CakeSpy
That's right: edible glitter. And in spite of its fancy appearance, it's a snap to make. All it takes is three ingredients: gelatin, water, and shimmery food coloring. Mix the ingredients, spread them on a work surface and then let the mixture set. Once dry, cut or grind into beautiful, flavorless, edible glitter that will melt in your mouth and make any cake, candy or baked good sparkle. 
How to make edible glitter
This recipe will yield about 2–3 tablespoons of completed edible glitter. A little goes a long way!
Ingredients:
1 packet of unflavored gelatin (not JELL-O)
4 tablespoons water, divided
Pearlescent powder or gel food coloring
Supplies:
A medium bowl
A whisk
A surface for spreading your gelatin mixture (a silicone mat, textured non-stick surface or parchment paper
A pastry brush or a small spatula for spreading the gelatin mixture
Step 1:
Assemble your mise en place. Have a surface ready for spreading your edible glitter mixture: a silicone mat, textured non-stick surface or a sheet of parchment paper on a smooth, level, hard surface. Have your tools within easy reach.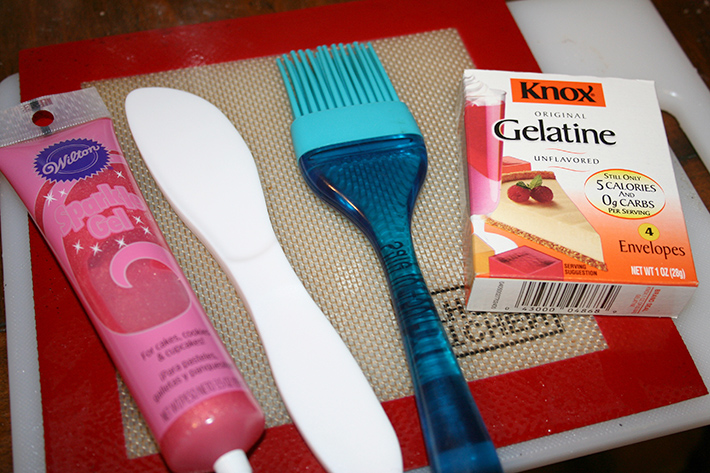 Step 2:
Pour one tablespoon of cold water in the bowl. Sprinkle the gelatin as evenly as possible on top of the water. Use a fork or small whisk to mix together. It's going to look a little weird.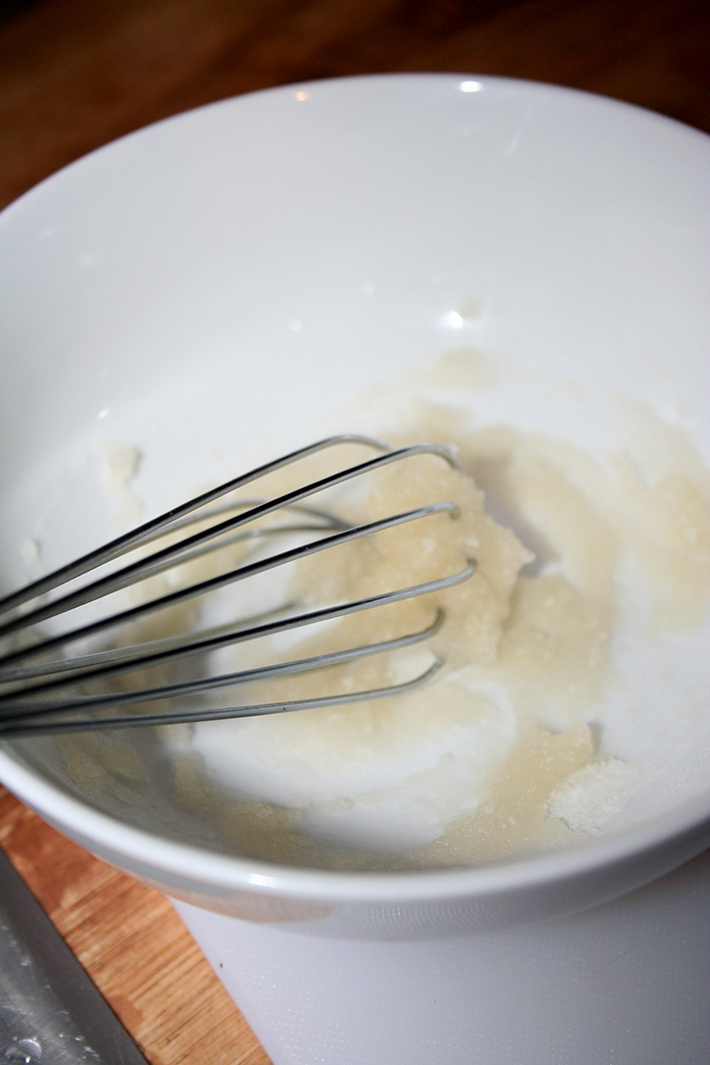 Step 3:
Heat the remaining water (3 tablespoons) to the boiling point. Because this is a small amount of water, you may find it is easiest to heat it in a heatproof cup in the microwave in 20- or 30-second blasts until it begins to bubble.
Step 4:
Pour the boiling water on top of the cold water and gelatin mixture, and whisk to combine. The little clumps will begin to dissolve. Stir in your coloring — don't be shy! Whisk until combined.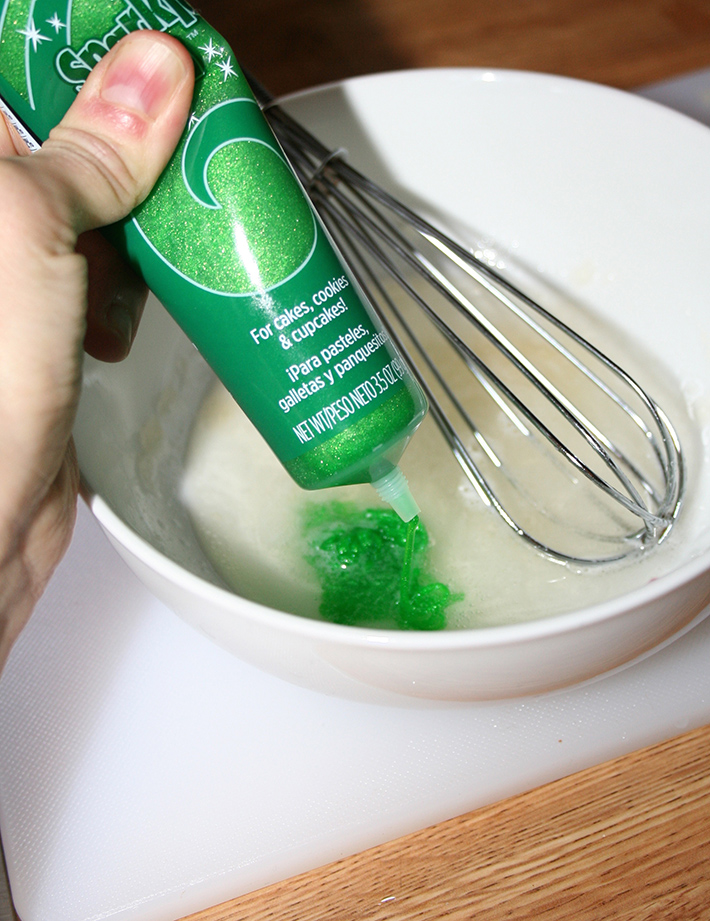 Step 5:
Let the mixture set for a minute or two, until it begins to thicken. Once it doesn't drop off of the whisk, use either a brush or spatula to spread the mixture onto your work surface. If the mixture still looks like this, it is too liquid: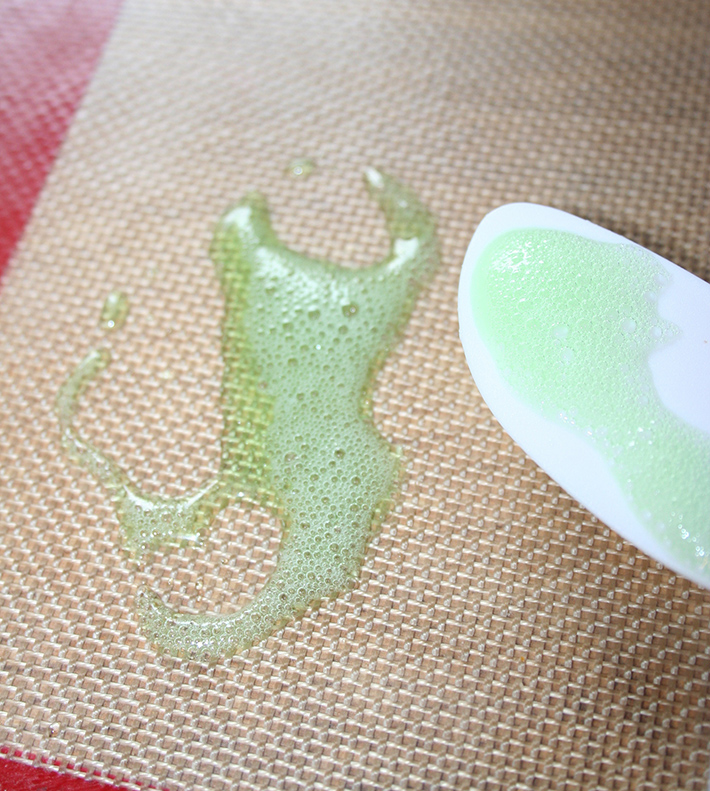 But with just a few more moments to set, it will be spreadable and will stay put in a thin layer, like this: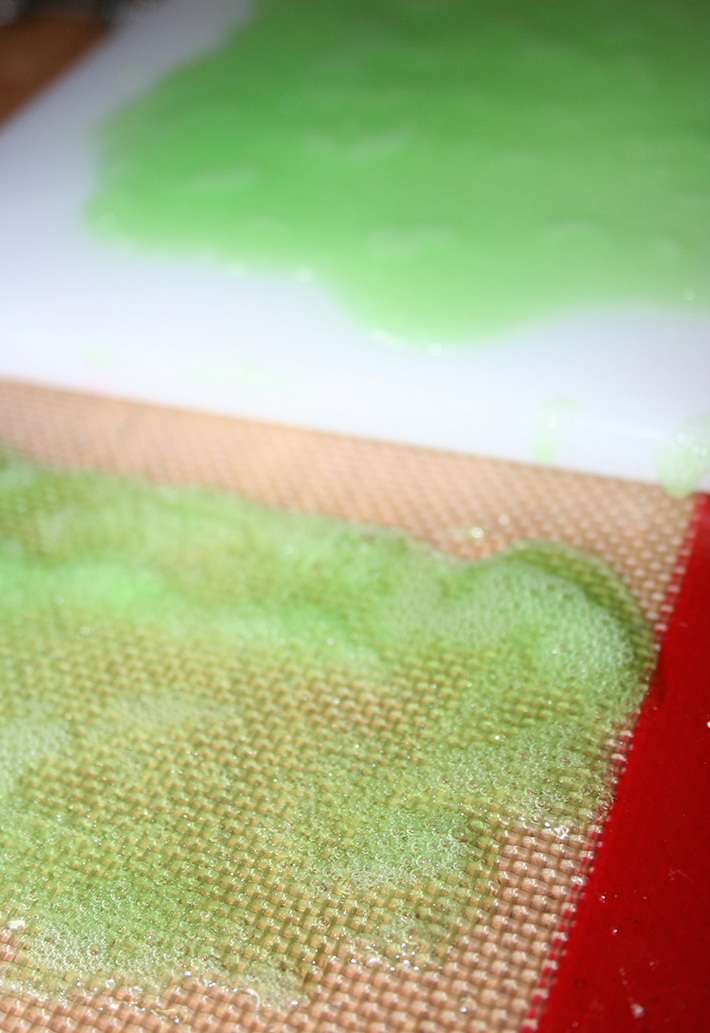 Don't worry about it looking pretty or having bubbles. It's going to be ground up later anyway.
Step 6:
Now, wait for the sheets to harden. They will progress from liquid to firm but soft (you can even peel it up lightly off of the work surface) and then it will become brittle. You want brittle. This can take a good while — overnight or longer, depending on the humidity of your kitchen. Make sure that the sheets have a safe, dry area to set. 
Step 7:
Once set, cut the sheets into more manageable portions using kitchen scissors. If you aren't going to use the glitter right away, you can store them like this until you are ready to decorate.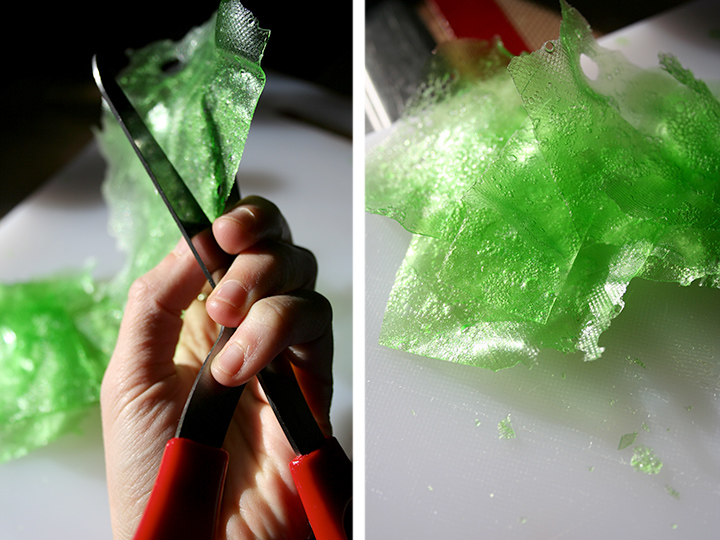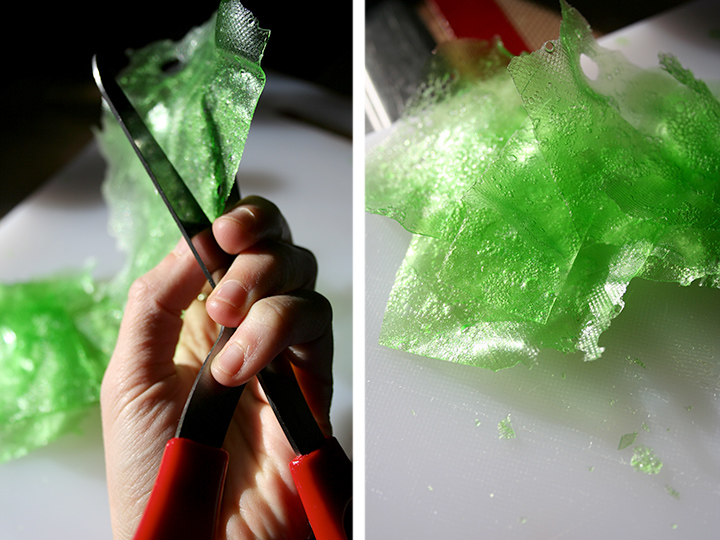 Step 8:
Use the scissors to cut the edible glitter into small shards or grind the sheets into a fine powder using a blender or absolutely spotless spice grinder. This is totally up to you.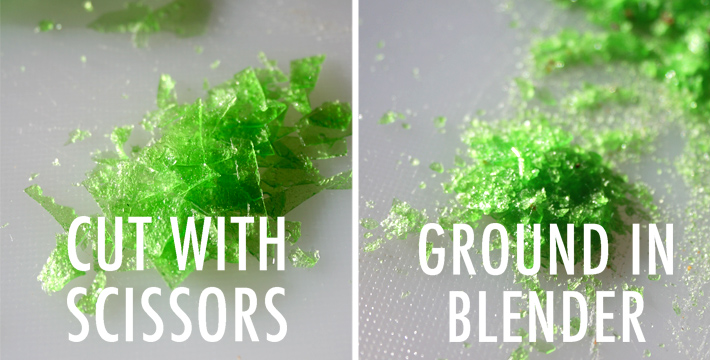 Garnish your favorite sweets with your edible glitter! As you can see, different colors and different sizes can create different looks. Have fun with it!