Along side jump rings and clasps, ear wires are one of the must haves in your inventory at all times. Sure they're easy enough to buy and usually not terribly expensive, but why not give your jewelry pieces a signature style by designing your own?
With one look, your customers will know the piece is yours. You can customize length, material and style so they go with every style you create.
Follow along to learn how to make ear wires!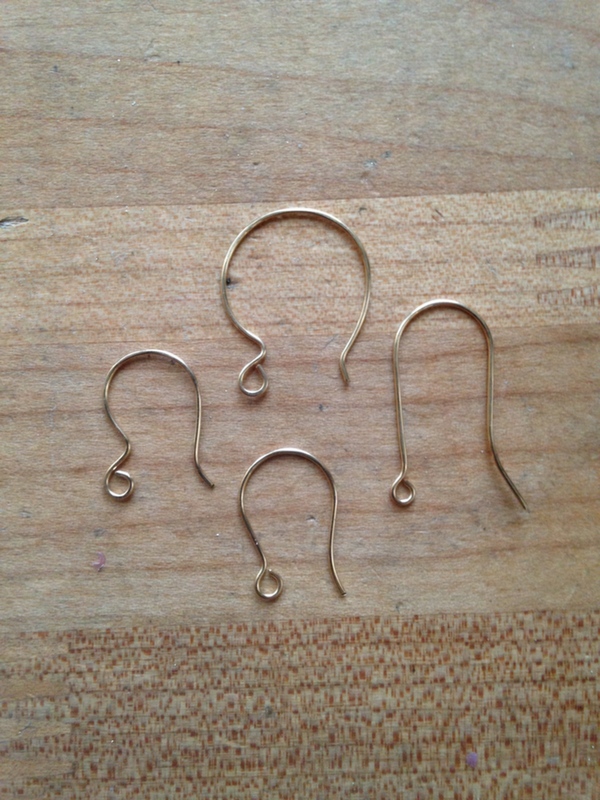 Materials:
22-gauge wire (I'm using 14K gold fill)
Round nose pliers
A hammer and bench block
Nail file (or other file)
Looping pliers (optional)
Step 1.
File off any loose or crimped areas of wire so that you'll have a nice clean looking piece.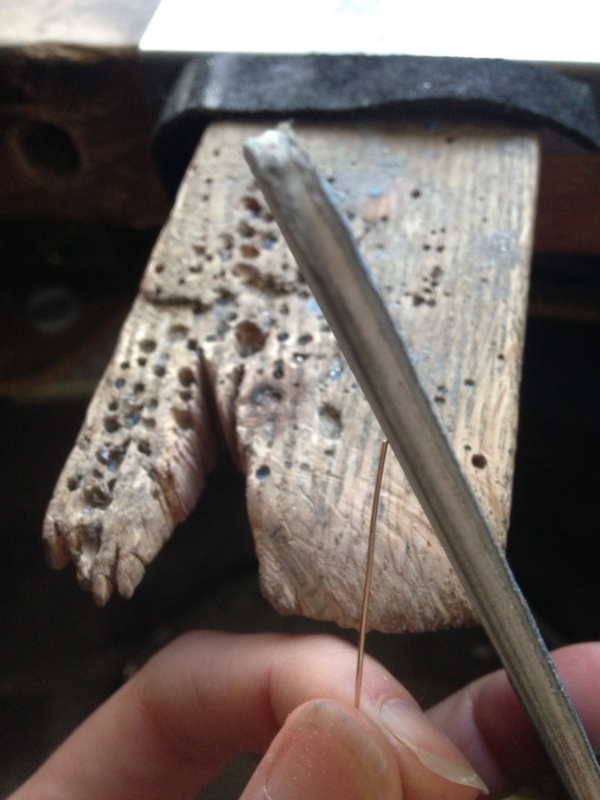 Note: There are a lot of design modifications available so I'm not going to give you  a specific wire length here. Start with more than you need and see how things go. Measure the length of the whole wire first, that way you can remeasure that piece after you trim the ear wire and you'll know exactly the length of the wire that you used.
Step 2.
Begin by making a small loop with your needle nose pliers. It should be fairly small, but think about what you'll be putting through here. Larger-gauge hoop perhaps? You'll want to size this portion accordingly.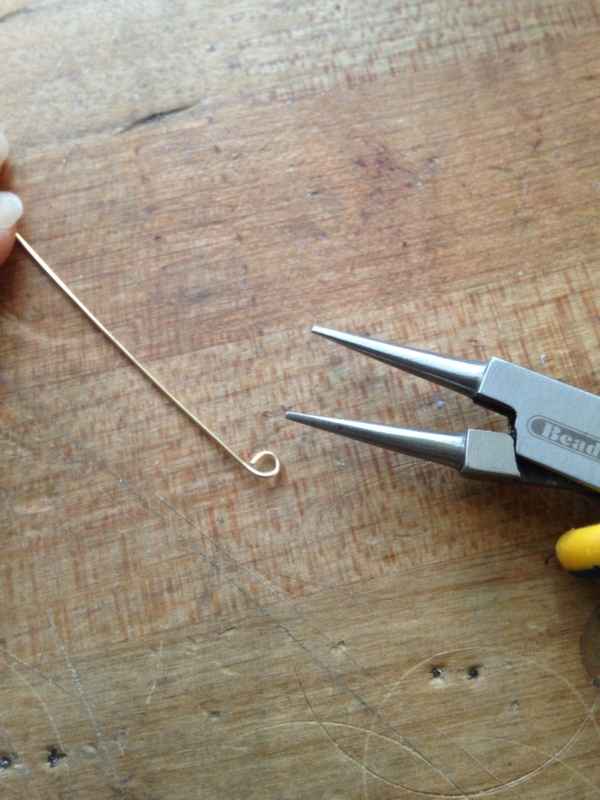 Step 3:
Gripping slightly above the loop you just made, pull the wire back so that it crosses slightly across the top. This step will help your adornment to hang directly below the ear wire. Note the shape in the next picture.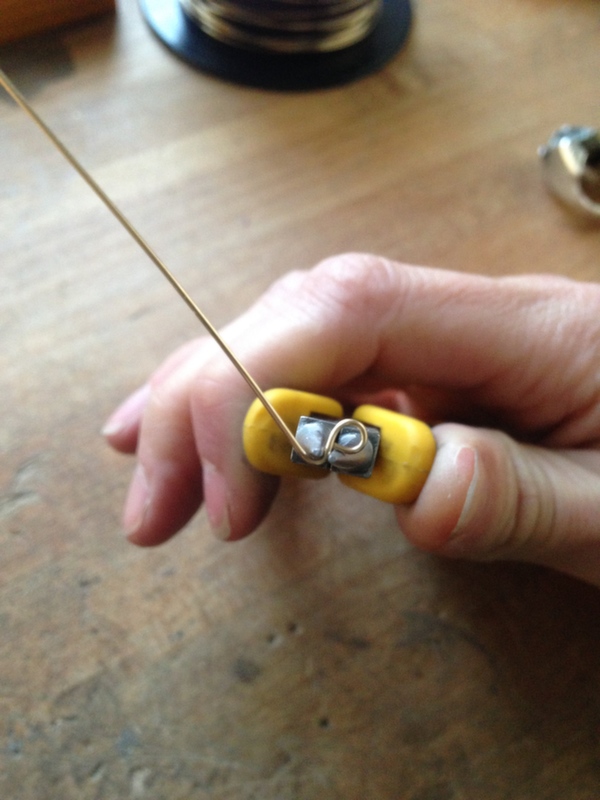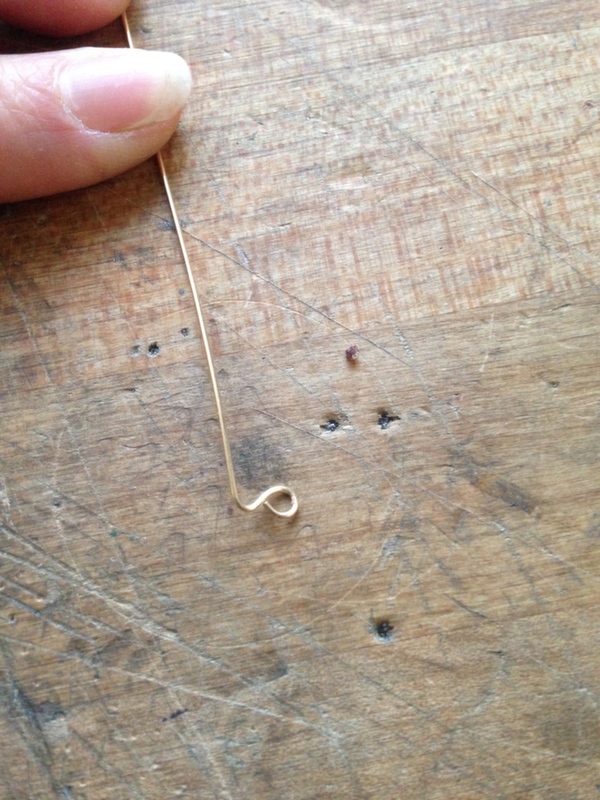 Step 4:
I like to use my thumb here to help get really graceful curves without crimping. Sometimes using pliers can be too harsh and you'll get kinked areas that are hard to undo. Gently applying pressure with your thumb as you bend the wire with your pointer finger will help keep from making dramatic moves that will affect your outcome. Working slowly can help you maintain control throughout the whole process.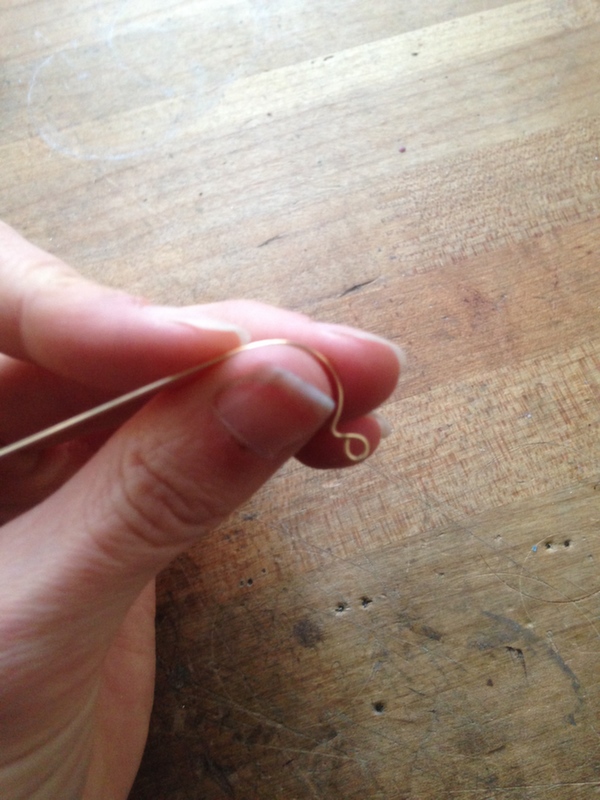 Step 5:
Continue until the end of your wire runs in a direction parallel to your beginning.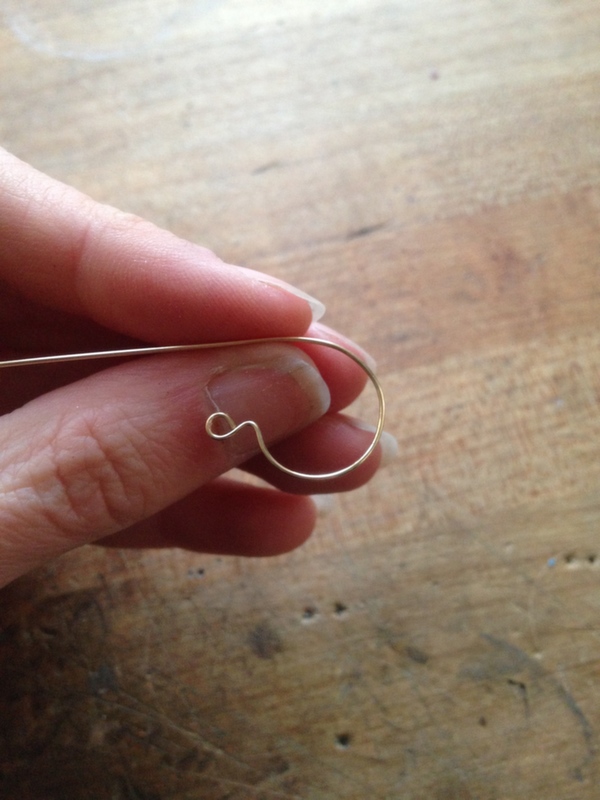 Step 6:
In this style, mark the end of the wire so that it's the same as the loop. You'll want to make sure the end of your wire is nice and soft so that it'll feel comfortable when put through an ear hole.  I like to use a nail file but your other files work great too. Work around the edges until you can run your finger over it and it won't snag or feel sharp. Gently work harden with a hammer so that your piece will be strong and not easily crimped.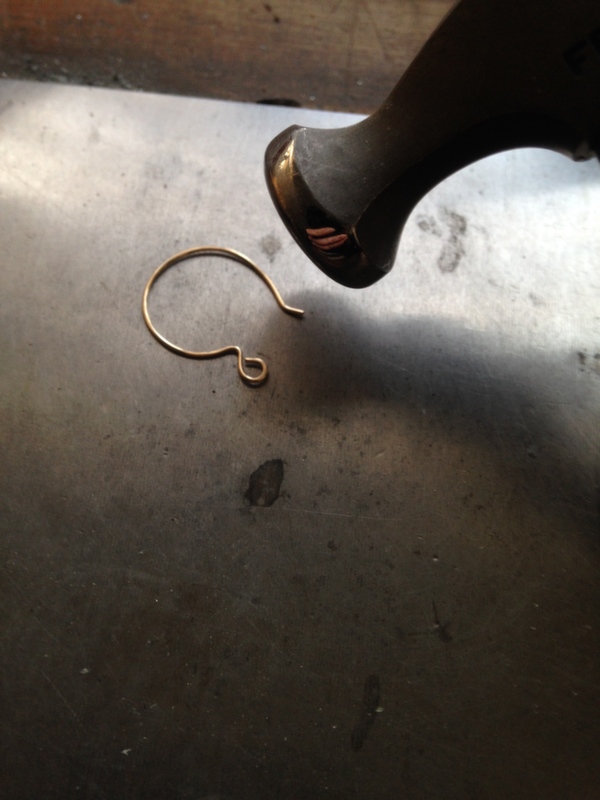 Below, a few samples of available styles.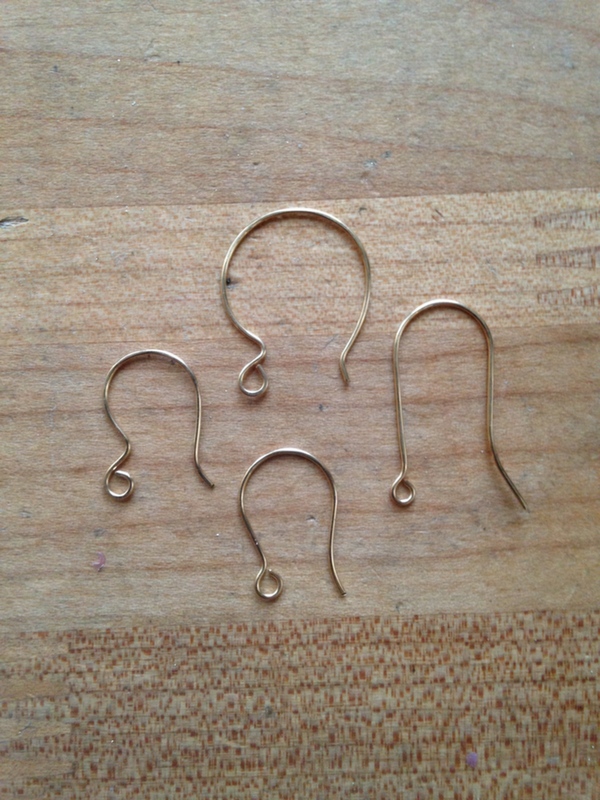 Note: If you are making ear wires that you'd like to be pretty tight to the ear, you can also use looping pliers. They close the gap a bit between thumbs and plain old round nose pliers and will help you maintain consistent sizing.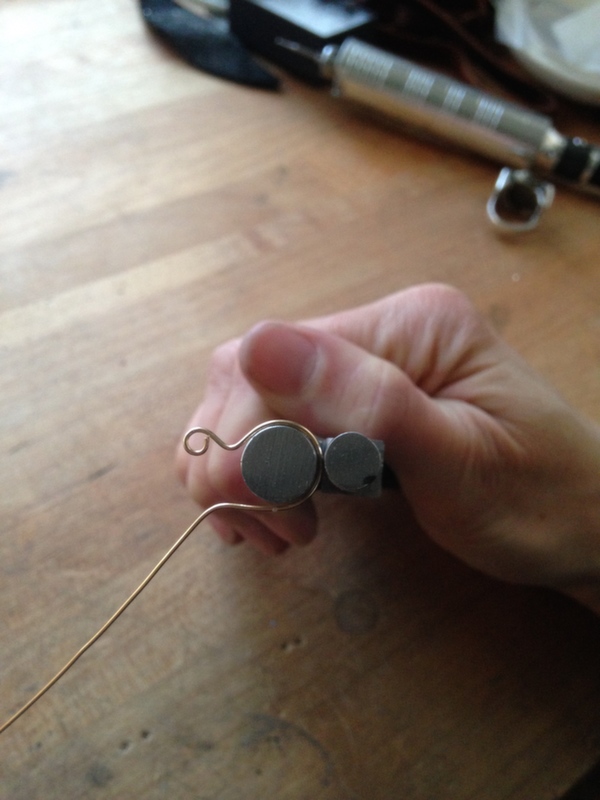 The sky is the limit with these. I have no doubt that you can come up with something truly unique. Share with the community and let us see what your mind comes up with!