Ear cuffs are a trendy, pretty alternative to pierced or clip-on earrings. Instead of dangling from your lobe, the ear cuff attached to the outer cartilage of the ear, snugly tucking in and holding on. Some designs are simply cuff-only, some snake up and down the outer edge of the ear and some have dangles.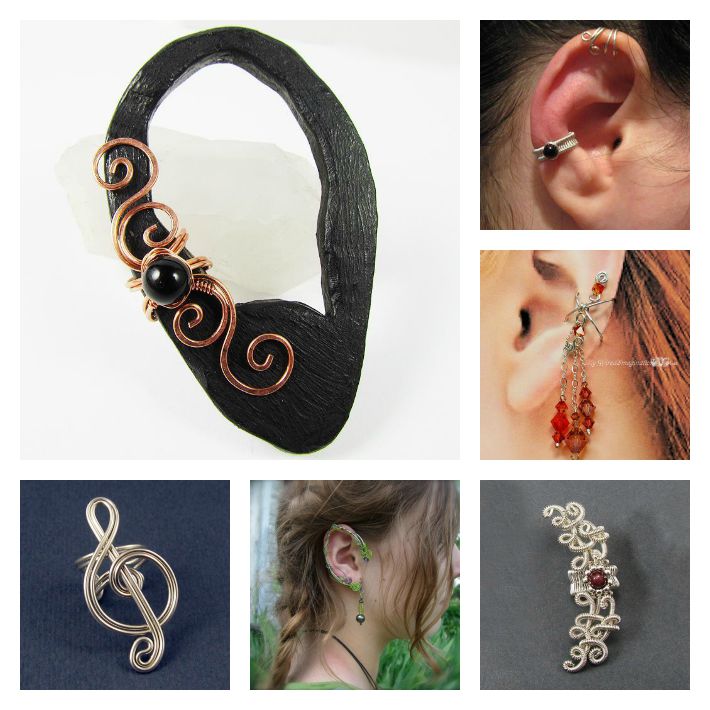 There are plenty of options for making ear cuffs, and the folks here at Bluprint have covered them all! Let's look at some of my favorite patterns that show how to make ear cuffs.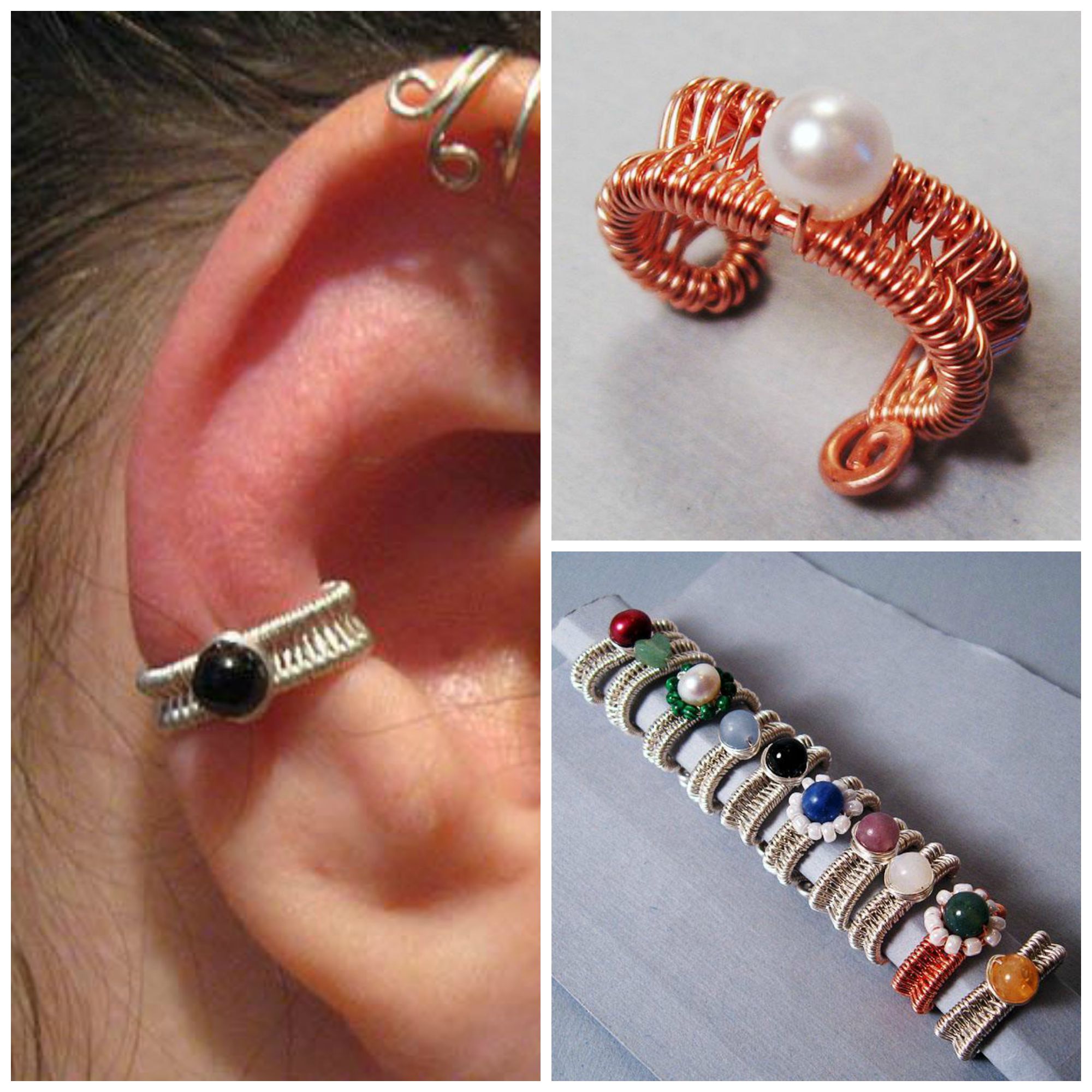 Woven Ear Cuff
One of my favorite designs is this extremely simple Woven Ear Cuff Tutorial by Bluprint member Gailavira. It's beautiful and simple, and really customizable with the color of beads you use. I think I prefer the non-flower version myself, but the extra beads show how inventive you can be even with a simple design like this. 
The next pattern is a really elegant take on the classic design. This is the slickest version I've ever seen and as it turns out, it's the same Bluprint member, Gailavira. I actually bought this Swirly Ear Cuff Tutorial while writing this article  and it's well worth the $4 — a really detailed, very specific set of steps with great images and a beautiful result. Highly recommended! No kickbacks or anything — I really just love this pattern. I'll be using it to learn how to make ear cuffs, myself!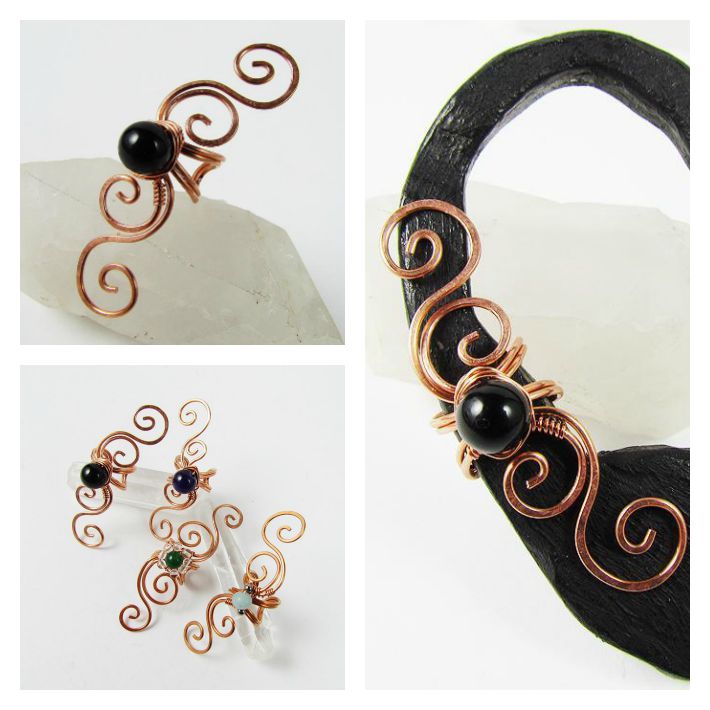 I have lots more picked out to show you and it turns out a BUNCH are by Gailavira! I think we've got the same taste!

Elf Ears
Here's a super neat alternative to the alternative: Elf Ears! They're like cuffs but they wrap around the back of your ear and sit out the outer edge, instead of wrapping around the cartilage. Plus: extra nerd points! I think these are super dainty and pretty and would be great for a special occasion.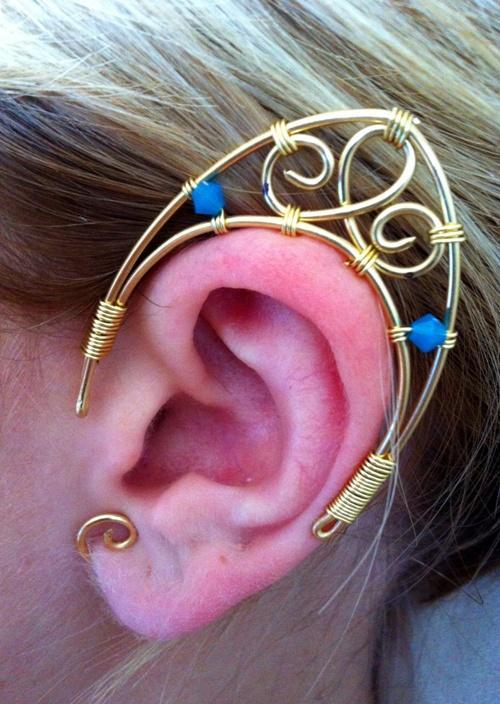 Elf Ear Cuff pattern by Bluprint member caronea
And these enchanting pair of elf ears that Bluprint member jhammerberg created using aluminum and copper wire. Could you die? So adorable.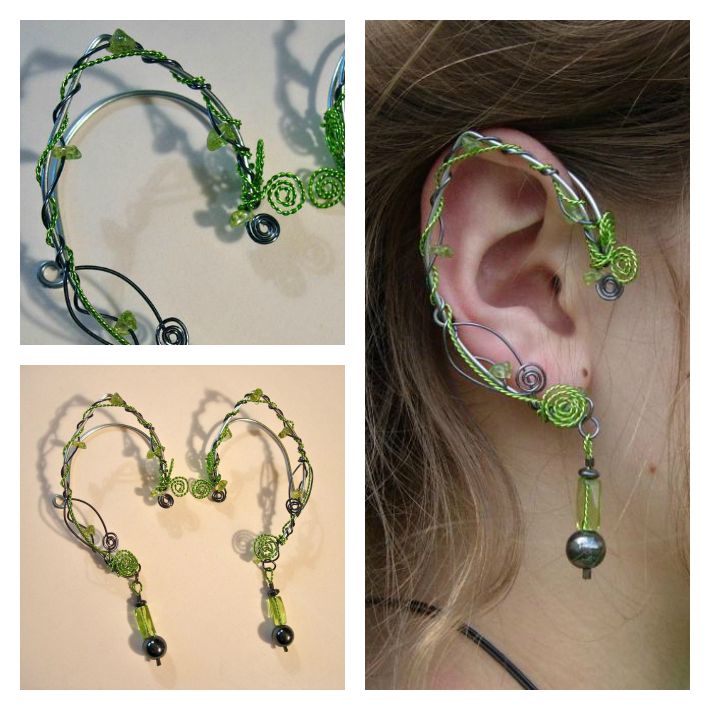 Speaking of elves and fantastical things, check out this Fairy Ear Cuff below by Bluprint user Inspira! So pretty, using clusters of metal and glass beads to accentuate the lines of the ear. Plus, this pattern is a twofer — it's both an ear cuff AND an adjustable ring tutorial!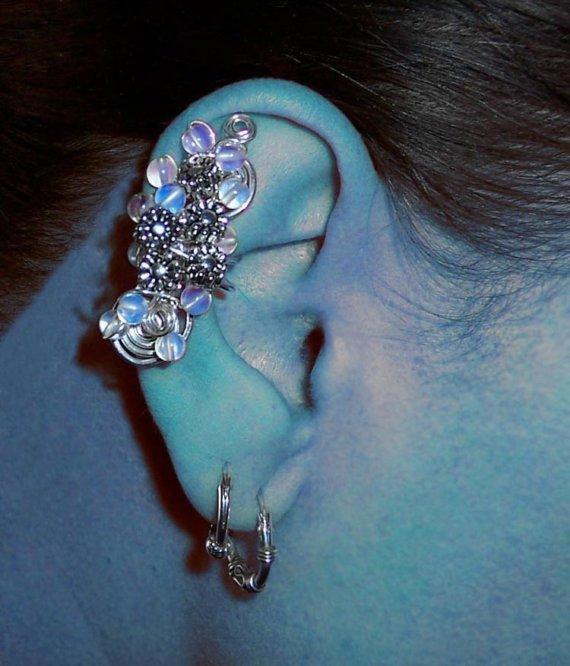 Wire Wrap Ear Cuffs
Another of my favorite pattern-makers on Bluprint, BobbiWired, has done something really interesting with her Ear Cuffs Wire Wrap Earrings pattern. Not only does the actual connector look streamlined and different from others, but she also goes crazy with the dangles — adding chain, beads, wire-wrapped flowers, and it's just so much bling! I'm really intrigued by this look and may need to invest in her tutorial, too.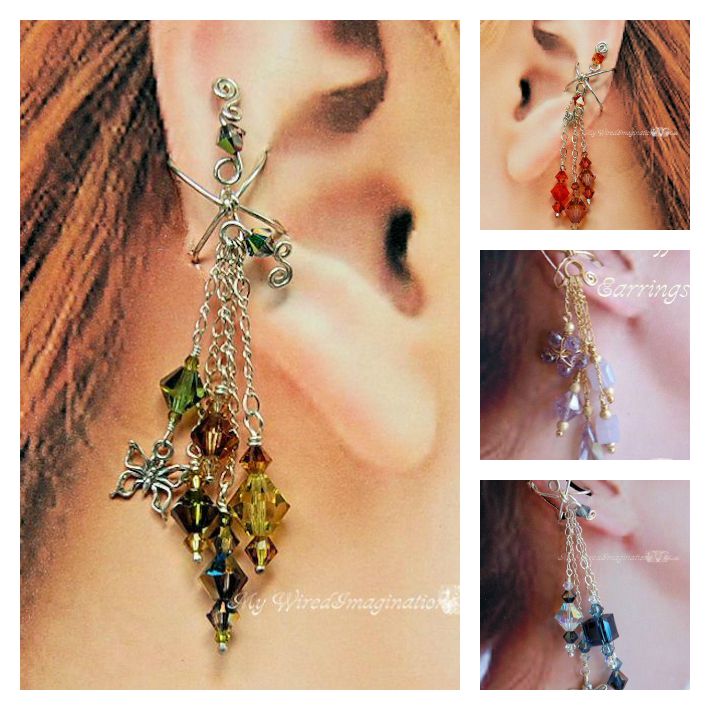 Ear cuffs are a thing I haven't yet tried — despite not having had pierced ears for 30 years and mostly just wearing hoops for the past 8 — but checking out all the great patterns is really whetting my appetite! I think it's time to hit the bench and do some experimenting. How about you? 
Top Free Jewelry Patterns
Explore popular patterns from the world's best designers.Get Patterns Now »