No matter the season, sometimes you're just in need of an ooey-gooey, butter bar. And, if you've been finding yourself wanting, well, something more from your blondies, then it's the perfect time to learn how to make Congo bars.
This recipe puts a fun tropical spin on the traditional blondie, making it the ultimate January baked good, transport you somewhere warm to beat the winter blues.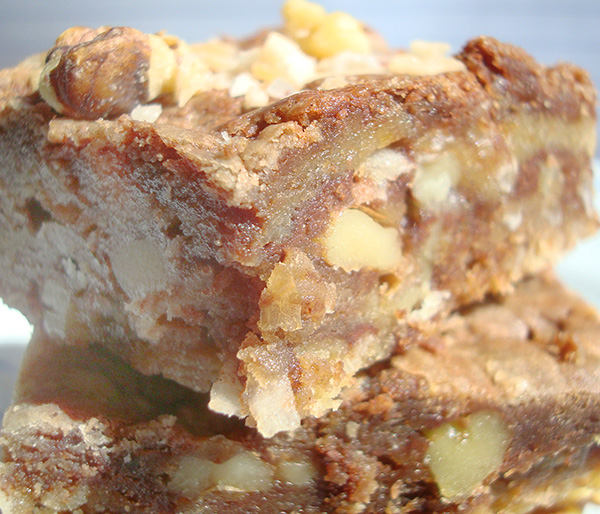 Photos via CakeSpy
Learn how to make Congo bars to give your next baked blondies some tropical flair!
Congo bars are a gloriously tricked-out version of the classic blondie, characterized by a satin-finish top which gives way to a decadent butterscotch-flavored, brown sugar-rich interior, generously flecked with chocolate morsels, nuts, and coconut. It's these folded in fillings that take the bars from blondie to Congo, primarily the coconut. This tropical ingredient addition is also said to have served as the inspiration for the bar's exotic-sounding name.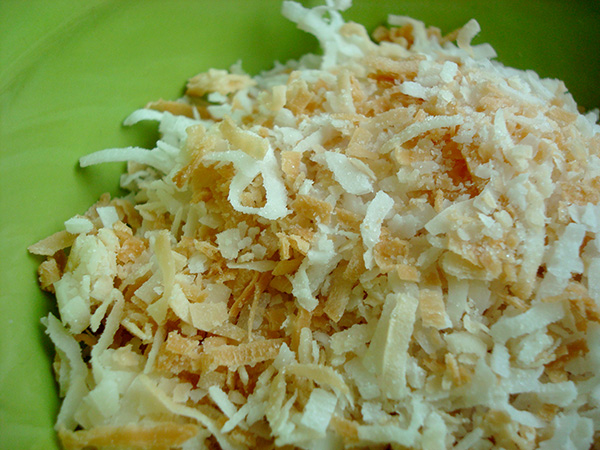 Congo bars are easy to make, and would be a crowd-pleasing treat to share at a bake sale or as an after school treat. But these bars can also be fancied up in a number of ways to satisfy more evolved palates. Employing cooking techniques such as browning the butter before incorporating it with the other ingredients can give the bars a sophisticated twist. Or, try employing homemade brown sugar to impart a fresh, molasses-kissed flavor.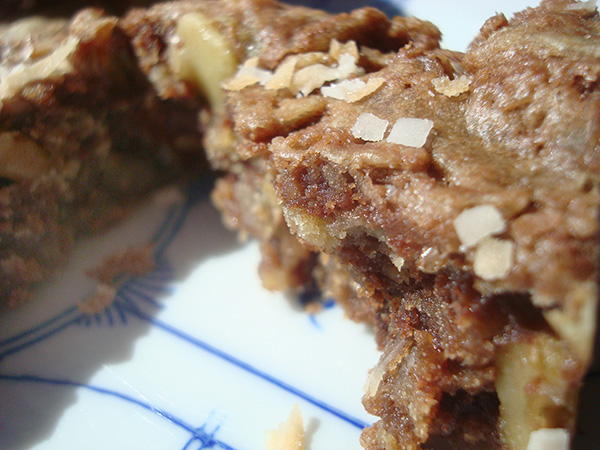 Whether you keep them simple or gussy them up, Congo bar cookies are keepers. If you like chocolate chip cookies, brownies, and blondies (and who doesn't?), you'll love these bars: They share aspects of all of these treats while maintaining their own distinct identity.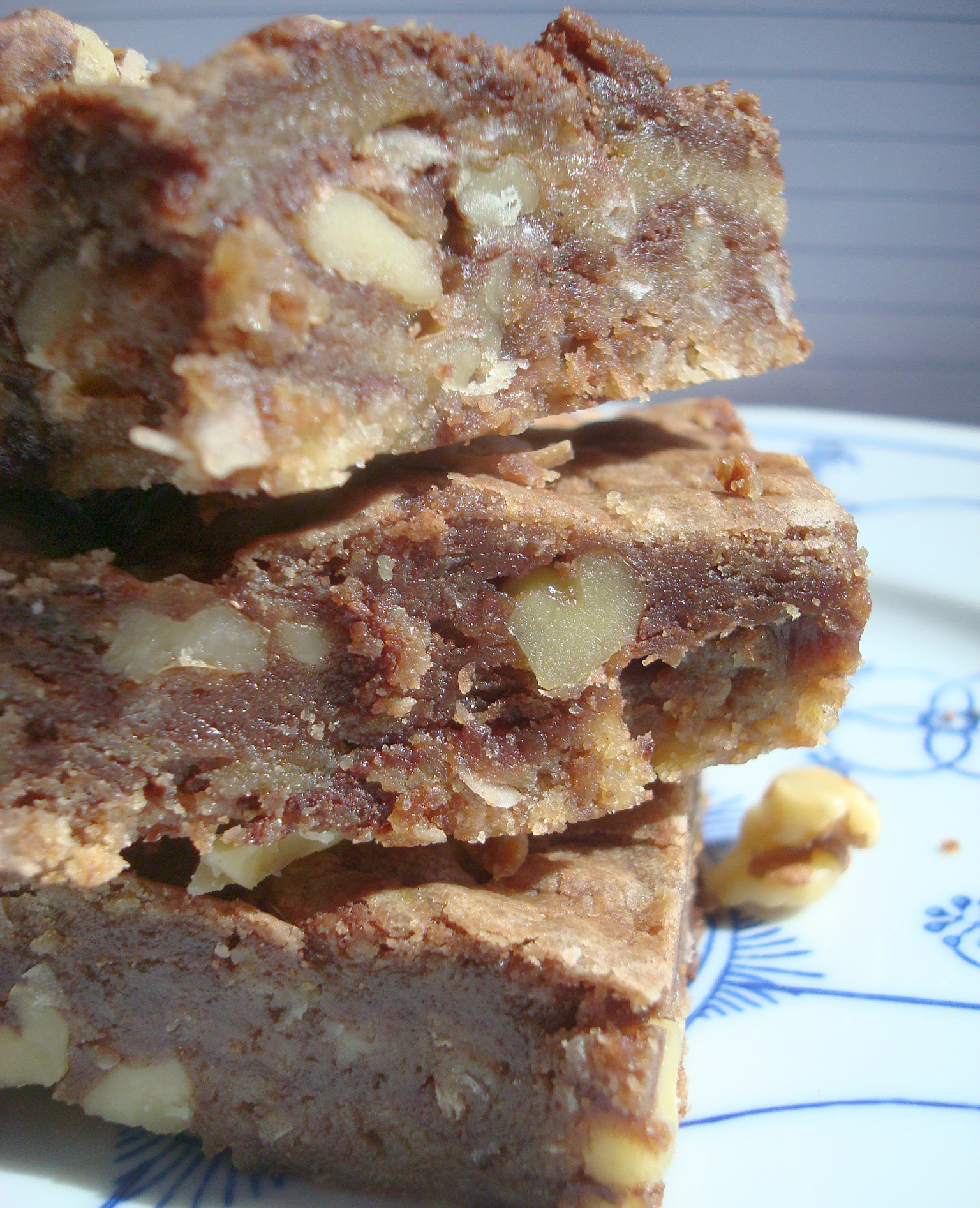 They just might have you forming a conga line to celebrate your coconut, chocolate, butter and sugar-fueled joy.
Recipe for Congo bars
Makes 24 bars
Adapted from Yankee Magazine
Ingredients
1 cup shredded unsweetened coconut
1 cup nuts (pecans or walnuts both work well)
2 1/4 cups all purpose flour
1/2 teaspoon baking powder
1/2 teaspoon salt
1 3/4 cup light brown sugar, packed
1 1/2 sticks unsalted butter
3 large eggs, lightly beaten
1 teaspoon vanilla extract
1 cup chocolate morsels
If you're looking to convert measurements, refer to our Metric Conversion Guide.
Recipe note: Finding unsweetened coconut may prove difficult, although many health food stores, like Whole Foods, carry it in their bulk isle. However, you can use the more readily available sweetened flaked kind: Simply reduce the brown sugar in the recipe by 2 tablespoons.
Step 1:
Preheat the oven to 350 F. Prepare a 9 x 13-inch baking pan in the same manner you would prepare a cake pan: Grease, dust with flour and line with parchment paper.
Step 2:
Grab two baking sheets. While the oven preheats, toast the coconut and the nuts. Scatter the coconut and nuts on separate baking sheets, as they will toast at different rates. Put the sheets on separate racks in the oven. Let them toast for a couple of minutes, until lightly browned and fragrant.
The coconut will toast fairly rapidly, 5 minutes or so. The nuts may take a bit longer, but both the nuts and the coconut should toast well before the oven is fully preheated. Remove the pans and let the ingredients cool while you prepare the next steps.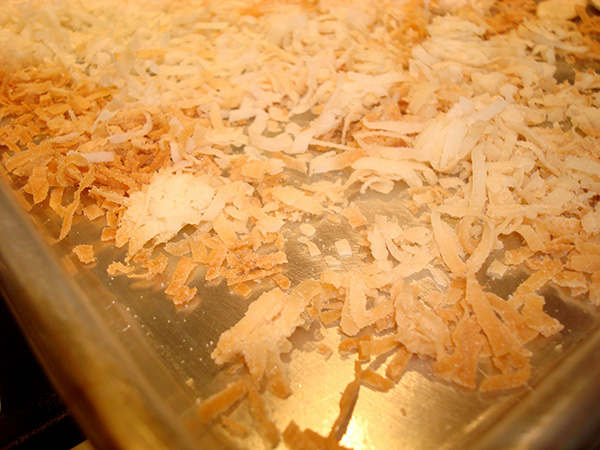 Step 3:
In a mixing bowl, sift together the flour, baking powder, and salt. Set to the side for the moment.
Step 4:
In a medium saucepan, heat the butter over low heat until it melts. Remove from heat once melted. Add the sugar, and stir until completely combined. Stir in the lightly beaten eggs, mixing until combined. Stir in the vanilla. The mixture should smell amazing.
Recipe note: If desired, you keep the butter on the heat after it has melted to make it into browned butter before proceeding.
Step 5:
Combine the dry ingredients with the wet. Stir with a wooden spoon until just combined.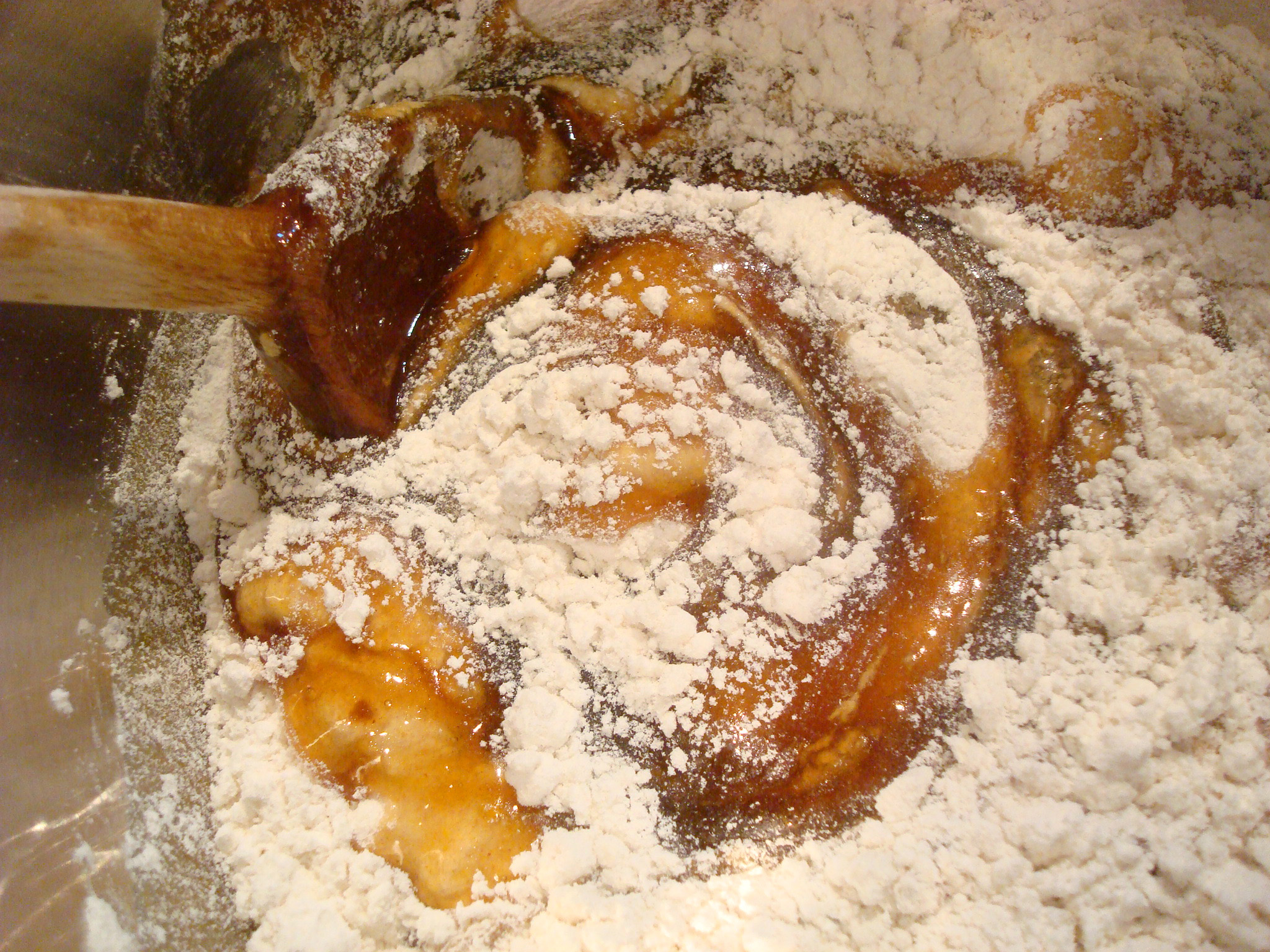 Step 6:
Gently fold in the chocolate morsels, nuts and most of the toasted coconut. Reserve a couple of tablespoons of coconut to sprinkle on top; it just looks nice.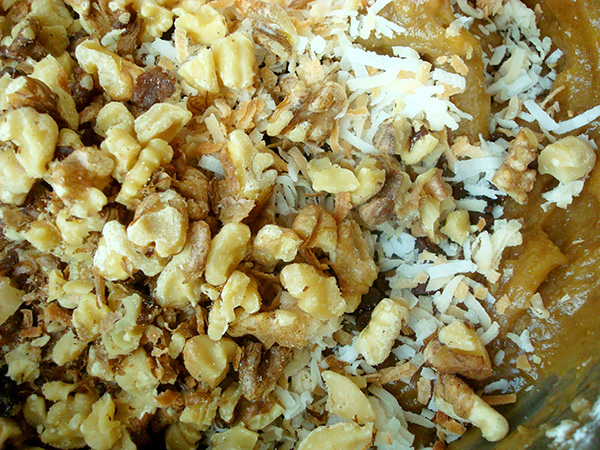 Step 7:
Spread the thick mixture evenly in the prepared 9 x 13-inch pan. Sprinkle the remaining coconut on top. Bake for 20 to 25 minutes, or until the top has set and has a satin-like sheen. It is better to slightly under than over bake, as the bars will continue to bake slightly once removed from the oven.
Step 8:
Transfer the pan to a wire rack to cool completely. Once cool, slice into bars to serve.