Learning how to make candied citrus is a cooking method that transforms trash into treasure, or in this case, candy! Candying citrus allows you to change a peel from a sour and unpalatable rind into a chewy, tart and sweet confection. You can use it as a lovely garnish to cakes and sweets, or you can dip it chocolate for a confection reminiscent of French orangette candy.
So, the next time you're using citrus, whether lemons in a dessert, oranges for fresh juice, or limes for a Mexican-style soup, you don't have to throw away the peel. Instead, use this candied citrus recipe and create a yummy homemade treat! 
Candied citrus cupcake toppers via Craftsy member Sweetie Pie
Here's a simple candied citrus recipe, perfect for any type of citrus.
A few helpful tips on making and using your candied citrus:
For best results, use fruits that have a moist, soft peel. Oranges, lemons and limes are all great.
Cut the peel into the shape you'd like it to be when it is finished. It won't reduce much in size, so you can slice it into slivers, or keep it larger, depending on your taste.
For a pretty finish, twirl the peel around a straw after boiling. Let it sit in this shape, and it will firm up and retain the shape.
You can grate your candied peel and use it instead of zest in recipes for an extra-sweet result.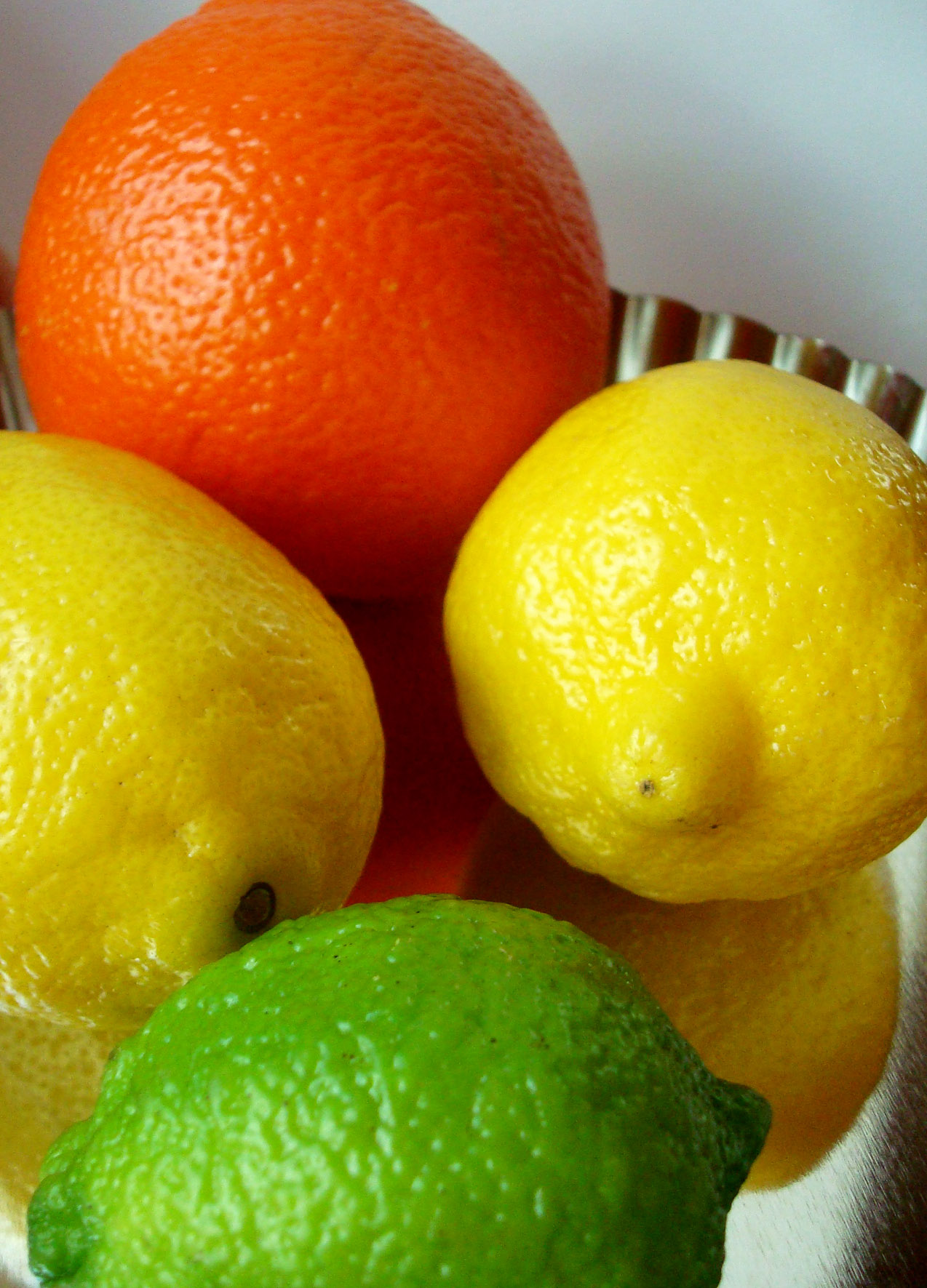 Photos via CakeSpy
Candied citrus recipe
Ingredients & supplies:
2 cups of peels from lemons, limes and/or oranges
6 1/2 cups water, divided
1/2 cup sugar
saucepan
Step 1:
Gather up your citrus. We chose a melange of lemons, oranges and limes for their fragrant, soft peels.
Step 2:
Very gently grate the exterior of the peel. This will release the oils from the peel, adding flavor. Cut into either strips or chunks. Keep in mind that the peel will mostly hold its shape and won't reduce much. Place the peels in a heavy saucepan.

Step 3:
Combine the peel with 1 1/2 cups of the water. Bring the mixture to a boil over medium heat. Once it begins to boil, reduce the heat to low, letting the mixture simmer for 10 minutes.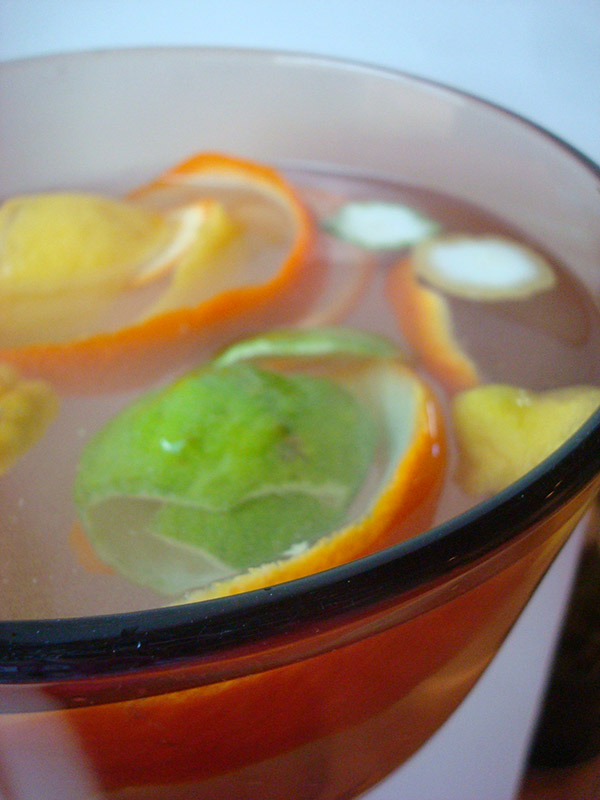 Step 4:
Now, drain the peels.
Step 5: 
You'll need to repeat Step 3 three more times, making a total of four boilings. Yes, it takes a while, but it's a fairly inactive process, so you could be nearby reading or doing something else while you wait for the simmering.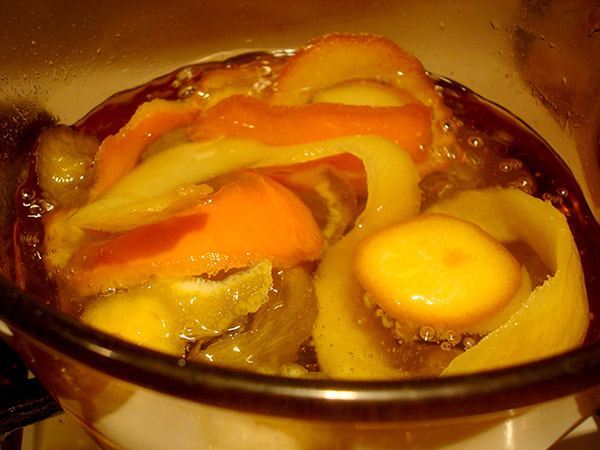 Step 6:
Drain your saucepan again. Now, combine 1/2 cup water and 1/2 cup of sugar in the same saucepan. Add the peel to the pan, and bring the mixture to a boil over medium-low heat. You'll keep on boiling the mixture until the syrup has been completely absorbed; the peel will take on a sort of translucence. It can take about 20 minutes, more or less depending on how hot the burner is on your stove.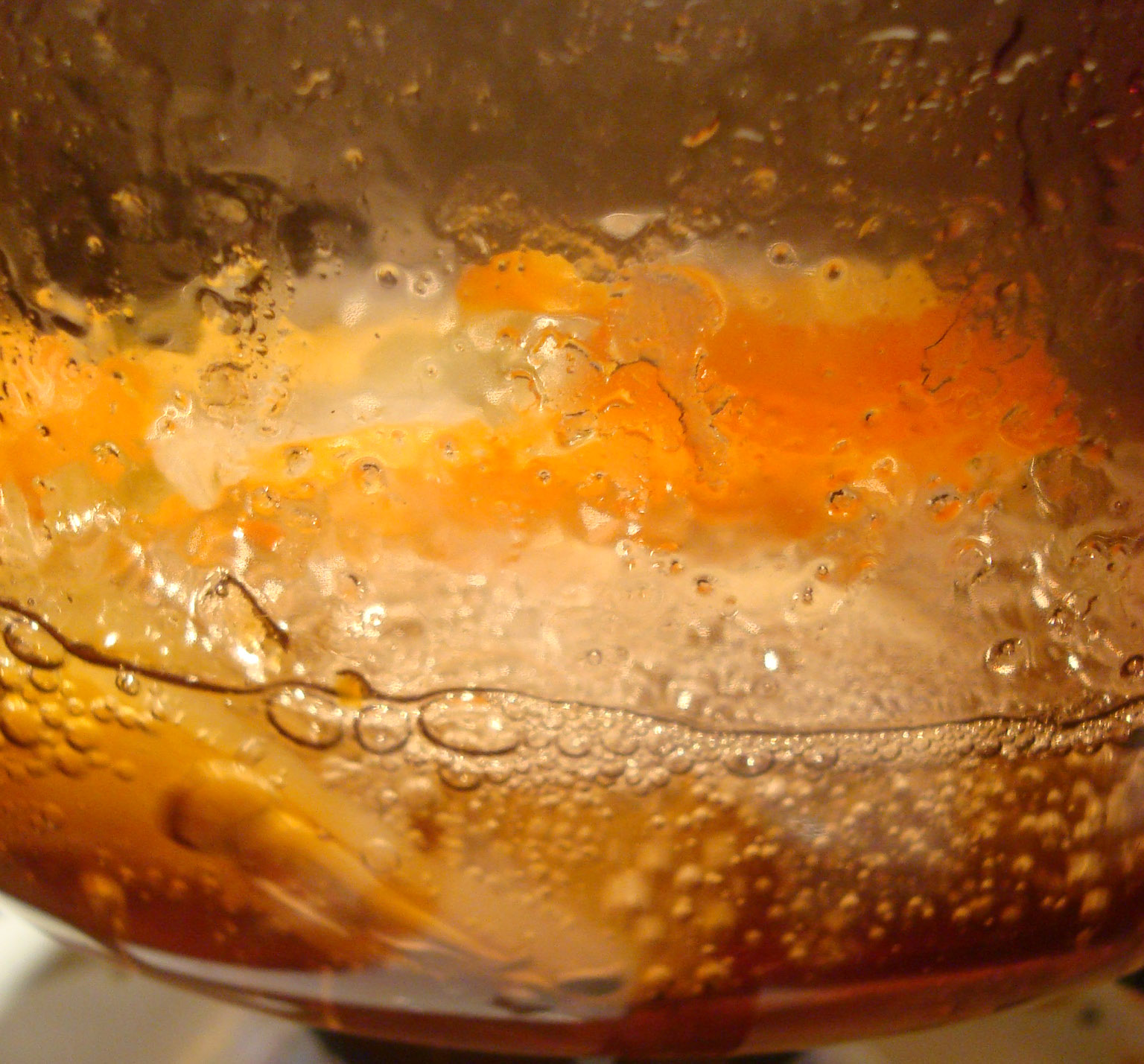 Note: Once most of the sugar has been absorbed, keep a close eye on things so nothing crystallizes unevenly. If you let the peels cook too long, the sugar will crystallize into big chunks on certain sections of the peel.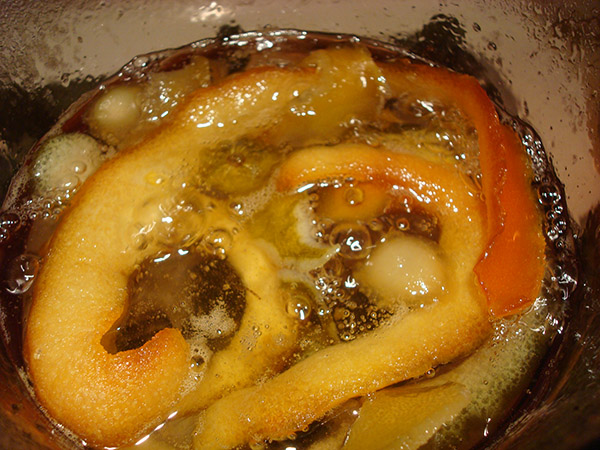 Step 7:
Remove the peel from the pan, and place on racks to dry and firm. If desired, you can coil the peel into spirals or into shapes for pretty presentation once it's finished. For even coverage, you can sprinkle sugar on top while it is still slightly wet.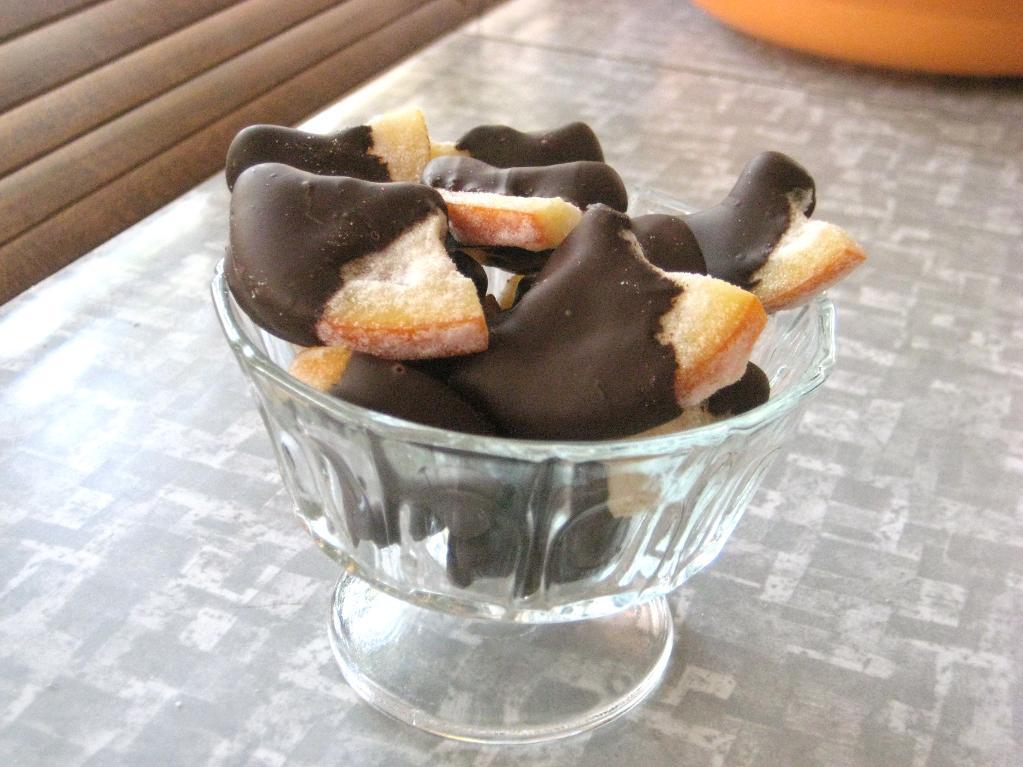 Chocolate-dipped candied citrus via Craftsy member Jackie D.
If desired, the hardened peel can be dipped in melted chocolate for sweet confections, or you can use it directly to top decorated cakes.
What would you do with your candied citrus peel…Garnish? Chocolate-dipped? Eat it straight-up?