Calla lillies are one of the most popular wedding flowers just after roses. They are gorgeous, romantic and a beautiful addition to any wedding cake. Fortunately, sugar calla lilies are fun and easy to make, and you don't even need any fancy cutters or forms.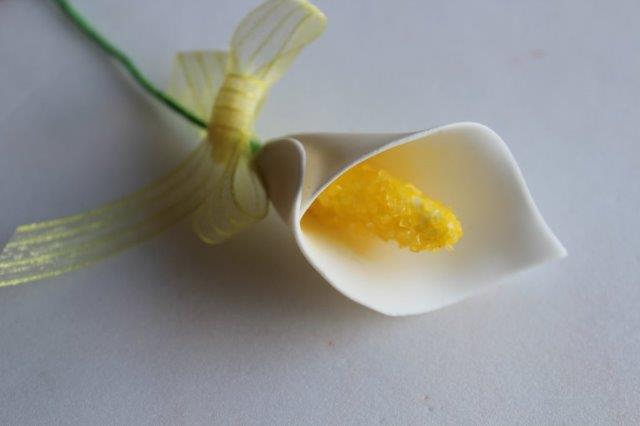 Here's an easy tutorial on how to make calla lilies with gum paste:
What you'll need:
Silicone mat
20 gauge wire
Floral tape
Gum paste
Fondant roller
Sugar crystals
Heart-shaped cutter
Cone-shaped forms, store-bought or scroll down to learn how to make them yourself!
Directions: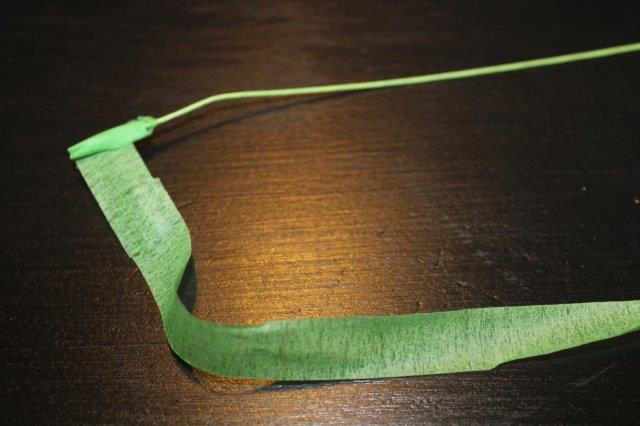 Step 1:
To make the calla lily stamen, take the wire and wrap your floral tape around the top 10 times.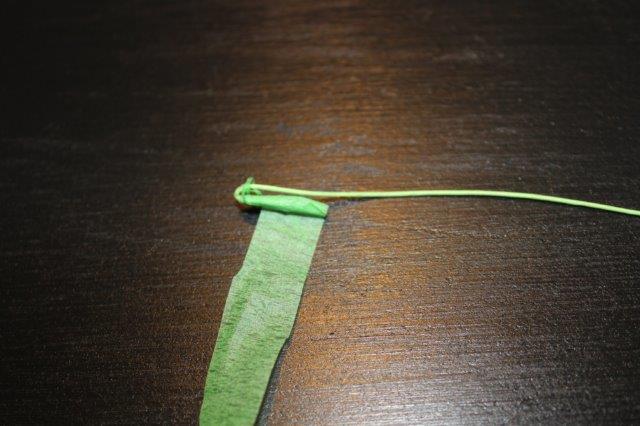 Step 2:
Curl the top over and wrap the top again 10 times. Continue wrapping the wire until you reach the bottom.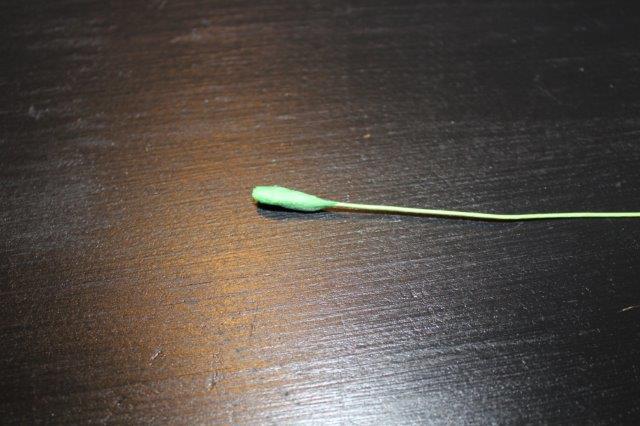 This is called a floral tape bud, which was developed by Nicholas Lodge. A more detailed demonstration can be seen in his class The Ultimate Sugar Rose.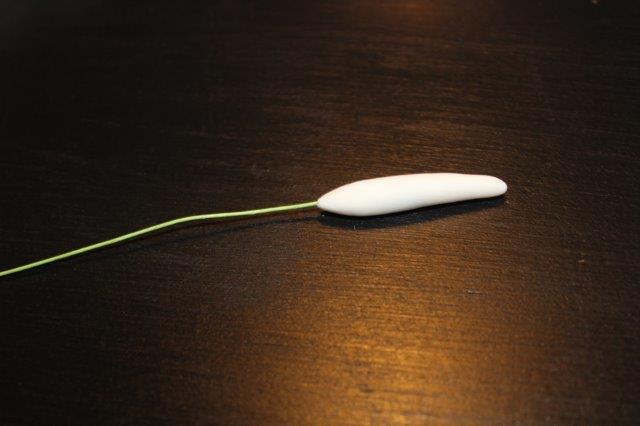 Step 3:
Take your ball of gum paste and form it over the floral tape bud. Pinch around the bottom of the bud, then lay the bud on the silicone mat and roll it into a long, thin tube.
The stamen should be about half the length of the longest part of the flower.
Step 4:
Let these dry overnight or at least for a few hours.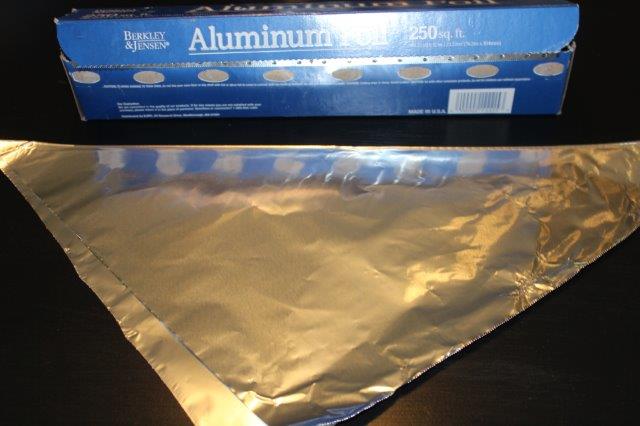 Step 5:
Now it's time to make your own cone-shaped forms. (If using store-bought, skip to Step 8.)
Using tinfoil, parchment paper or wax paper, cut a square then fold it in half to make a triangle.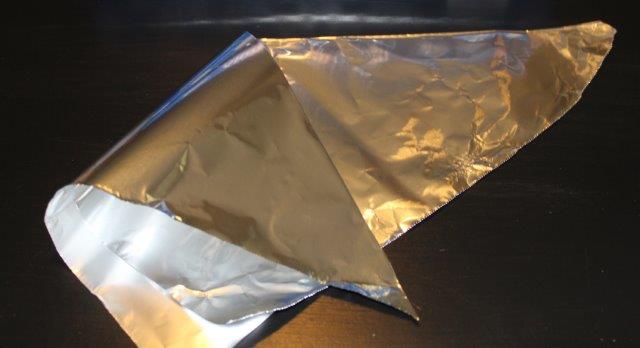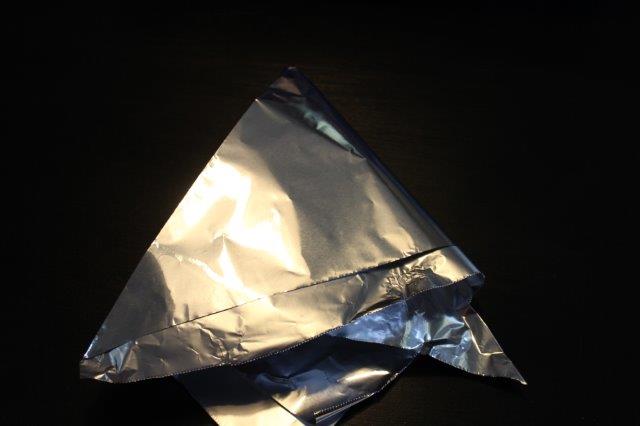 Step 6:
Fold the triangle at the center like you would make a piping bag.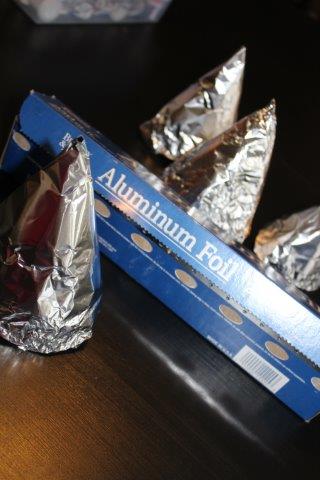 Step 7:
Fold the bottom under so it stands up like a cone.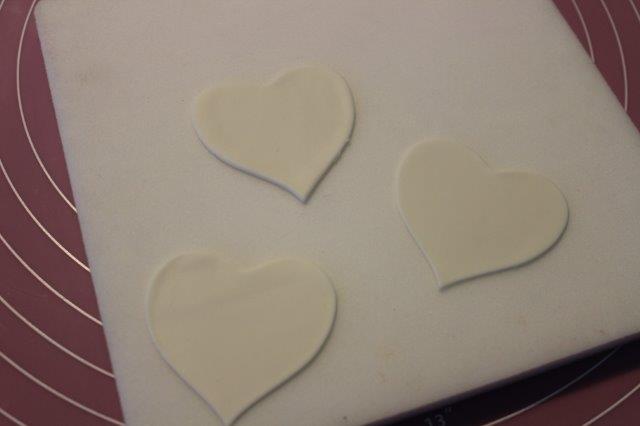 Step 8:
Back to the flower. Roll out your gum paste very thin and use your heart-shaped cutter to cut a heart, thin your edges using a ball tool on a gum paste mat.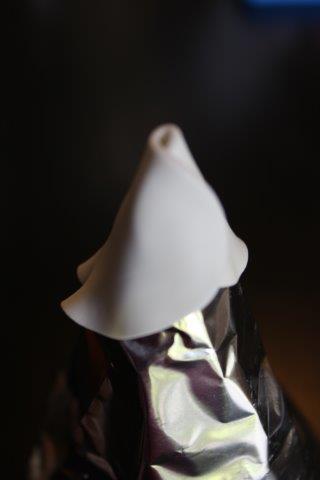 Step 9:
Place your heart around your cone, wrapping one side of the heart over the other. Leave a small hole at the top of the cone to thread your wire through later. Curl the edges slightly to give a little life to the flower. Let them dry overnight.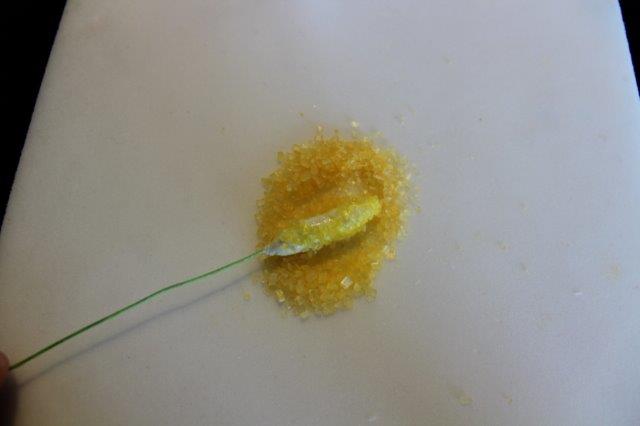 Step 10:
Decorate the stamens by brushing the centers with sugar glue or thinned out gum paste to get them sticky. Then, roll them in the sugar crystals and let them dry.
Step 11:
Paint the inside of the flower with a light yellow dust about 1/3 – 1/2 up the sides.
Step 12:
Once the stamens are dry, brush the bottom inside of the flower with sugar glue, then thread the wire through and attach the stamen to the inside of the flower. Let this dry.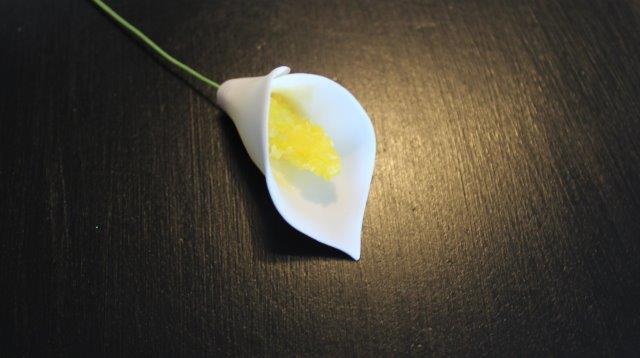 Which sugar flower do you love to make?