Curious about how to make burgers without a grill? You're in the right place. Pan-fried burgers are easy to cook, and can yield delicious, restaurant-quality results.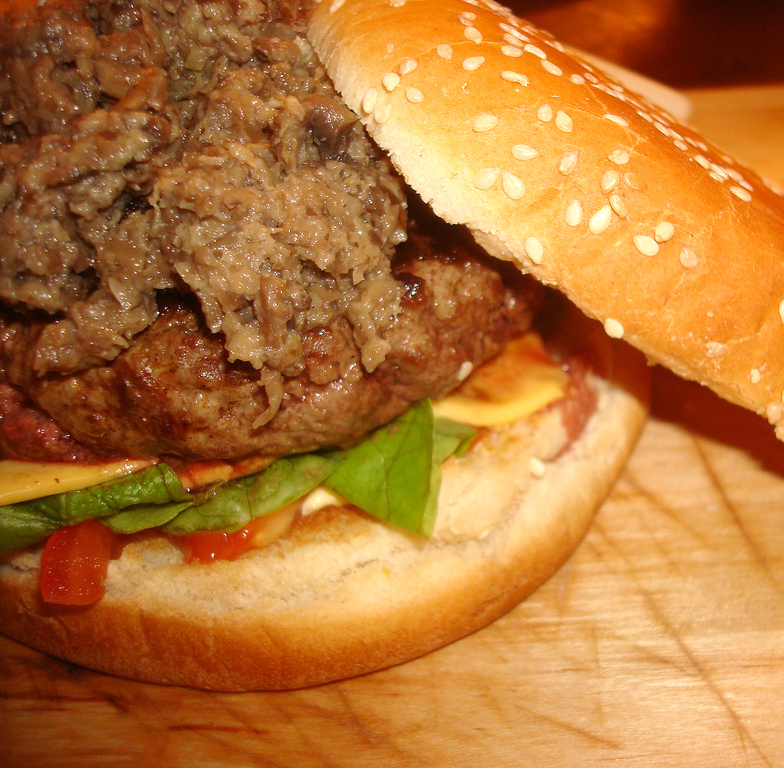 Photos via CakeSpy
It's simple enough to make burgers in a pan: all you need is some ground beef, seasonings, a spatula for flipping, a sturdy sauté pan, and a good basic recipe. Once you've mastered the technique, you'll have a ticket to burger deliciousness at any time of year — no grill required.
Pan-fried burgers
Adapted from Julia Child
Makes 4 burgers
Ingredients:
1 tablespoon finely cut scallions
1 teaspoon butter or olive oil
1 pound fresh ground beef (15 to 20 percent fat)
salt and pepper, to taste
1 tablespoon olive oil, to grease the pan
Fixings (buns, condiments, etc) of your choosing
Note:International readers may enjoy our handy metric conversion guide.
Step 1:
In a small sauté pan, sauté the scallions in the butter until softened, about five minutes. Remove from heat and set to the side.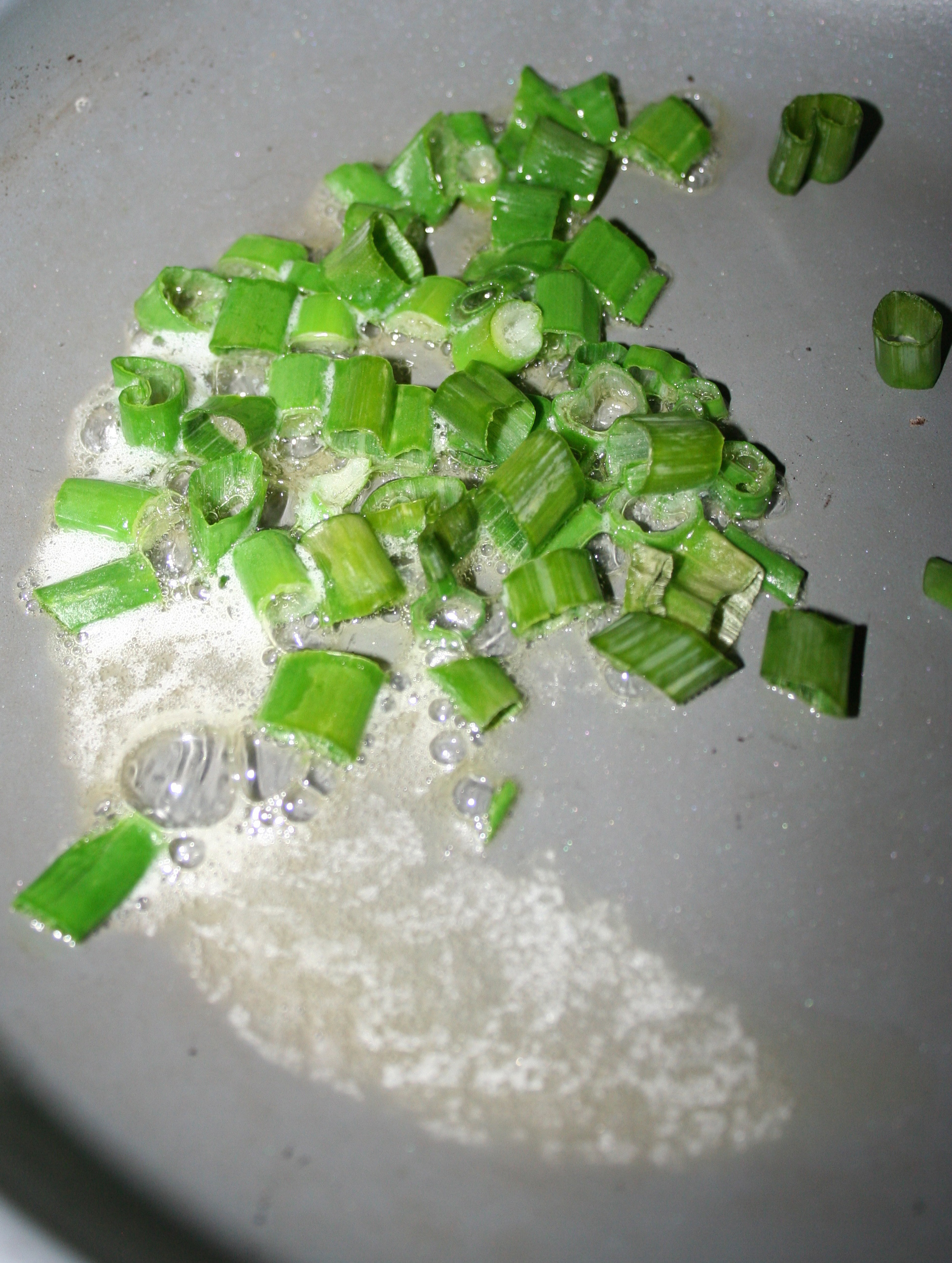 Step 2:
Divide the meat into four equal portions. Season each with salt and pepper to taste, and 1/2 teaspoon of the shallots. With impeccably clean hands, mold each portion so that the seasonings are equally distributed. Pat into patties, about four inches in diameter.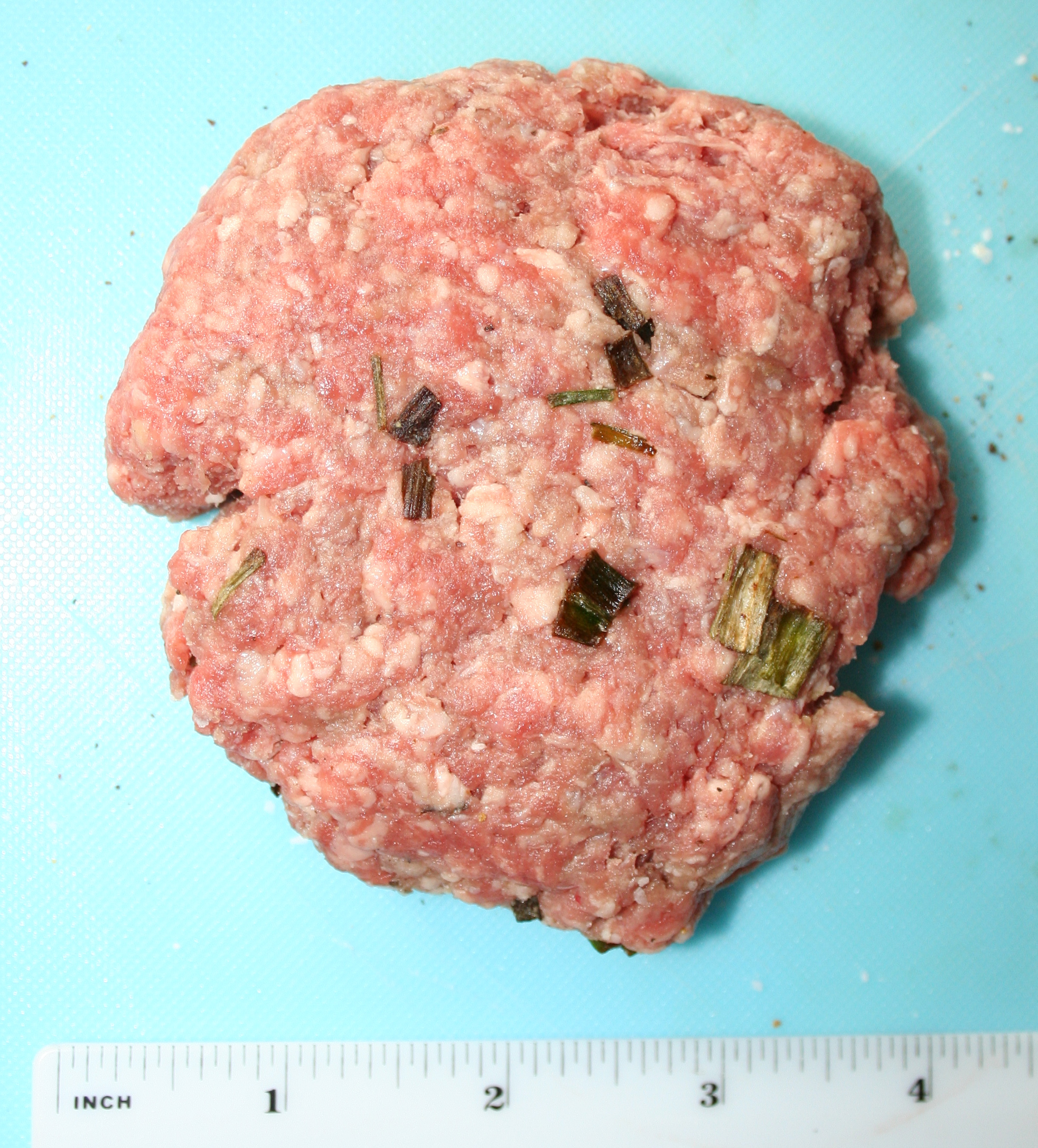 Step 3:
Place a large sauté pan with 1 tablespoon oil (not necessary in a no-stick pan) in the pan over high heat. When the pan has become very hot (test it by flicking a drop of water on the pan and seeing if it dances), place two burgers in the pan, one after the other. Cook for 2 to 3 minutes, or until browned and lightly charred on the bottom.
When you go to flip, there shouldn't be any resistance from the meat–it should slide easily on to your spatula. If it does "resist", you may need to let it cook slightly longer. Flip, and cook until done; about 2 minutes for rare, or 3-4 minutes for more well done. Remove from the pan, and repeat using the second two burgers.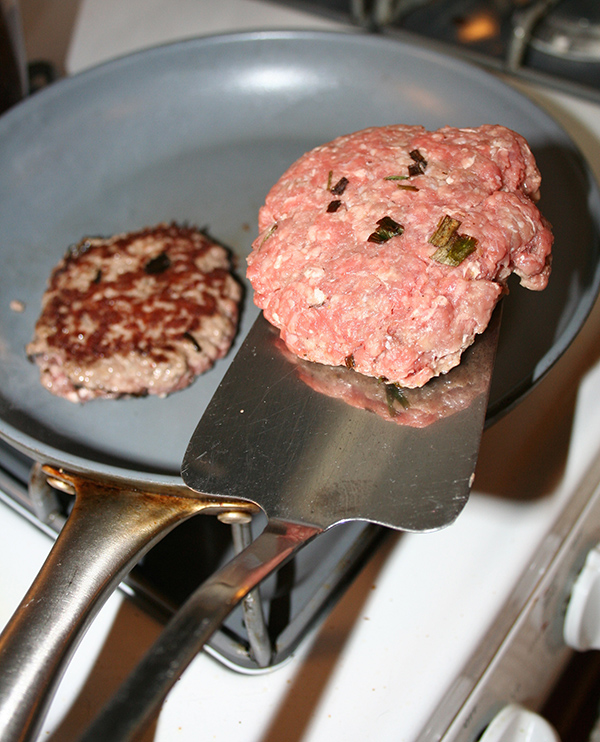 Note: if you want cheese on the burgers, add it during the last minute of cooking, reduce the heat to medium-low, and cover the pan.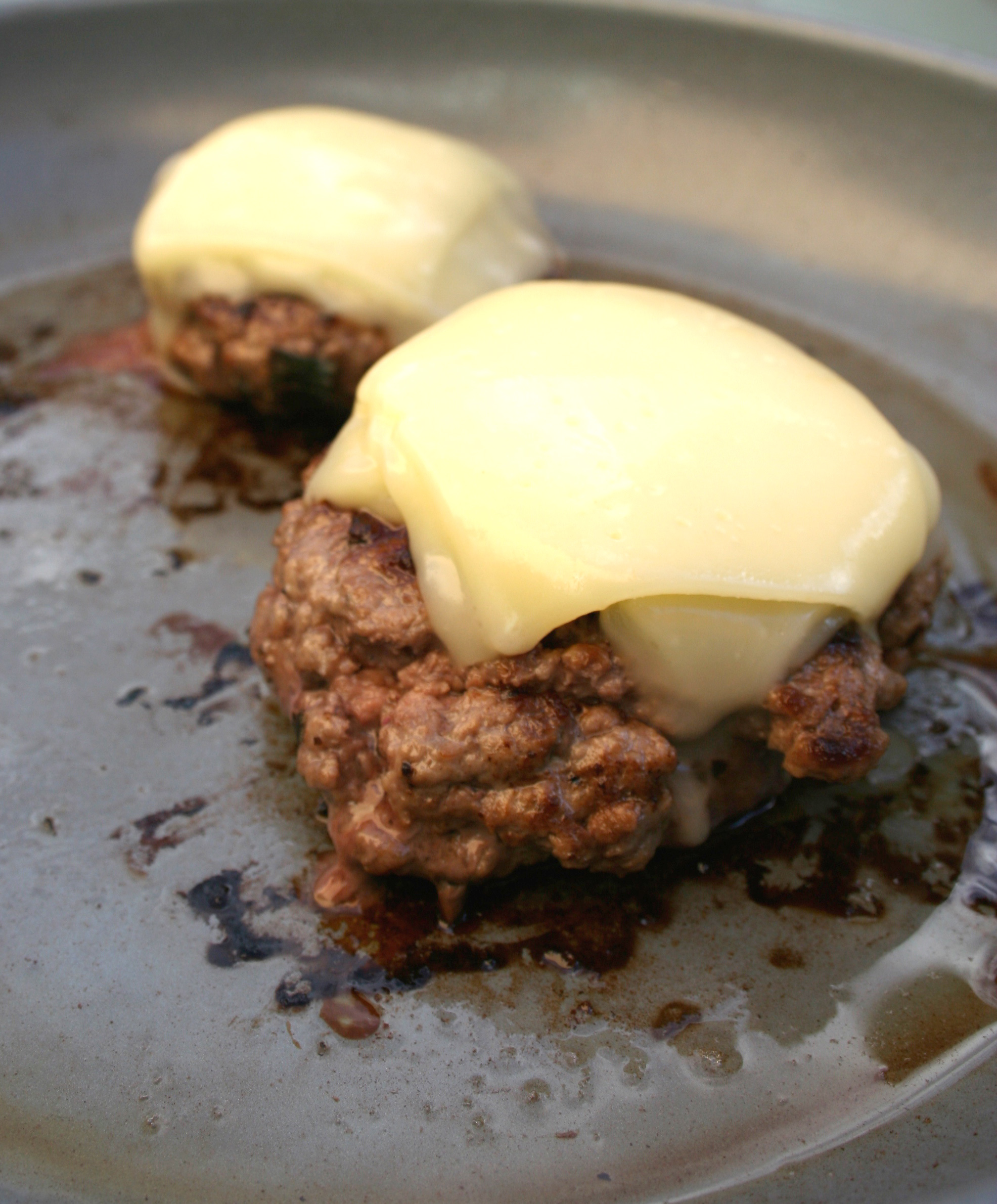 Step 4:
Sandwich between buns, and dress up with the toppings or condiments of your choice.
Recipe notes
For the best quality, purchase your meat from a purveyor you trust. The raw meat should be primarily red, with white fat throughout, but minimal brown coloring in its raw state.
Choose a fairly high fat meat for your burgers. For this recipe, I used 20 percent fat (80 percent lean) meat. The fat adds flavor, and releases during cooking so that it can help lubricate your cooking surface.
Use a large sauté pan or frying pan with enough room to comfortably fit two burgers with clearance on all sides. If you only have a smaller pan, cook one burger at a time. If you have a spatter guard, awesome.
Cooking the meat on a high temperature can make the pan smoke a little bit. Be sure to open windows and set your stovetop vent fan to reduce lingering burger odor in your house.
This recipe can be scaled higher or lower depending on how many burgers you need.
The scallions are optional, but highly suggested for the rich flavor they impart.
This method can be used to cook salmon, turkey, or even veggie burgers, but cook times may vary.
What toppings do you put on your burger?