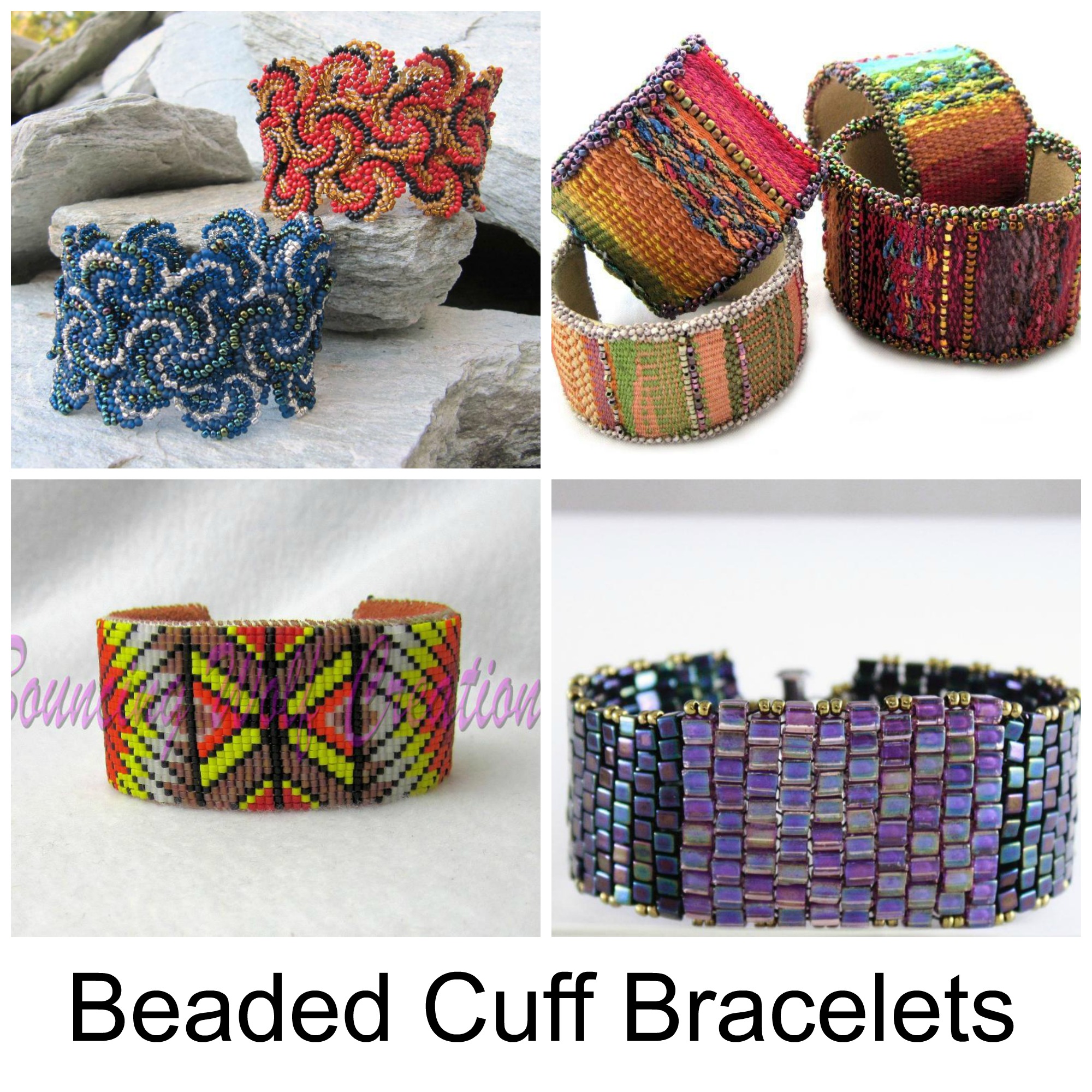 Ready to try a different technique in the new year? Take those beautiful beads you love working with and turn them into beaded cuff bracelets!
You don't have to learn any crazy new skills when you're figuring out how to make beaded cuffs. Sometimes it's even as simple as using glue to attach the beaded piece to a fabric backing. Plus, most beaded cuff bracelets are adjustable so that you can go as bold or as minimal as you'd like with your style.
Try out some new techniques and maybe even a new style with these beaded cuff bracelets from our Craftsy designers.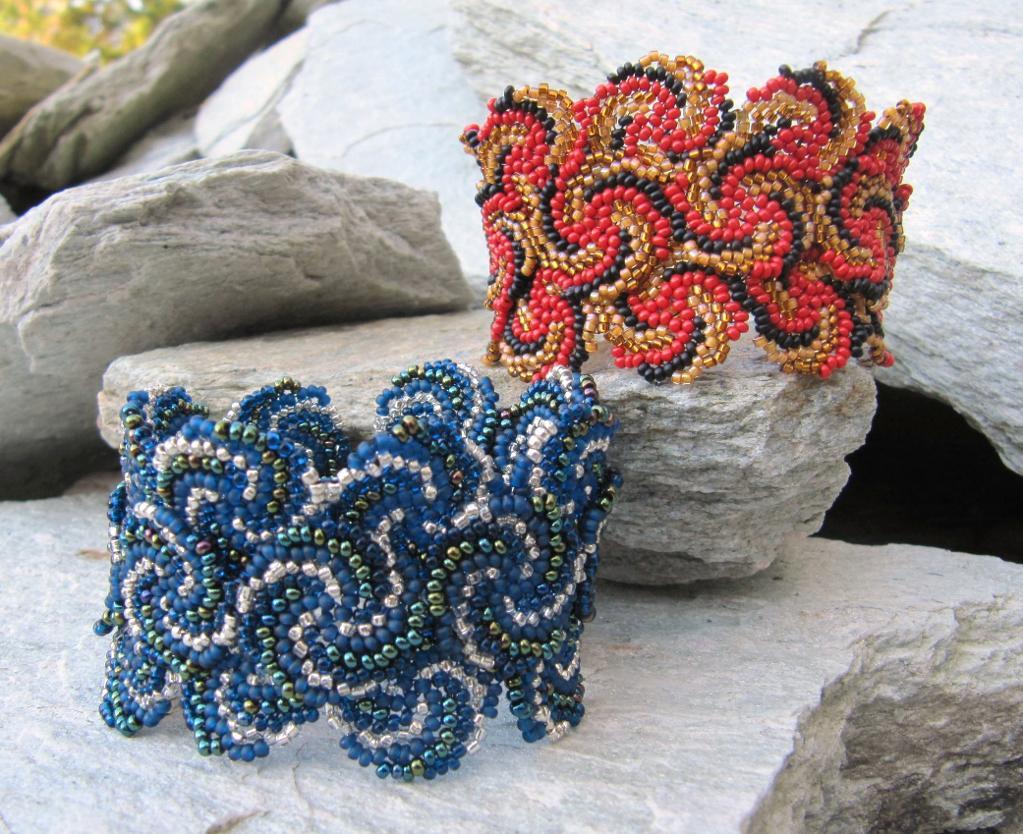 Photo via LaBellaJoya
1. Fire and Ice Beaded Cuffs
This fab cuff uses circular peyote stitch to create ice and fire-inspired color palettes. According to the designer, a basic knowledge of beadweaving is helpful for learning the circular peyote technique.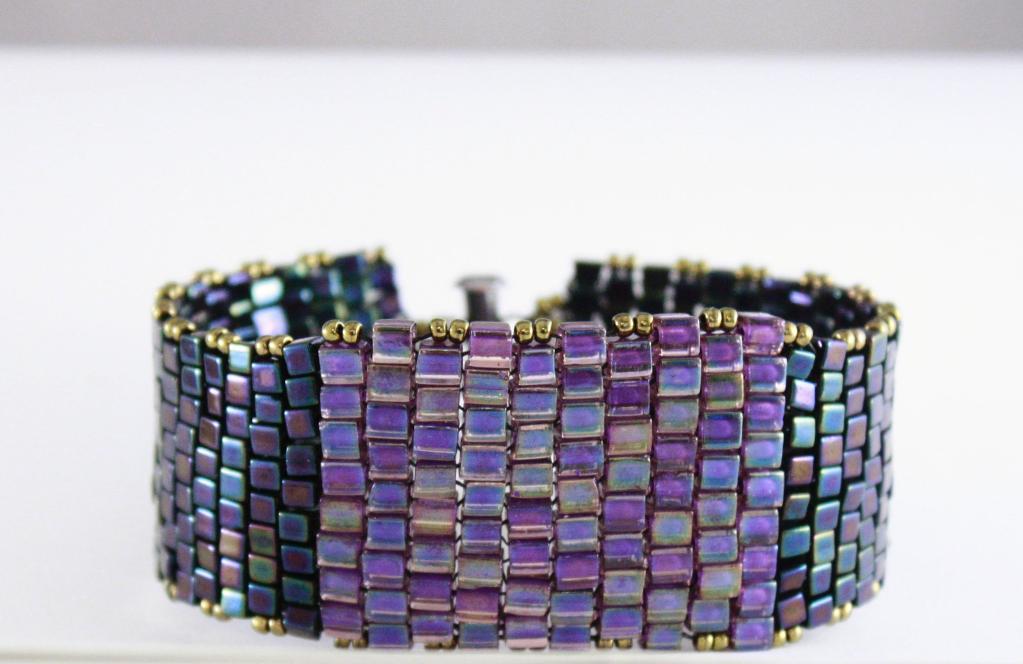 Photo via ClaudineMJ
2. Peyote Wide Cuff with Cube Beads
The designer says that all these cube beads woven together creates a bracelet that's just as comfortable as a leather cuff. Use the same color bead throughout, or create some color blocking with complementary colors. Take a look at the designer's other photos of the bracelet for more color inspiration.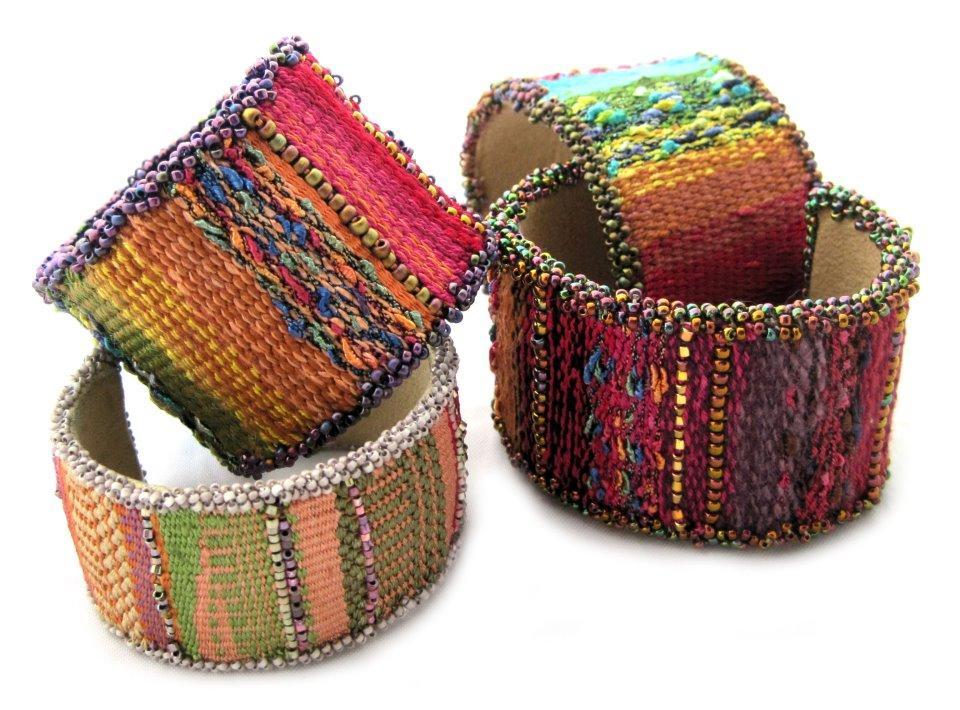 Photo via Claudia Chase
3. Mirrix Tapestry/Bead Cuff Bracelet
This cuff was created by Claudia Chase for her Bead and Tapestry Cuffs class. Claudia used a Mirrix Loom to weave the beautiful tapestry of the bracelet.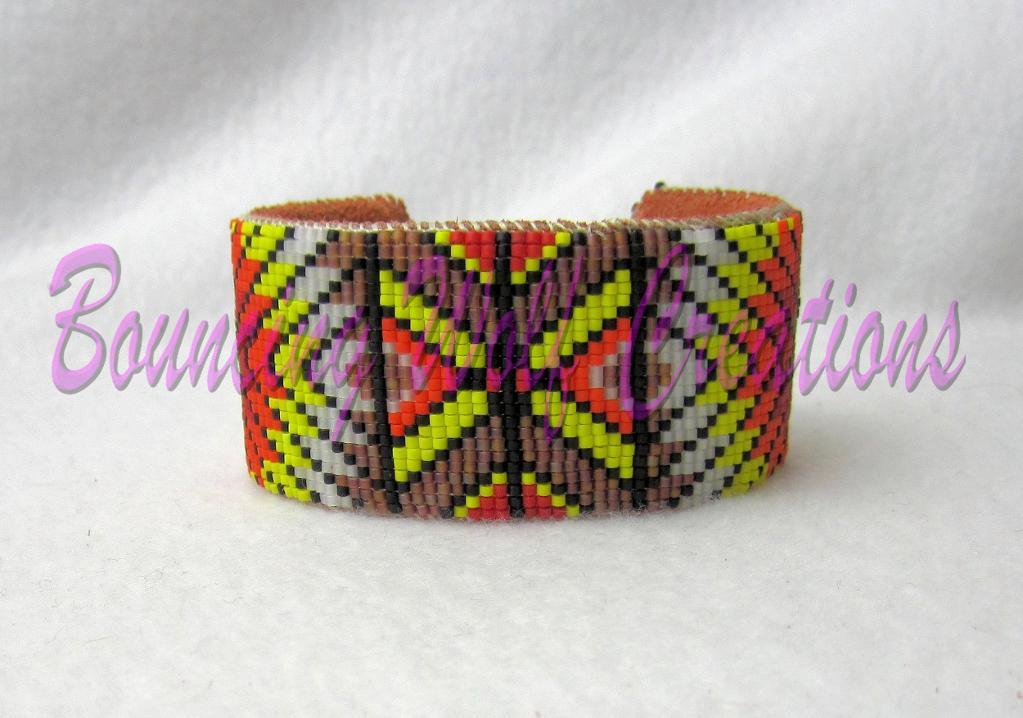 Photo via brudy1120
5. BeJuled Cuff
This beaded cuff has a design that looks a lot harder than it actually is. You can make the bracelet as wide or as narrow as you'd like it; just keep any changes in mind as you're shopping for supplies.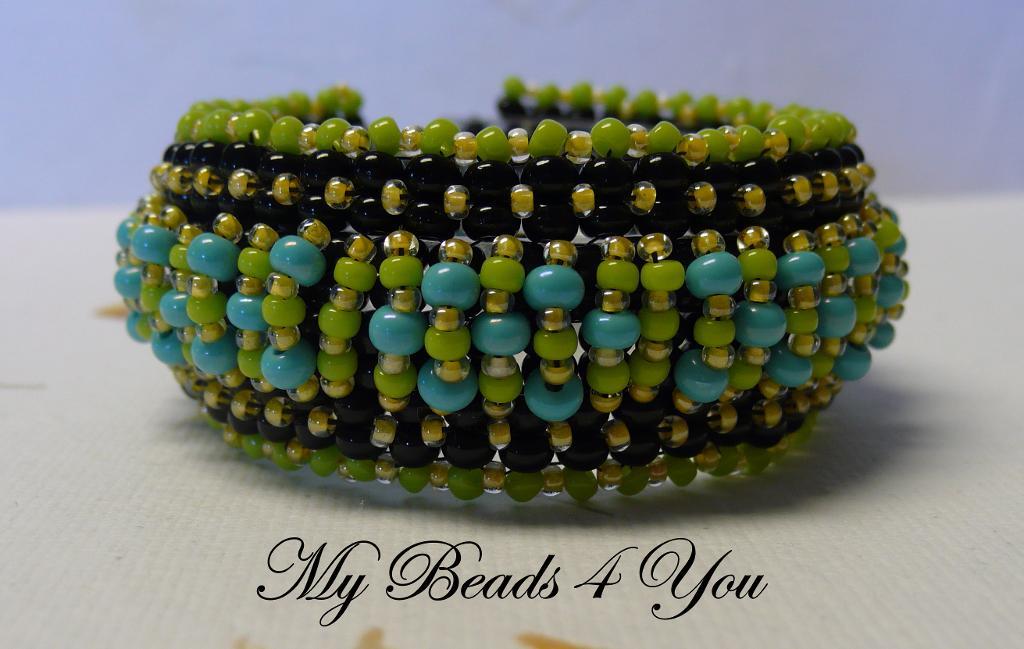 Photo via My Beads 4 U
6. Montana Ridge Beaded Cuff
This is a fantastic way to use up those random beads that are leftover from other projects. I love the color palette in the sample above, but you could also use several shades of the same color for a cool ombré effect.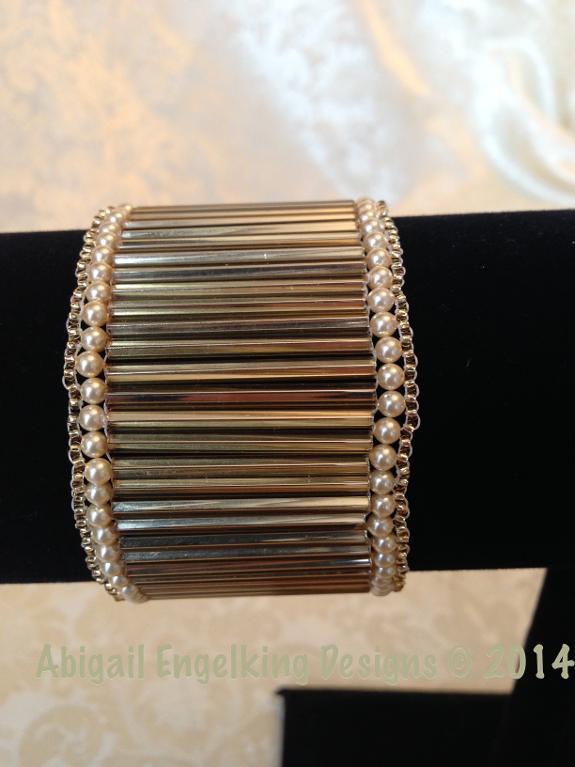 Photo via Abigail's Bead Design
7. Golden Cuff Beaded Bracelet
Make this cuff as it is, or trade out the pearls for beads you already have. You can even shorten the height of the bracelet by trading the long bugle beads for shorter ones. Even a beginner can complete this versatile design.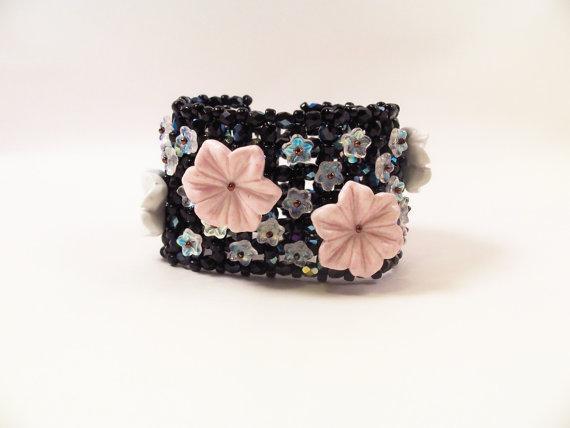 Photo via ZaneyMay
8. Moon Flower Cuff Bracelet
A right angle weave — and the perfect embellishment — are used to create this bracelet. The instructions come with diagrams and illustrations to make the bracelet longer or shorter so you can get the perfect fit.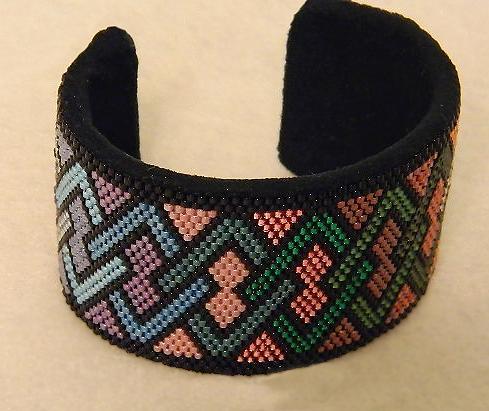 Photo via NiaRoo
9. Celtic Knot Cuff Tutorial
Looking for a beadwork pattern that's a bit more challenging? This Celtic knot uses 19 different colors of beads. You'll need to know how to do an odd-count peyote stitch before you begin.
Make one-of-a-kind beaded cuffs!
Watch beaded beauties become a breeze with expert instruction & online video lessons you can always revisit. Enroll Now »