Uh oh. You've already started mixing ingredients for your latest culinary project, only to realize you're out of baking powder. This is the exact moment when you should make DIY baking powder so that you can continue working on your recipe without an unnecessary trip to the store.
Photos via CakeSpy unless otherwise noted
By combining two simple ingredients, baking soda and cream of tartar, you can make your own baking powder at home in a matter of minutes. Not only will you impress your friends with your baking prowess, but you'll be able to bake treats that lack the sometimes metallic aftertaste that commercial baking powder can impart. 
This is definitely a baking hack worth bookmarking!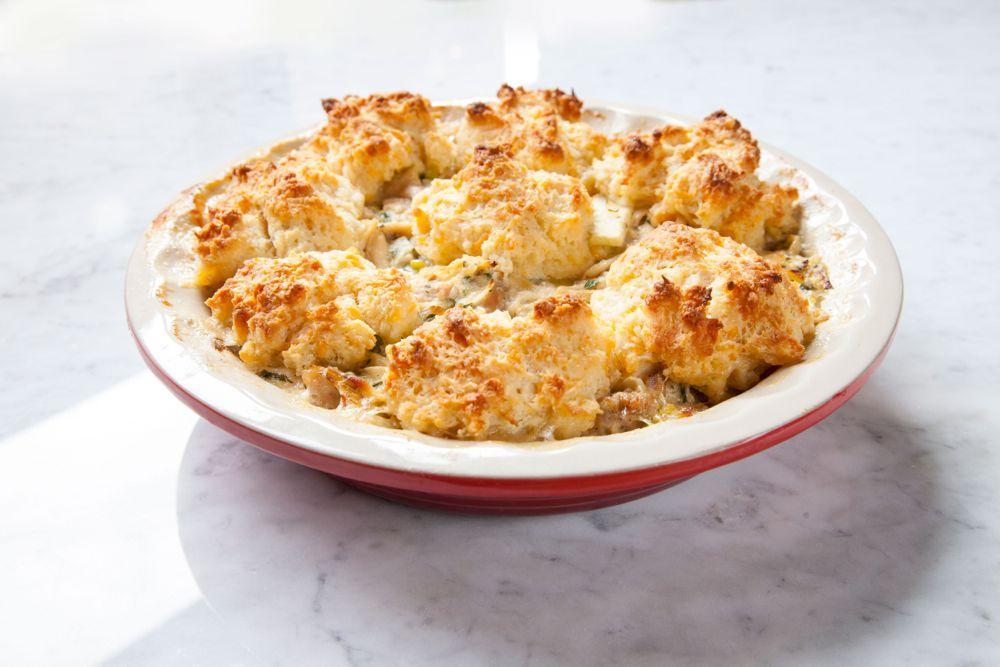 Biscuit crust with chicken pot pie via Craftsy instructor Pam Anderson
What does baking powder do?
To understand how this recipe works, it's helpful to understand what baking powder is and what it does. Baking powder is actually a derivative of baking soda.
Baking soda is activated when combined with acidic ingredient; baking powder, on the other hand, starts with baking soda, which is pre-mixed with an acidic ingredient so that the activation occurs when moisture is added to the mix. 
That's not the only reaction that occurs most of the time, though. Most of the baking powder that you buy at the store is what is called "double-acting" baking powder. This type of baking powder actually contains two types of acid, so that there are two periods of activation. The first activation occurs when the baking powder is exposed to moisture — for instance, when you combine wet and dry ingredients in your recipe. The second reaction occurs when the mixture is exposed to heat. This allows for a loftier rise in baked goods. 
For more info, see our post on the difference between baking powder and baking soda!
How DIY baking powder is different from store-bought 
Homemade baking powder is single-acting, which means that unlike the double-acting version you're probably used to buying at the store, this version will only have one period of activation: when it is combined with moisture. This doesn't have to mean that your baked goods won't attain a good rise, especially if baking powder is used alongside another leavener. But it does mean that you shouldn't dither after the wet and dry ingredients have been combined. Keep working and get that batter or dough in the oven soon after combined for the best results.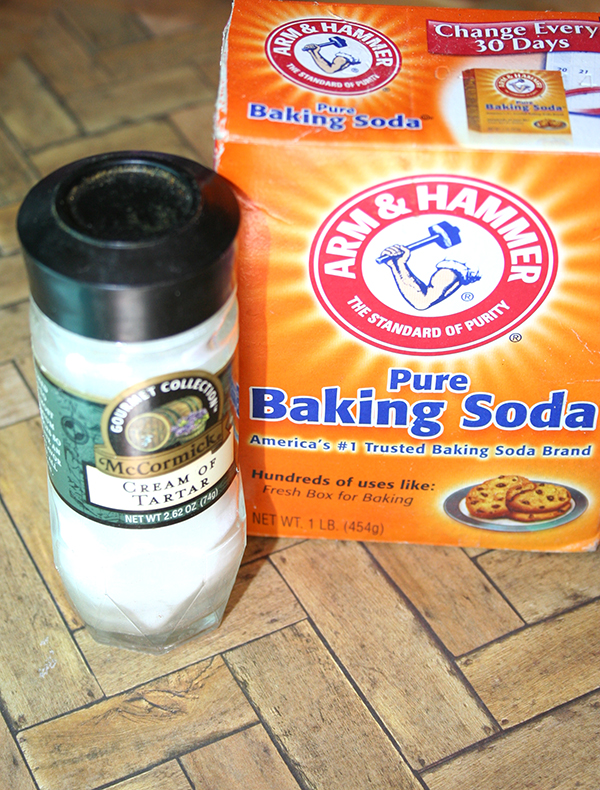 Why make your own baking powder?
Store-bought baking powder can impart a slightly metallic flavor on baked goods. This is because most commercial baking powder contains aluminum sulfate to provide part two of the "double acting" aspect of baking powder. The metallic flavor can be especially noticeable in subtly flavored baked goods. The flavor of baked goods made with a DIY baking powder is a bit more gentle, and will not have the metallic aftertaste. 
Many people are wary of consuming aluminum or its by-products; making your own baking powder is also a good way to avoid this sort of consumption.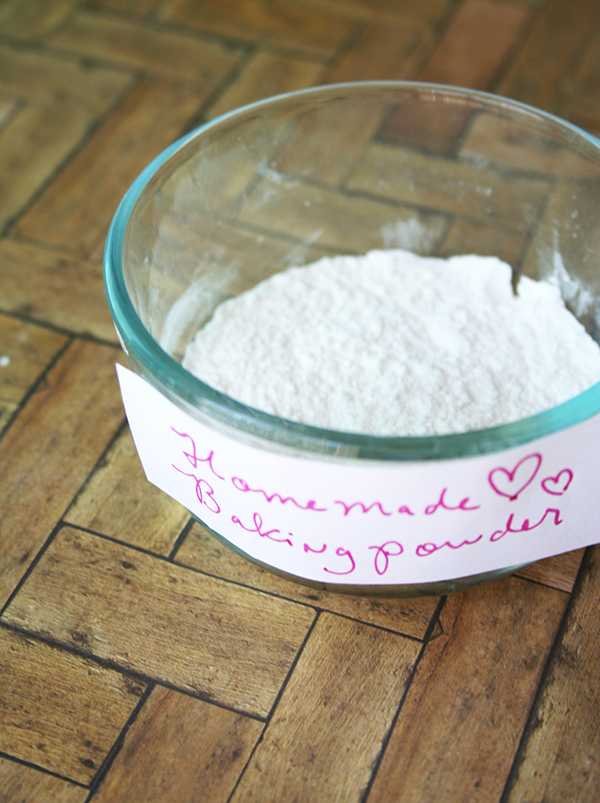 How to make baking powder 
You'll need:
2 tablespoons cream of tartar
1 tablespoon baking soda
Step 1:
Combine the cream of tartar and baking soda in a sifter. Sift together three separate times to ensure full and thorough mixing. See those nubbly bits below? You want to sift so they become smooth.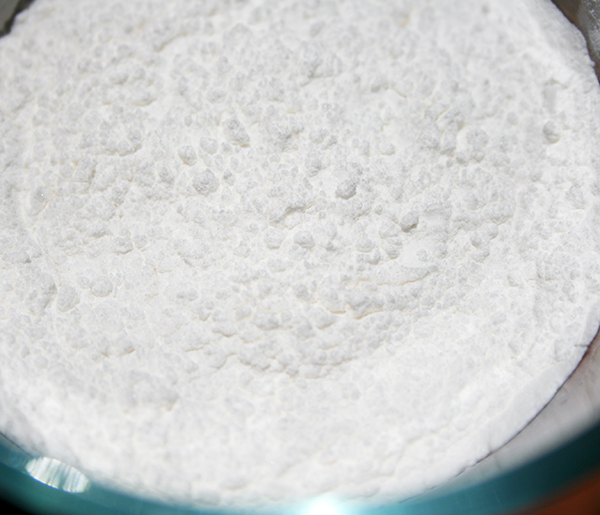 Step 2:
Store your homemade baking powder in a clean, airtight container, away from direct sunlight, at cool room temperature, for up to 4 weeks.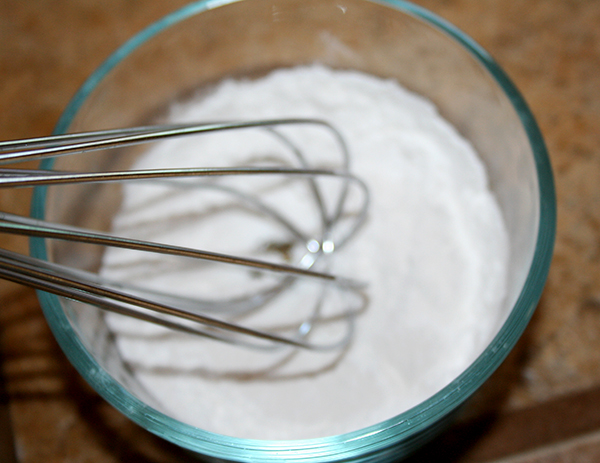 Recipe notes:
Use this DIY baking powder in the same quantities called for in your recipe.
Be sure to use fresh ingredients to make this recipe. The shelf life on DIY baking powder is not as long as the store-bought kind, so using the freshest ingredients can help ensure its potency.
Remember, this baking powder is not double-acting, so once you add it to a batter or dough, be sure to proceed with the next steps quickly. 
This DIY baking powder can tend to clump, especially in humid climates. Be sure to break it up with a fork or sift it before using. 
Have you ever made DIY baking powder?