Apple pie is great comfort food, but it's not the only way to enjoy apples for dessert. Baked apples are roasted whole and stuffed with a cinnamon-spiced filling to capture some of the flavors that you might expect to find in an apple pie, in a much lighter format!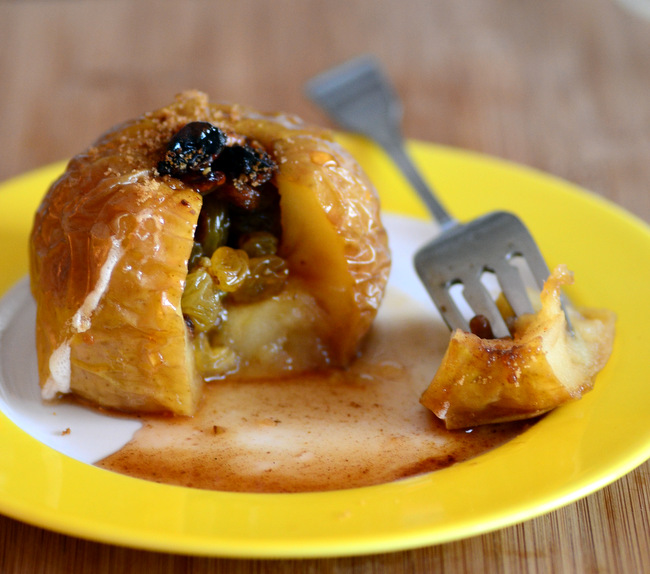 Baked apples are easy to make — the prep should only take you a few minutes. You'll need one apple per person. Fortunately, the baking time remains the same regardless of the number of apples you make, so you can cook one just for yourself or a whole tray for a crowd.
How to make baked apples at home
Choosing the best apples
I recommend medium or large apples for baking, simply because you can fit more stuffing inside. Any crisp baking apple will do, from Granny Smiths to Fujis. The only apples I don't recommend are very soft apples that become mealy when baked, such as Gala and Golden Delicious.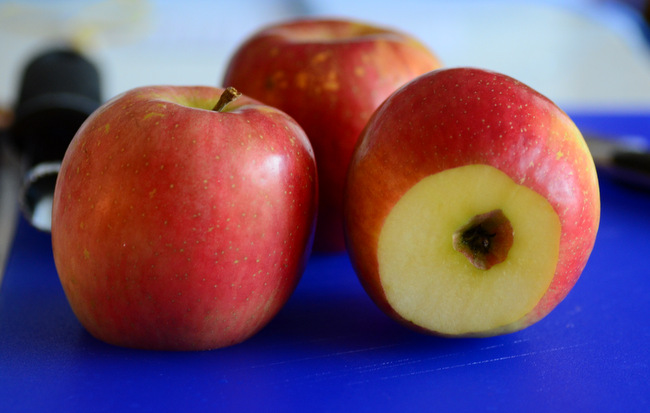 Stand your apples up on your cutting board to see if they stand up straight, with their stems pointed up towards the ceiling. If the apples don't stand up "straight," slice a thin piece of the bottom to put them into correct alignment.
Once your apples are standing up, use a melon baller to remove most of the core, forming a cavity inside of the apple. An apple corer can be used too, but I find a melon baller is much easier to scoop with. Leave the base of the apple intact so that the filling doesn't fall through your fruit.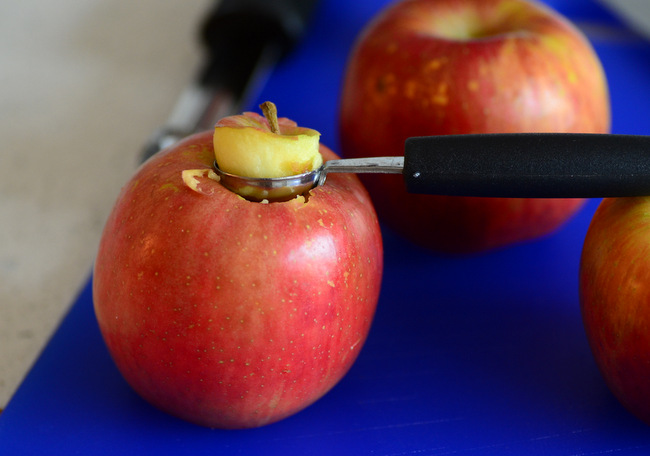 The filling for baked apples
The reason you need the apples to stand upright is so that the hollow cavity is straight enough to contain the filling. I used a simple filling made with brown sugar, spices, raisins and toasted pecans. The brown sugar and spices evoke the sweetness of an apple pie filling, while the raisins and nuts add texture and additional flavor.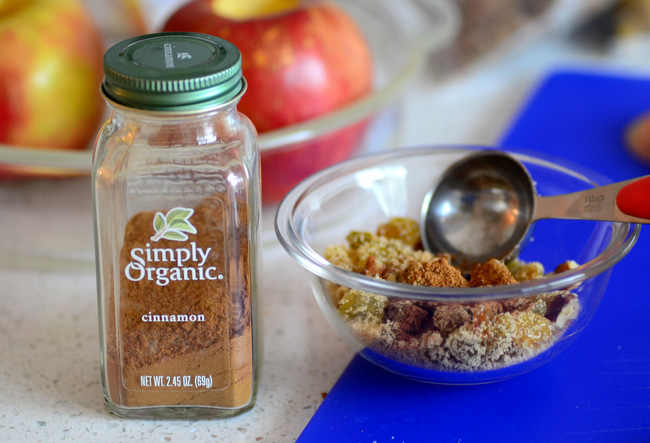 You can get creative with your fillings, too. Try dried fruits in place of raisins, add granola for crunch, and swap in sweeteners such as honey, molasses and maple syrup in place of the brown sugar.
Serving your baked apples
I serve baked apples for both brunch and dessert. They're delicious as-is, and I typically serve mine without any accompaniments.
If you do want to dress up your baked apples, however, feel free to dollop on some vanilla yogurt or vanilla ice cream to each plate. No matter how you plan to enjoy them, the apples should be served shortly after they come out of the oven, while they are still hot.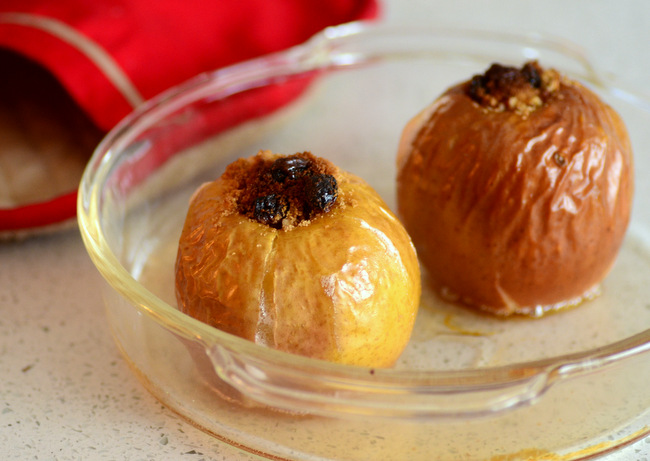 Easy baked apples recipe:
Makes 4 apples
Ingredients:
4 large apples
¼ cup golden raisins

¼

cup chopped, toasted pecans
2 tablespoons brown sugar
½ teaspoon ground cinnamon
A pinch of salt
Step 1:
Preheat the oven to 375 F. Take out a glass or ceramic baking dish.
Set apples on a cutting board, stem-side up. If necessary, cut a narrow slice off the base of each apple to help the stand stem-side up. Use a melon baller to remove the stem and core of the apples, creating a cavity that reaches about three-quarters of the way through the apple. Do not cut all the way through the base of the apple.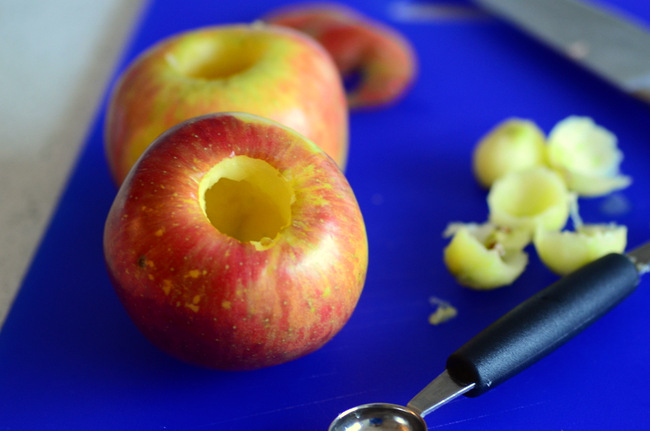 Step 2:
In a medium bowl, stir together raisins, pecans, brown sugar, cinnamon, and salt. Divide the mixture evenly into the prepared apples
Step 3:
Place the apples into the baking dish. Bake for 40-45 minutes, or until apples are very tender when pierced with the tip of a knife. Allow apples to cool slightly before serving.