Angel food cake is the lightest, fluffiest cake that you can possibly imagine — hence its heavenly name. Lots of beaten egg whites give the cake its airy texture, towering height and bright white interior. While the cake looks impressive, learning how to make angel food cake is easy. And because it is so versatile, it is well worth adding this recipe to your repertoire!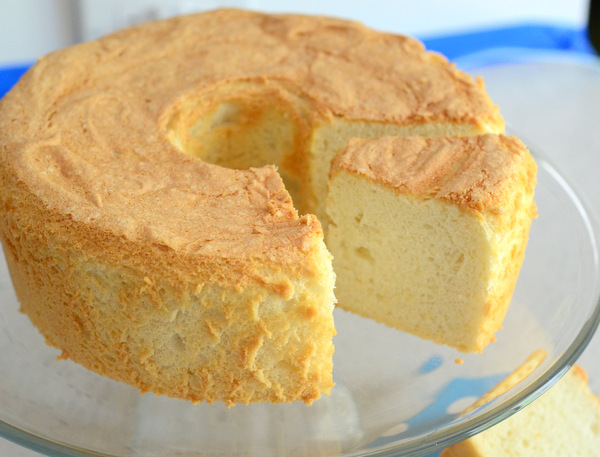 All about how to make angel food cake
Angel food cakes are foam cakes, which means that they get their structure and rise from an egg white foam, or meringue. Chiffon cakes are also foam cakes, but they also include egg yolks and vegetable oil, while angel food cakes are entirely fat free.
Angel food cakes require a lot of egg whites — a whole dozen of them, in fact. The egg whites are combined with sugar to make a stiff meringue, which is the base of the cake.
Before you start whipping, bring the egg whites to room temperature — that'll ensure you get the most volume out of them. You're going to have lots of leftover egg yolks and they can be set aside for another baking project.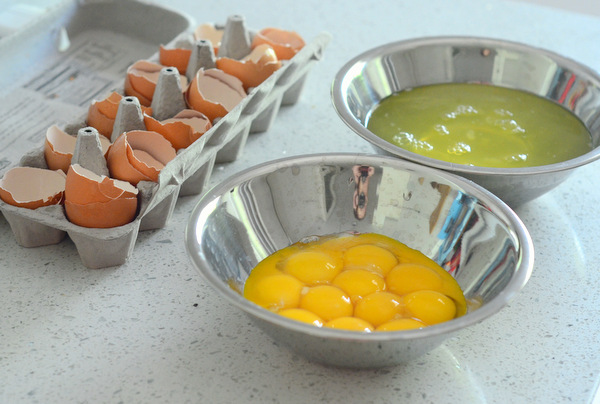 While most of the rise of the cake comes from the egg whites, it still needs some flour for the right texture. I used cake flour in this recipe and sifted it before measuring it. It is extremely important to sift the flour before using it, because cake flour clumps very easily and you don't want any floury lumps in your angel food cake. Sifting the flour before measuring it is a traditional to prevent putting too much flour into your cake and accidentally weighing it down.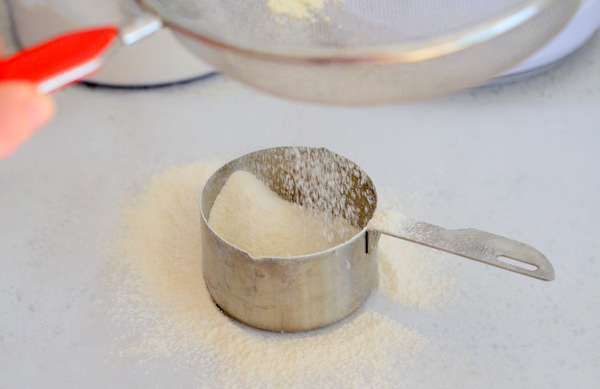 You can get the same effect by weighing out your flour (I've noted the weight in the recipe below), but I stick with tradition and actually sift the cake flour straight into my measuring cup before using it. I always sift over a piece of parchment paper so I can funnel the excess back into its container. The flour, along with some salt, is sifted a second time before it is folded into the egg whites. 
Preparing the pan
You will need a 12″ tube pan to make your angel food cake. This type of pan has a removable bottom that makes it easy to get your cake out once it has cooled. It also has "feet" on the top that will hold the pan off of your counter while cooling — and it does need to be cooled upside down.
Unlike in most other cake recipes, the pan should not be greased before you add in your cake batter. The ungreased pan allows the cake to "climb" the sides and give you a better rise than a greased pan would, and you want your angel food cake to stand tall after baking!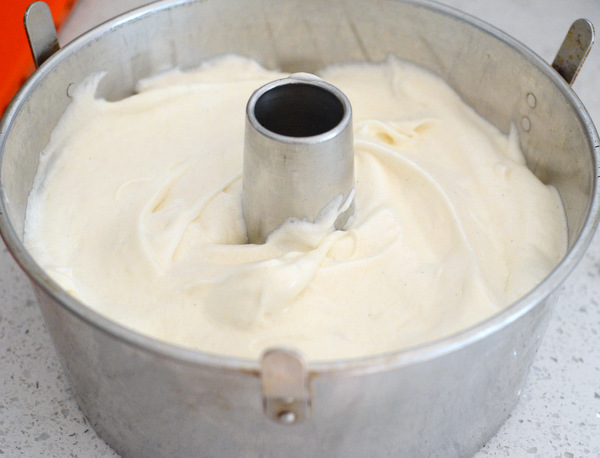 How to serve angel food cake
My favorite way to eat angel food cake is in generous slices, plain, with a cup of coffee. It may seem boring, but the combination of sweet vanilla cake and hot coffee is a winner in my book.
That said, there are many ways that you can enjoy angel food cake. It makes an outstanding variation on strawberry shortcake when paired with whipped cream and strawberries, but it works just as well with any other berry you might have on hand.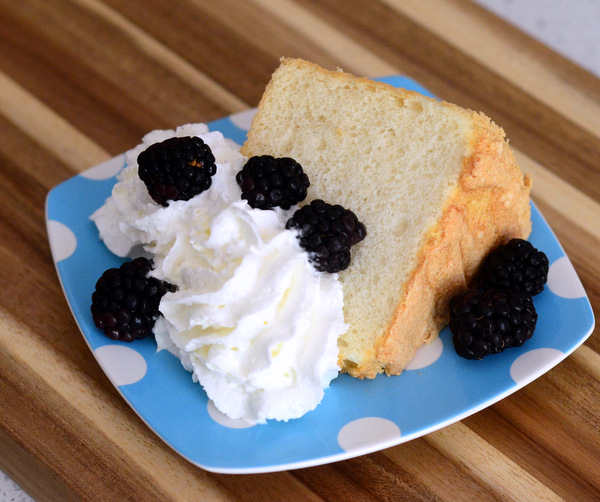 Angel food cake is also excellent in trifles and can be used in place of ladyfingers in a tiramisu recipe, if you cut the cake into narrow slices. And if you're a breakfast person, consider saving a few slices to turn into Angel Food Cake French Toast, one of my new favorite brunch dishes.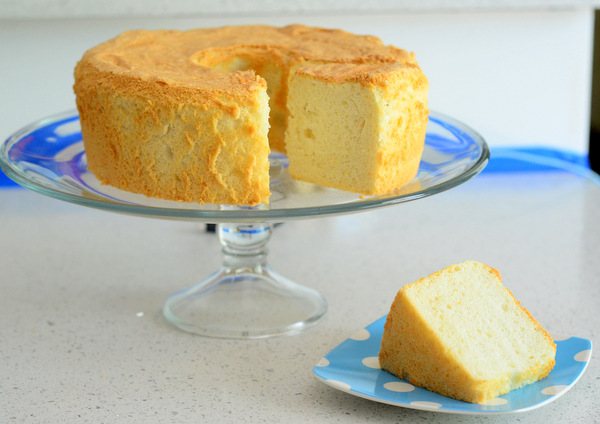 Classic angel food cake
Makes 1 cake; serves 12
Ingredients
12 large egg whites, room temperature
1 1/2 cups sugar, divided
1 cup sifted cake flour (3.5 oz.)
1/4 teaspoon salt
2 teaspoon vanilla extract
1/4 teaspoon almond extract
Step 1:
Preheat oven to 325 F. In a medium bowl, sift together 3/4 cup of sugar, cake flour and salt. Set aside.
Step 2:
In a large bowl, beat egg whites until foamy. Gradually stream in remaining 3/4 cup sugar while continuing to beat the egg whites. Beat at high speed until egg whites each stiff peaks. Beat in vanilla extract and almond extract.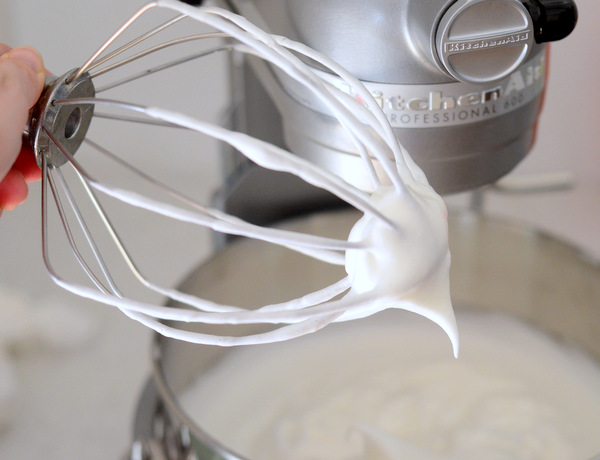 Step 3:
Sift the flour mixture over the egg whites in two or three additions, folding in the dry ingredients until the batter is uniform and no streaks of flour remain.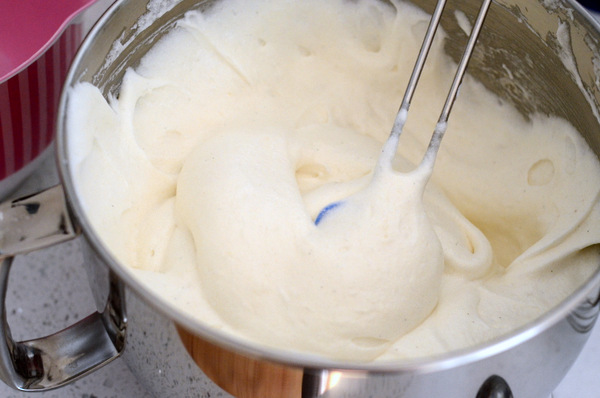 Step 4:
Pour the batter into a 12-inch tube pan, ungreased. Tap the pan firmly on the counter to remove any large bubbles.
Step 5:
Bake for 55-60 minutes, until cake is golden brown and set. When you take the cake out of the oven, immediately invert it onto the counter (if your pan has feet) or onto a bottle (if your pan does not have feet) and allow cake to cool completely.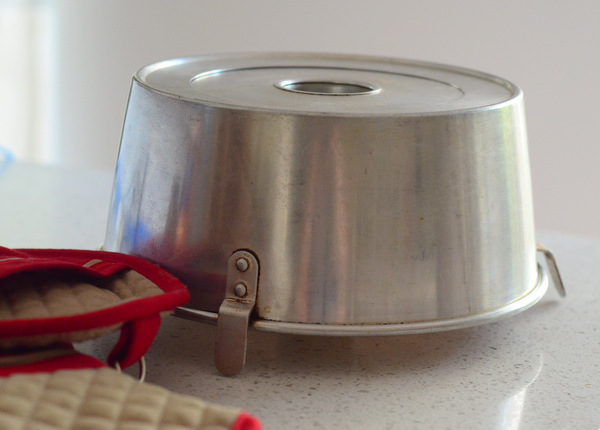 To remove the cake from the pan, slide a long, thin knife around the outer edge of the cake, then invert it onto a cutting board or cooling rack. Run a knife between the bottom of the cake and the bottom of the pan, then reinvert onto a serving platter.