Any quilter knows that an ironing board gets used in quilting almost as much as her sewing machine does! So why settle for a ho-hum ironing board?
Discover the best ways to spice up your ironing board, to the point that you no longer mind pressing fabrics or shirts!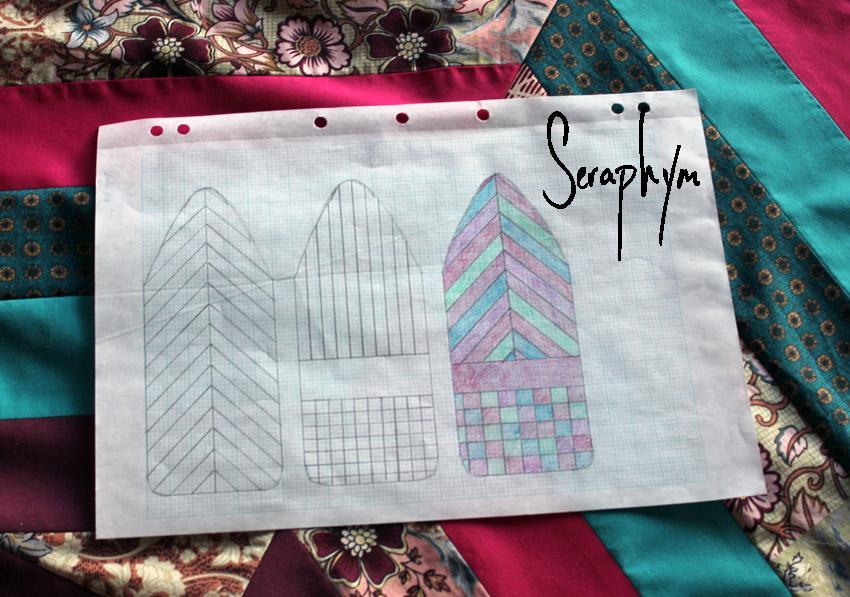 FREE Quilted Ironing Board Cover pattern via Bluprint member Seraphym HM
1. Spray paint
The easiest way to give yourself an impressive ironing board is to grab some spray paint and a coordinating fabric. Spray paint you ask? Absolutely! Most ironing board bases are metal, and are easily spruced up with a coat of spray paint in a fun color.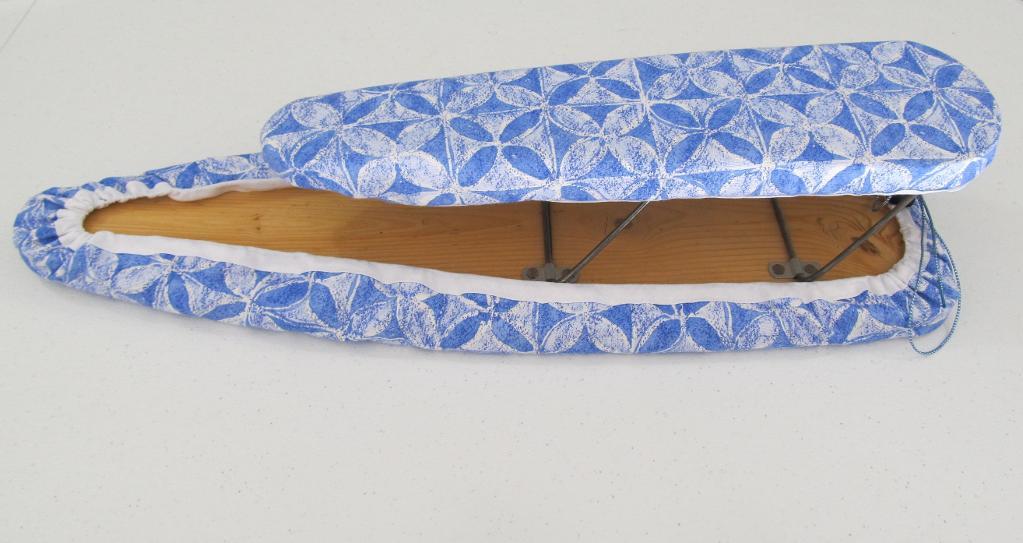 FREE Ironing Board Cover pattern via Bluprint member Patchouli Moon
2. Fabric cover
Next, create a brand new cover that looks fresh and is easy to care for. If you're anything like us, your cover gets dirty (no matter how much you try to keep the fusible only on your fabric). Choose a favorite fabric (100% cotton only!) and create a custom cover for your board.
If you need to completely revamp your cover, be sure to look for Insul-Bright, a product from the Warm Company. Insul-Bright is a needle-punched insulating material. You can use it for potholders, oven mitts, casserole covers and (ta-dah!) ironing board covers. Best of all, Insul-Bright can be machine washed and dried, so it is very easy to care for.
If you're in the market for a larger sized ironing board, make sure to check out Big Boards. These boards are 22″ by 59" and have been created to fit over a standard ironing board frame. The boards come with a pad and cover, both of which are removable for easy washing. Because the Big Board works with your existing frame, you'll be able to adjust it to your preferred height. This large size ironing solution is great for pressing bigger pieces of yardage and quilt tops.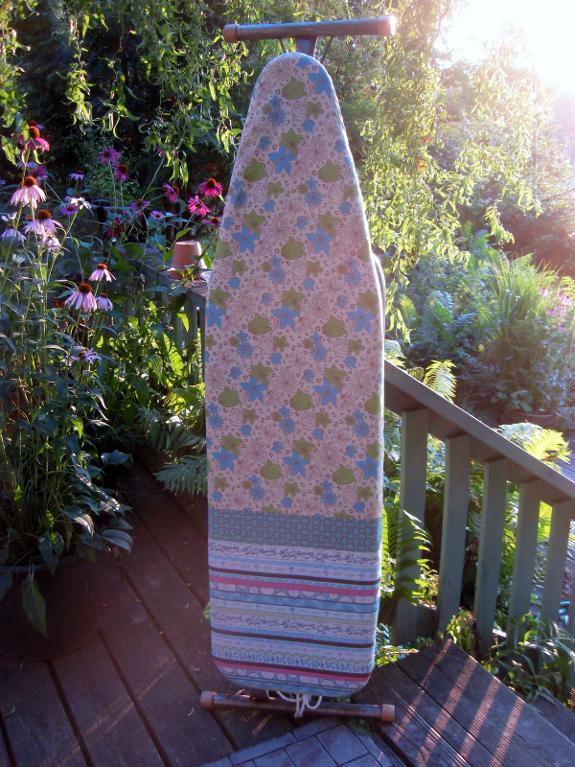 Ironing Board Cover made by Bluprint member Elzbieta
3. Keep it clean
Once you've created the perfect ironing station, make sure to keep it clean and fresh! One way to do this is by using an Appliqué Presser Sheet. This is a 13″ by 17" flexible sheet of high-temperature woven glass that has a non-stick coating. You might be familiar with Sil-Pat sheets for baking — the Appliqué Presser Sheet is the same idea. Use it to protect your board from fusible products. Additionally, the presser sheet can be used as a base for building layered appliqué pieces, to heat-set permanent pen markings, and for craft projects that involve glue, paint, wax, etc.
Traditional spray starch can get too hot and discolor your newly refreshed ironing board cover. Look in your local quilt store for Best Press, which touts itself as the clear starch alternative. This ironing spray comes in four different scents (as well as unscented), and does not use an aerosol nozzle. With Best Press there is no flaking, clogging or white residue. Plus, not only does it take the wrinkles out but it helps to resist them as well!
A basic ironing station is a must in any sewing room, but there is no reason for it to be boring. Take a weekend to freshen up your ironing board and you'll love coming into your sewing room to keep creating impressive projects!
How have you improved your ironing board station?