Have you ever looked at really detailed quilt and tried to figure out how to make it? What if we told you that complex-looking quilt pattern really wasn't that difficult to make? Today, we hope you'll walk away learning how to make an easy quilt that goes beyond basic patchwork squares! By using some techniques like fusible machine appliqué, chain piecing and quilting with pre-cuts, you'll be able to make a beautiful quilt no matter your experience level.
Here are five top tips for how to make an easy quilt!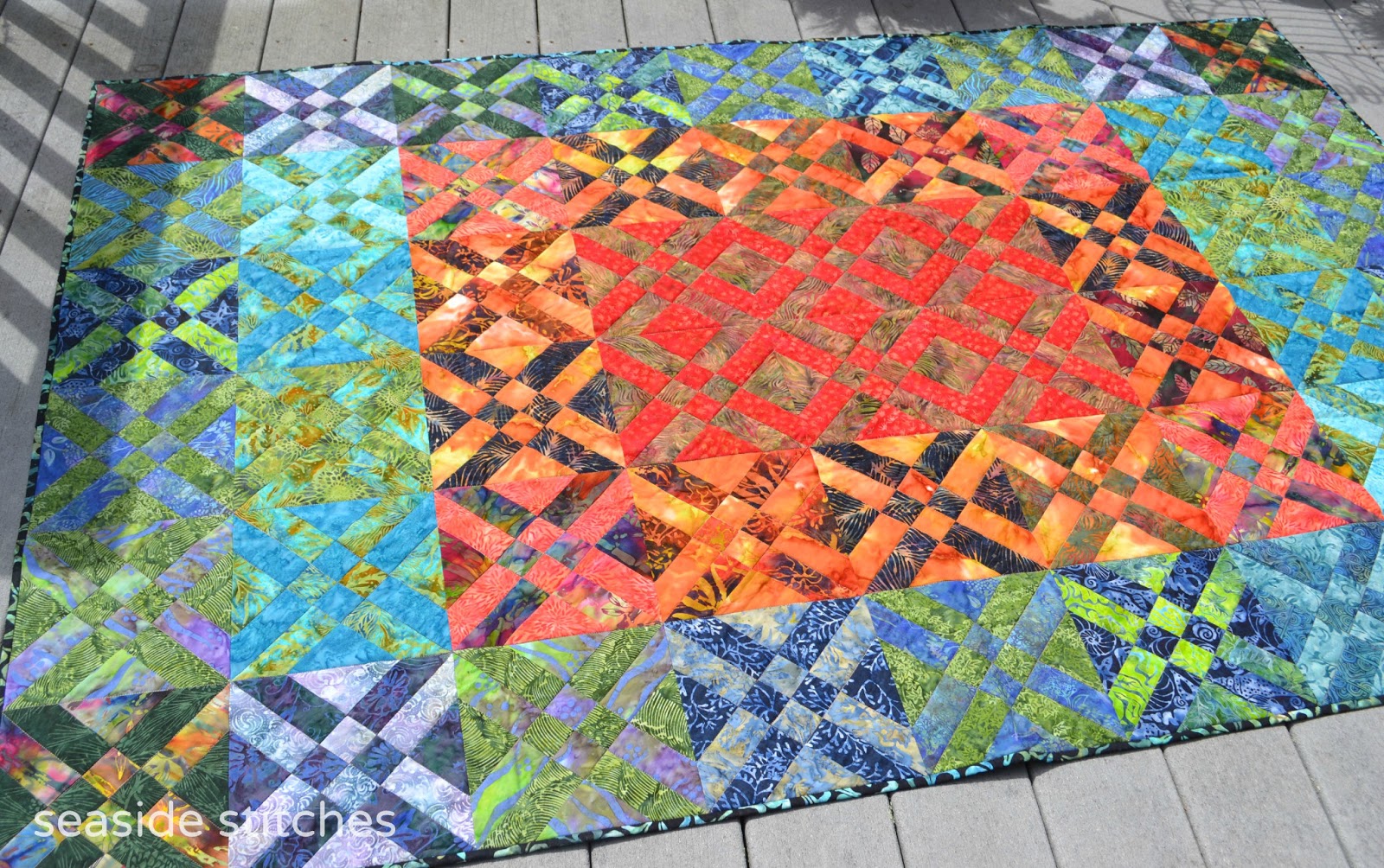 Photo via Seaside Stitches
1. Try the stack-and-stitch method
Tina made this quilt using the arrowhead block quilt while enrolled in Anita Grossman Solomon's Traditional Blocks Made Simple online Craftsy class. Stitched up in beautiful batiks, this quilt is pieced from two-tone blocks that can be assembled with a technique called "stack and stitch", which Anita details in her e-book Rotary Cutting Revolution, which is included free when you enroll in her class.
 Via Craftsy member Codman Square Creations
2. Don't cut your fabric
Now, hear us out on this one. Have you ever stumbled upon a really beautiful layer cake that's just too special to cut up? Ricky put together this quilt to show off her 10-inch pre-cut squares and framed them each in a simple yet striking border of stripes and squares. Her pattern is beginner-friendly, and yet a non-quilter would still look at the sashing and be stumped on how you did it.
Shop layer cakes »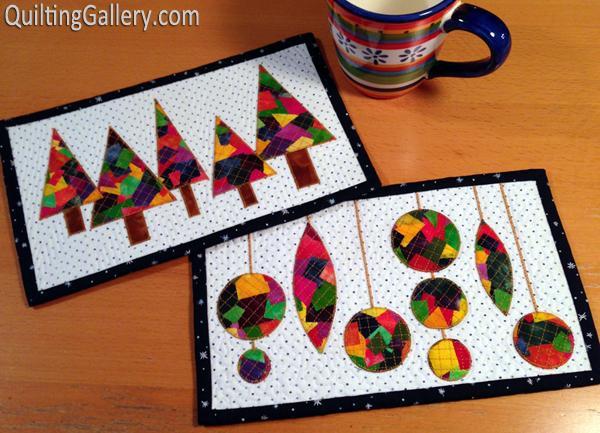 Via Craftsy member Mishka's Playground
3. Fuse together scraps
Fusible web provides a great way to make your own textile from scrap fabric. And it's easier than it appears! This simple and cute holiday mug rug design will help you use those scraps for good, no matter how small they are. Once you've made your "new" scrappy fabric, just follow the instructions to cut and appliqué shapes onto background fabric for a stained-glass look.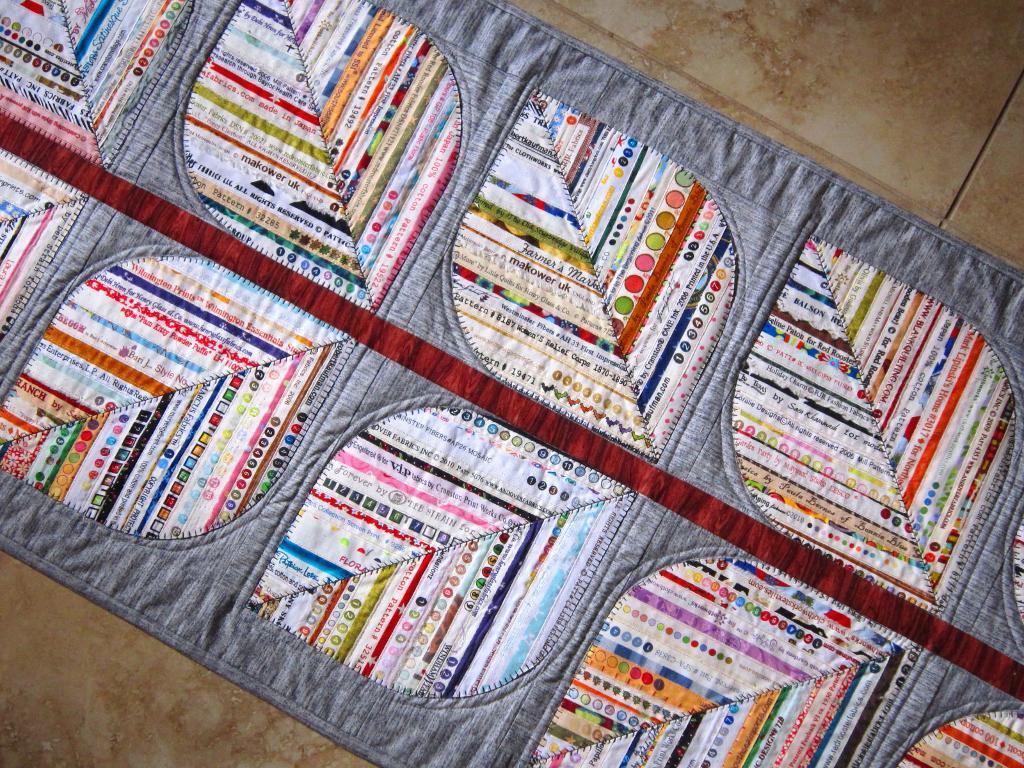 Via Craftsy member Quilts by Elena
4. Save those selvages
If you like using up fabric scraps, why not save your selvages for a really impressive quilt pattern that's also easy to make? Selvages aren't that hard to work with, and the bits and details on the fabric add a lot of visual interest for your time. The blanket stitch detail around the edges of each leaf helps the appliqué to really pop, and it may even make people think you stitched it by hand!
 Via Craftsy member Amelie Scott Designs
5. Repeat one block
This chain-style quilt creates an interesting look of a mirror image. Would you believe that the designer only used one style of block to make the whole quilt? As a bonus, this easy quilt pattern uses pre-cut strips, so you'll save time cutting and piecing, especially if you choose to chain piece your blocks. This pattern comes with a bonus multipurpose zipper pouch design to use those extra scraps.