The heat of summer requires some serious hydration, but sometimes I want more than a simple cup of water. During hot spells, I take a cue from the Latin world and keep my fridge stocked with agua frescas.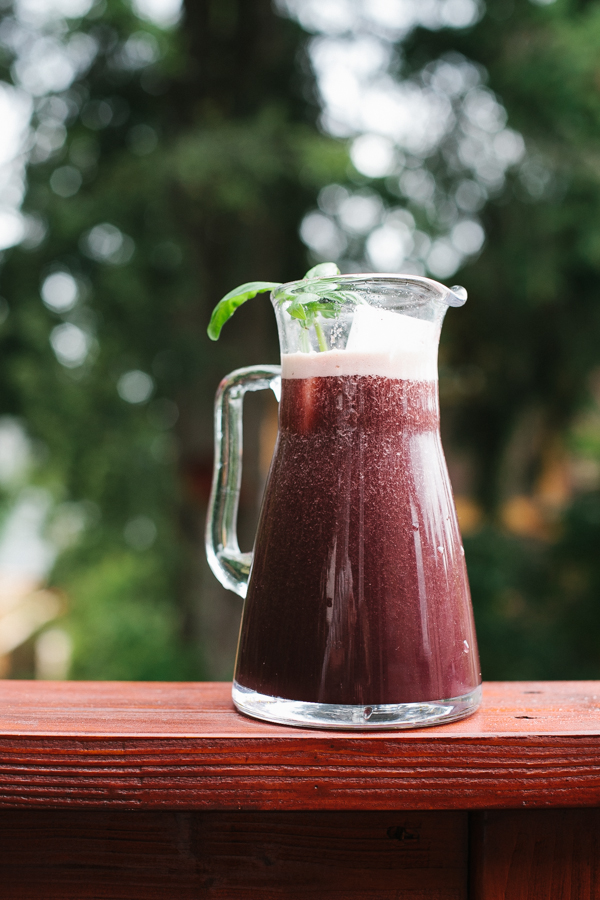 Agua fresca literally means cool water. It is a light, slightly sweet, non-alcoholic drink that is often served by street vendors throughout Central America, Mexico and the Caribbean. 
Typically they are made from a combination of fruit, cereals, flowers or seeds that are blended with water and then strained. 
Fruit is often the main ingredient in an Agua Fresca. Common flavors include:
Cantaloupe 
Guava
Apple
Mango
Melon
Papaya
Passion Fruit
Watermelon
Create the Spicy Salsas and Delicious Tacos You Crave!
Finally, enjoy all the benefits of an in-person cooking class without the hassle of travel or scheduling when you join the online class Mexican Street Food today.Enroll Now »
Often the fruit is flavored with a bit of citrus; either lemon or lime and sweetened with sugar, honey or agave. 
When it comes to agua frescas, almost anything goes. In my recipe, I sweetened with a bit of sugar and blueberries as I had just picked nearly 10 pounds the day before. I added cucumber because I find it to be very cooling and I love the soft vegetable flavor it provides. I balanced the sweetness with lemon and reached for a few basil leaves to add a bit more interest.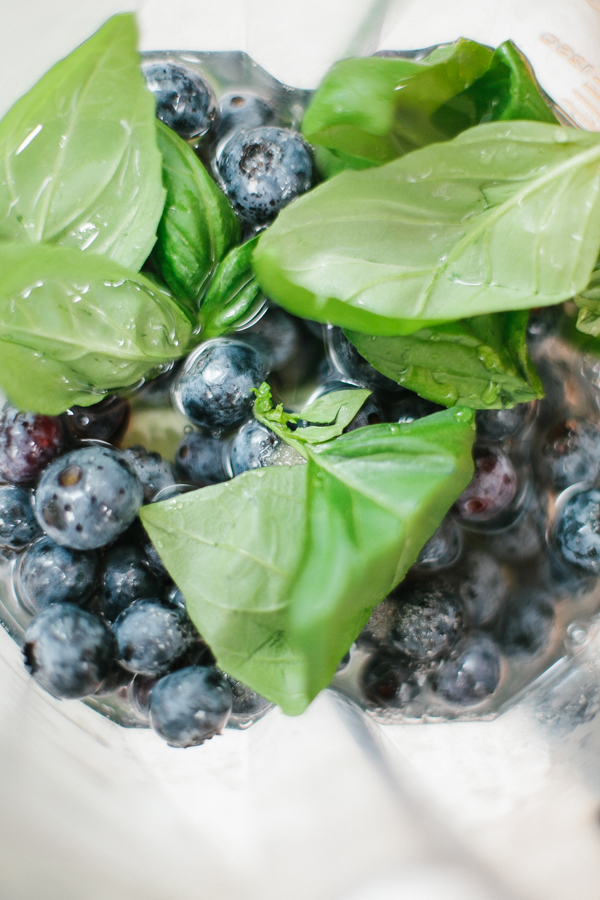 Having a pitcher of this stunning purple-hued beverage in the fridge makes hydrating fun rather than a chore. It helps to keep the kids hydrated as well as they are always up for drinking any sort of "juice" rather than water. And I can feel good about giving them a glass of this because it's mostly sweetened with fruit and loaded with lots of vitamins.
If you too are struggling with the heat of summer, try cooling down with agua frescas!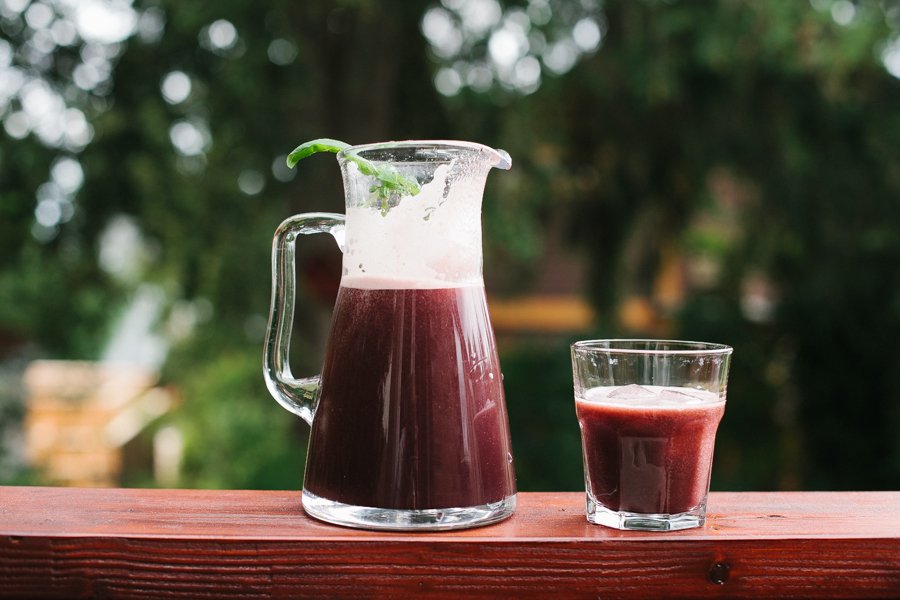 Cucumber Blueberry & Basil Agua Fresca Recipe
1 large cucumber (about 1 pound) cut into 1-inch pieces
1 cup blueberries
¼ cup sugar (or honey)
¼ cup fresh lemon juice
5 large basil leaves
1½ cups water
pinch salt
Step 1:
Combine the cucumber, blueberries, sugar, lemon juice, basil, water and salt in a large blender and blend until completely smooth. 
Step 2:
Set a fine mesh strainer over a larger pitcher or container and strain the juice pressing down on the pulp to extract as much of the liquid as possible. 
Step 3:
Taste and adjust the sweetness or tartness to your liking. Add ice and enjoy with tacos!
Agua frescas will keep in the fridge for about three days.
Create the Spicy Salsas and Delicious Tacos You Crave!
Finally, enjoy all the benefits of an in-person cooking class without the hassle of travel or scheduling when you join the online class Mexican Street Food today.Enroll Now »