I'm seriously digging zipper bracelets right now. It's hard to ignore them; I even saw a cool zipper bracelet in the window of an upscale jewelry store.
There are dozens of intricate zipper bracelet tutorials out there, from single zippers with the edges snipped off to zippers that are twisted and braided into beautiful designs.
I wanted to keep this zipper bracelet tutorial as simple as possible, so if you can glue and attach clasps, you can make this bracelet. Yay for simple projects!
How to make a zipper bracelet
What you'll need:
Tape measure
Two zippers, color of your choice
Scissors
Fabric glue
Paintbrush (optional)
Four 20mm metal ribbon clasps, with two clasps* and four jump rings (see note below)
Chain-nose pliers
*Note about clasps: I'm using four metal ribbon clasps here simply because my local bead store didn't carry a clasp long enough to fit over two zippers. One clasp on each side is ideal, of course, but if you are like me and can't find a large clasp then smaller ones will work in a pinch!
Step 1:
Measure the circumference of your wrist to determine the length of the bracelet.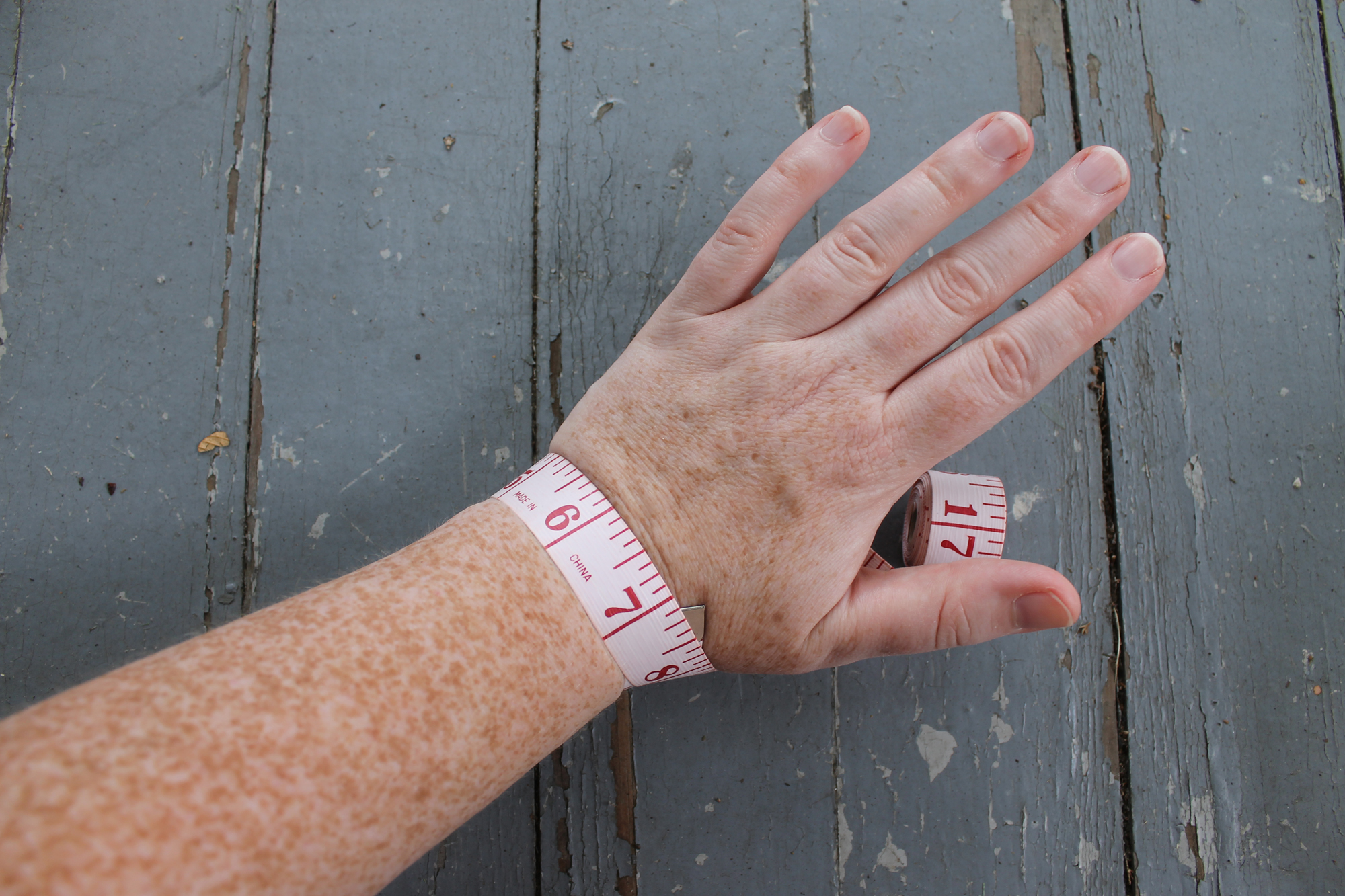 Step 2:
Cut the zippers to the desired length. Keep in mind that this bracelet looks best when it fits snugly around your wrist and that the metal ribbon clasps added later will give you approximately 1/2 inch of extra space.
Step 3:
Decide the order of the colors by stacking them until you're happy with the results. You can use more than one zipper here if you'd like. Just be sure you have a ribbon clasp that is long enough to fasten around all the zippers.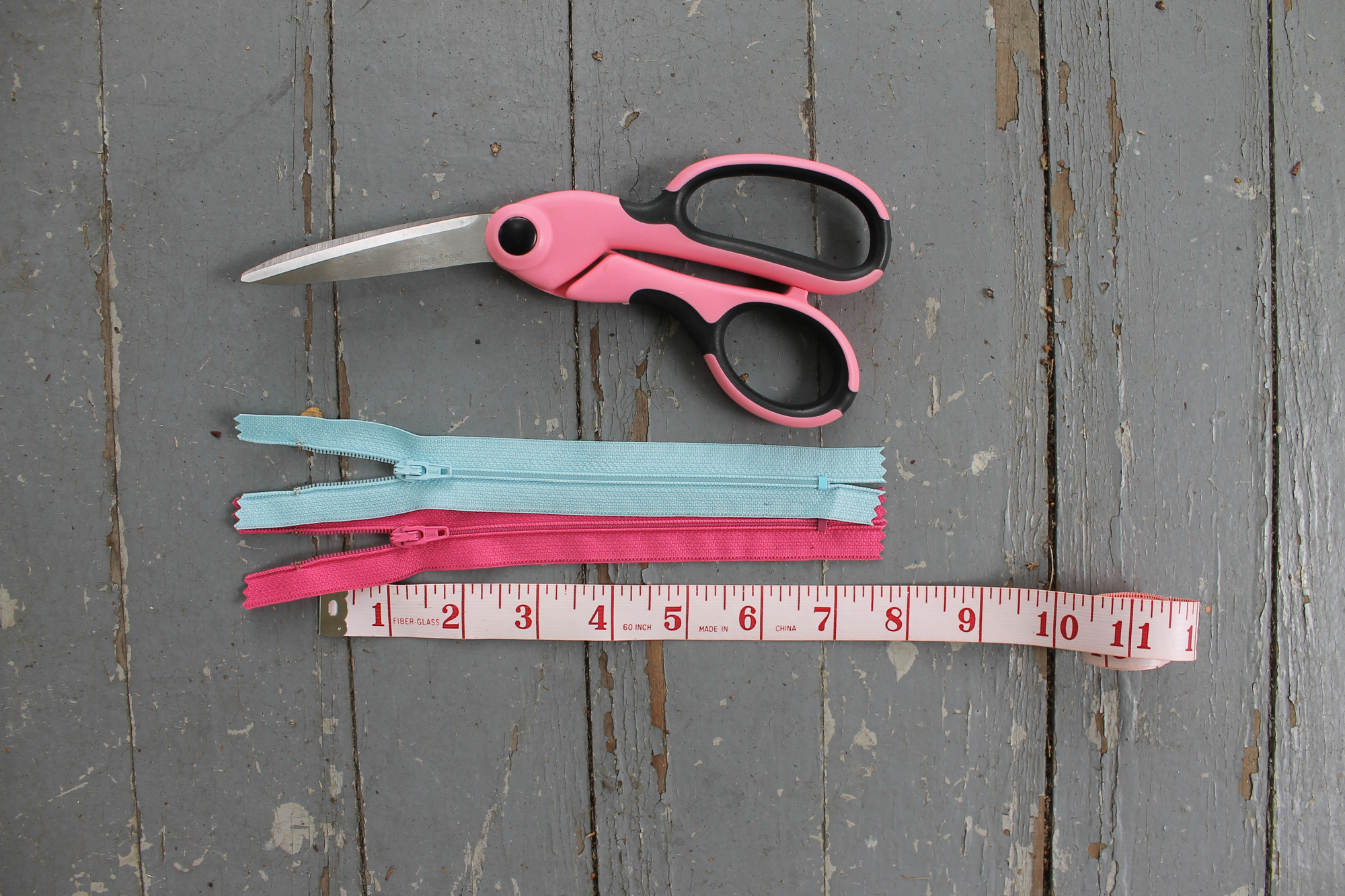 Step 4:
Lay the bottom-most zipper flat, then apply a thin layer of glue to the bottom, just below the zipper. I used a paintbrush to apply a more even coat of glue, but this is totally optional.
As an alternative, you may also sew the zippers together by hand or using a sewing machine.
Step 5:
Place the next zipper on top of the layer of glue, positioning it evenly. I positioned my second zipper just below the teeth of the first zipper.
If you're using more than two zippers, repeat Steps 4-5 until you have used all your zippers.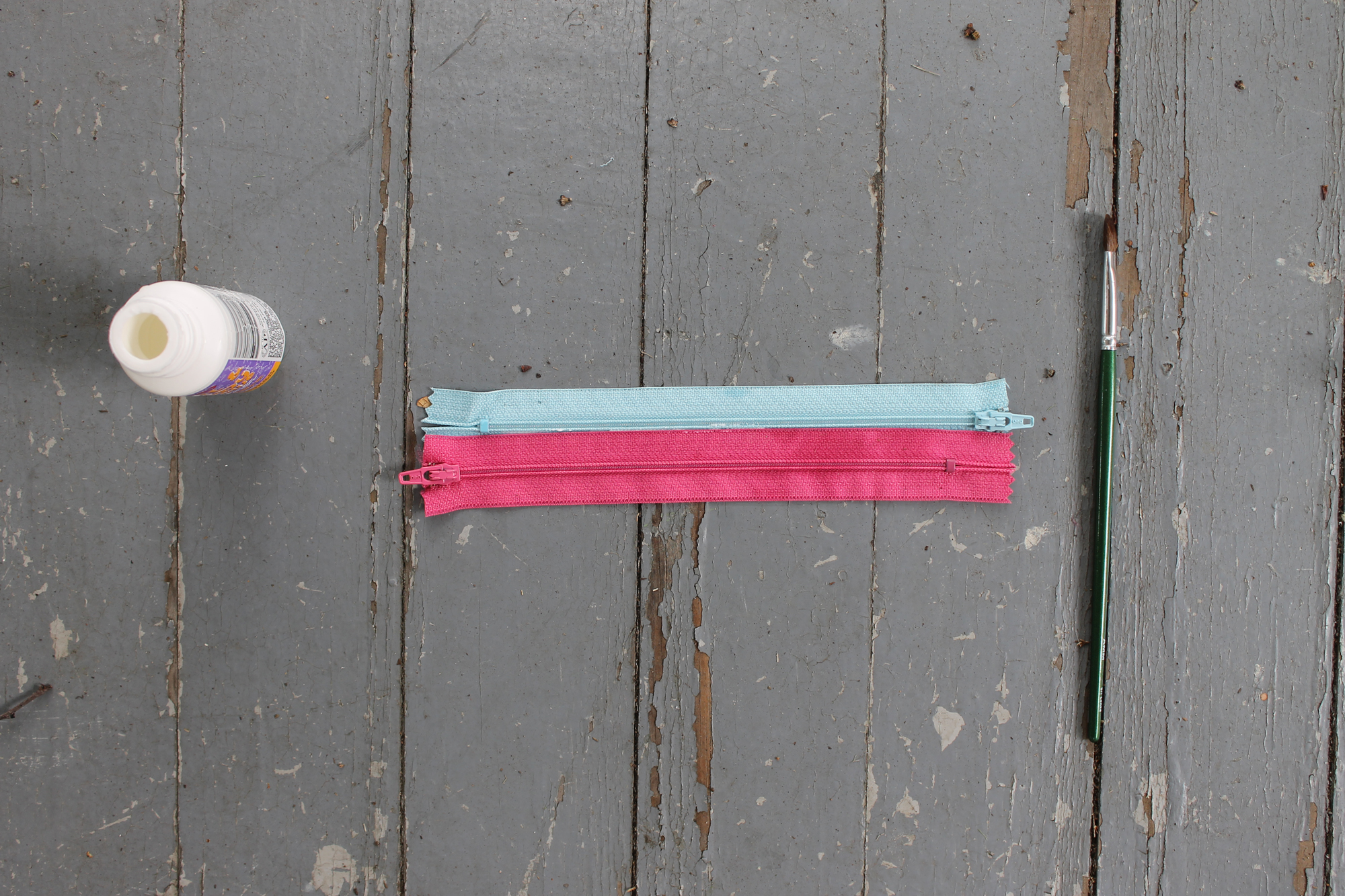 Step 6:
Now we'll add the clasps. Place the ribbon clasp over the edge of the zipper, then squeeze the chain-nose pliers over it to clamp it down. Be sure the ribbon clasp is secure before you move on.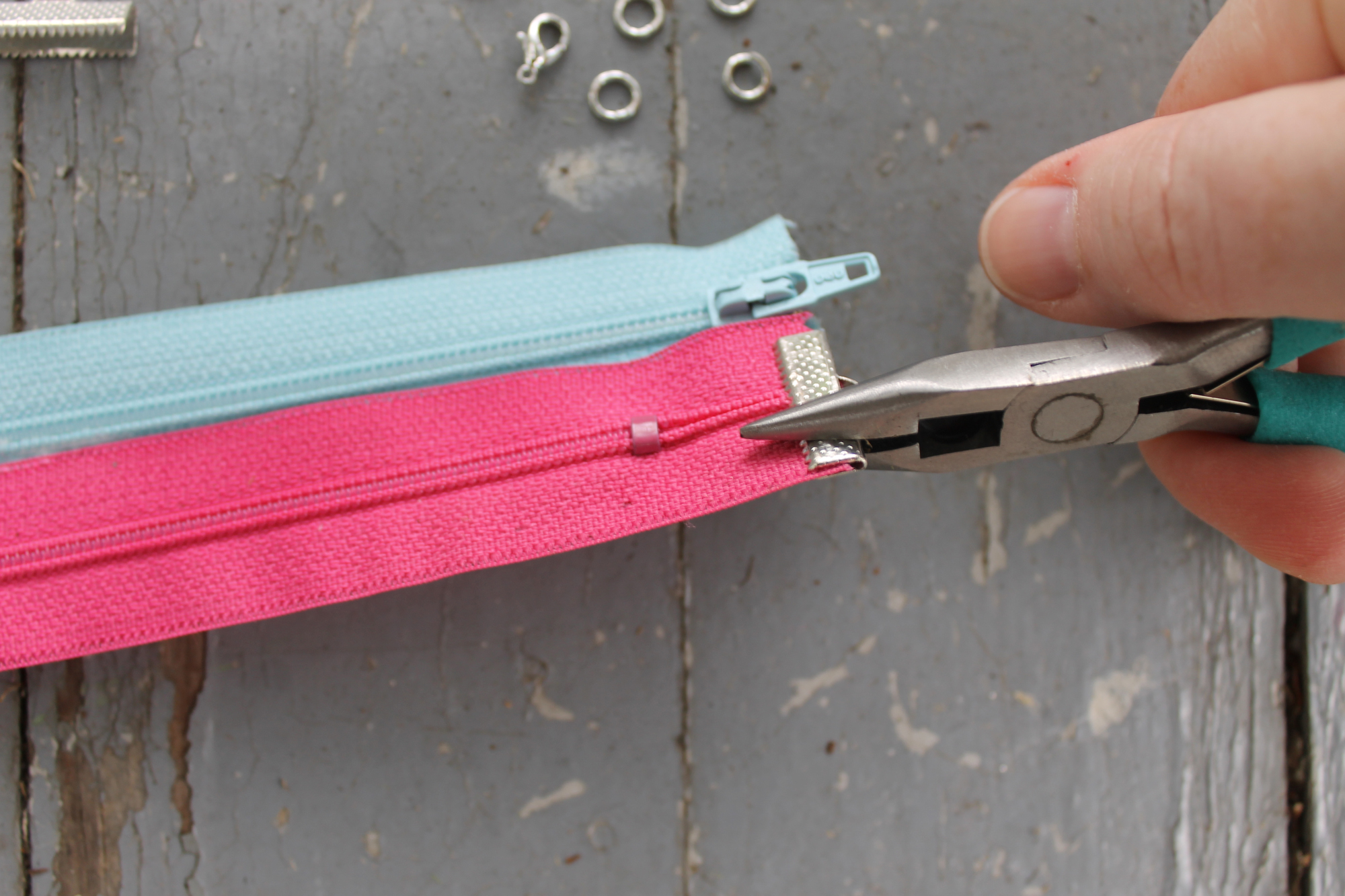 Step 7:
Add another ribbon clasp next to the first one. Continue around the bracelet until you've added four clasps.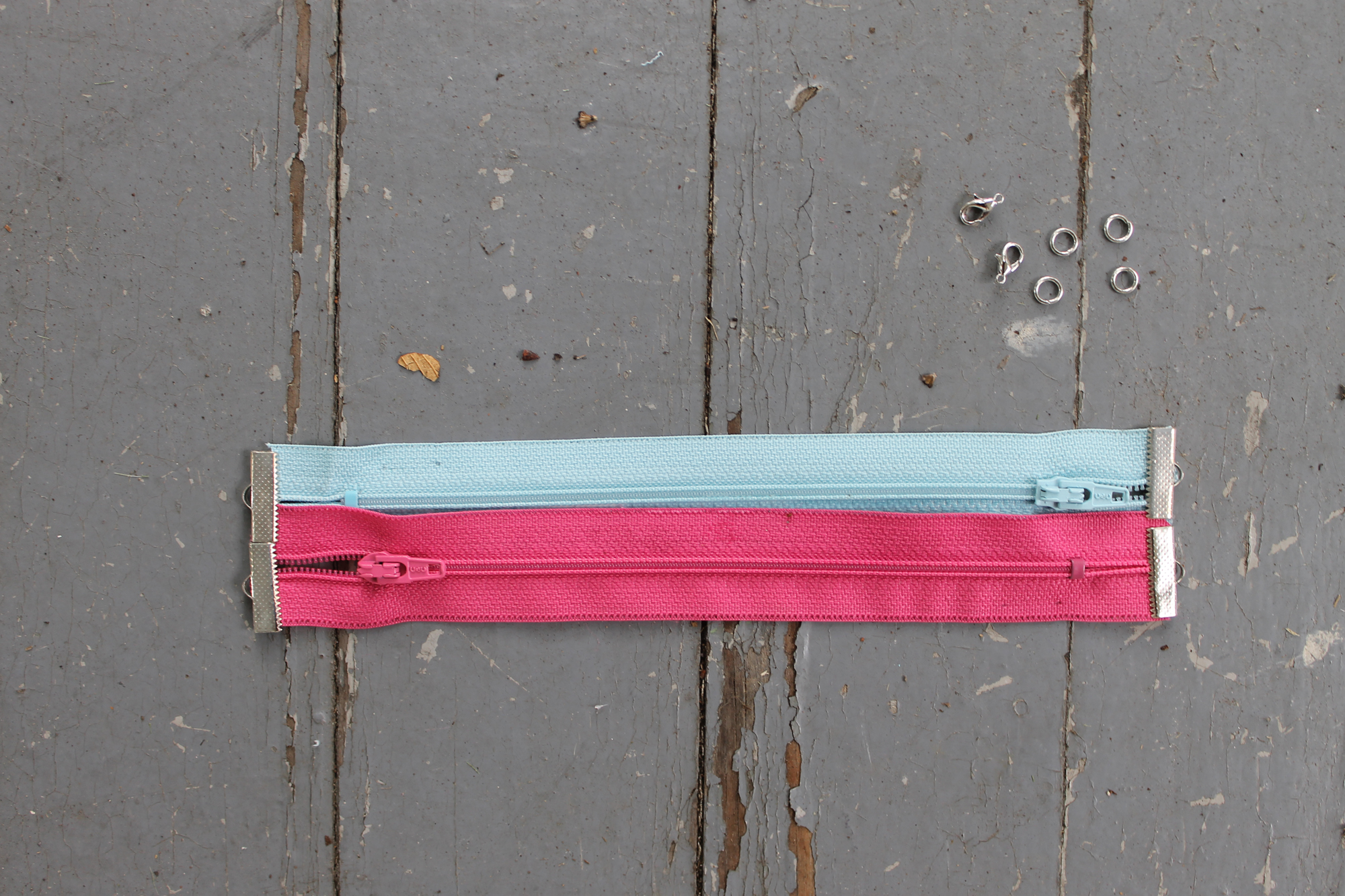 Step 8:
Open all four jump rings by pulling one end away from you and the other end toward you. Remember that you should not pull jump ring ends apart into a u-shape, otherwise you could weaken or even break the ring.
Step 9:
Insert one of the clasps onto an open jump ring, then loop that jump ring into one of the ribbon ends. Repeat this for the other ribbon end on the same side of the bracelet.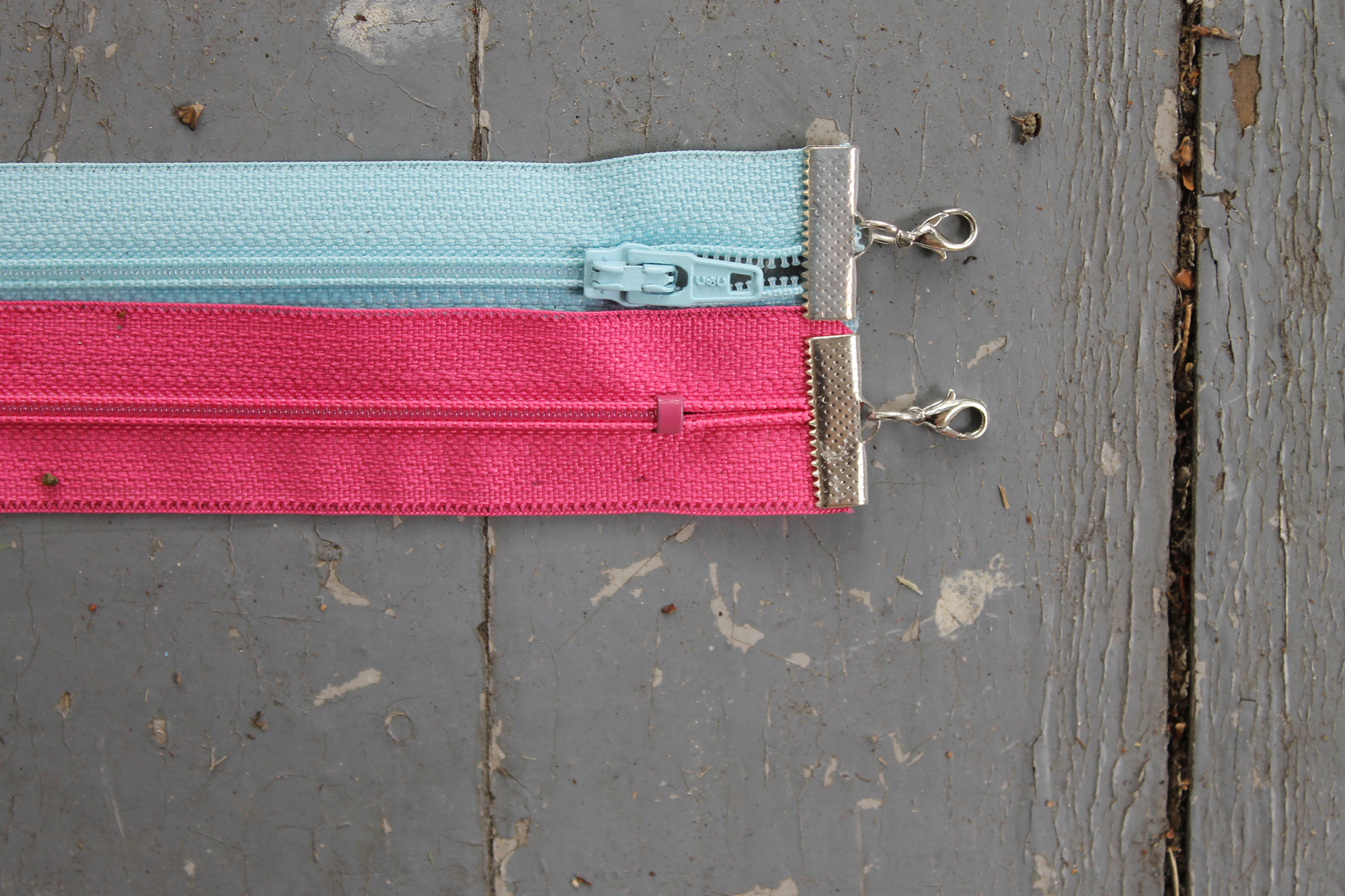 Step 10:
Attach the two remaining jump rings to the opposite end of the bracelet.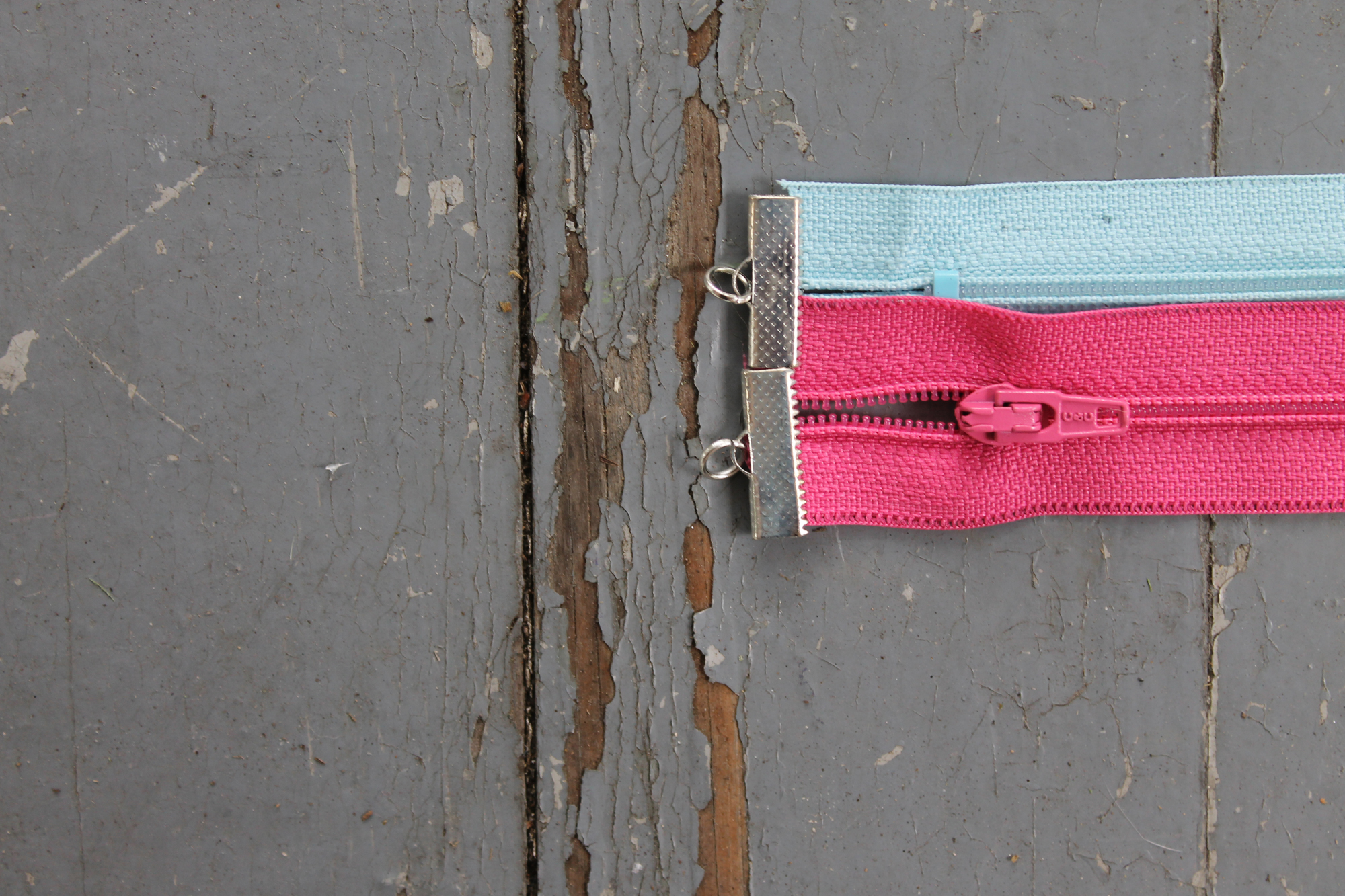 All finished!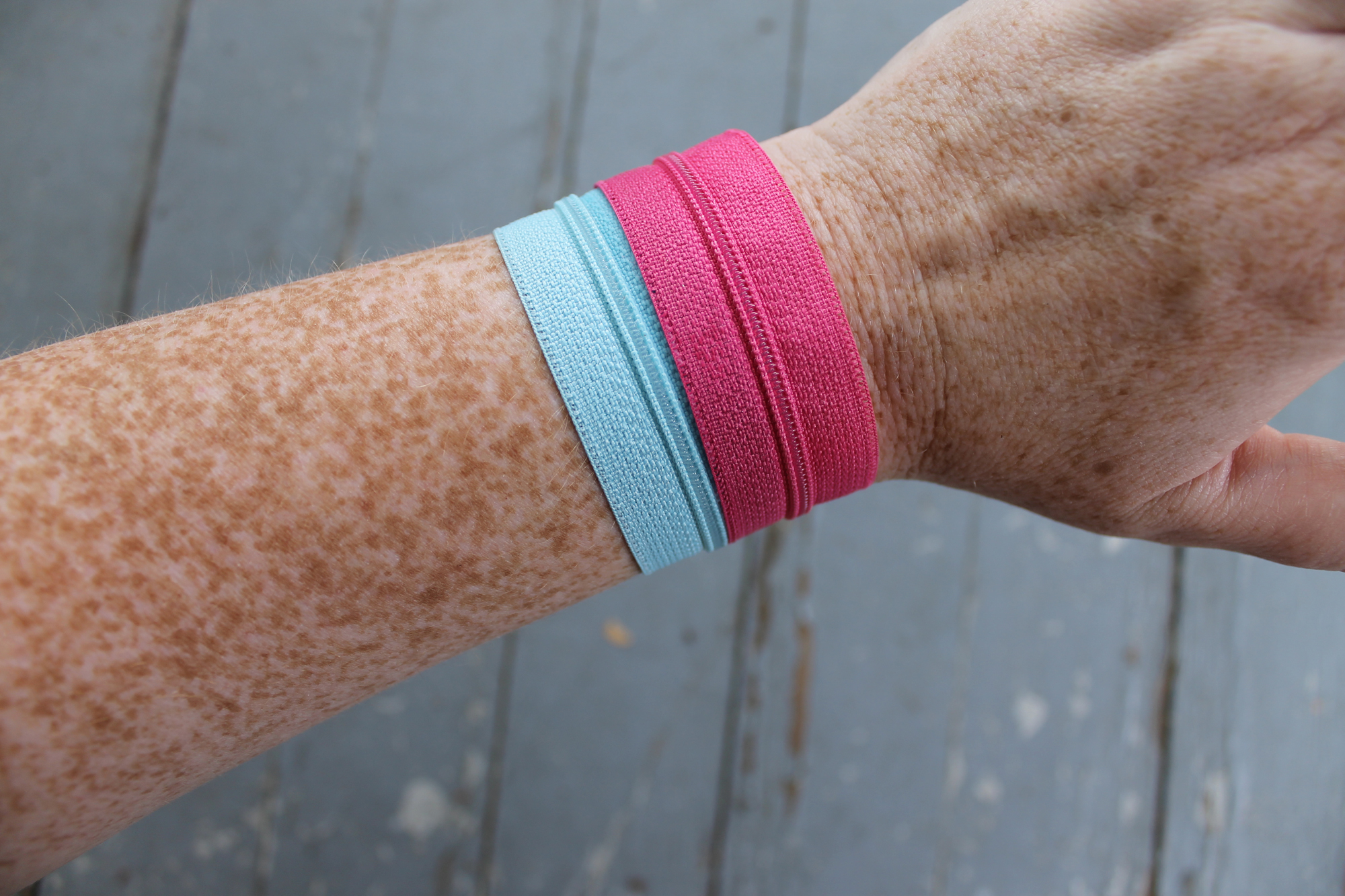 You can wear the bracelet zipped, unzipped or partially unzipped.