Don't let your small fabric scraps go to waste — use them to make these quick and easy facecloths! This 10-minute project makes a great baby shower gift, a lovely finishing touch to a DIY spa basket or the perfect addition to your own bathroom.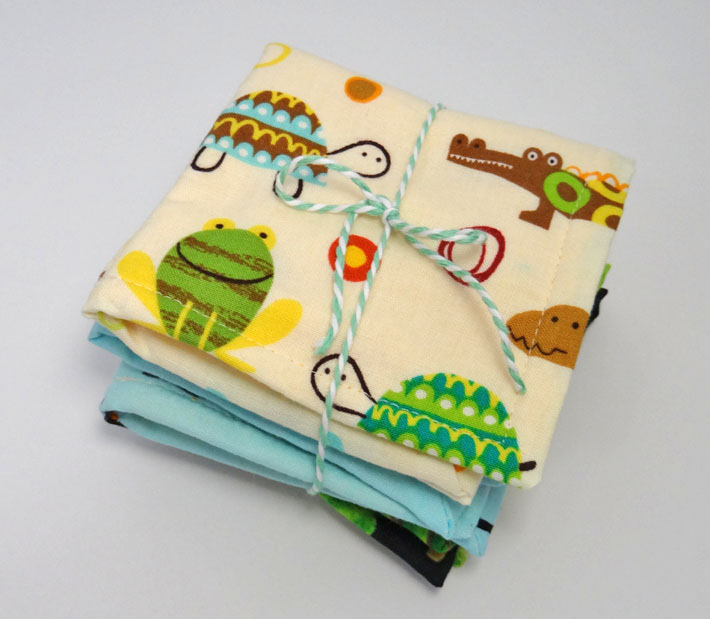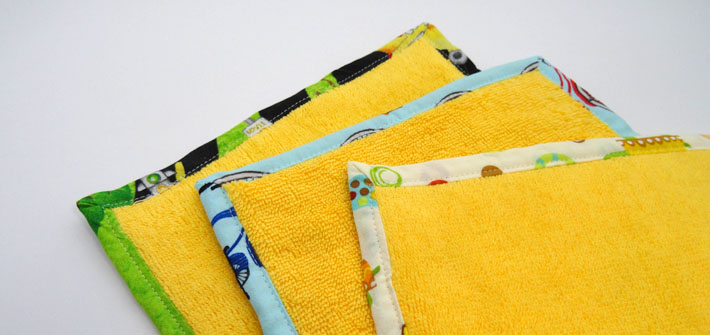 Get the look of a binding-bound mitered corner facecloth with a quarter of the work, while using up your scrap stash. This project uses 10″ – 14″ squares of quilting cotton or flannel, plus a towel from your linen closet or local big box store.
Once I had sewn a few of these and understood the construction, I was able to make one without pinning, and I stitched a facecloth in only 7 minutes — it can be done! 
How to make a washcloth in 10 minutes
Materials
One 8″ – 12″square of towel  (8″ is baby size, 12″ is average size)
One square of scrap quilting cotton or flannel, 2″ larger than the towel
Removable fabric marker
Ruler/straight edge
Sewing machine and accessories 
Directions
Step 1:
Place the towel and fabric wrong side up and mark the center of each edge. There will be eight marks in total.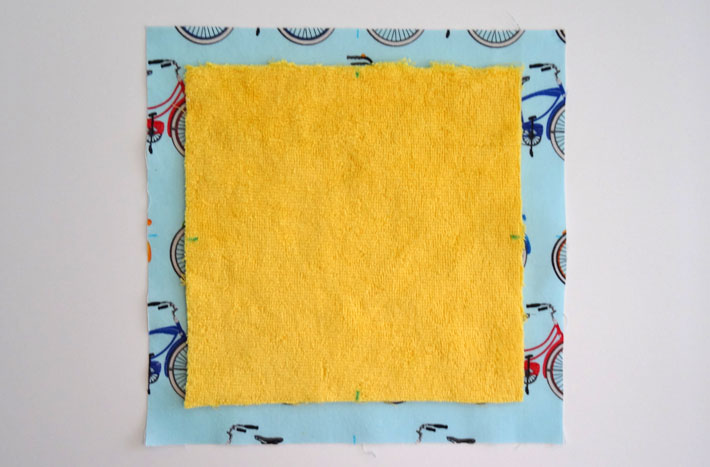 Step 2:
Place the fabric and towel right sides together along one edge, matching the center point. Pin the edge and place two pins exactly ¼" from each towel edge. The towel and fabric edges WILL NOT match up — the quilting cotton will be longer. This is OK!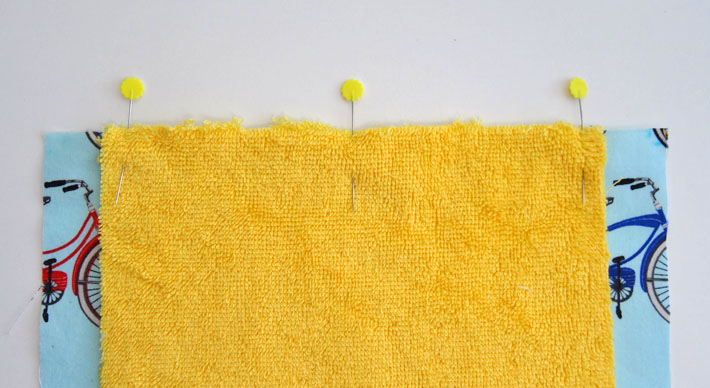 Sew from one pin to the other with ¼" seam allowance.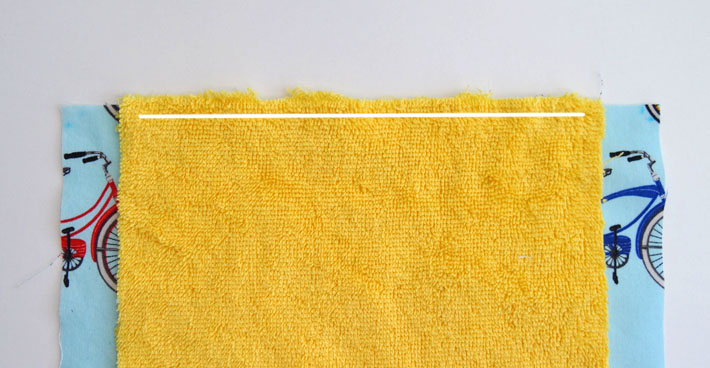 Step 3:
Repeat matching, pinning and sewing for the side opposite the edge you just stitched.
Step 4:
Match and pin the remaining two edges. Fold the previously sewn edges down and out of the way to allow the new seams to be pinned flat.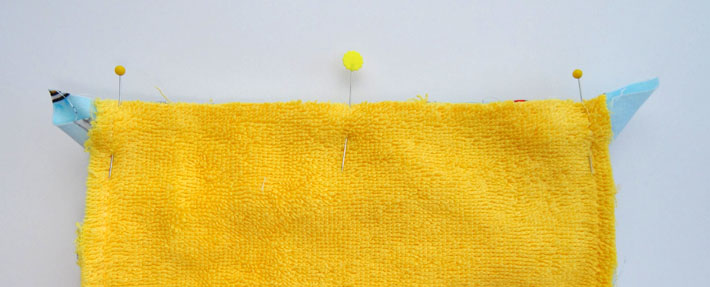 Stitch both newly pinned edges as before, leaving 3″ un-stitched opening on one edge.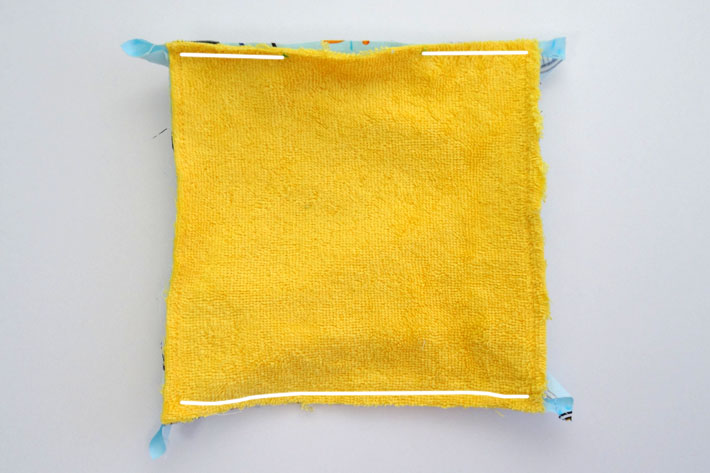 Step 5:
Fold the towel wrong sides together,  matching the edges at each corner. At each corner, flatten the fabric and draw a perpendicular line up from the fabric's folded straight edge to where the stitching stops. (Don't worry if the edges don't line up perfectly. It will still work!)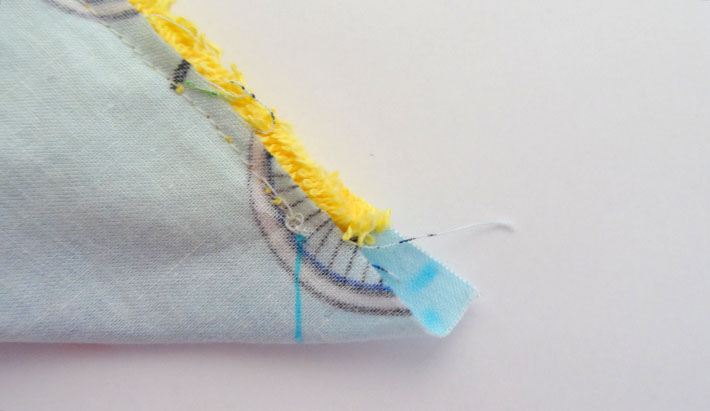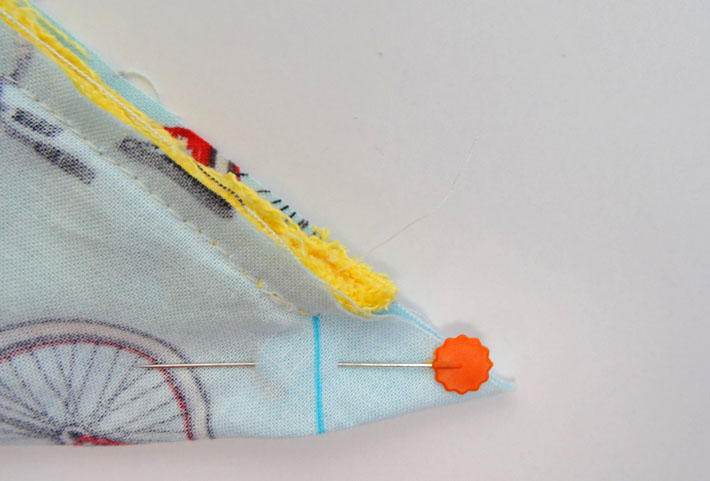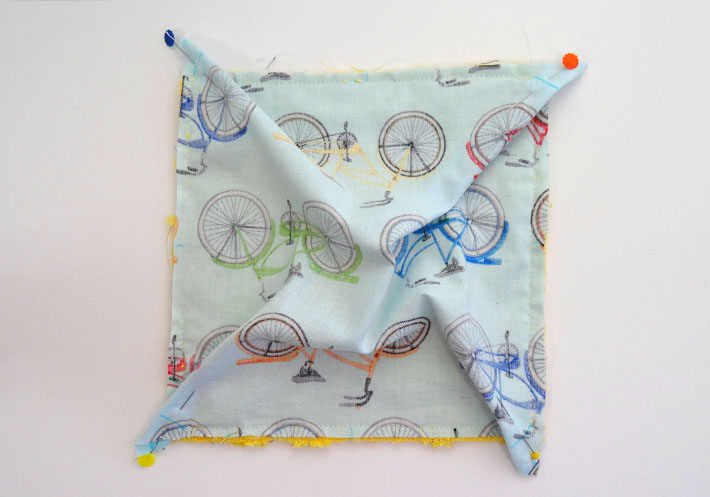 Stitch along each of the 4 marked lines. Trim excess fabric to ¼".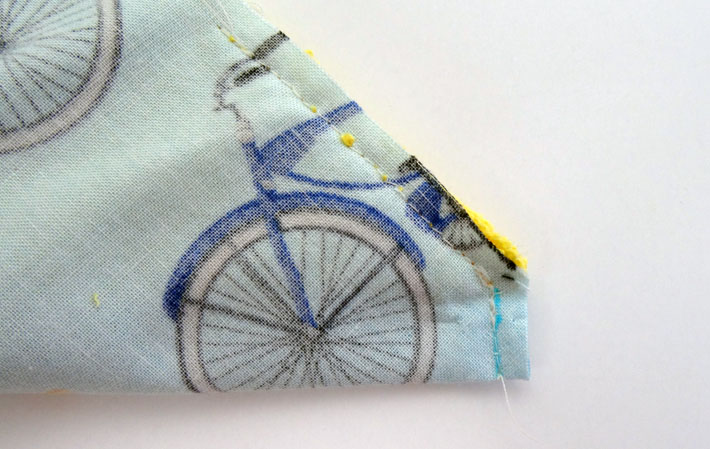 Step 6:
Turn the facecloth inside out through the opening so the right sides are out. Push out all of the corners so they are neatly mitered.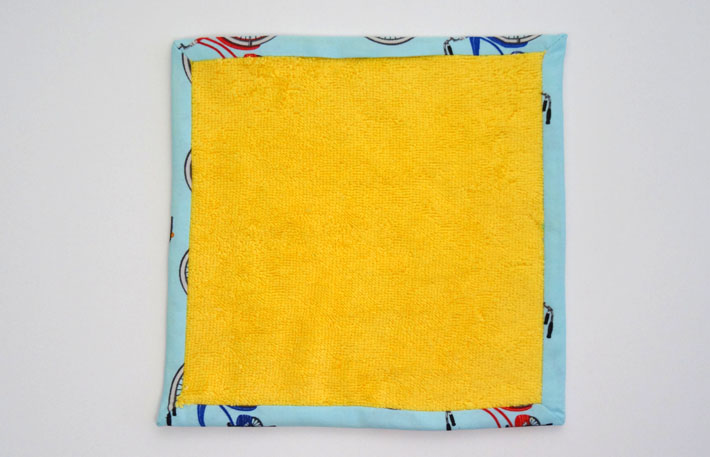 Fold the fabric under along the opening. Make sure the fabric is even around all edges of the towel and press well, then pin. I find pinning parallel to the folded edge helps hold this project in place better.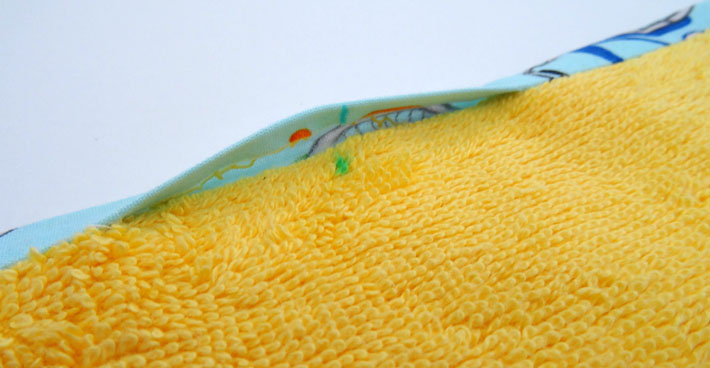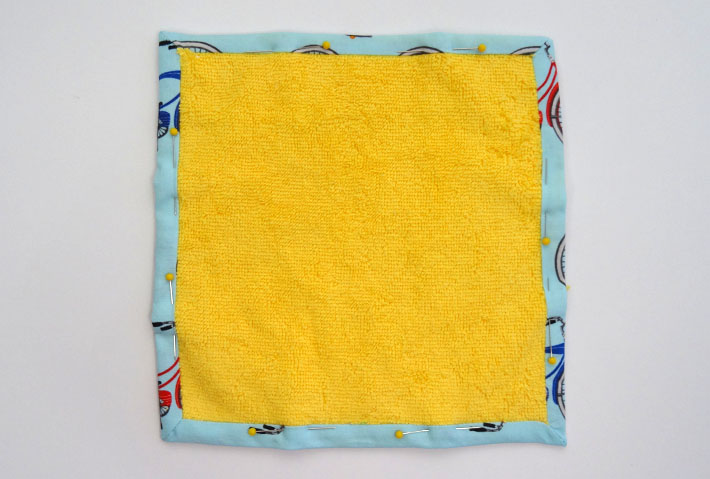 Edge-stitch close to the stitched edge of the fabric. This will also close the opening. Give your new facecloth a good press and you are finished.
Now that you are finished, why not make a few more and bundle them together?