Have you ever stressed out when it comes to how long to make a necklace or bracelet? You might ask yourself: Will it be for a boy or girl? What length do they like their necklaces? How can I cut down on costs and still make something useable?
Easily make a piece of jewelry adjustable with this one simple knot.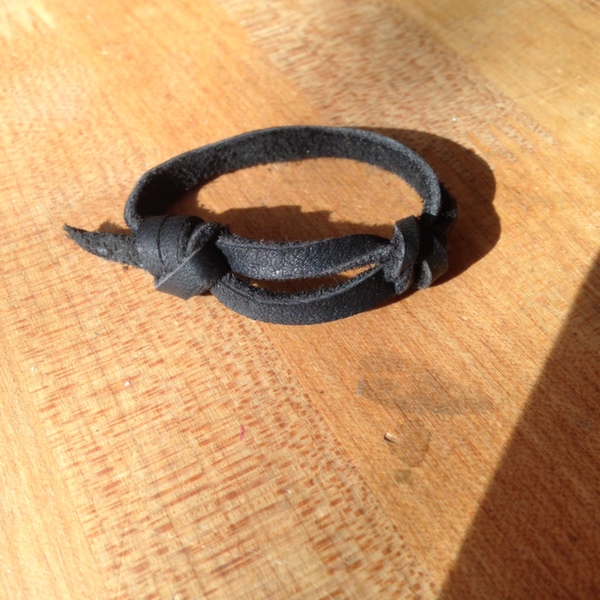 Learning how to make a sliding knot can relieve many headaches. It's quick and easy, adjustable and will help to avoid the cost of extra findings like clasp and connectors.
Here's a simple method for making a sliding knot!
Let's say that the longest length that you'd want to make the necklace available in would be 24″ You'd want to start with a piece of material closer to 28." You can adjust this measurement to your hearts desire and to what makes the most sense for your design. I'll be using a thin strip of deer hide but round leather cord and vegan leather cord work great too.
Step 1.
Begin by making a loop in your material and give yourself plenty of room on the ends for the next few the next steps.
Step 2.
Loop one end around the center portion of the cord three times. You want the end of those wraps to finish toward the center of the entire piece of material.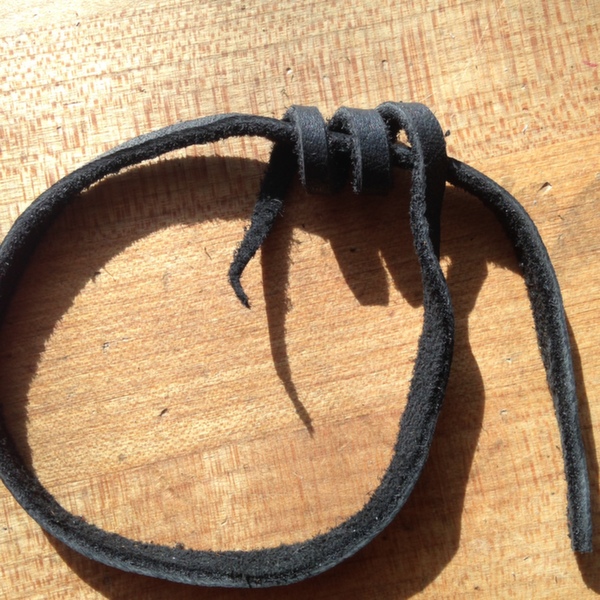 Step 3.
Thread the end of your cord back through those three loops that you made in the steps above and pull taut. The very end of your cord should be facing toward the center of the overall piece of leather.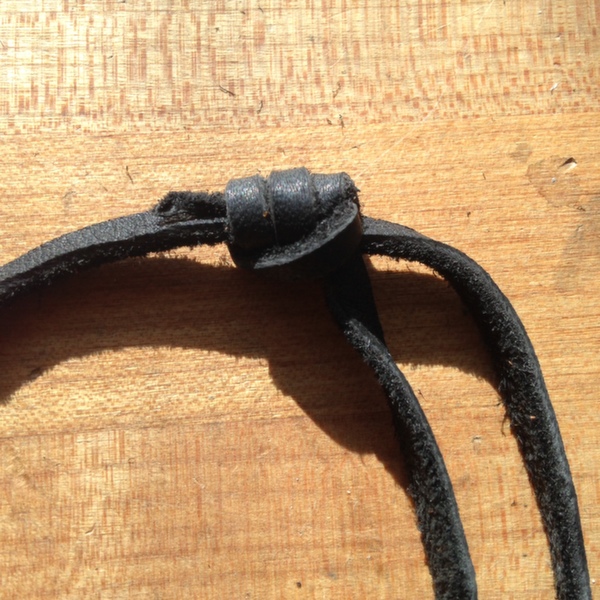 Step 4.
Repeat steps 2 and 3 above with the other loose end. Making sure that both ends end up facing away from one another.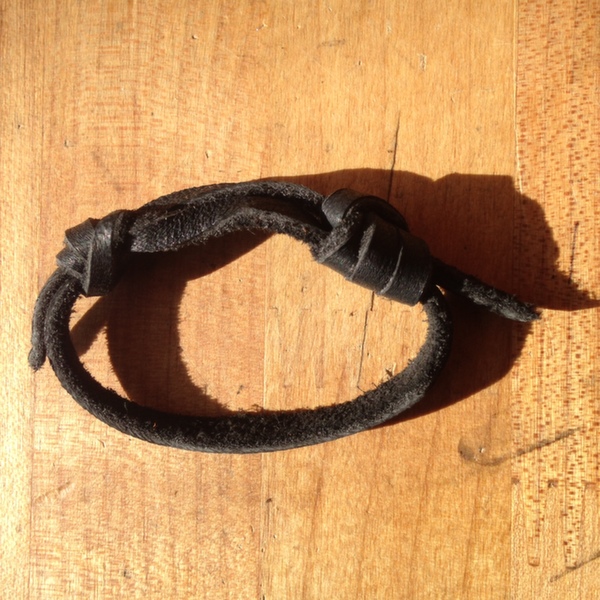 At this point you should have two sliding knots that can be easily adjusted!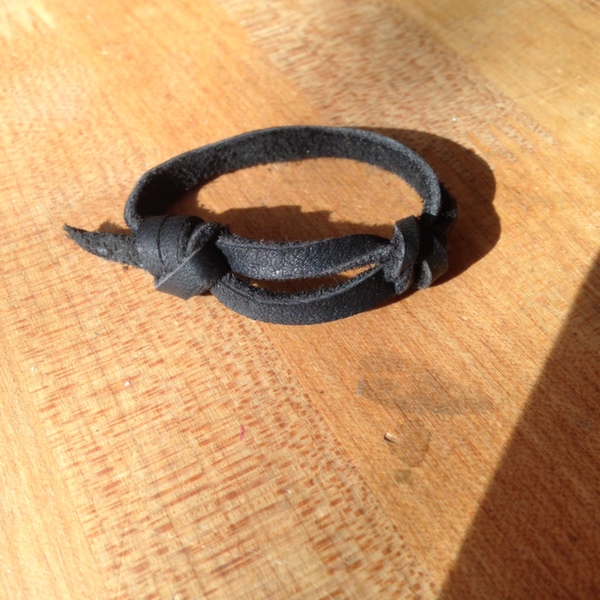 Think of using this technique when getting ready for your next craft fair and you'll be able to appeal to every customer. Plus, it'll be easier on you! Make a stack of bracelets that can be adjust to fit any wrist and you'll end up having to carry less inventory. Or practice this skill and offer on the spot custom pieces!