Looking for a creative way to use up those leftover paper scraps that are littering your craft room? You're in luck! Today we're sharing a simple DIY on how to make a paper accordion that's a perfect stash-busting project. Use it to make some adornments for card making, or use this paper accordion for some easy DIY party decor.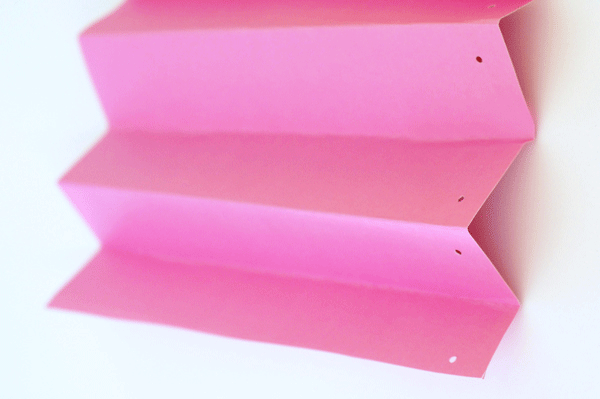 How to make a paper accordion for DIY party decor
To get started, just grab a piece of paper (12″ x 12″ works best) and fold it across horizontally in small portions, making distinct creases. Once folded, fold another portion (same size) in the opposite direction. Repeat these steps until you've reached the end of the piece of paper.
That's really all there is to it! Now that you know how to make a paper accordion, read on to learn how to turn it into a fun party garland.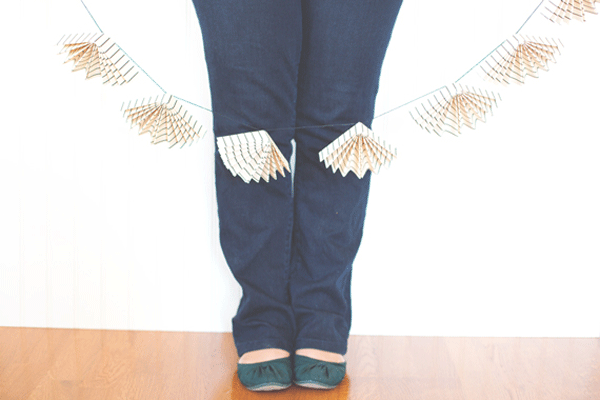 Materials you'll need:
Scrapbook or card stock paper
Scissors
Hot Glue (optional)
String strong enough to hold your paper
Step 1:
Take the paper and make it a desirable size for your garland. I usually cut a piece of 12″ x 12″ scrapbook paper in half for this project and begin to fold into an accordion fold. Once you have done this, fold the paper in half vertically, creating a paper fan effect.
Step 2:
Take a small set of scissors and slit little holes in the folded portion that will accommodate your string to go through. If you do not want to cut slits in it, you can always hot glue the back of the fan to the string.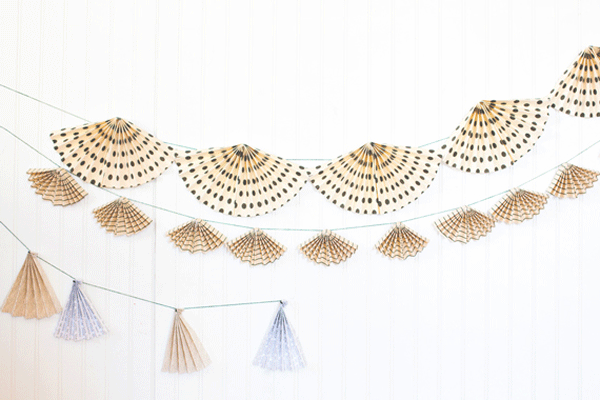 How to make a paper accordion for card making
Another fun way to style accordion folds is making cards with them. Create an interactive card that is fun to create and equally enjoyable to all your card recipients.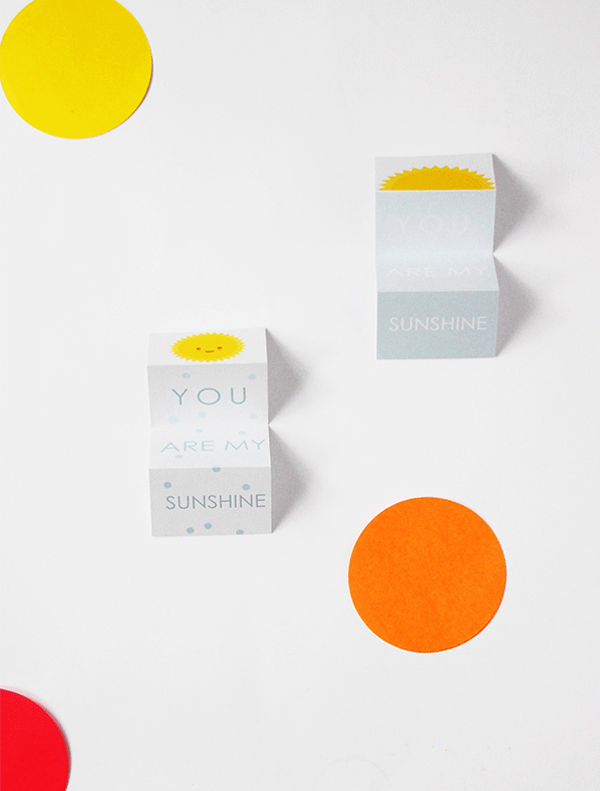 Materials you'll need:
Card stock paper
Pens
Artwork to print
I love these simple accordion fold greeting cards. You can make your own set by cutting a piece of card stock paper into a 2″ x 8″ piece of paper. You'll make 4 folds along the paper every 2″.
Another fun way to adorn your cards or any of your other paper crafts would be to add little many pieces of paper and complete little accordion folds to make pretty bows or just little fans that would easily up the WOW factor to your next paper craft project.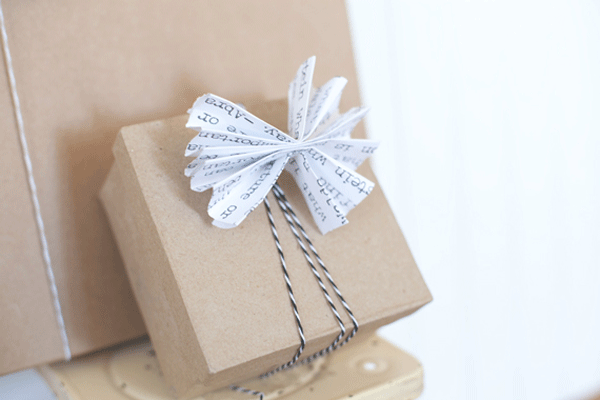 To make the simple bow present topper, use a 3″ x 3″ piece of paper and accordion fold, via the instructions above. Staple in the middle and attach to your presents with glue.
All of these projects without a doubt will be a hit with all your guests and recipients!