Sleek mosaic cake designs are perfect for those with more modern and minimal tastes. Creating them means that you can play with geometric-style patterns and motifs to design an eye-catching and bold cake — fit for weddings, birthdays and any event. With our top tips you'll be making up super polished and stylish modern cakes in no time at all!
Here are our top five design tips and ideas for modern mosaic cakes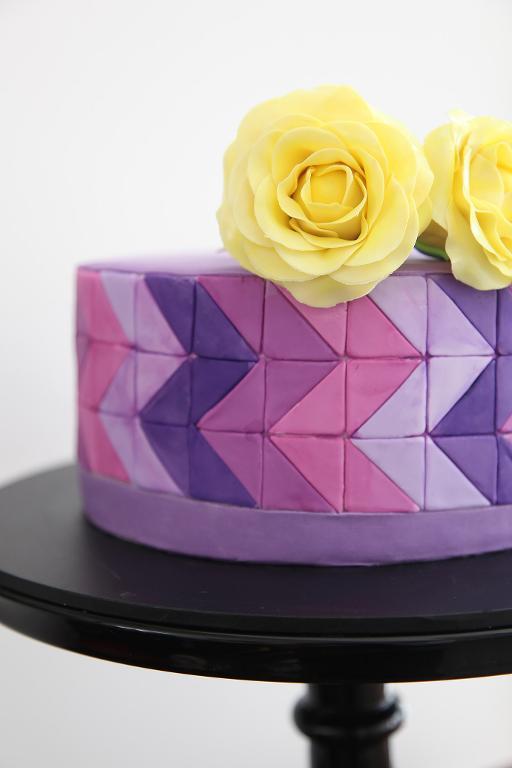 Photo via lorelei.barkley
Tip No. 1: Be bold!
The graphic style of mosaic tile decorated cakes works best when incorporating a bold and bright color palette, so don't be afraid to be daring! Contrasting monochrome schemes or colors that feature at opposite ends of the color wheel (e.g. above's purple and yellow palette) fare excellently indeed! We love the soft canary yellow of the delicate sugar roses paired with the varying tones of purple fondant tiles.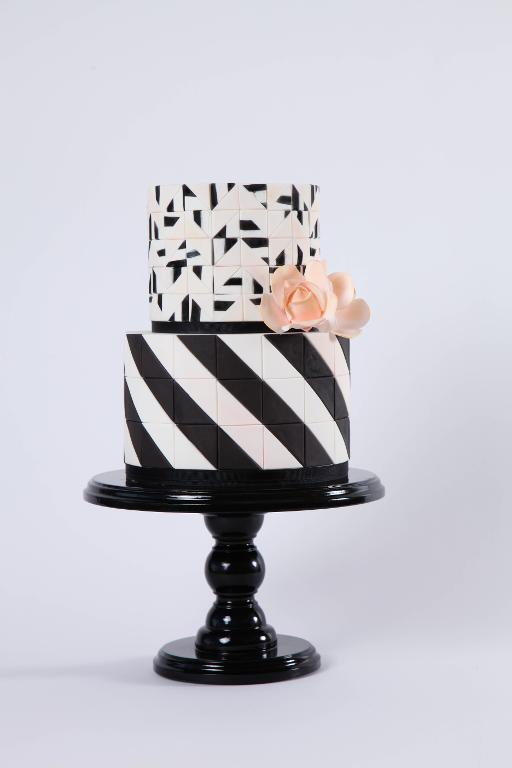 Photo via Allison Kelleher
Tip No. 2: Surgical precision!
A great tool to find and invest in is a surgical scalpel and lots of replacement blades. We've found that this is the best instrument to get insanely neat, precise and sharply cut edges. These little gems are extremely sharp so do make sure that you only use them on edible items, keep them clean, dry them properly, and store them in a safe place such as a small Tupperware box.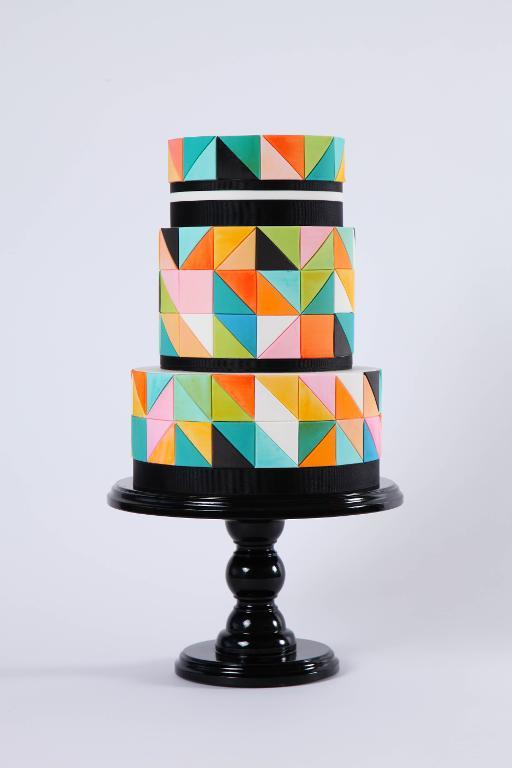 Photo via Allison Kelleher
Tip No. 3: Less is more!
One of the great things about creating a modern mosaic cake is that you don't need a pattern or complex motif to draw the eye. A cake showcasing a more abstract idea of design will still garner a lot of attention with simple random splashes of color. The cake above features several triangles in pinks, oranges, blacks, white and turquoise all assembled in a seemingly unplanned manner and it certainly still makes quite the impact!
Photo via Irina Salazar
Tip No. 04: Shape up!
Why not experiment with different shapes when making a mosaic cake. A mosaic, after all, is just a design created from lots of smaller shapes not just with square or triangular tiles. We love how the neat cake above implements lots of heart shapes throughout its design from the tiled bottom tier to the floral design on the tip tier. Using different shapes is a fantastic idea for more seasonal creations. We think simply cut red and green fondant trees fitted together would be a great design for Christmas cakes or shimmering shamrocks in tones of green for St. Patrick's Day would go down an absolute treat!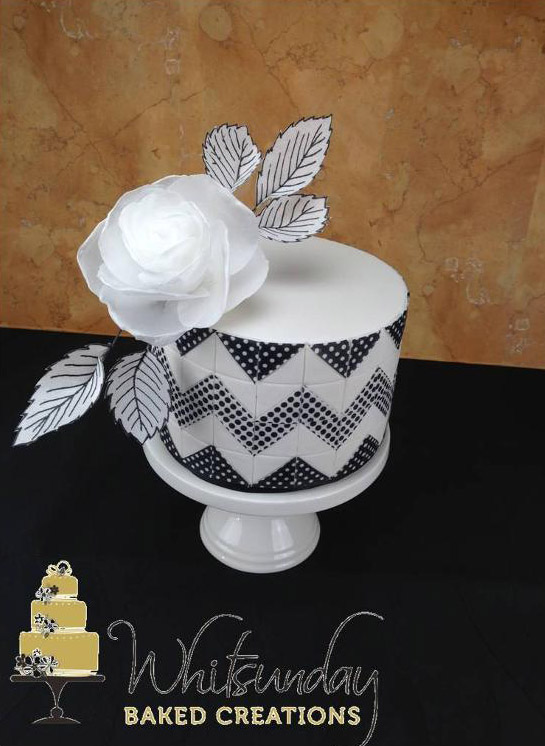 Photo via ACAKEMAKER1
Tip No. 5: The more the merrier!
Another fabulous aspect of mosaic cakes is designing them with one or two other techniques or trends in mind. The cake above expertly combines the mosaic method with wafer paper! We love the polka dot print used on the triangular tile pieces along with the blooming rose and drawn leaves. The bold dots and the illustration style rose leaves give this cake a Roy Lichtenstein feel to its design! Some other great ideas would be to pair a mosaic designed cake with hand painting, quilling or even fondant frills for a juxtaposed look!
Interested in working with wafer paper for your next project why not sign-up for Stevie Auble's Delicate Wafer Cakes class!
With so many terrific ideas and ways to design a mosaic cake why not give this sleek and chic trend a try. Hopefully, our top 5 tips on designing and decorating a sharp mosaic design will help make your cake definitely stand out from the crowd! Any modernist is bound to be super impressed with your edible art!
Enroll in Allison Kelleher's Modern Mosaic Cakes class now to begin creating your own modern masterpiece!
Are you excited by modern design or does the traditional inspire you more?