Jump rings are an integral part of the jewelry design process as they're easy to use and have near unlimited applications. You can use them to attach charms, make a chain, and finish your work with them. In this tutorial, with just a few basic jewelry-making skills you can learn how to make a jump ring, an essential wirework technique.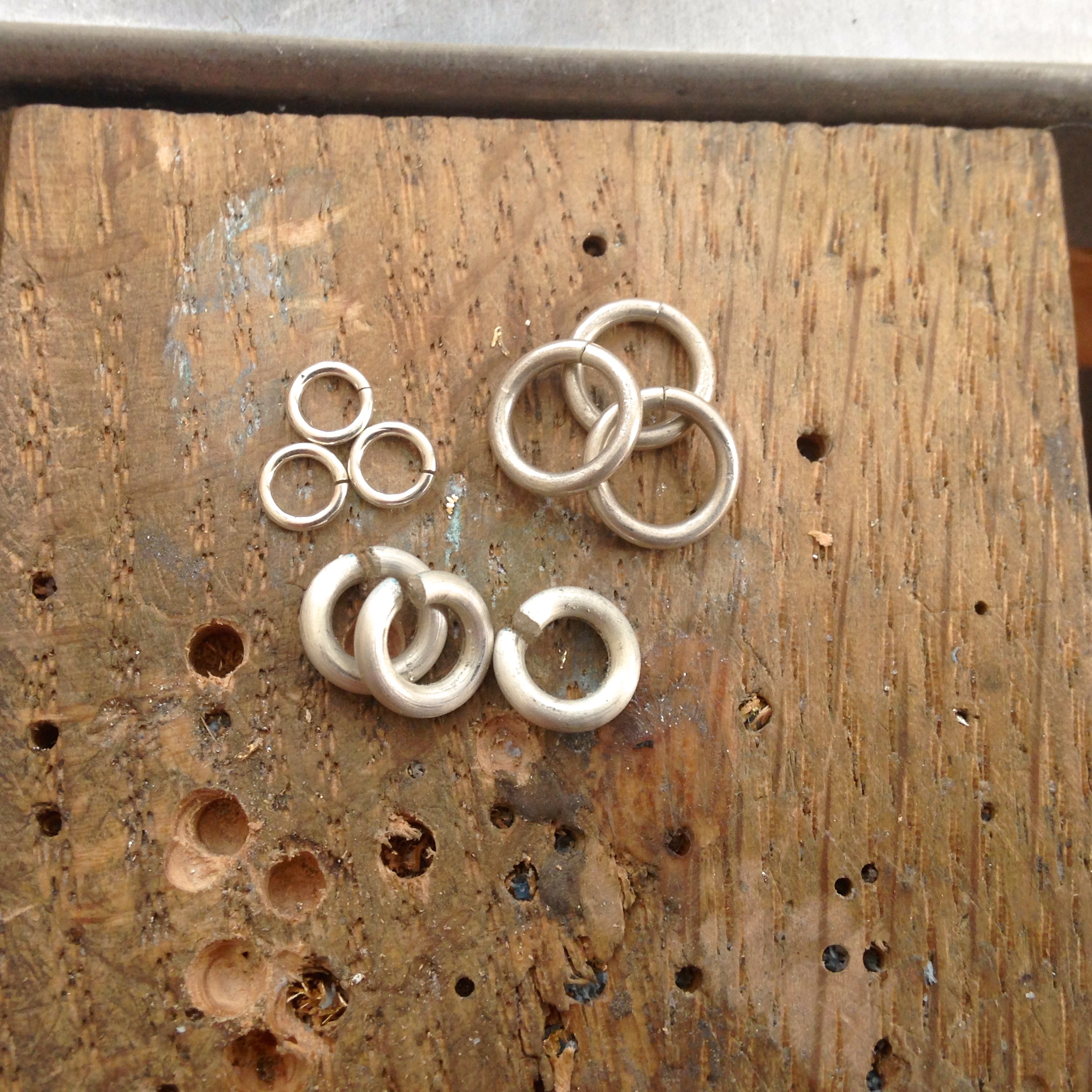 How to make jump rings from wire
Note: I'll be using a round 16 gauge sterling wire for visibility's sake, but feel free to use whatever you have laying around. 20 Gauge is a good place to start.
Tools you'll need:
Jewelers saw with blade(s)
Bench pin
Vice grip
C-clamp
Round wire (I recommend you start with about a 20 gauge)
Something round and durable. I'll be using a tool from my bench but feel free to see what you have laying around. A steel rod. sturdy pen or chopstick have all helped me in the past.  (Take into account that you'll need to slide it off the end after it's formed so beware of tapering!)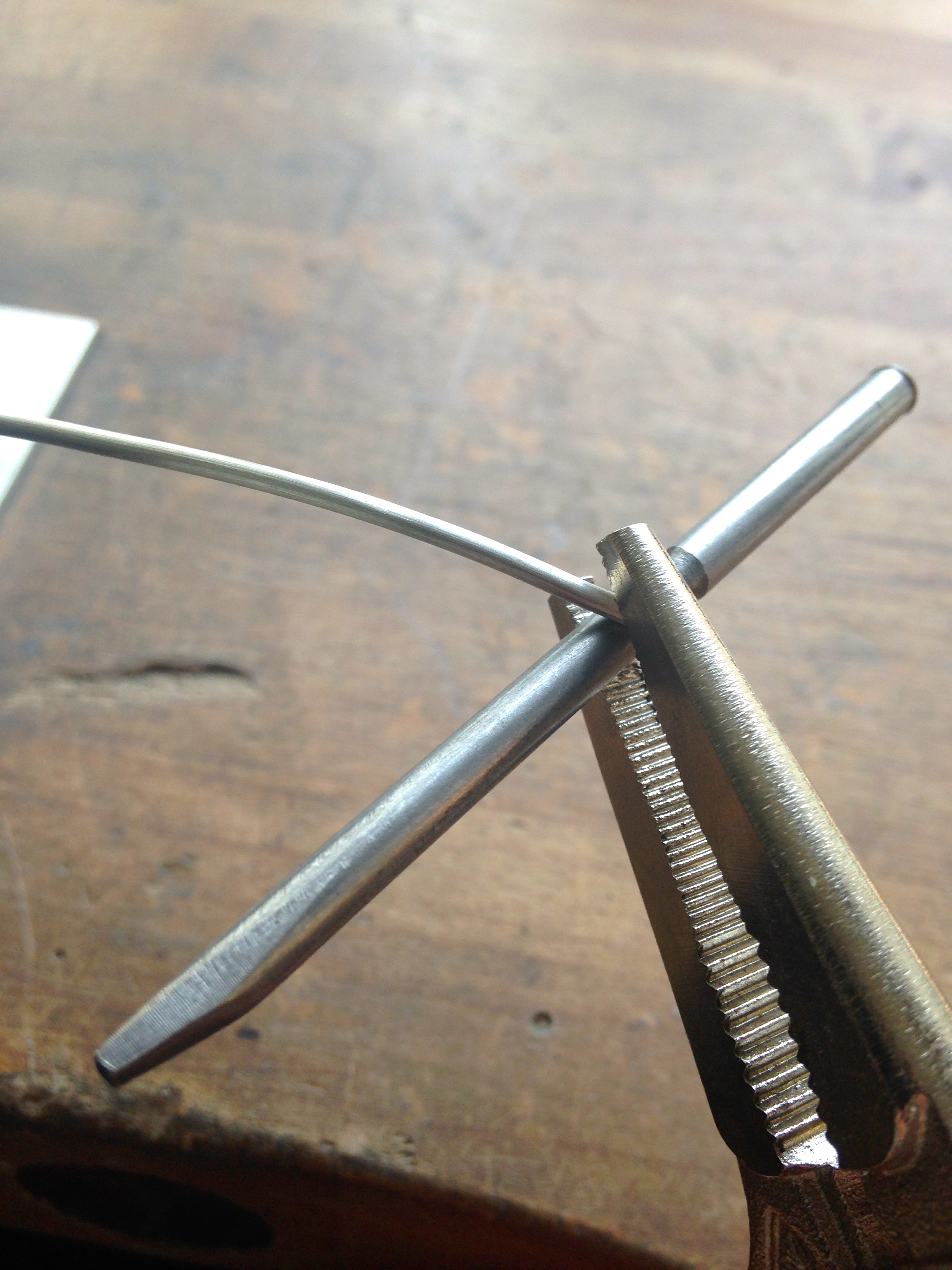 Step 1:
Begin by using your vice grip to clamp one end of your wire to your round object, making sure it's gripped tightly.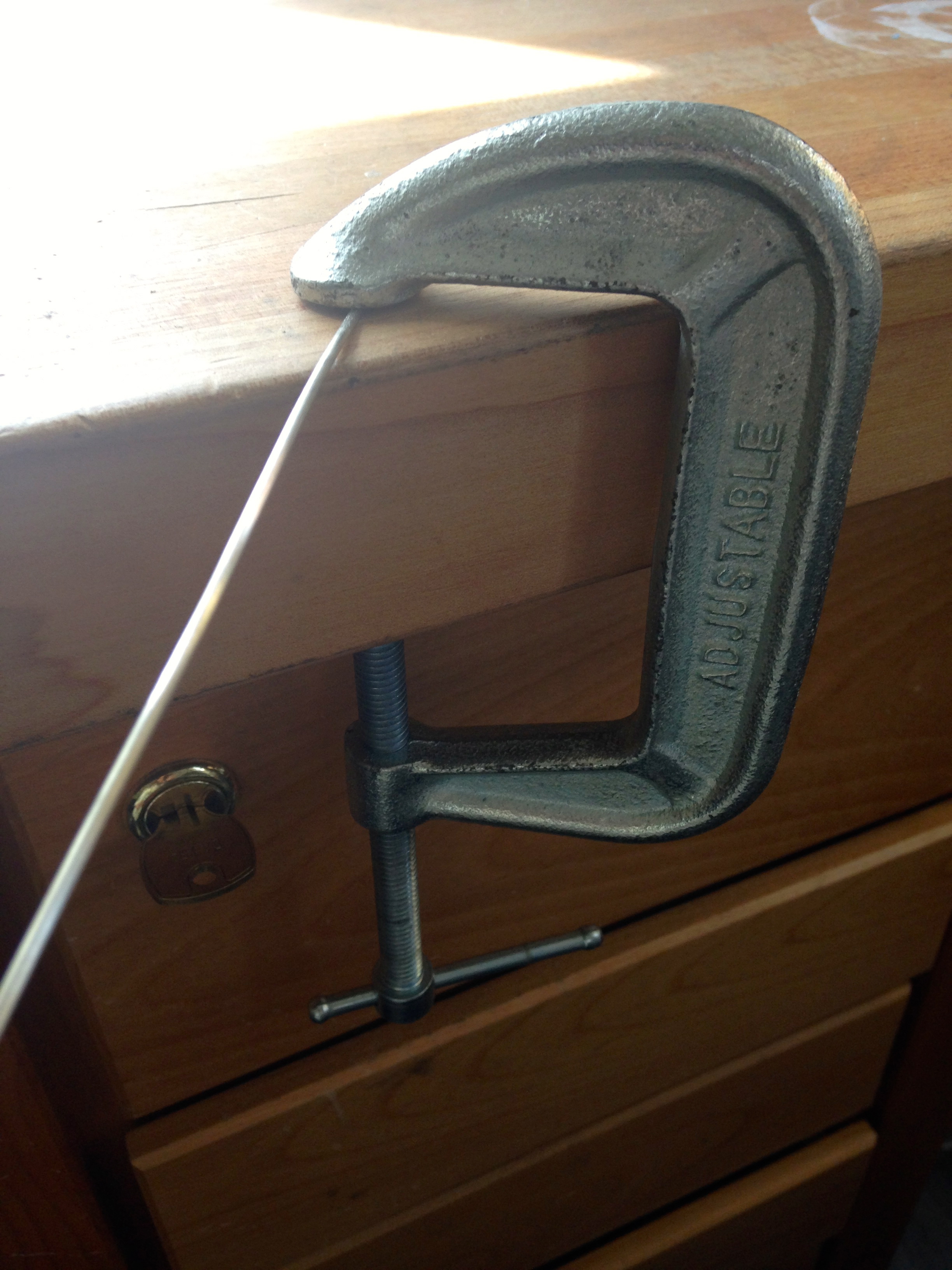 Step 2:
Use the C-clamp to secure the opposite end of the wire to something sturdy.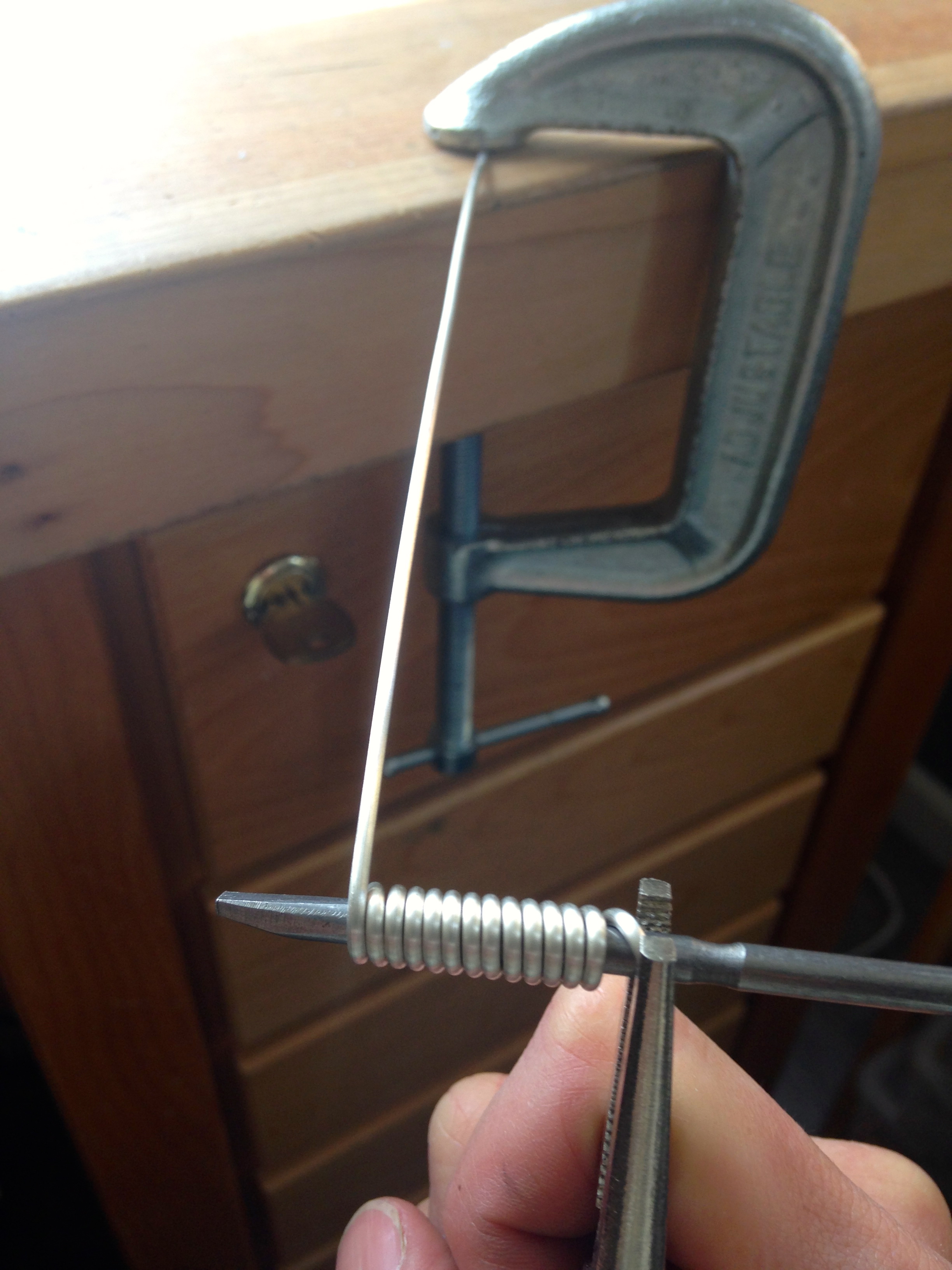 Step 3:
Pull the wire taut and begin to wind it around your object. Make sure to keep tension on the wire the entire time. Continue until you reach the end, or you've reached the desired number of rings.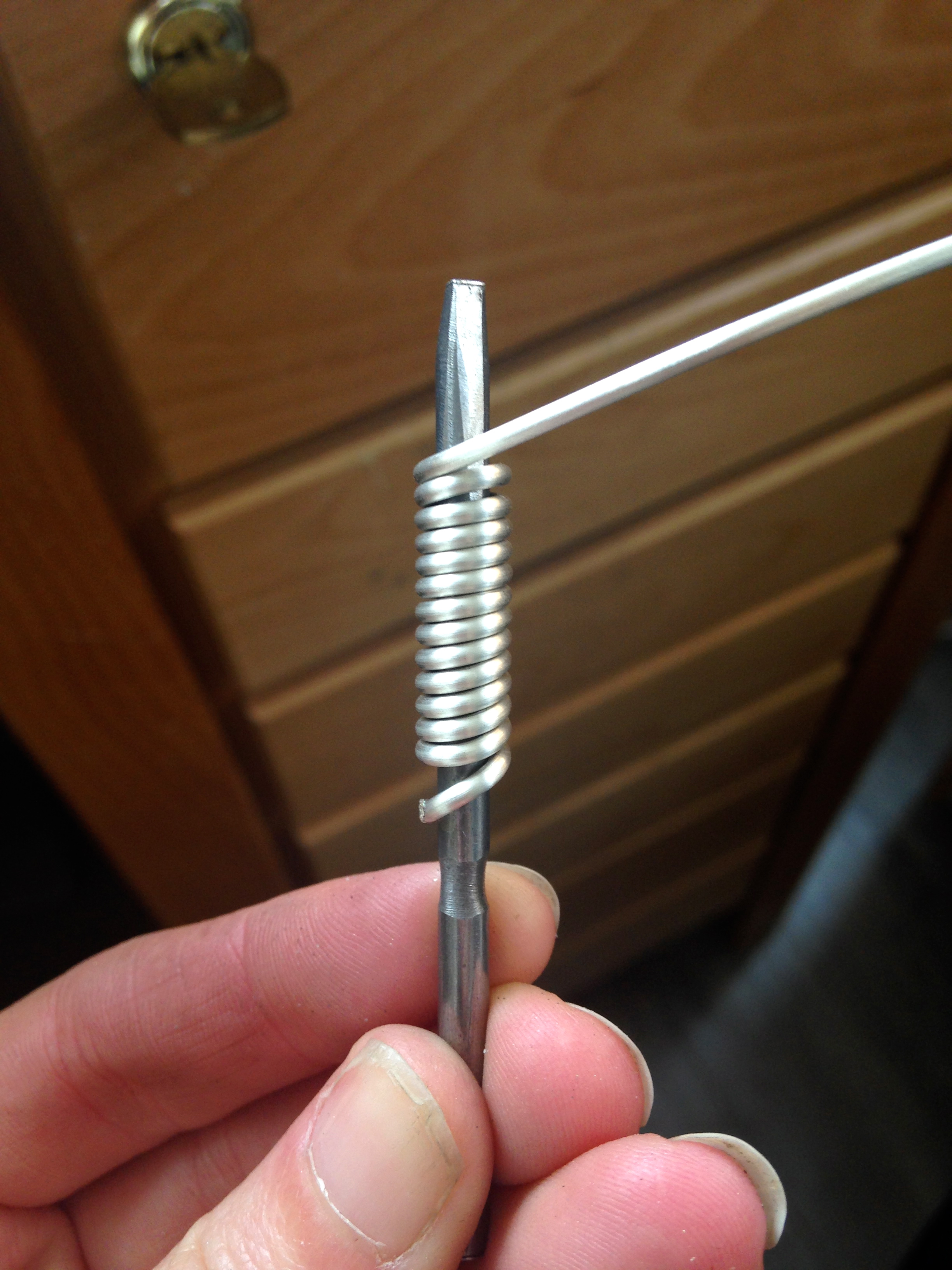 Step 4:
Unclip the wire from both clamps and slide the coil off the end of your object.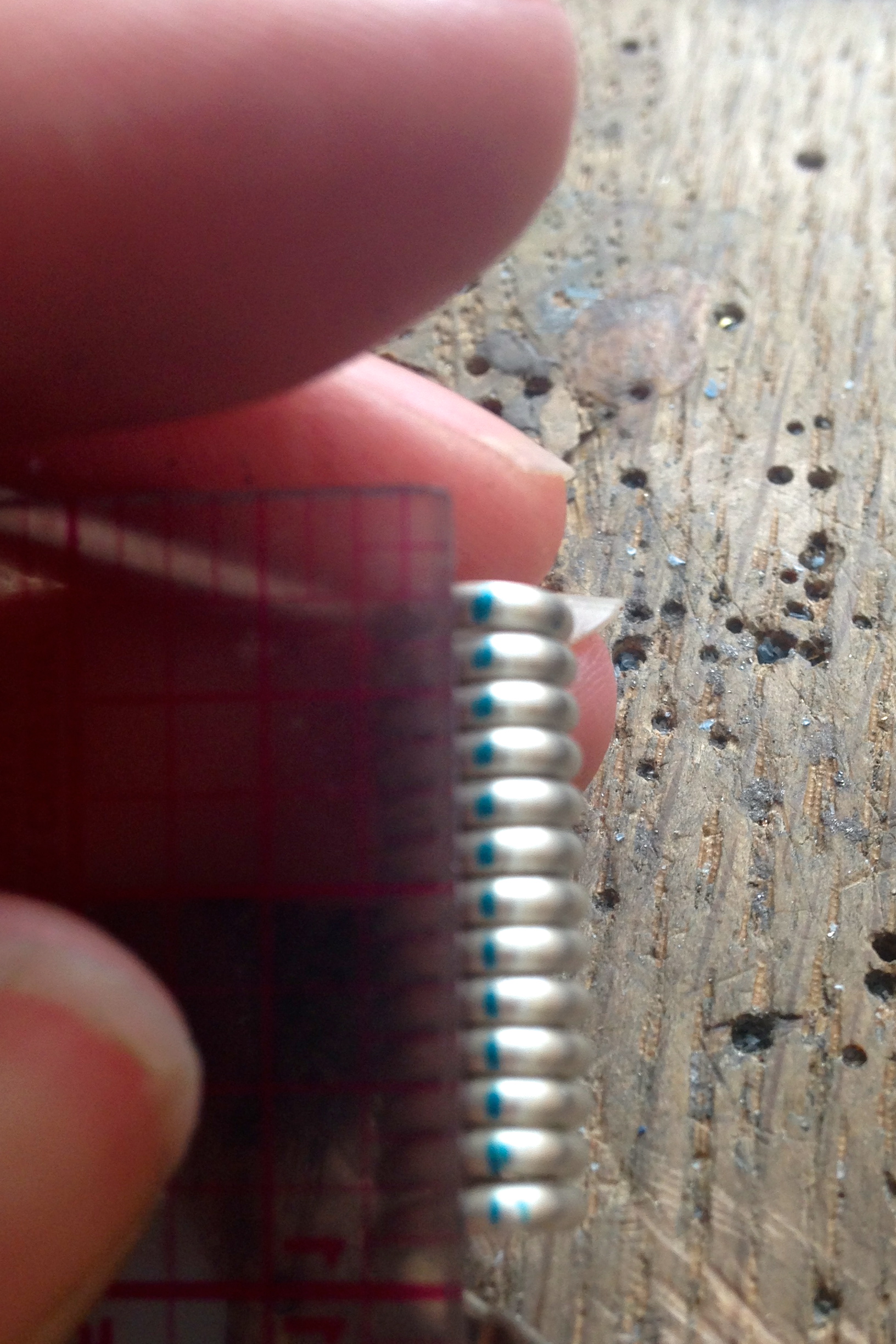 Step 5:
Start cutting the coil. I find that it helps me to have a line to follow as I cut, so I'll mark one first with a sharpie and a ruler.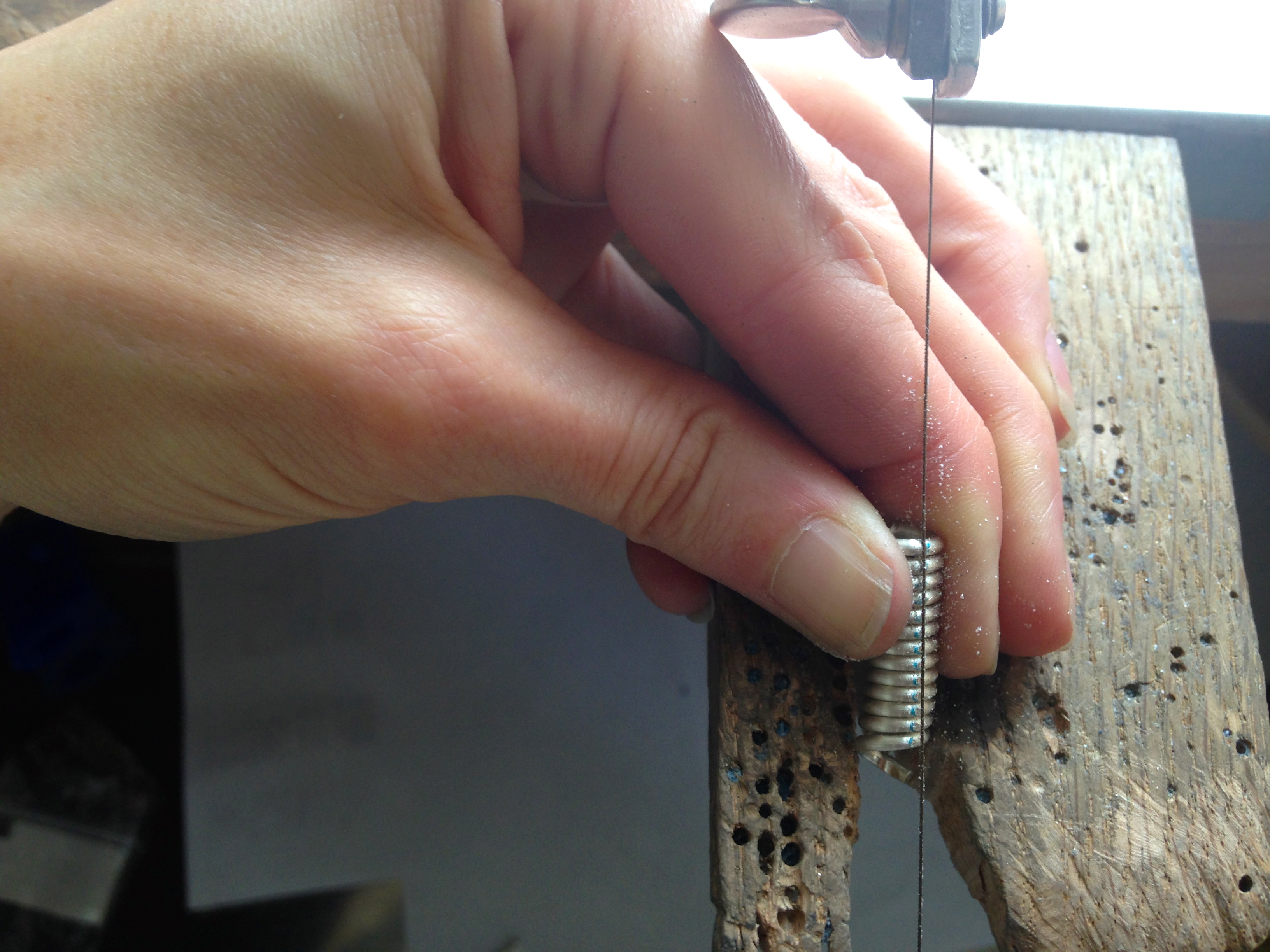 Step 6:
Sometimes the hardest part of a project is figuring out how to hold it. I hold the coil against my bench pin and use my middle finger to press extra hard against my pointer finger. That extra muscle helps keep the piece secure and my fingers out of the direct line of the saw blade.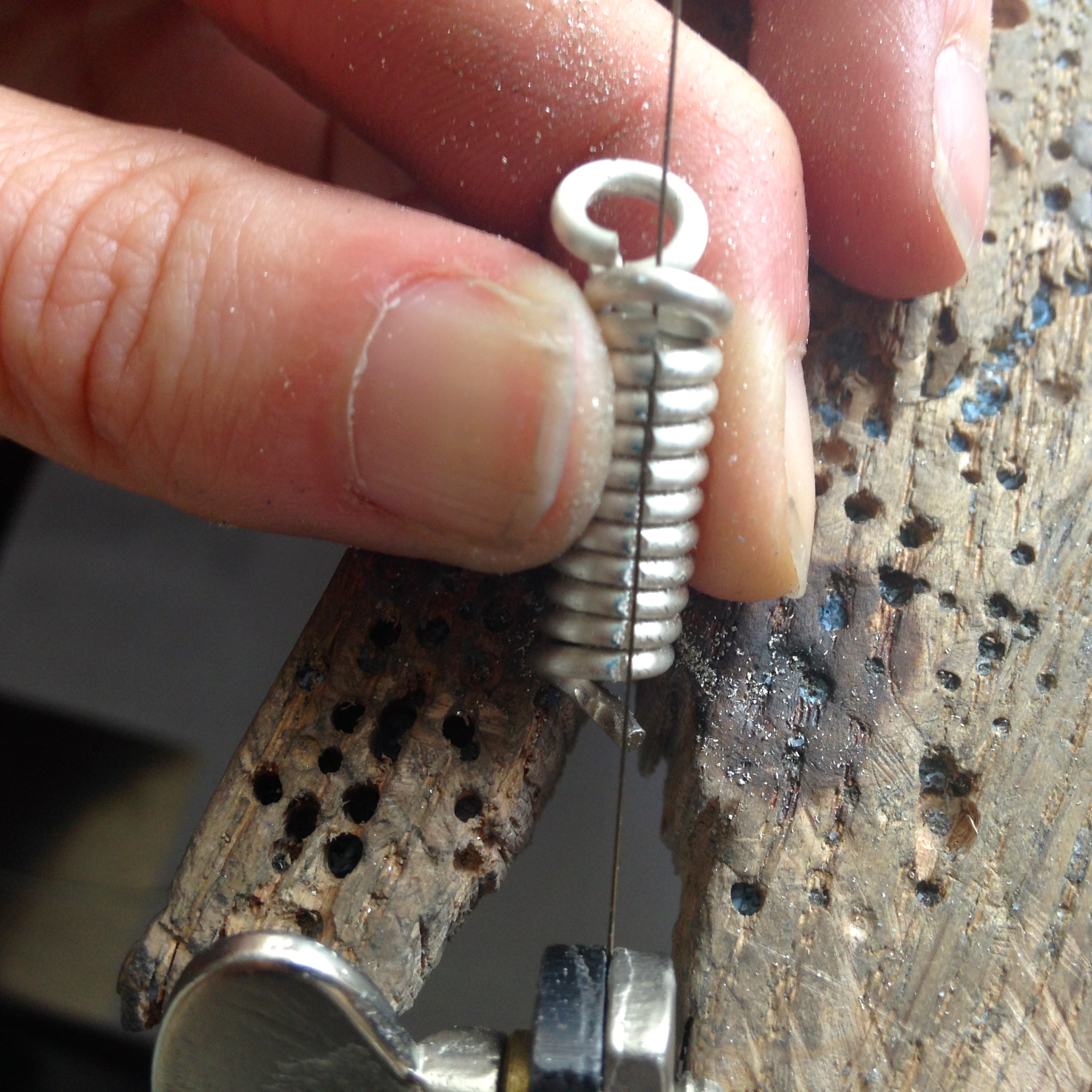 Step 7:
Start at the top with a slight angle to your blade. You should be starting to cut the lower rings as you make your way through the upper ones. So I don't scuff the insides with my blade, I'll stop and remove them as they come apart.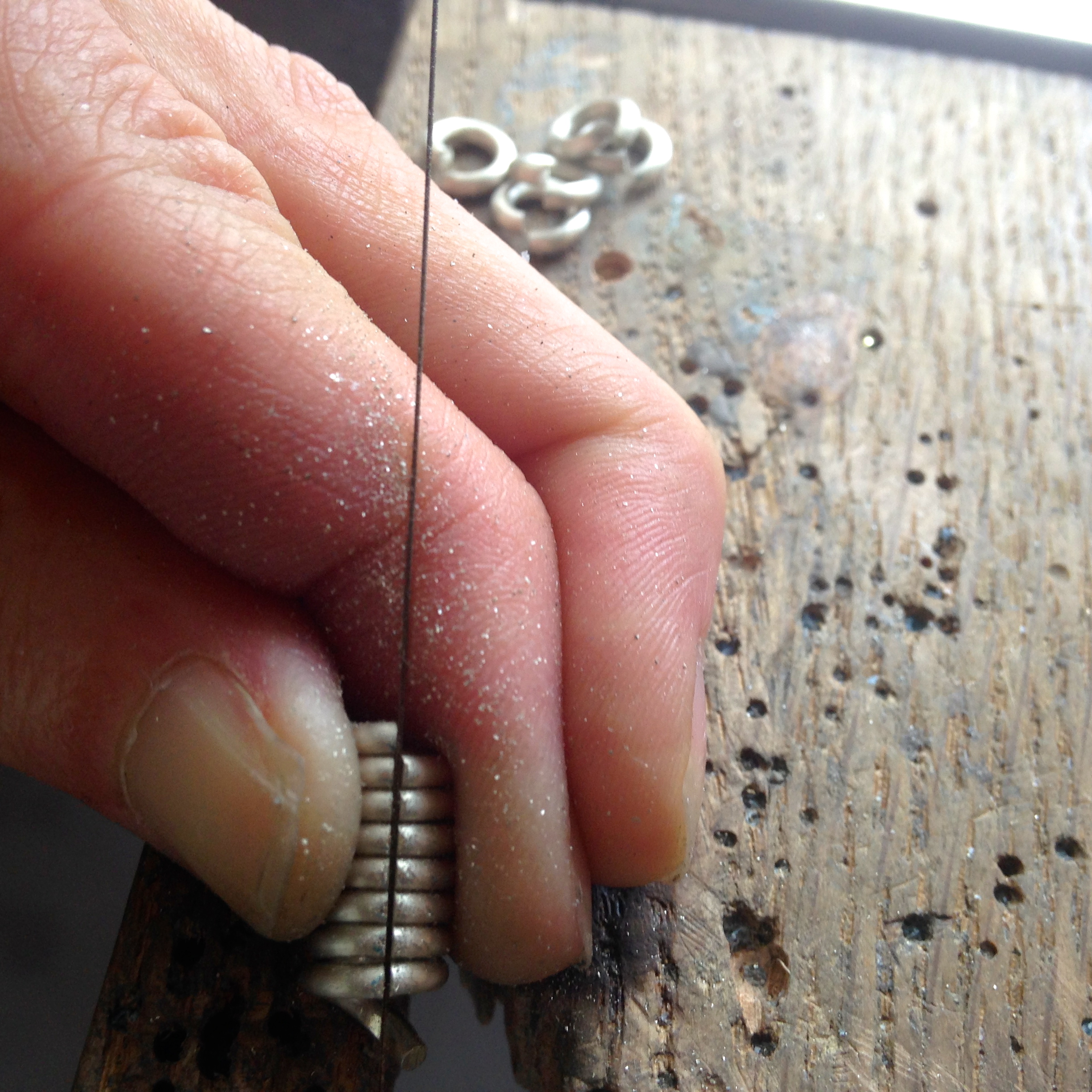 Step 8:
Keep going until you cut through the last ring. Congratulations, your very own jump rings!
Once you get the hang of things, you can experiment with square, half round or even twisted wire. It can be a great way to add a little dimension to your designs, just remember that these shapes can be a little harder to keep lined up for even cutting and final finishing.
Note: Now that you know the right way, I'll share with you a way I'll never recommend. I think it's good to know why NOT to do things in addition to knowing the right way. I never recommend using wire cutters to make the cuts. They will pinch both ends of your wire and that equates to less surface area that will touch at the seam. Not only will they not look as good but they won't be as strong.
Learn how to design and construct your own metal jewelry masterpieces in the Craftsy class Make Your Own Wirework Findings, taught by award-winning artist Lisa Niven Kelly. She'll teach you how to make custom jump rings, head pins, ear wires, clasps, a stunning wrapped toggle, and much more!
How do you utilize jump rings in your jewelry designs?