Have you ever eaten a Dutch baby? Don't worry, we're not venturing into horror movie territory. A Dutch baby is actually a type of food: a delicious, souffle-like oven pancake.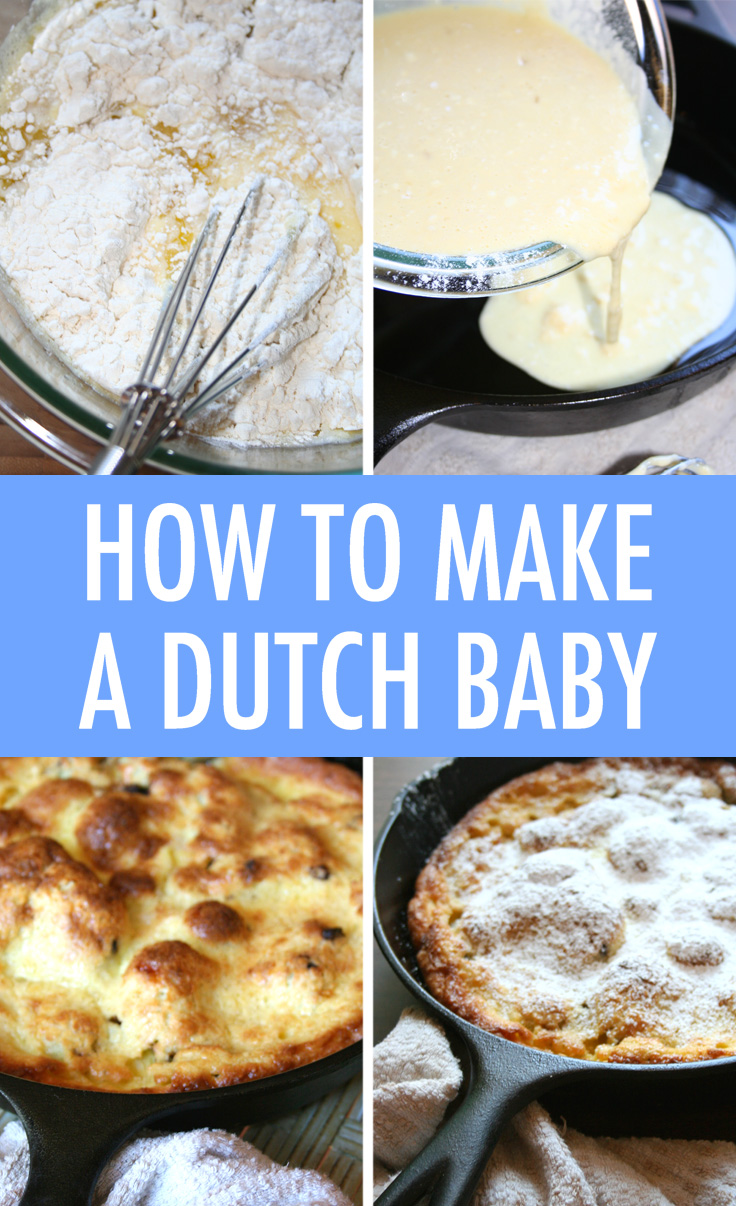 Photos via CakeSpy
In spite of the fancy-looking finished product, Dutch babies are incredibly easy to make. A pancake-like batter comes together in minutes, and then all you have to do is pour it into a cast iron skillet and bake. In 20 minutes or so, you'll have a fragrant, puffy golden treat that will make your next brunch an event to remember.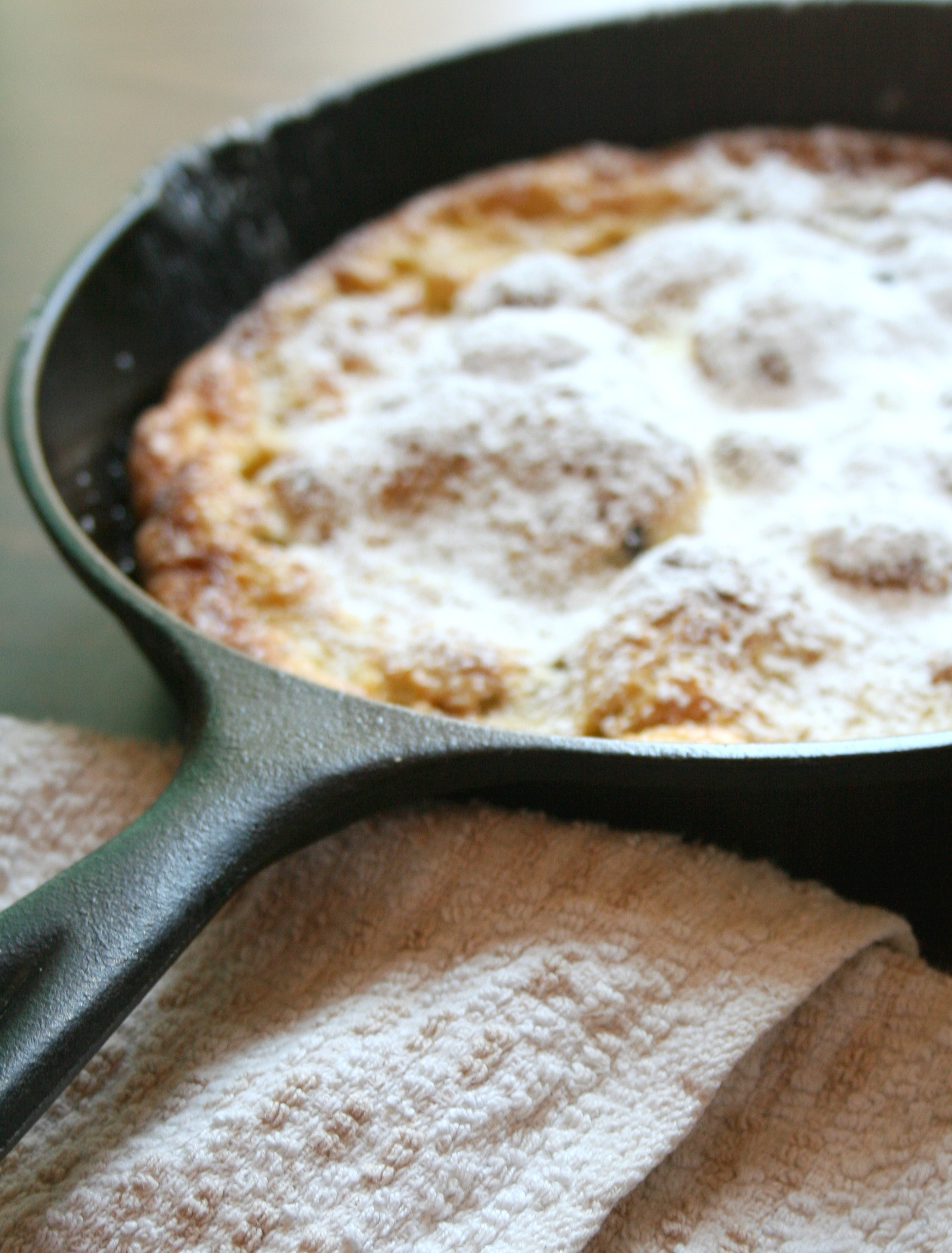 Recipe notes
To ensure success, read these recipe notes before proceeding.
Serving
Because this oven pancake does lose its puff after baked, it's best to bake directly before serving. It won't deflate entirely, but its appearance will be most dramatic just out of the oven.
Equipment
A cast iron skillet is the ideal vessel for this recipe, but if you don't have one, a pie plate or cake pan will work as well.
Garnish
It's traditional to garnish the Dutch baby with a squeeze of lemon juice and a dusting of confectioners' sugar.
Fillings and flavorings
This open-ended recipe is ready and willing to receive flavorings and fillings. You can fold sliced fruit, chocolate chips, or nuts into the batter before spreading it in the pan; or, add peanut butter, cream cheese, ganache, or jam to the mixture during step 3.
Because the Dutch baby itself is not very sweet, you can also choose to add savory mix-ins to the batter to make a frittata-esque AM treat. In this case, simply omit the sweet garnishes at the end.
Substitutions
In general, this recipe reacts well to substitutions. If you prefer to use olive oil, substitute 1/4 cup olive oil for the butter called for in the recipe. You can also substitute soy or non-dairy milk with no real change to the outcome. This recipe has not been tested with egg substitute or with alternate flours.
Dutch baby
Makes 1 large pancake (6-8 servings)
1/3 cup melted butter, divided
3 eggs
3/4 cup milk
3/4 cup flour
pinch salt
To garnish: ¼ cup confectioners' sugar; lemon juice to taste
Supplies: an approximately 9-inch cast iron skillet, or a pie plate
Step 1:
Preheat the oven to 425 F. Pour 2 tablespoons of the melted butter into the skillet or pie plate, and swirl to distribute all over the bottom and sides to ensure that the batter doesn't stick to the pan.
Step 2:
Add the eggs to a large bowl. Whisk the mixture vigorously by hand for about one minute. The eggs will increase in volume and appear fluffy.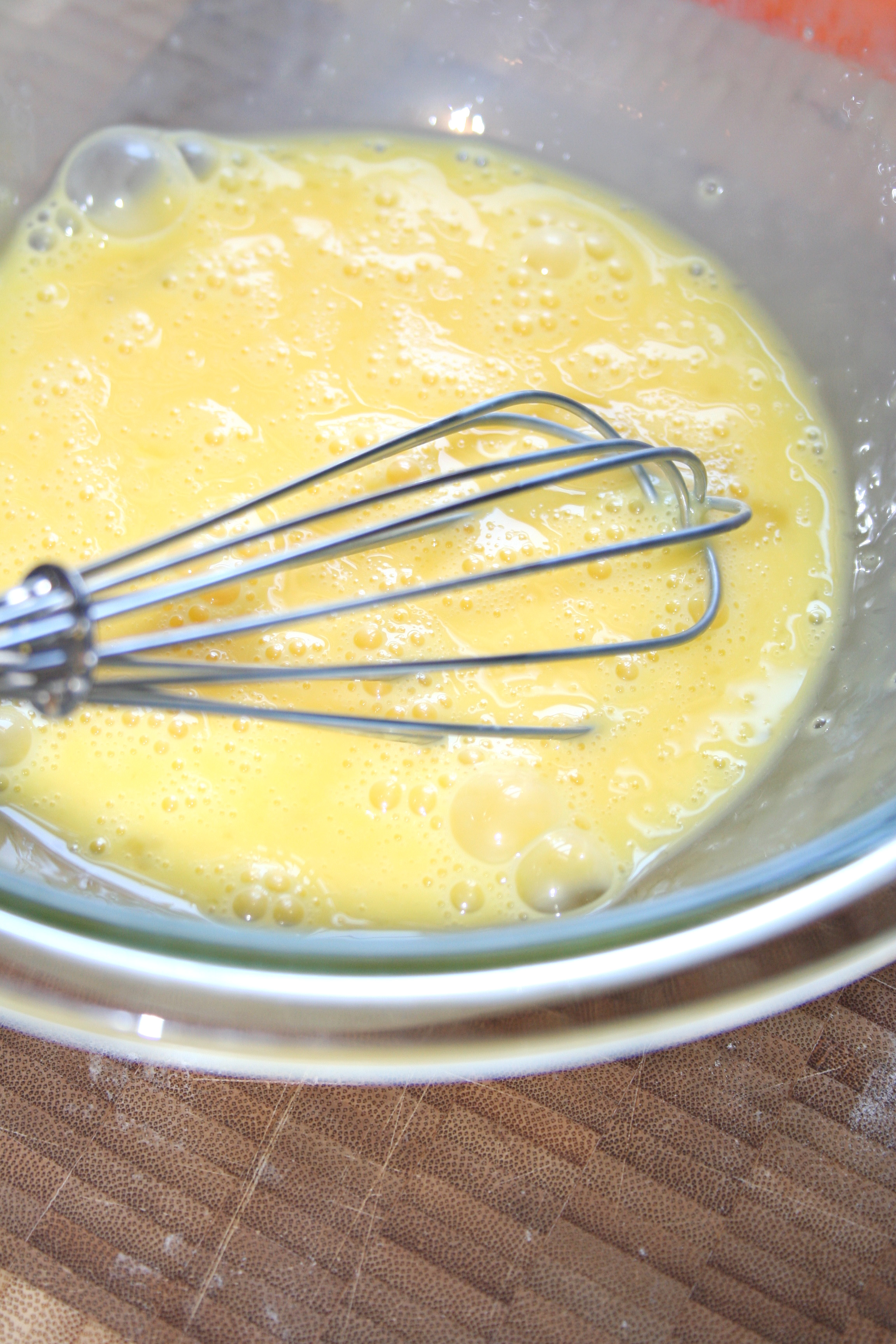 Step 3:
Add the milk, flour, salt, and the rest of the melted butter to the egg mixture. Whisk together until the mixture comes together and is fully moistened. Don't overmix. A few lumps are just fine, just like pancake batter.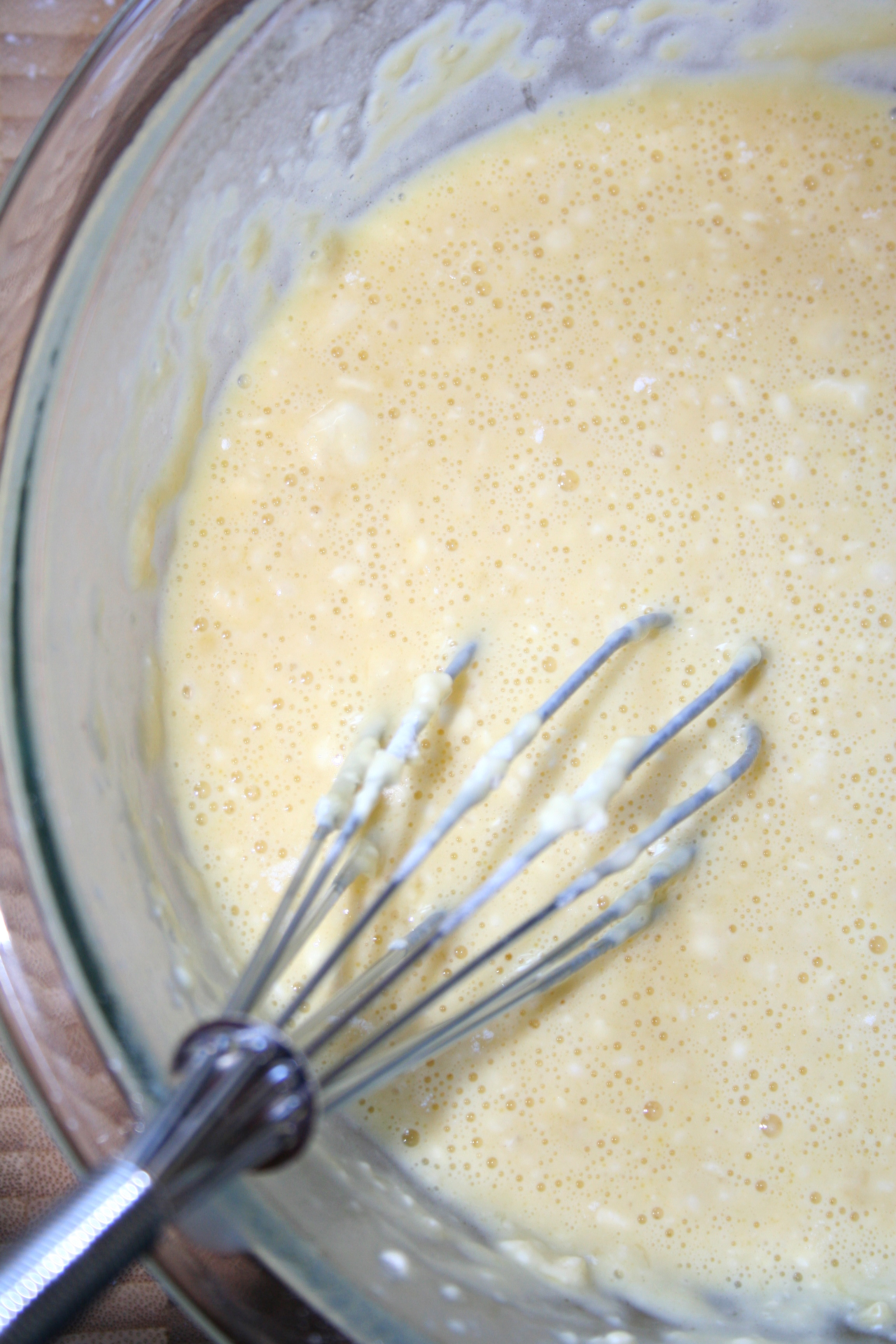 Step 4:
Pour the batter into the pan. If some butter shows on the sides of the pan, it's OK.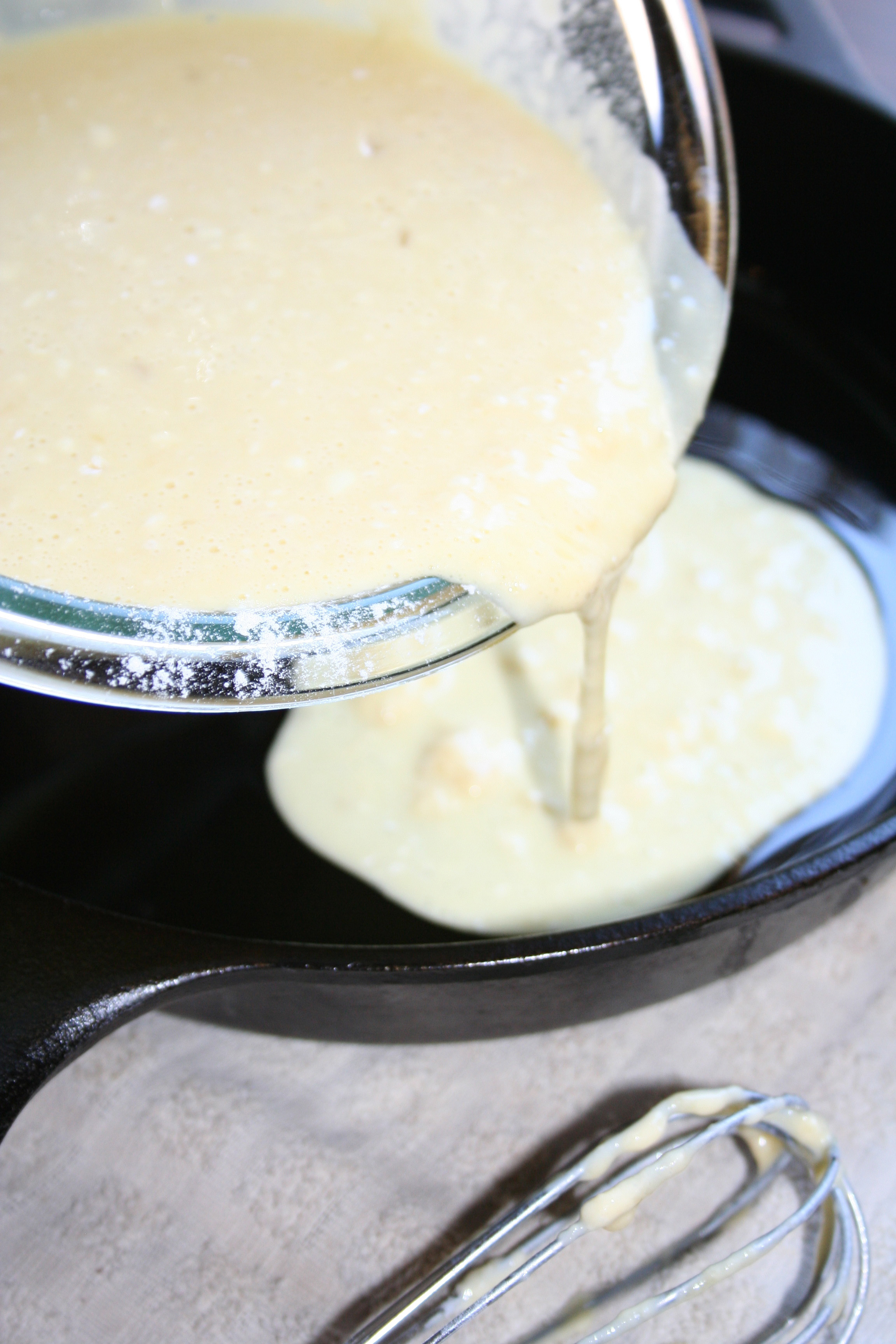 Step 5:
Place the pan in the oven, and bake for 20 to 25 minutes, or until big, puffy, and golden. Squeeze with lemon juice, dust with confectioners' sugar, and serve in warm slices.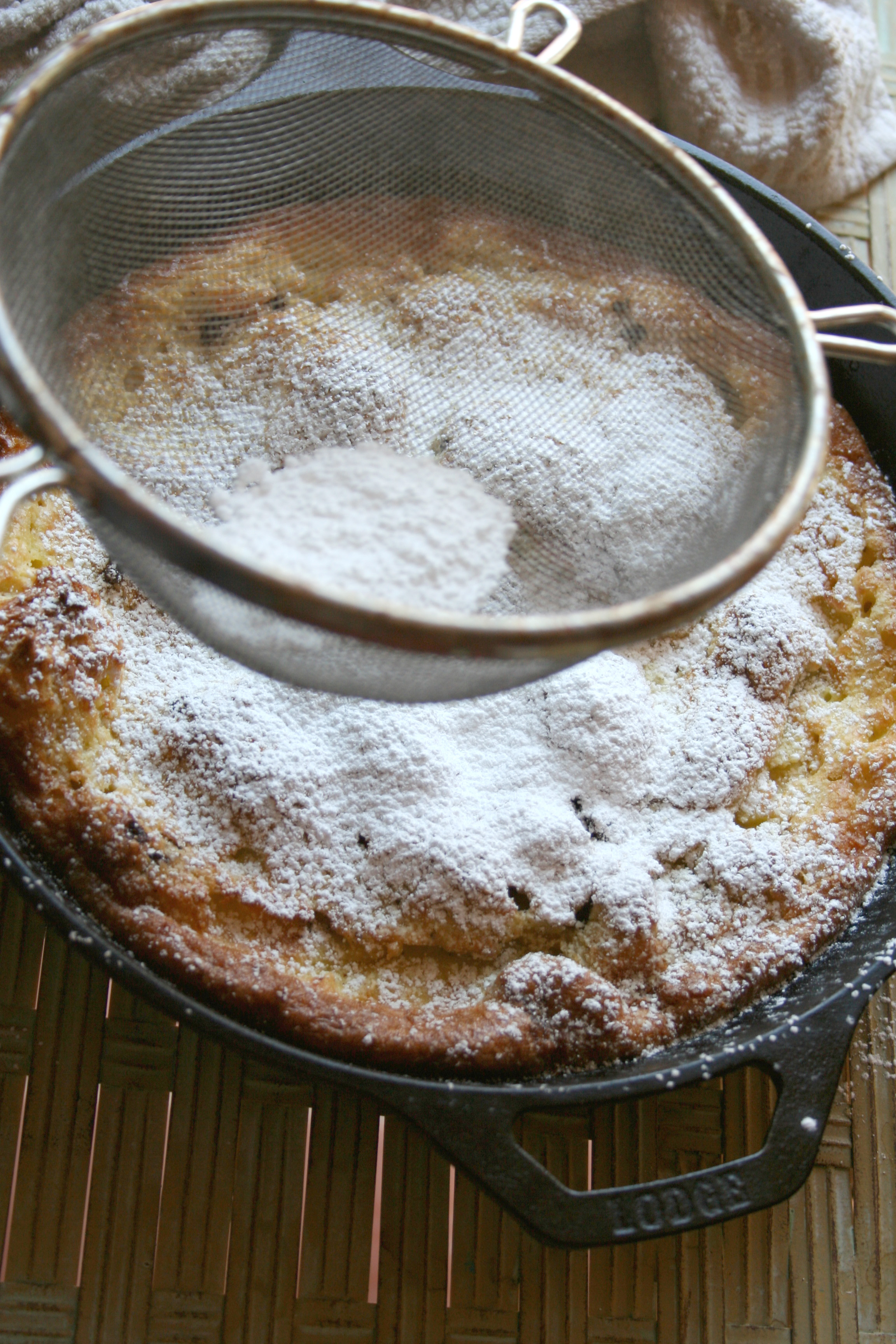 Have you ever tried a Dutch Baby?