Great jewelry pieces never go out of style. Cuff bracelets are a timeless classic and are a fabulous way to accessorize just about any outfit. Believe it or not, they're easier to make than you think! All you need are a few basic supplies, and you can learn how to make a cuff bracelet in three simple steps.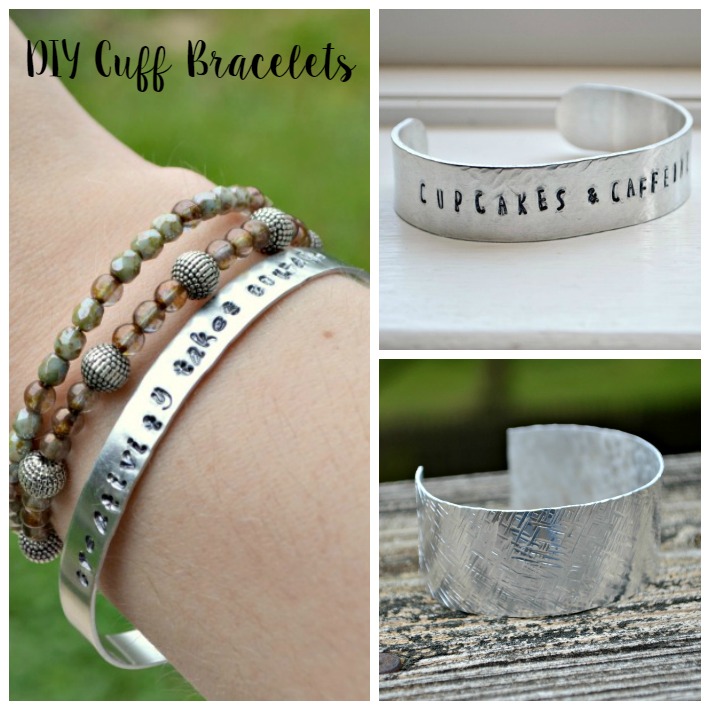 Here's what you need to create your own cuff
Materials:
Long rectangular stamping blank, any thickness you like

Steel stamping block

Metal stamping hammer and/or texture hammer

Metal alphabet and/or design stamps

Painters' tape

Bracelet bending pliers or bracelet bending bar

Stamp enamel (optional)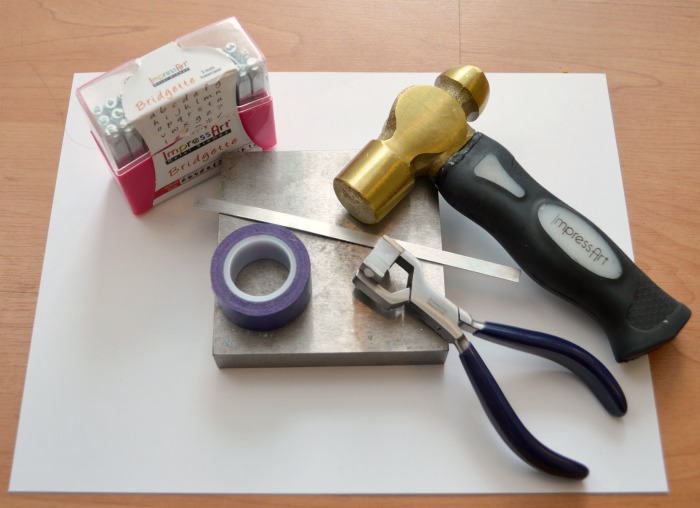 Now, follow these simple steps to make your own cuff bracelet
Step 1: Create your design
Tape your blank to the steel stamping block and use your hammer and stamps to create whatever design you like.
Creating a textured design
The easiest option is to use a textured hammer and simply stamp it repeatedly all over the surface of the blank to create a pattern. If you've never stamped before, this is a great first project because there's no way to do it wrong! Plus, a texture hammer is less expensive than a hammer plus alphabet stamps.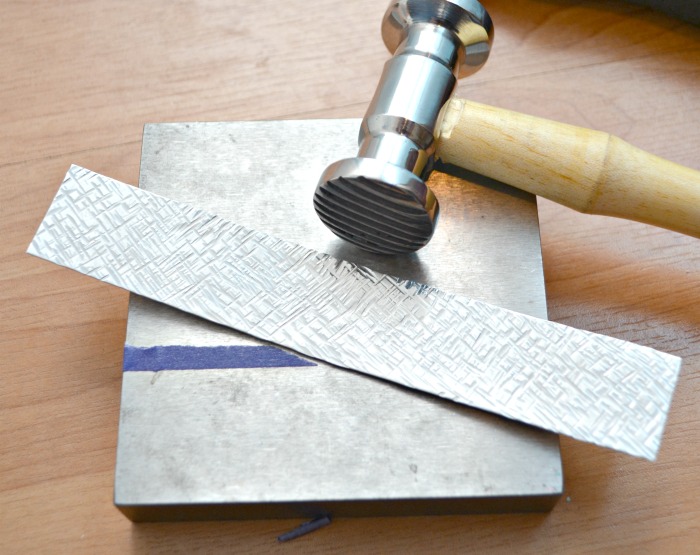 Stamping a personalized message
Your other option is to use alphabet stamps to make a personalized message. It could be a favorite phrase, a song lyric, names, dates or anything else that's meaningful to you. I recommend starting in the middle of the blank and working your way outward to make sure your design is centered. Feel free to add design stamps to further personalize your design.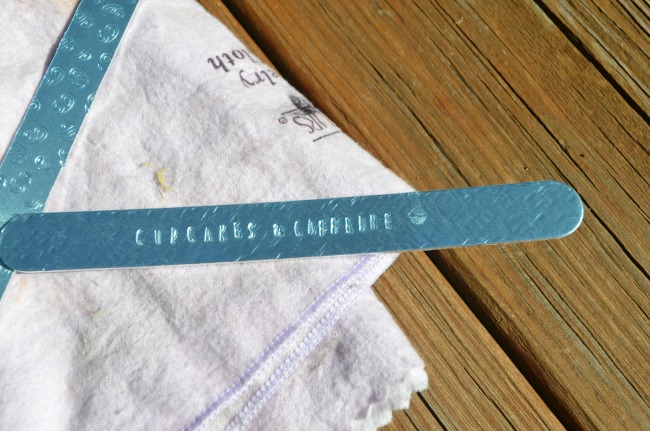 Step 2: Bend your stamping blank into a cuff shape.
Bending with nylon jaw bending pliers
One way to do this is using nylon jaw bracelet bending pliers. Starting in the center of the blank, place the metal inside the pliers and squeeze gently. This curves the metal into your desired shape. Continue along the blank, working your way toward each end until the entire cuff is shaped.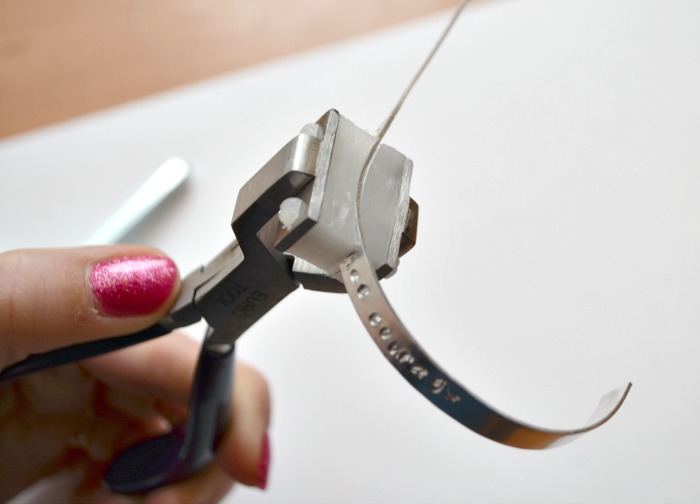 The cuff will be one size fits all and slightly adjustable. The type of metal your blank is made of will determine how easy it is to bend and adjust.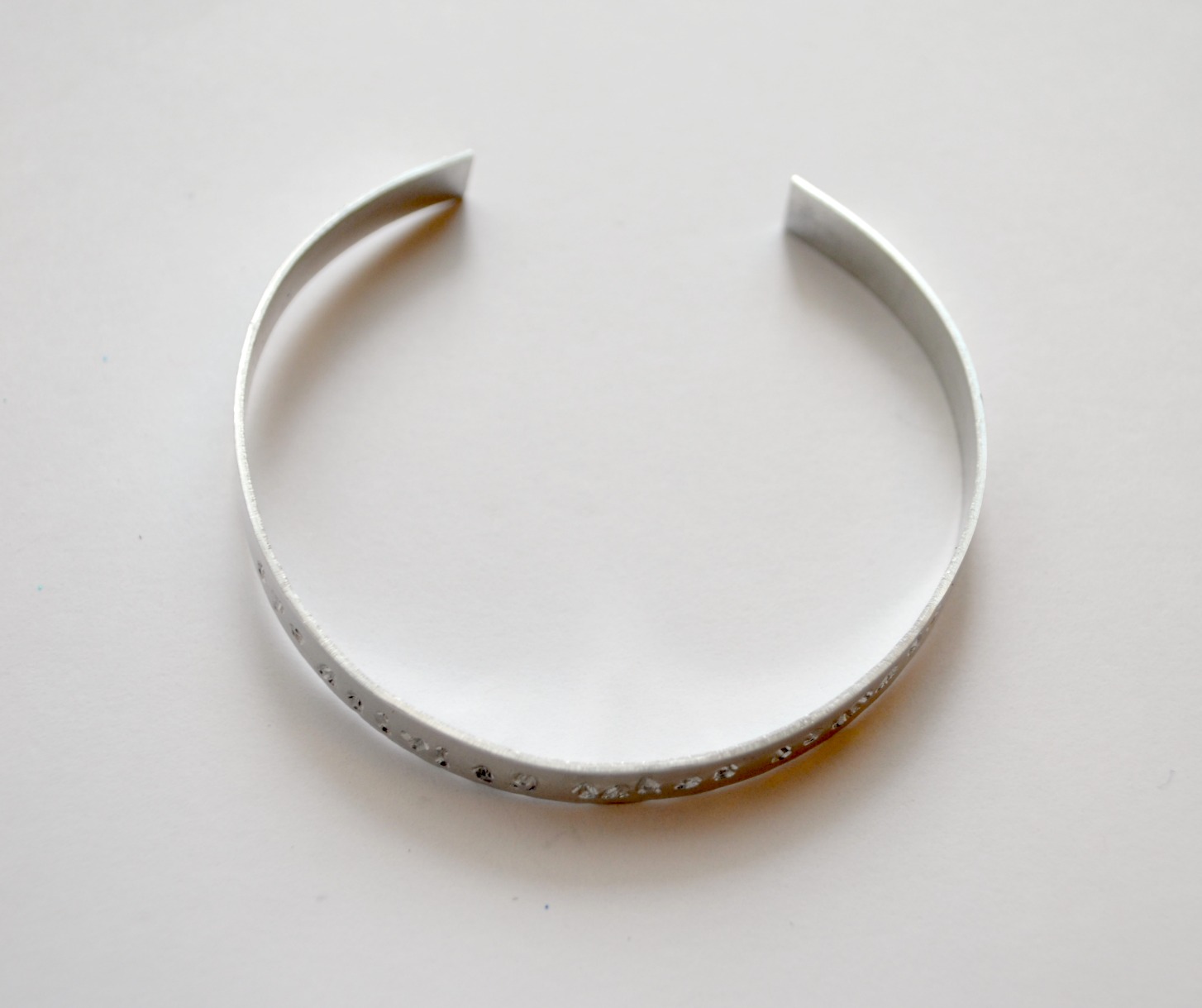 Bending with a bending bar
The other tool you can use to create a cuff is a Bracelet Bending Bar. This is a long, mostly flat piece of metal with one curved end. To use it, place one end of your stamped blank in the notch on the curved end.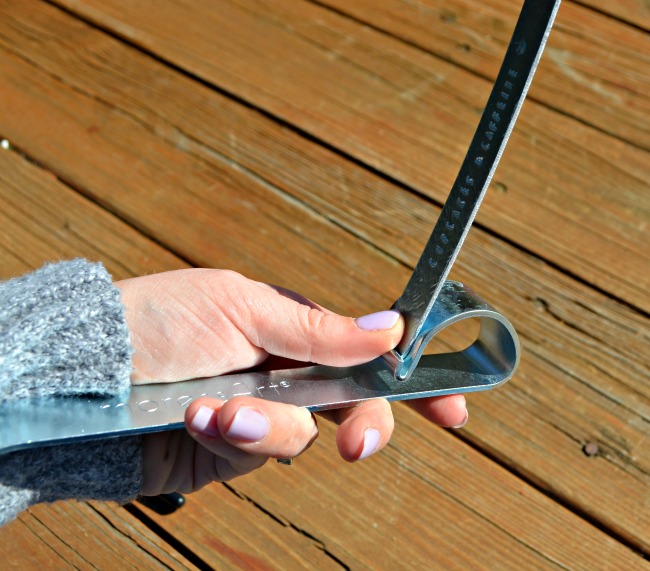 Holding the blank in place with one hand, apply pressure with the other hand and bend it over the curved area.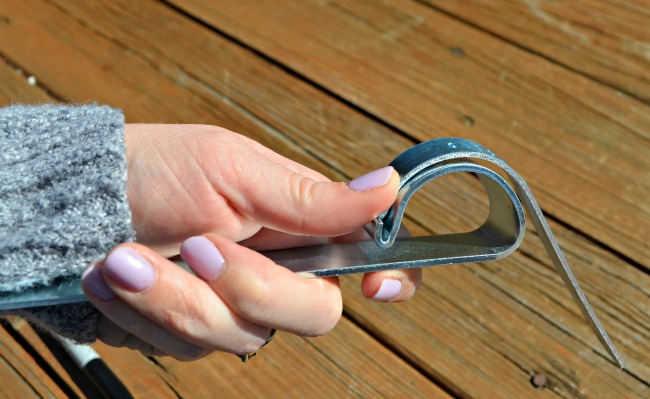 Flip the blank over and repeat on the other end. This will create a smooth, even cuff shape.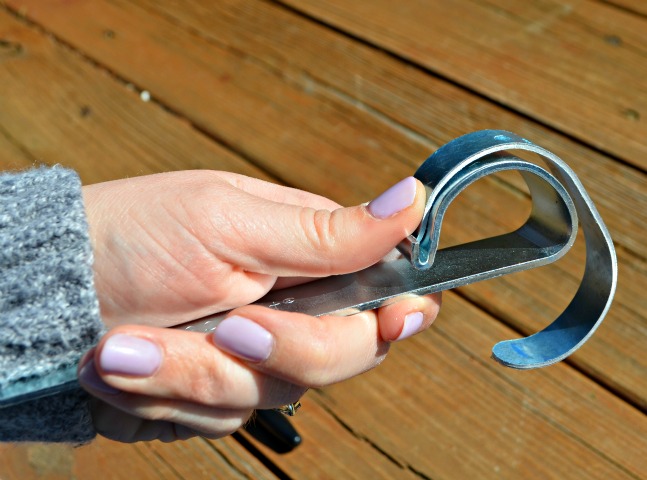 If you opted for a simply textured cuff, you're all finished and your bracelet is ready to wear! If you chose to use alphabet or design stamps instead of or in addition to the texture, you'll want to move on to step three.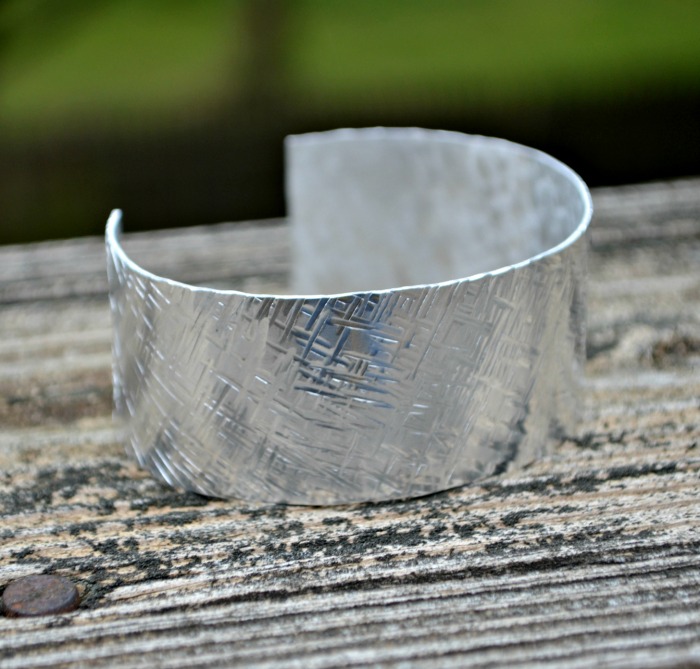 Step 3: Color in your stamped message (optional).
To make your message really stand out, you'll want to fill in the stamped impressions. One way to do this is by using a black permanent marker. My favorite way, though, is to use black stamping enamel. Either way, fill in the letters with the color, then wipe off the excess using a paper towel or jewelry polishing cloth.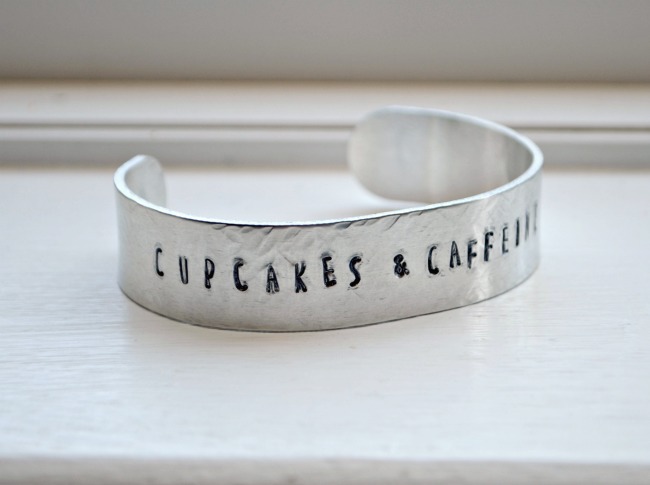 That's all there is to it! Your cuff is ready to wear! What do you think? How would you personalize yours?