Have you ever found yourself dreaming of unique shapes for cookies or fondant decorations, only to be discouraged to learn that no such thing exists in decorating supply stores?
No need for dreams deferred: all you have to do is learn how to make a cookie cutter.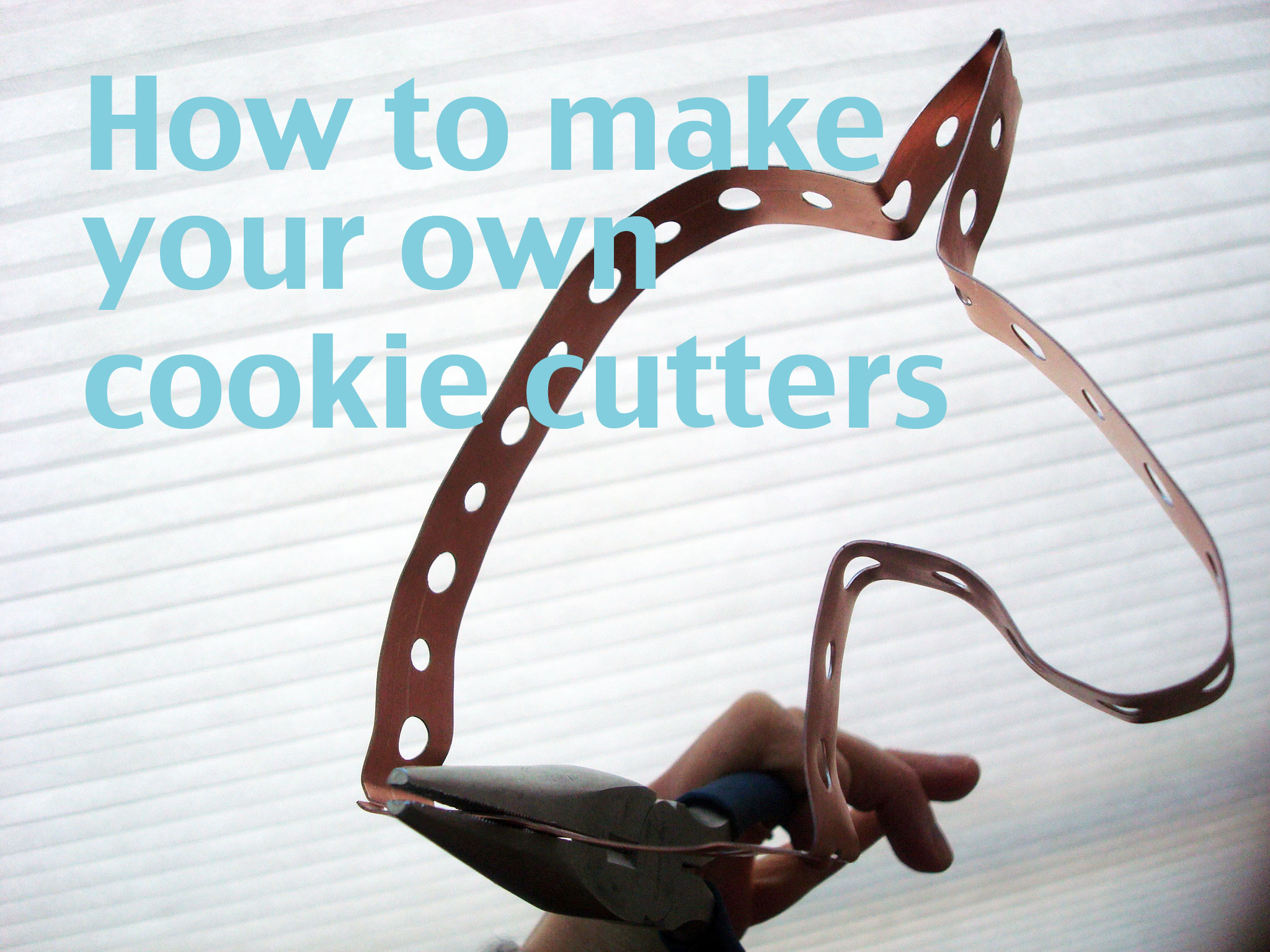 Believe it or not, making a cookie cutter or making fondant cutters is actually quite easy. It will require a trip to the hardware store, which may be foreign territory for some cake decorators, but it's worthwhile. The ability to create the decorations of your dreams, whether they are baked treats or unique cake decorations, is well worth seeking out the materials.
What shape should you choose?
Although you can shape your cutters as simply or as intricately as you'd like, do choose a shape that's recognizable as a silhouette.
Say you want to make a silhouette of a unicorn: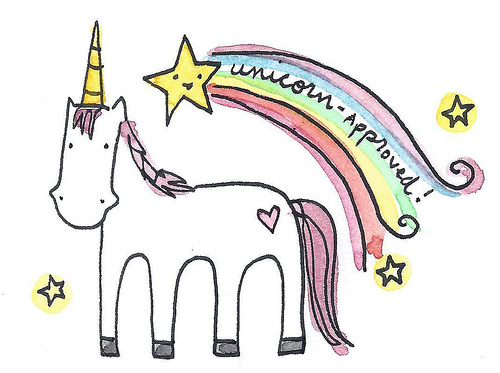 While this unicorn is adorable, it simply wouldn't work as a cookie or fondant cutter shape. One like this, however, would: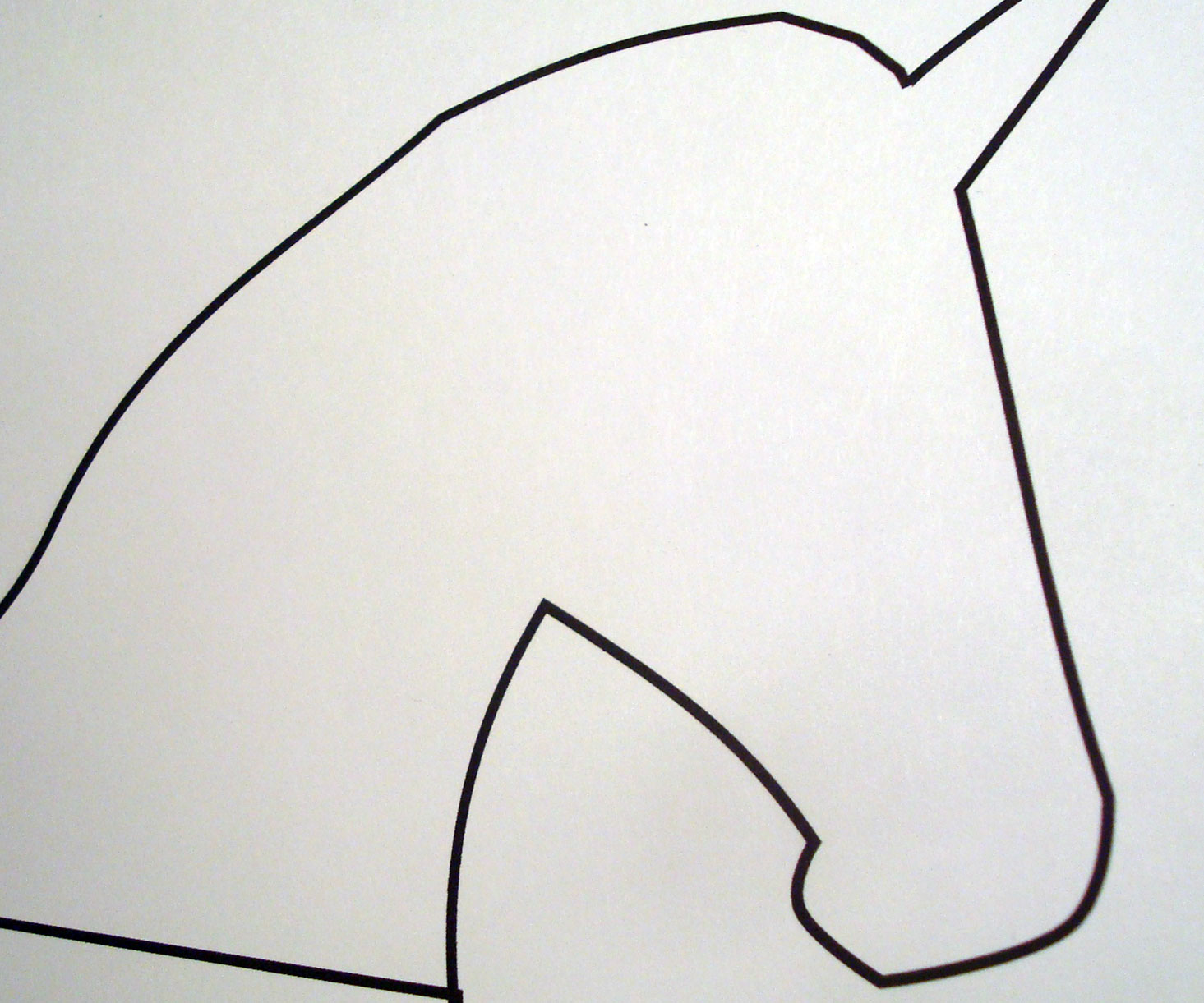 You could also just make recognizable shapes that you don't have on hand. Say, for instance, you're having trouble finding a heart-shaped cutter in the exact size you need? This is a great opportunity to make a cutter in the perfect size.
Research online for the silhouette shape of whatever you'd like to make — there are plenty of royalty-free images you can print out. Or, choose a shape and trace its silhouette.
Necessary supplies
Author's note: After visiting four hardware stores before I found what I needed, I figured it was worth discussing some material options. There are some specific supplies you'll need to create cookie cutters. While they are listed below, the metal strips and adhesive might require a bit more explanation.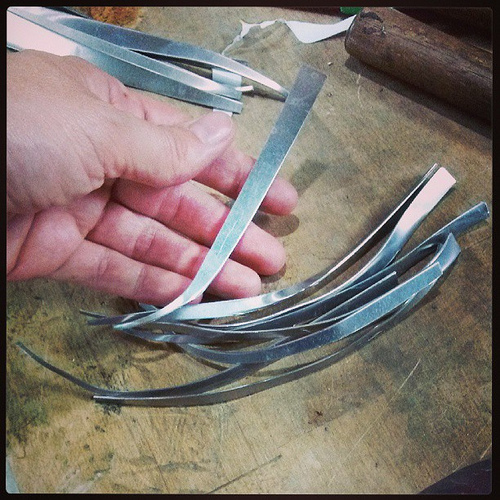 Photo licensed via Creative Commons by Flickr member knitsteel
Flexible aluminum or copper strips
You'll want flexible metal that can be manipulated, but will generally stay put once you've created your desired shape. Both aluminum and copper strips will do the job, and food-safe varieties can be found. It is important that you check the materials — if the metal contains lead, this is not something you want coming into contact with your food.
The copper tape used in the photos worked beautifully, but one thing to keep in mind is that if your cookies or cutouts exceed ¼" thick, the perforations may affect how clean the shape cuts. This isn't a problem for most recipes, but it is a concern to keep in mind.
In terms of thickness, look for metal that is about 1″ thick. If it is too thin, the cutter will be difficult to handle and may not clear the cookie dough without you leaving fingerprints.
Having trouble finding strips? Some hardware stores will cut sheets of aluminum or copper to the thickness you'd like. Or, cut strips from old (but clean!) aluminum serving trays, such as the ones you'd use for lasagna.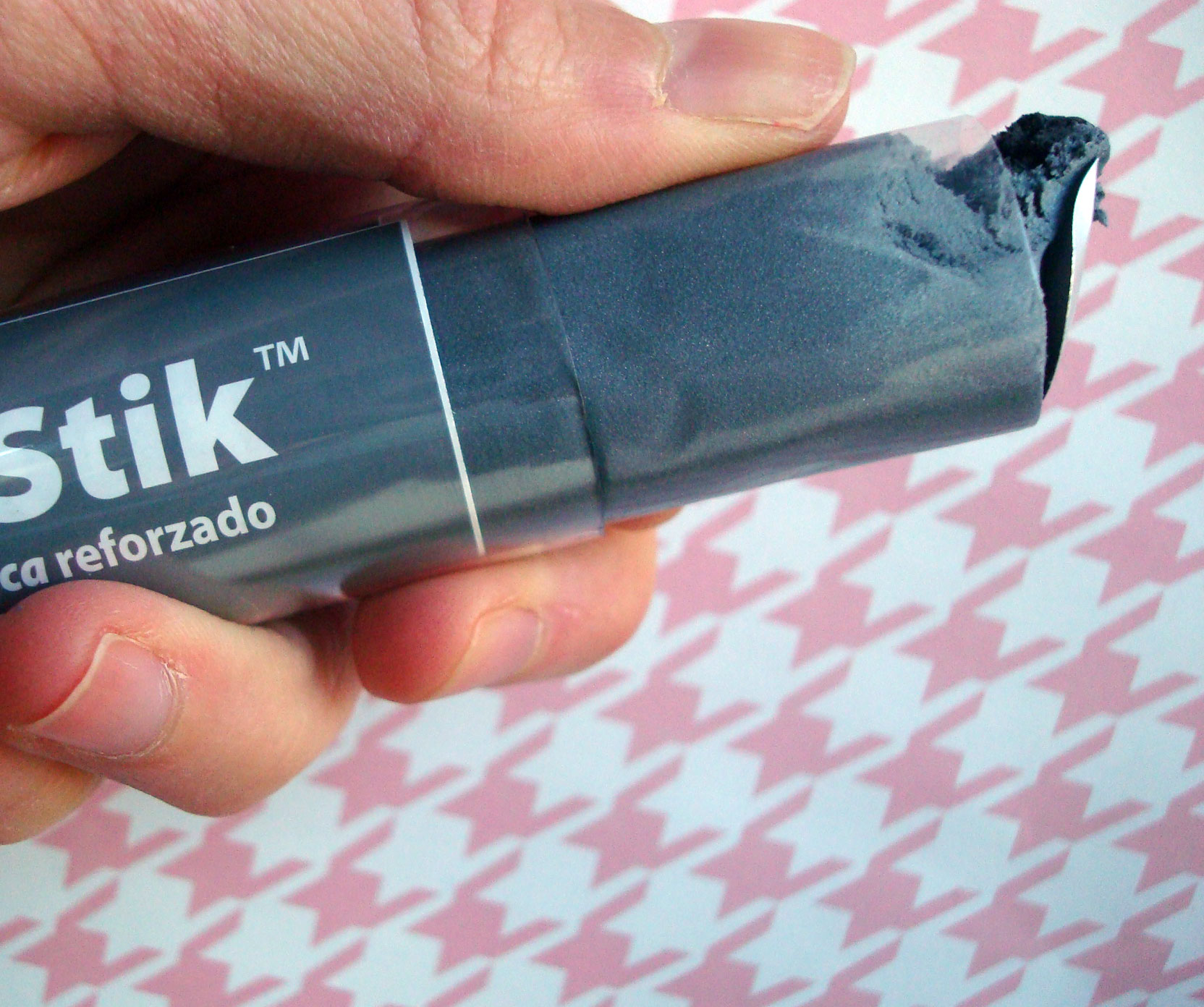 Metal adhesive
To make sure that you can seal your finished cookie cutter, you'll need an adhesive. JB Weld's SteelStik is readily available in hardware stores, and is deemed drinking glass safe. Plus, it's easy to use: all you have to do is knead it in your fingers and then apply to the surfaces you'd like to adhere, like putty.
How to make a cookie cutters
You'll need:
A reference image, printed in the exact size you'd like
String
Shears or scissors that can cut through metal
Approximately 1″ thick flexible aluminum or copper that's food-safe
Needle-nosed pliers, to help manipulate the metal into shapes
Sand paper appropriate for metal
Food-safe metal adhesive such as JB SteelStik adhesive
A small clamp or clothespin to hold the cutter in place while the adhesive dries
Step 1:
Choose your image (for advice, see above). Using your string, follow the pattern of the image. Once you've traced the image with the string, add about 1 ½" and cut off the string from the spool. You've now cleverly measured just how much of the metal you need.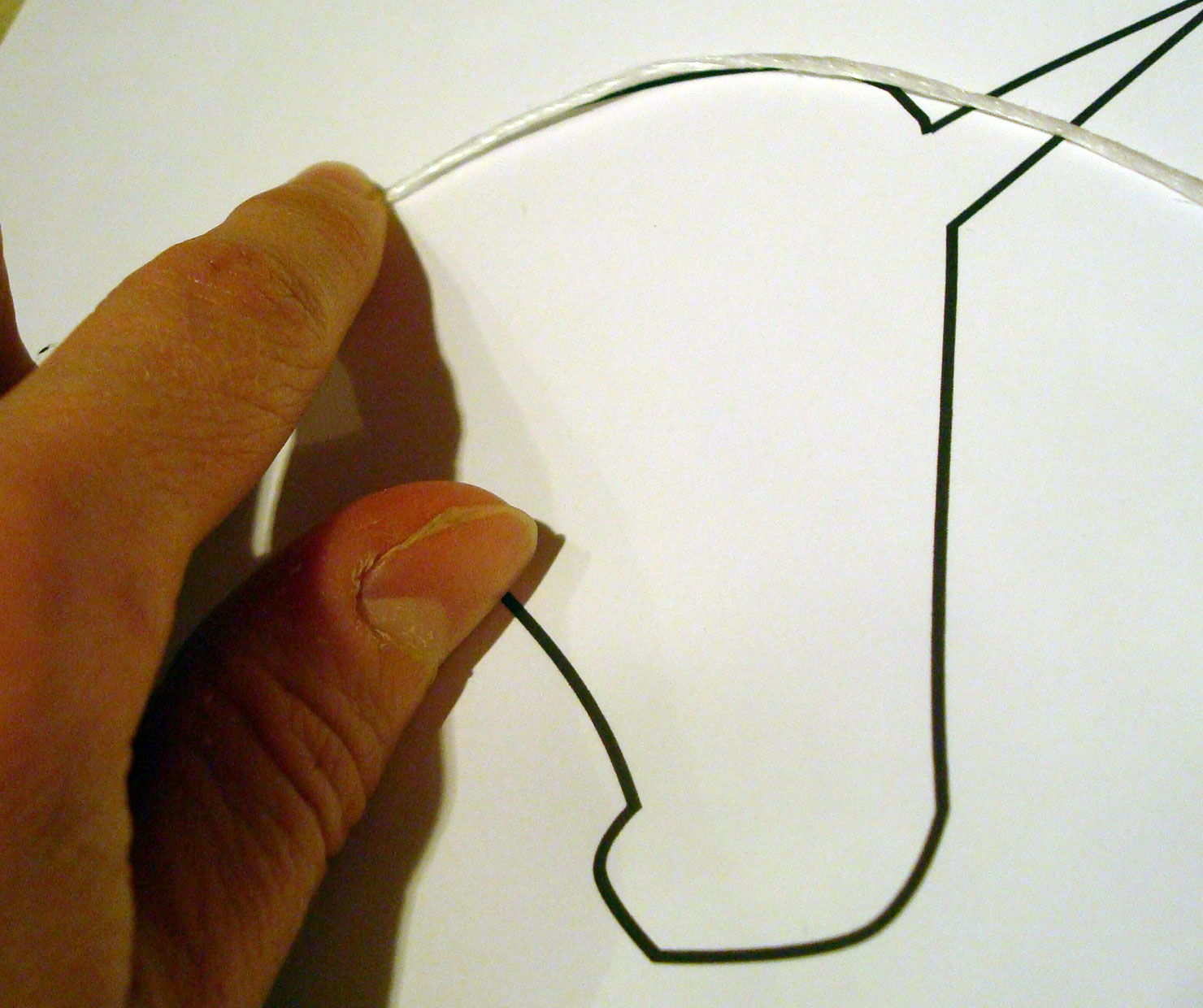 Step 2:
Align the string to the metal and cut off as much as you need, using utility shears or scissors that can slice through the metal with ease.
Step 3:
Now, it's time to get craftsy and manipulate the metal into your desired shape. For rounded areas, this is actually easy enough to do by hand, simply bending the metal with your fingers. For sharp corners or precise angles, use the needle nosed pliers to help make more precise angles.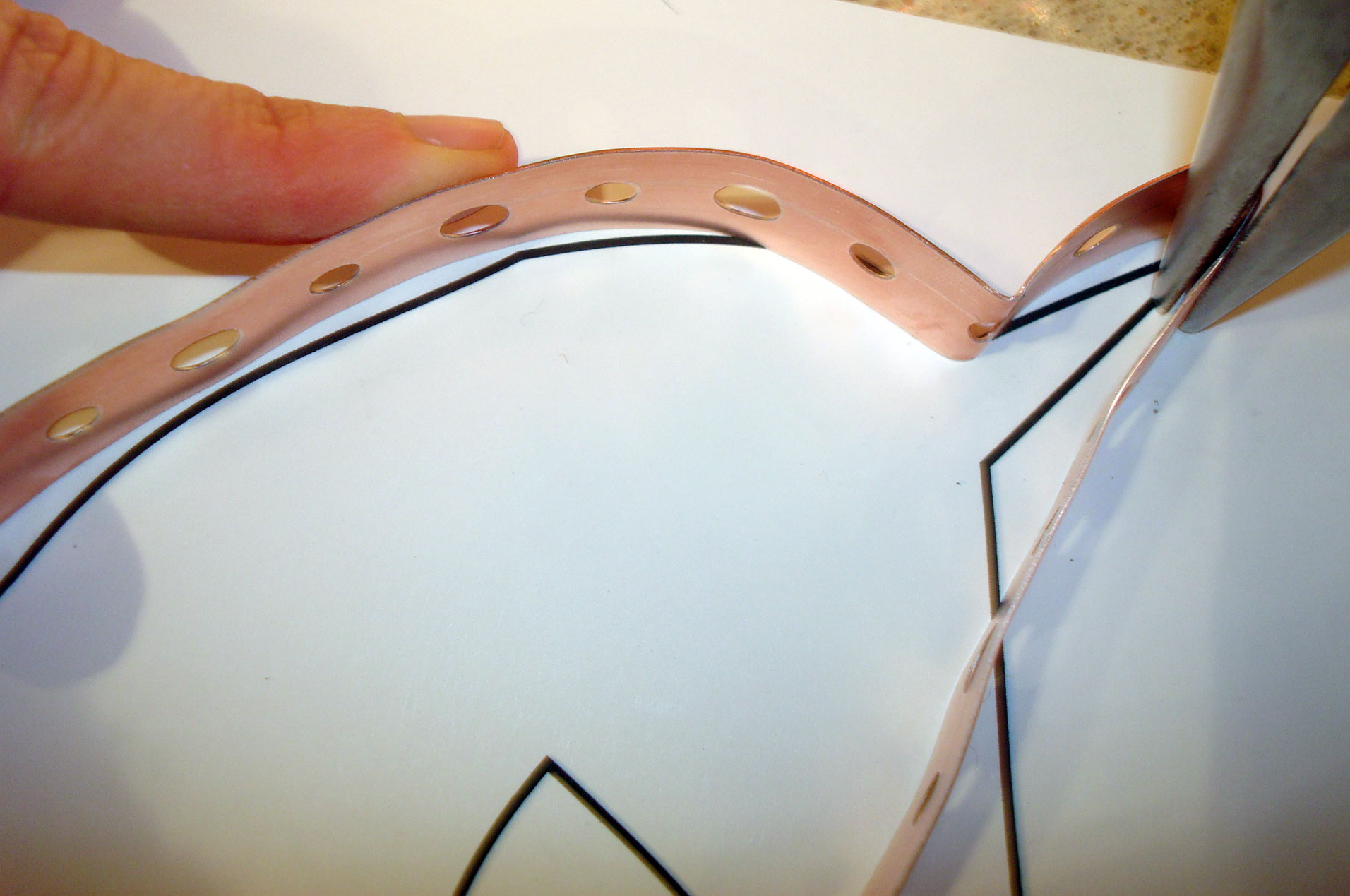 Step 4:
Once you've completed the image, make any minor adjustments by hand. You don't have to have a carbon copy of the image — make it your own!
Step 5:
Lightly sand the portions of the cutter that will be adhered. This will help the glue do its work. Dust it off before adhering.
Step 6:
Apply the adhesive. Pinch off a piece and knead with your fingers until it is uniform in color. Apply to the spot being adhered, and join the pieces together. Pick off any excess bits that have poked out along the sides. Use a clamp or clothespin to keep the cutter together until the adhesive dries.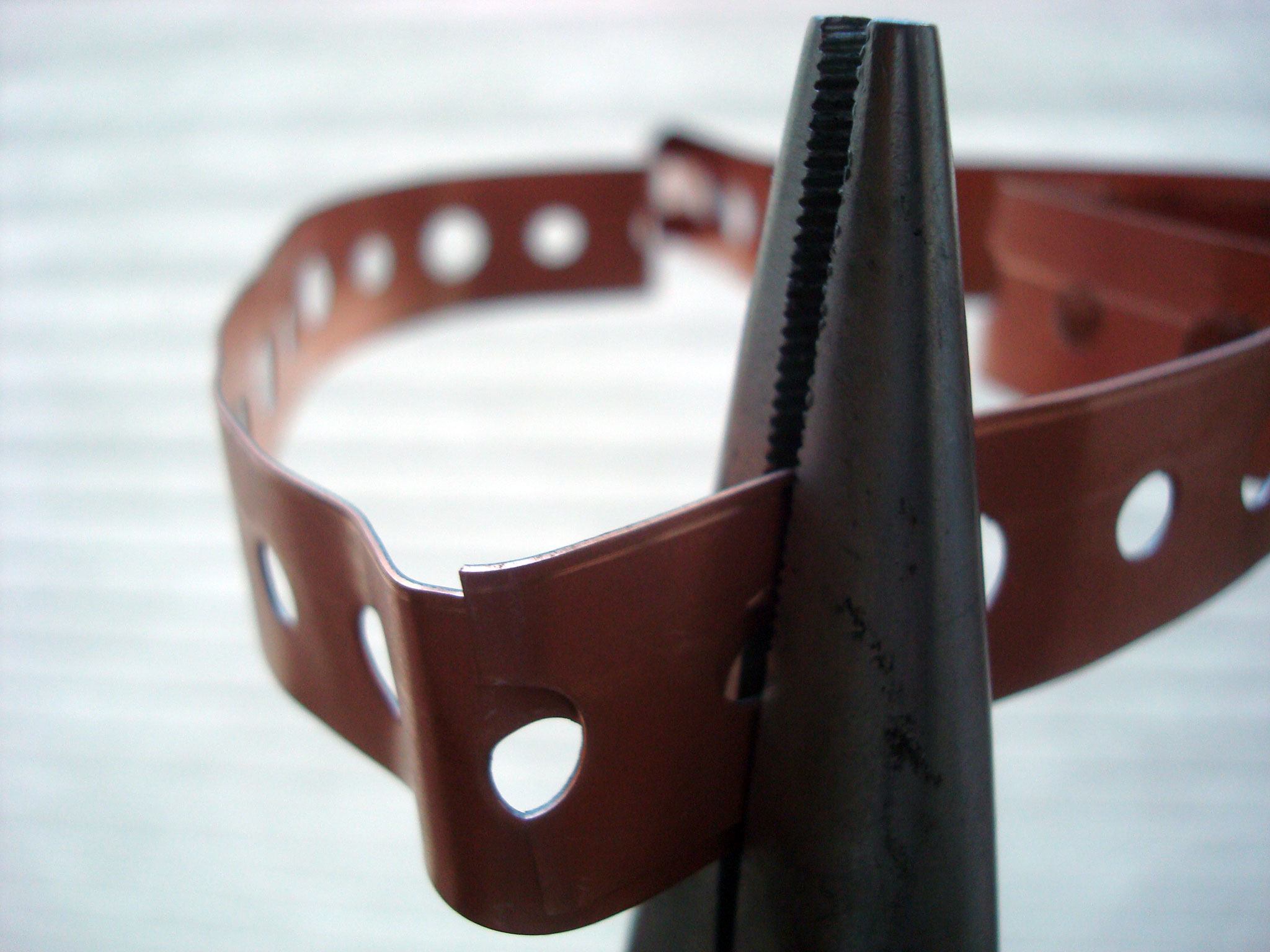 Step 7:
Wash off your cutter. It's now ready to use.
Caring for your cutter
Depending on the type of metal you use, your cutter may warp or lose its shape after use; simply bend right back into place as needed. Keep your reference image on hand, or save the file on your computer, so you can re-create the cutter if needed or desired.
Do not put your homemade cutter in the dishwasher. Even though your construction is sound, it's better to handle it with care to prolong its life. Gently hand wash.
Ideas for how to use your cutter
Obviously, cutout cookies are a perfect way to use your cutter. Use a recipe which requires rolling out the dough.
Pie crust cookies are another great way to use your cutters and to use up homemade pie dough scraps while you're at it.
Not to blow your mind, but if you sandwich two pie crust cookie cutouts with jam before baking and then cover the finished cookies with confectioners' sugar glaze…you've got yourself some very special homemade Pop-Tarts.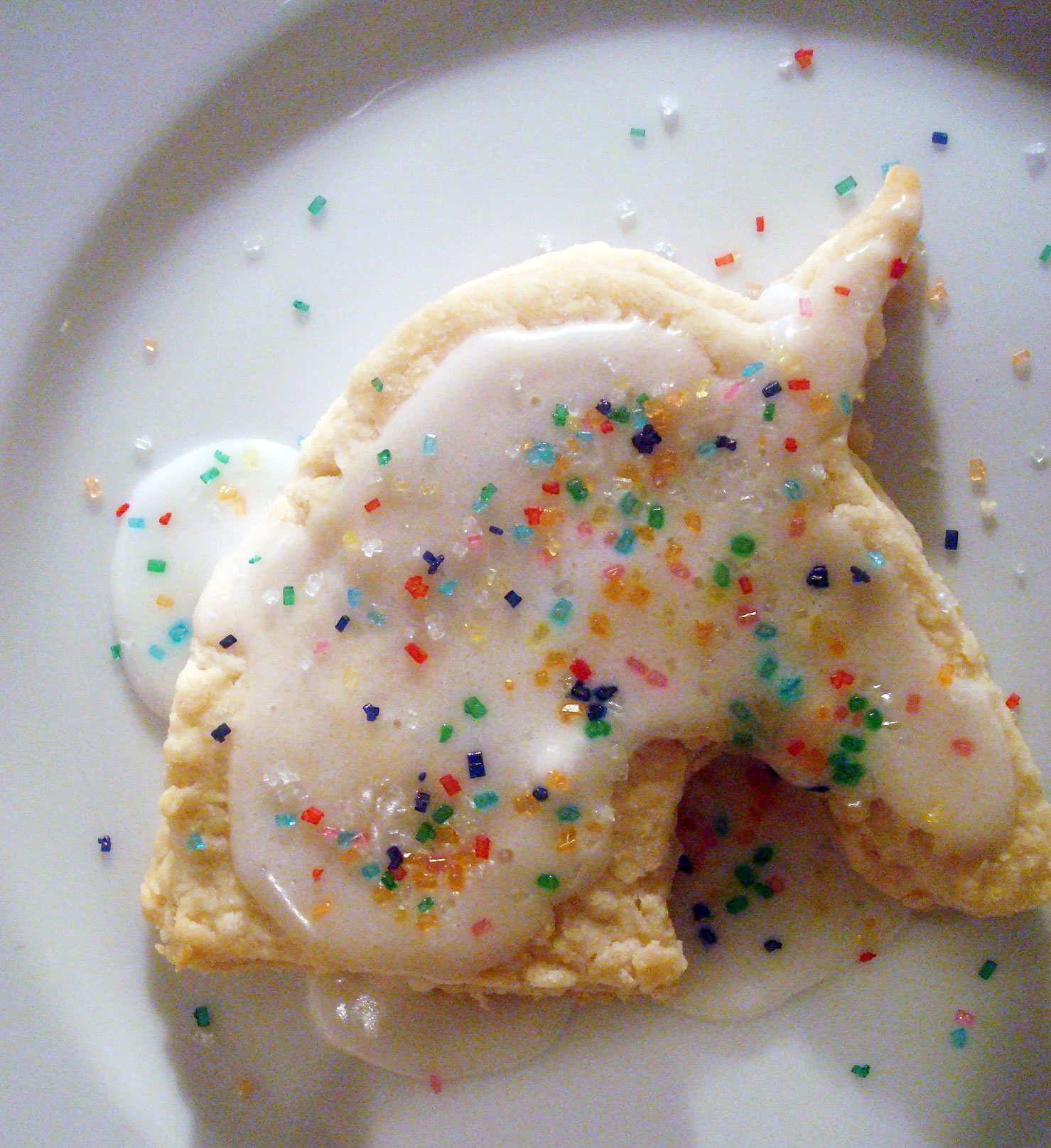 You can create special cutters for specific occasions to make a highly customized, very special mode of creating cake decorations. Using your custom cutter as a fondant cutter can yield extra-special cakes that are certainly not cookie cutter, at least in the proverbial sense.
Now that you've made your own cookie cutters, learn cookie decorating techniques that will really make them shine in the Craftsy class Decorating Essentials: Designer Cookies with Autumn Carpenter.
What kind of cookie cutter do you dream of creating?