I love the shabby-chic look, and this week I have a pretty functional Christmas accessory that is also very practical. Combine embroidered and graphic buttons to make a lovely Christmas card holder.
This project combines some simple scrapbooking punches, ribbons and regular wooden clothespins with a few simple embroidery and sewing techniques. Read on for step-by-step instructions on how to make it.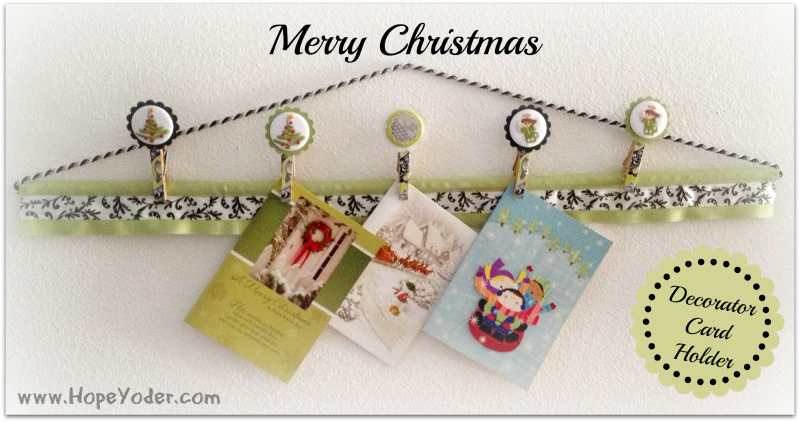 Supplies
Very Vera Paper Graphics (available in green, pink, purple or yellow)
Celadon 3" Wide Grosgrain Ribbon
1 yard plus 1" wide printed ribbon
33" Cording
¼" by 30" Dowel
20-lb. copy paper
Clothespins
Mod Podge
Mod Podge Sparkle
Foam brush
E6000 Glue
1 ½" (size 60) covered buttons (with sew-on shanks removed)
Note: We have used a fabric button cover machine, but you can substitute any type of covered button kits found at your local craft or fabric store.
Directions: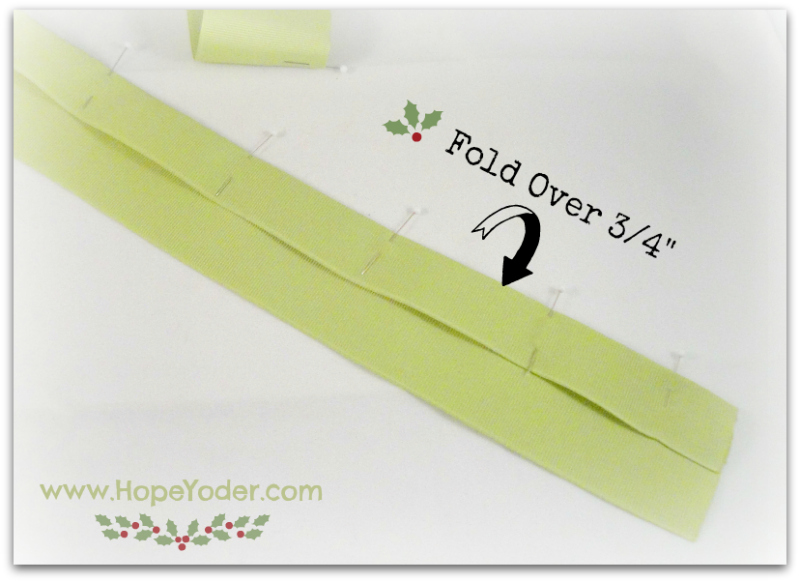 Step 1:
Cut 3" grosgrain ribbon to 30 ½" long.  Fold under ¾" along one long edge and press with an iron (use a press cloth to avoid melting ribbon).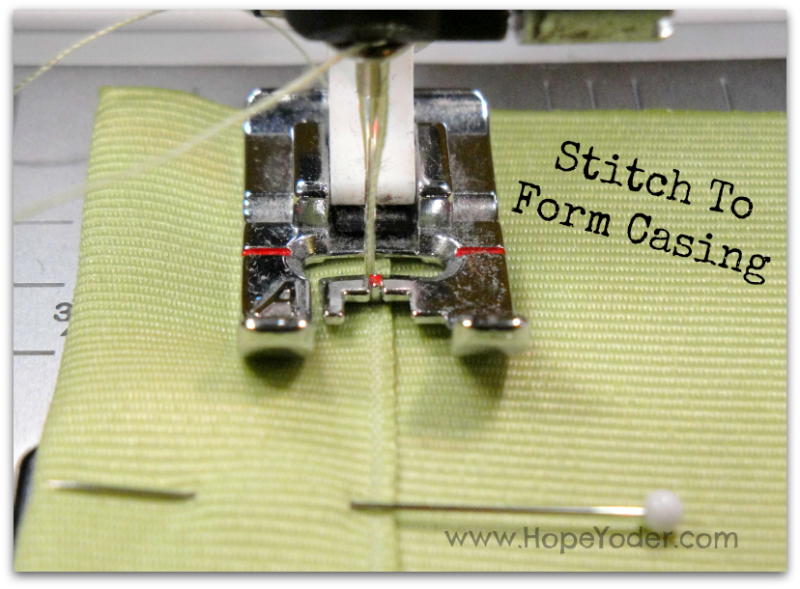 Step 2:
Sew close to the turned-under edge of the ribbon to form a casing as shown above.

Step 3:
Center the printed ribbon on the 3" wide grosgrain ribbon, placing one edge over the casing stitching line so it is hidden. Sew along both long edges of the 1" ribbon to attach it to the base ribbon. Use a lighter or match to seal both short raw edges of ribbon to keep them from fraying.
Step 4:
Position the cording ½" over one end of the dowel. Secure the cord to the dowel by wrapping them together using a needle and thread and add a dab of glue (Elmer's or E6000) and allow to dry.
Step 5:
Thread the dowel through casing in ribbon and push the dowel out the opposite end of ribbon so you can secure the other end of the cording. Secure the other end with needle and thread.
Step 6:
Embroider Christmas designs from Holiday Button~Ups Embroidery Collection onto white 3" grosgrain ribbon. Follow manufacturer's directions to make covered buttons, remembering to remove the sew-on shank so the button will lie flat.
Step 7:
Print Green Very Vera Paper Graphics on standard 20-lb copy paper. Follow instructions printed on Page 1 of the download file to make the decorative clothespins applying Mod Podge Sparkle for the last two coats. Allow the Mod Podge to dry between each layer as instructed.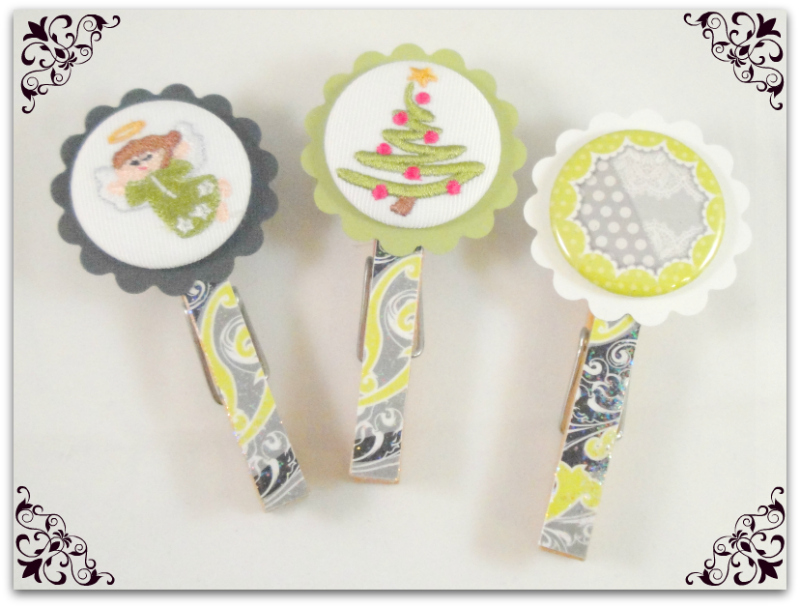 Step 8:
Cut circle scallops using card-stock paper punches. Glue buttons to scalloped circles using E6000 glue or Zots. Glue the button to the clothespins, allowing glue to dry completely in-between each step.
Won't this look great hanging on your mantel or on the wall of your entryway? This project also makes a great note holder for any time of the year. Just substitute the Christmas buttons for your favorite embroidery designs.
I love this project and think you could use it as a hair-bow or necklace organizer. Use your imagination and leave a note in the comments telling us how you can use this idea to create another project for your home.
Looking for more quick Christmas projects to embellish your home for the Holidays? Brush up on proper techniques for machine embroidery in the FREE Bluprint class, Machine Embroidered Classics, and then be sure to check out our festive Christmas napkins tutorial and our post on holiday machine embroidery appliqué ideas.