In case you didn't know, June is National Candy Month. Instead of lamenting about how much candy-eating time you've squandered, make the last few days count by doing something very special — learn how to make a candy mosaic.
This is not only a fun and whimsical cooking project, but candy mosaics are a fantastic addition to your cake decorating repertoire: Once the mosaic is made, you can simply pop it on top of a cake or a tray of brownies for an instant and crowd-pleasing treat.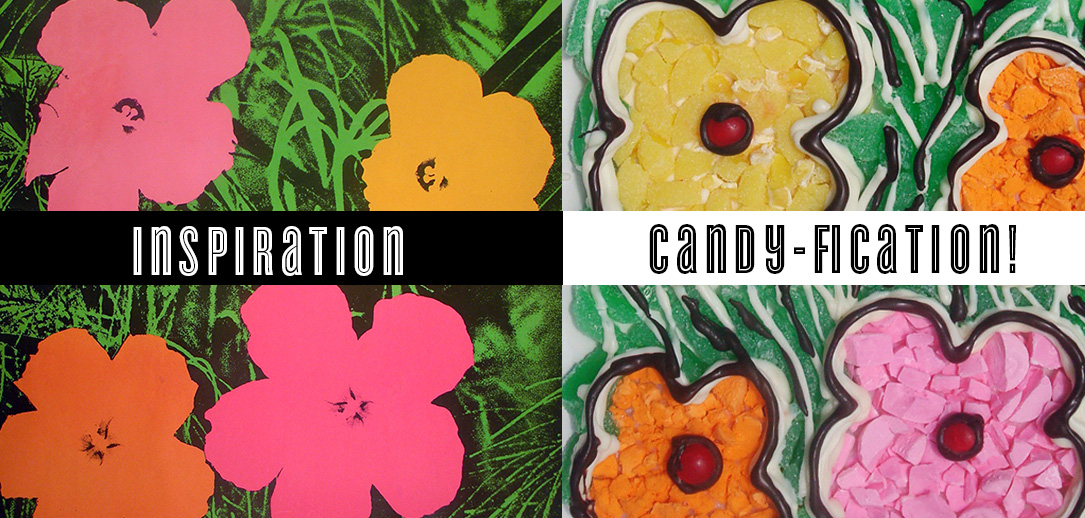 Photos via CakeSpy
You can make a mosaic out of just about any image you choose. For best results, choose an image with bold, recognizable images and bright, distinct colors. The more you practice, the more you may find that you are able to create works of art with depth and color using sweet, sweet candy!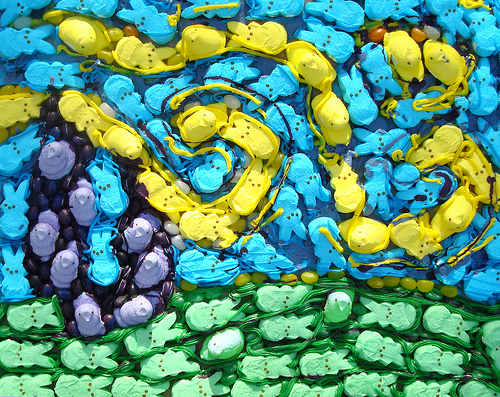 It's fun to create fine art images in candy, because there's a delightful novelty in seeing priceless works of art rendered in tasty edibles. So in this tutorial, we'll show you how to make a candy mosaic, inspired by the famed pop-art artist Andy Warhol, which must make this piece an original Candy Warhol!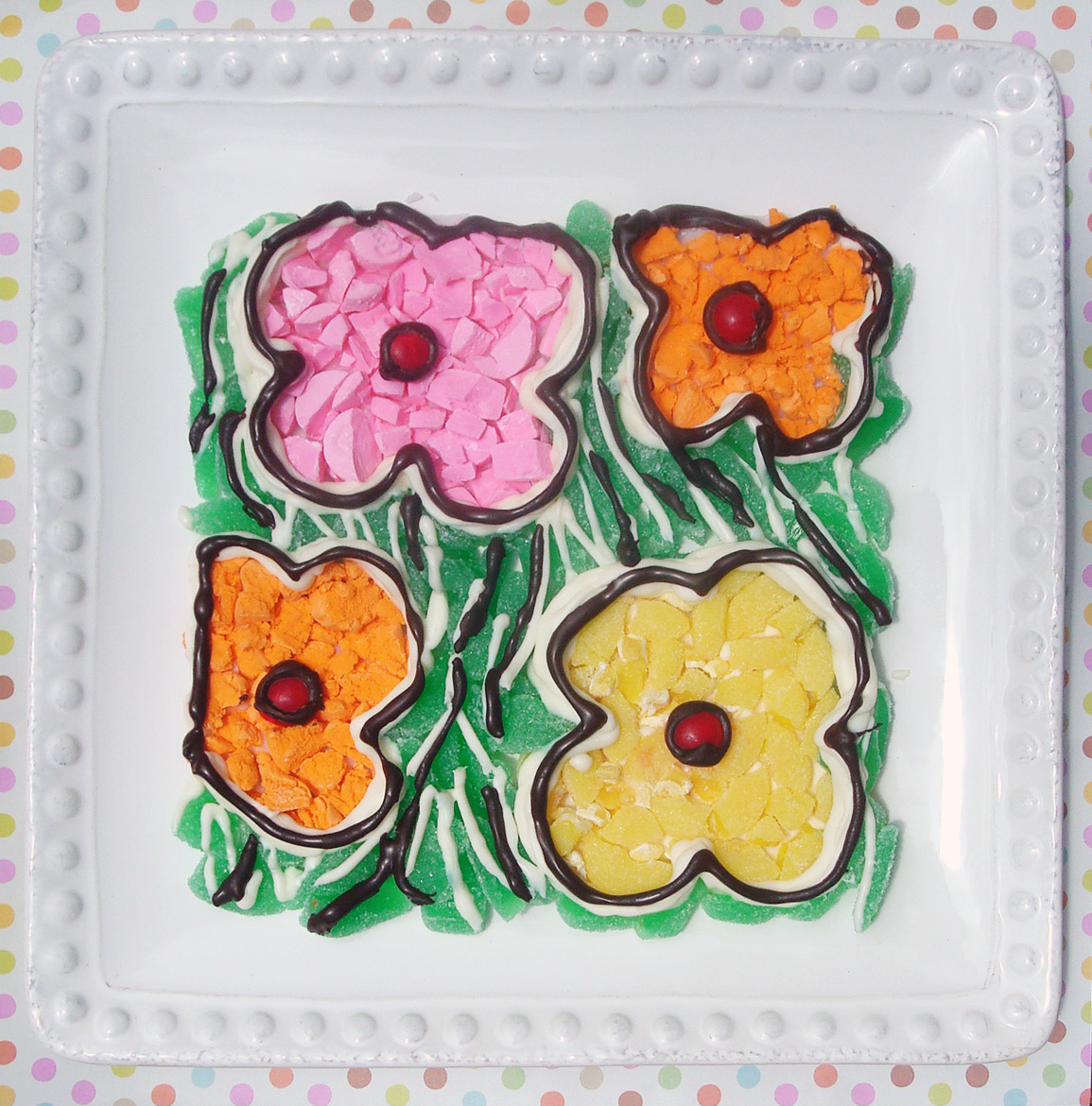 How to make a candy mosaic
You'll need:
A knife and chopping board for cutting candies
A spoon for spreading white chocolate
parchment paper
Baking pan in the size you'd like your final mosaic to be
Candies in various shapes and colors (approximately 1 cup candies per 6 inches)
~1 cup white chocolate, coarsely chopped, or vanilla candy melts
Additional dark or white chocolate for piping (optional)
Step 1:
Choose an image. Evaluate your image for the colors you'll need. Now for the fun part: Hit the candy aisle, and buy candies in the colors you need. You can take some creative license here, easily working in a different color scheme than the inspiration image.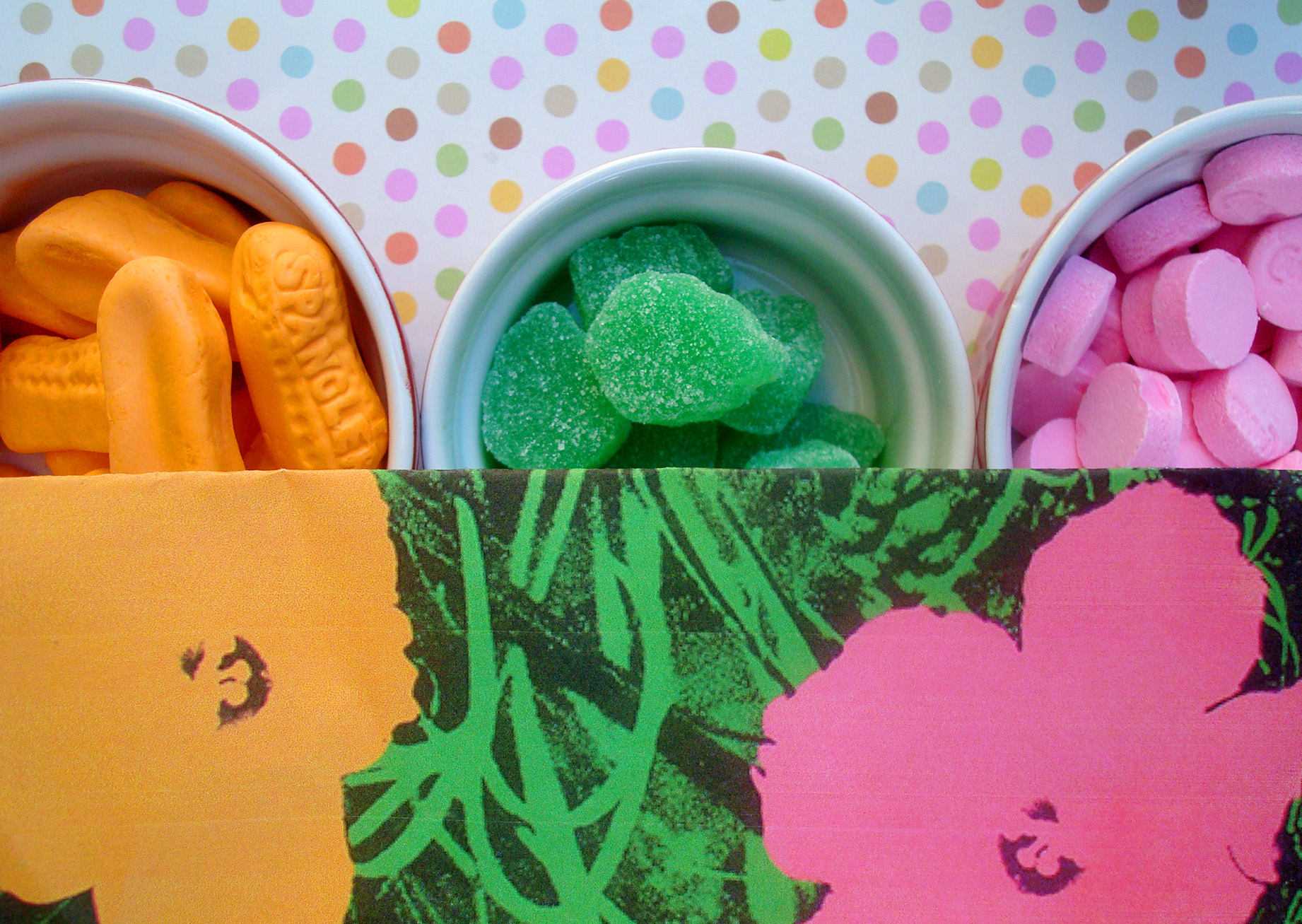 Step 2:
Format the image so that it is the size desired. Print in black and white and trim to fit. Place it on top of a baking pan, then place a sheet of parchment paper on top. You should still be able to see the image.

Step 3:
Trim the candies, or coarsely chop them, so that you have a variety of different sizes of each color. Keep each color separate.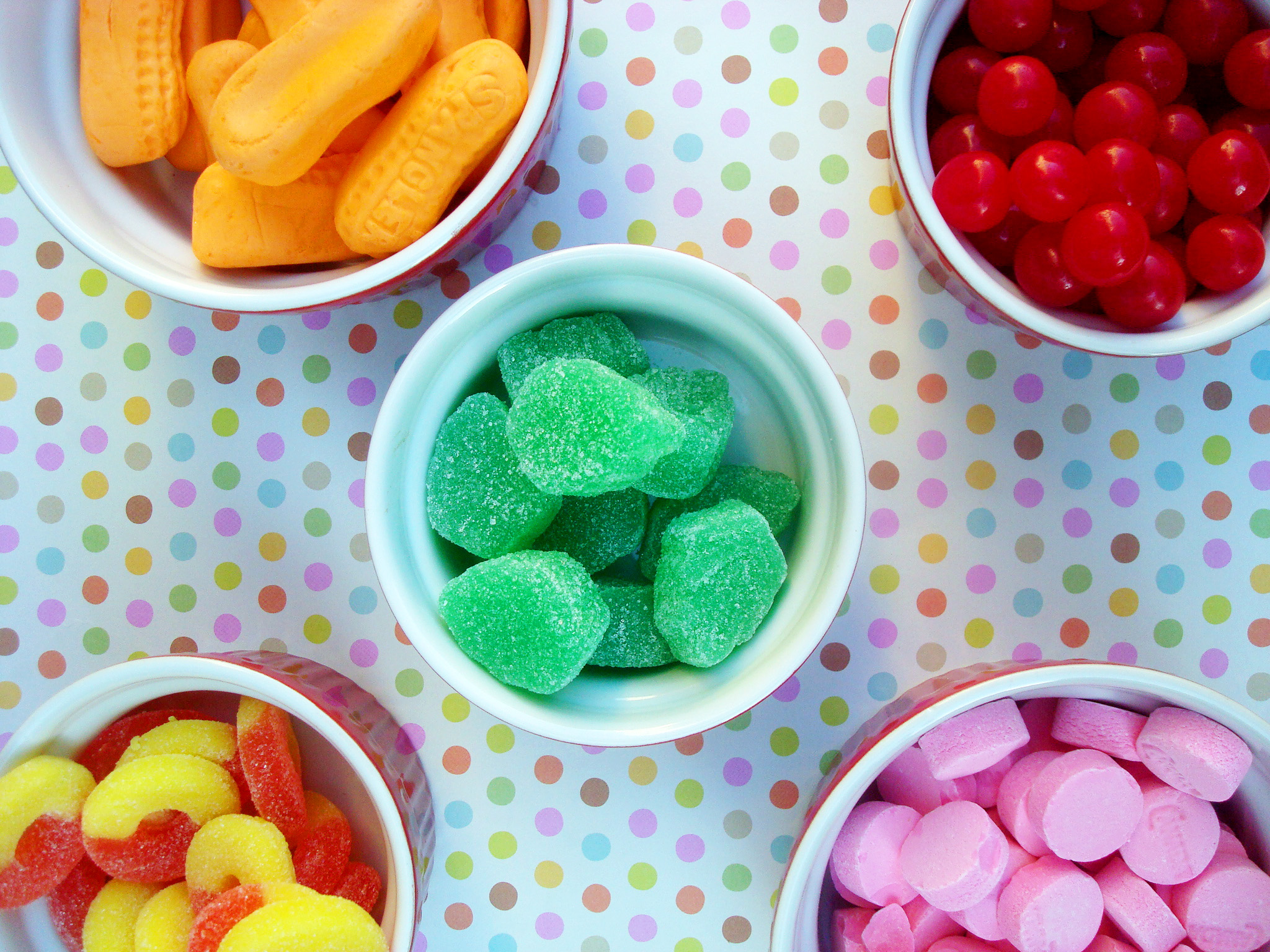 Step 4:
Melt your white chocolate in a double boiler. Working one portion at a time, spoon the white chocolate onto an area and then carefully cover it with the color candy needed to fill in that area. Be creative, using the irregular shapes of the candy pieces to give an interesting, textured appearance while still remaining true to the image.
Step 5:
Continue adding a little white chocolate at a time and adding more to your design. For best results, make sure you cover every part of the mosaic's bottom with white chocolate. This will make transferring it later much easier.
Step 6:
Once finished, let the entire thing set for at least an hour, until the white chocolate has hardened. To further define certain areas, you can pipe chocolate or icing on top of the mosaic image, if desired.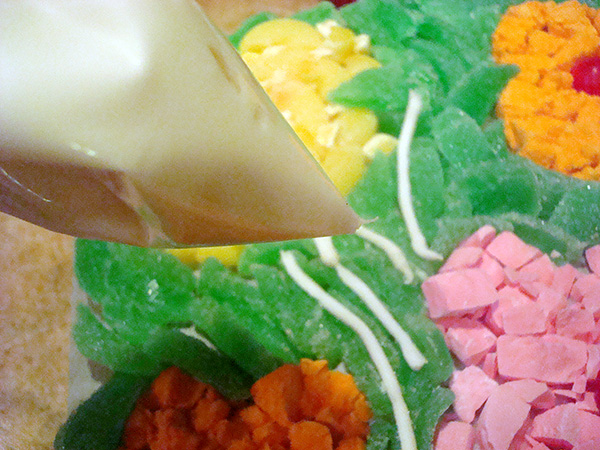 Step 7:
To transfer, delicately move the parchment sheet to the cake, tray of brownies, or right to a plate, un-peeling the parchment as you slide it on top. The white chocolate makes it easy to remove the parchment.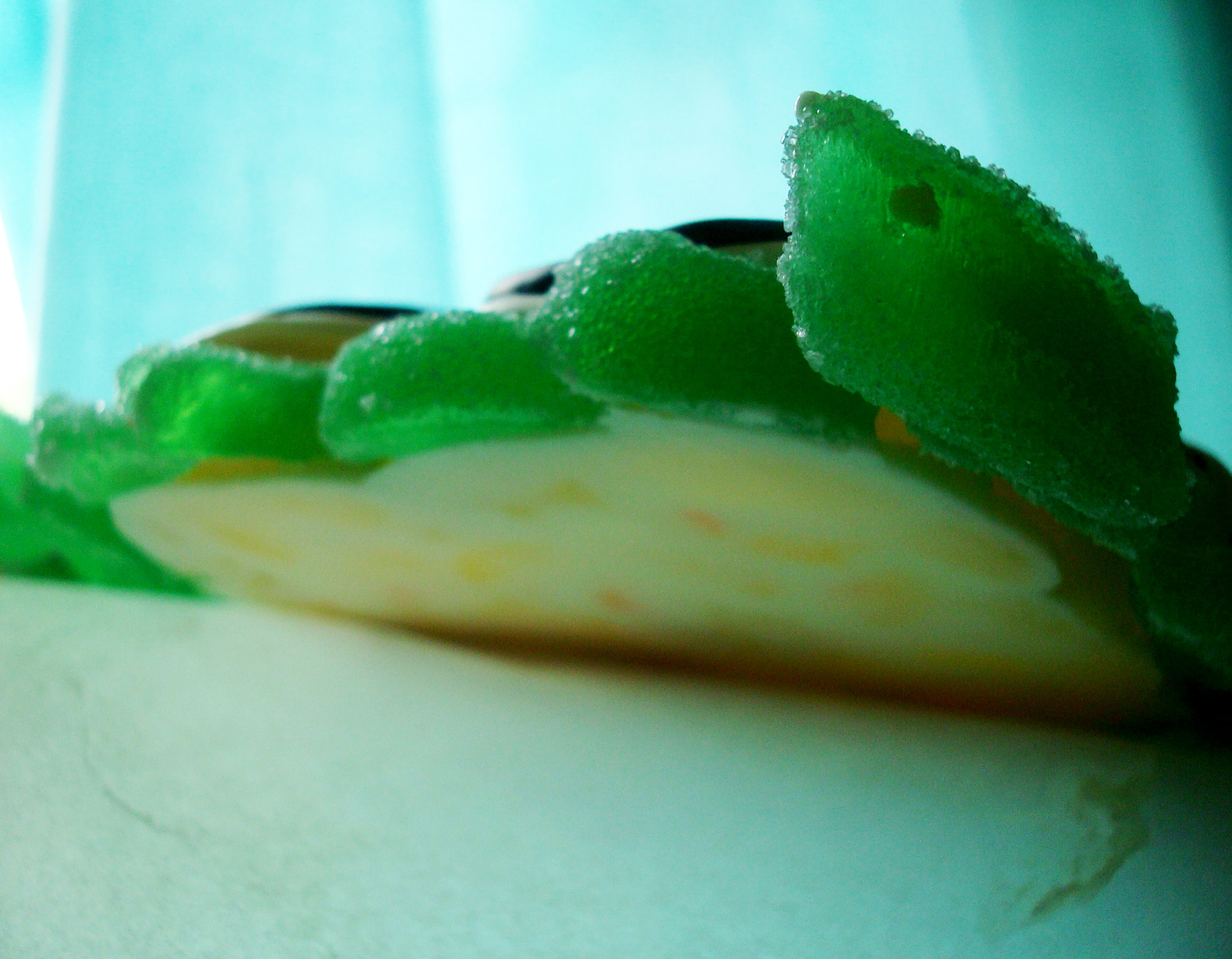 Once transferred, make any small repairs that might be necessary following the transfer.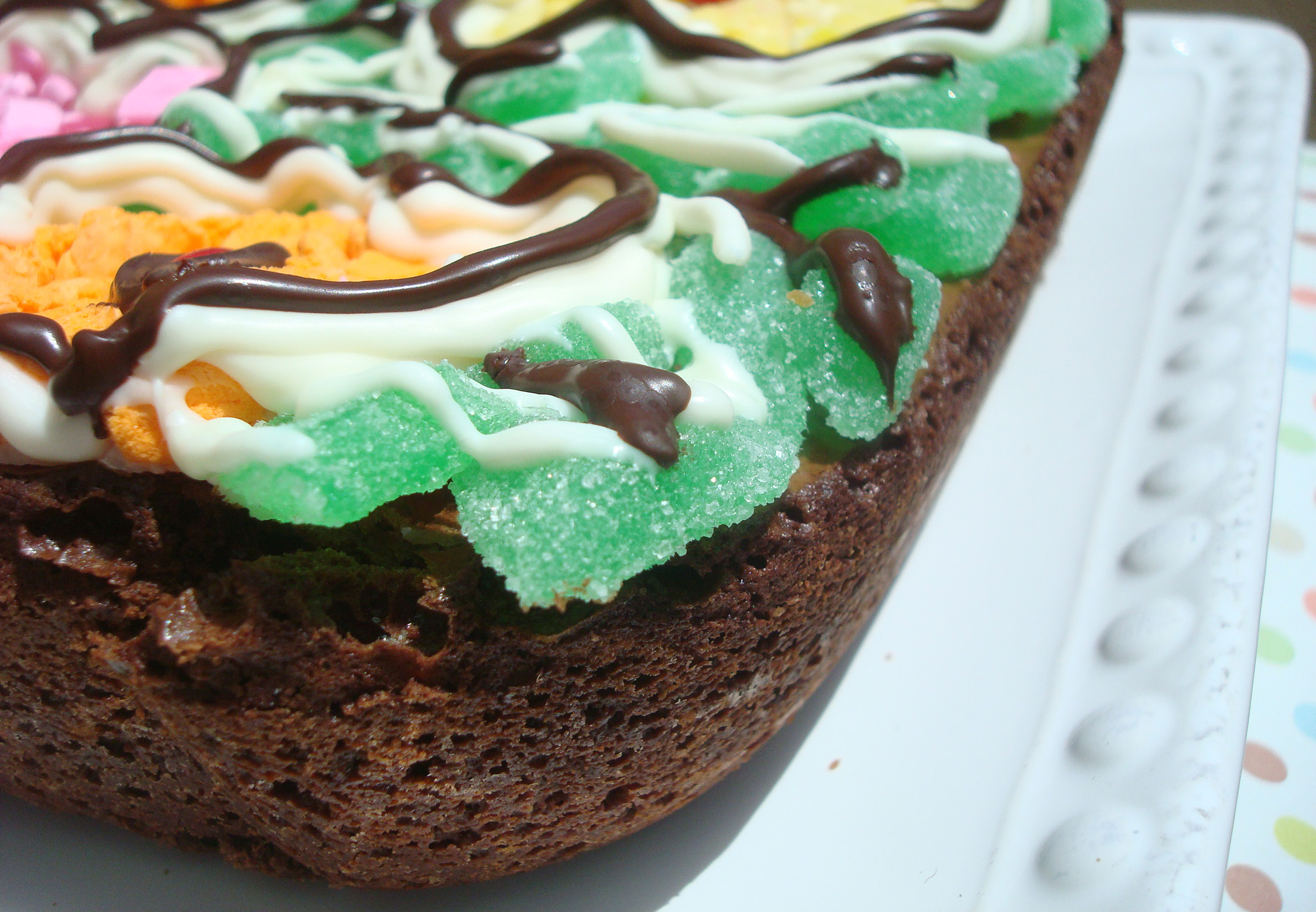 Enjoy, knowing that you've created a work of very sweet art.
[box type="shadow"]
Learn to create more art-inspired cakes using inspiring new decorating techniques, like watercolor painting and pattern-pieced designs, in the Bluprint class Modern Mosaic Cakes.
[/box]
What piece of art would you turn into a candy mosaic?