Brooches – or lapel pins – are one of those pieces of jewelry that keep coming in and out of fashion. Recently, they're in again! So let's look at a modern take on how to make a brooch. 
First, let's look at what brooches USED to look like.
Here are a few types of brooch that I found in my vintage collection (of brooches that I tend to tear apart and turn into other things):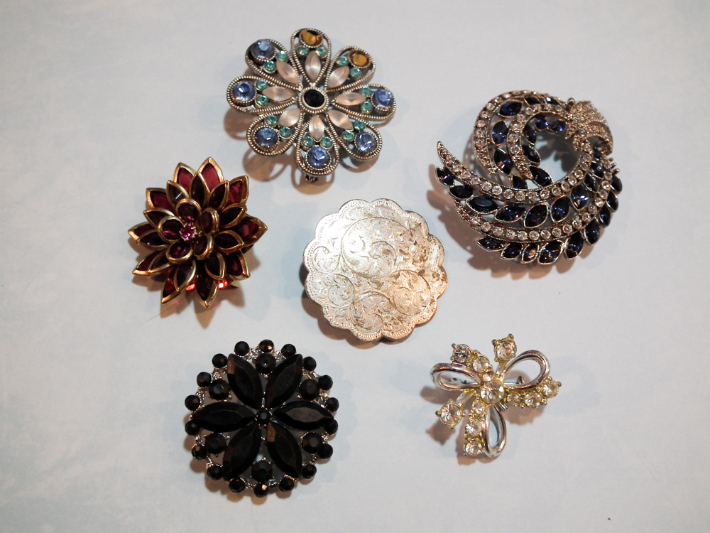 Round
These vintage brooches are all essentially round. This might seem like the simplest place to start, but think again — have you ever tried to make a perfectly symmetrical array of beads, crystals or elements? Trust me, it's not so simple. Perfection is difficult (which I guess is why so many people ascribe to it? I don't though — I don't see as much value in either)… I prefer loose and free. So let's move on.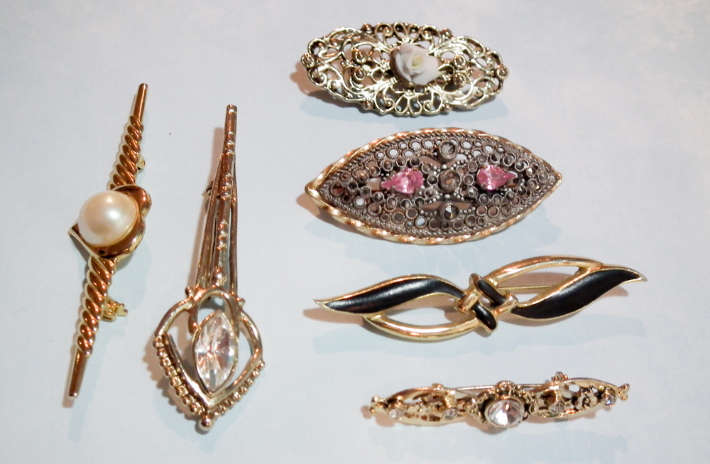 Marquise
This set of vintage brooches is pretty much a stick or a marquise shape: long and thin. It has promise, and it's probably simple enough to turn these into hair clips, come to think of it, but I'm not big on symmetry or straight lines. What else can we try?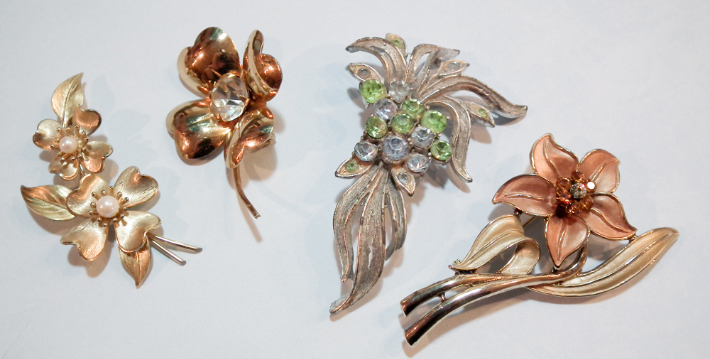 Freeform
Aha — now this is more like it! The freeform, flowy, asymmetrical nature of foliage in these vintage brooches is just exactly up my alley. I think I'd like to make a brooch that has these same elements. The balance and flow is just right. So let's see what we can do with a bit of glue!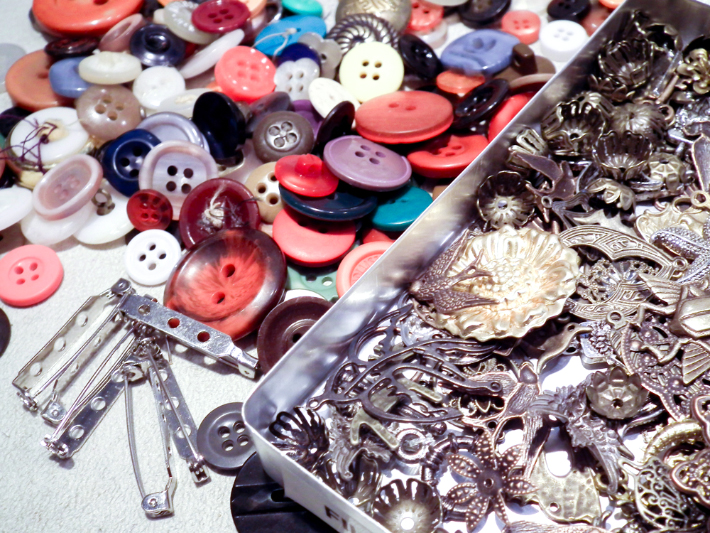 How to make a brooch
Step 1:
Gather your supplies.
I dig out a fistful of buttons (mostly vintage) and some metal filigree pieces that I think might work. I decide on a black and white silver theme for this brooch, so I use my pearl Inka-Gold to color up some of the metal pieces.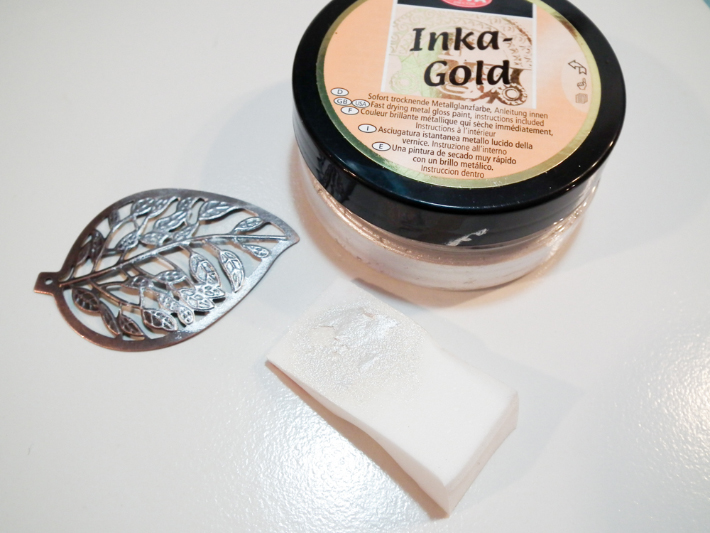 Yes, I like these pieces together, I think they've got a good balance of texture and colour: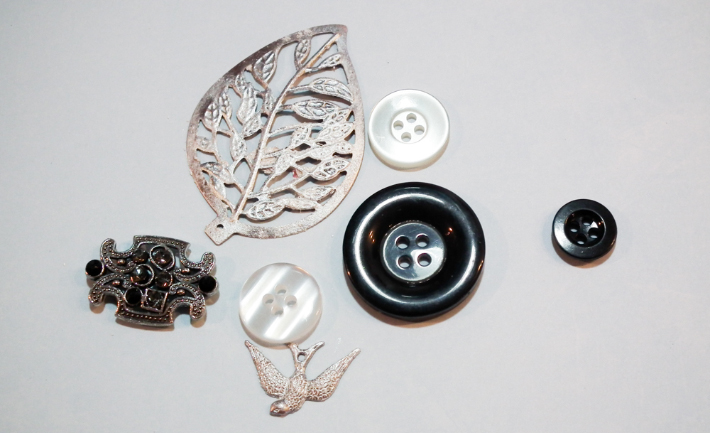 So, looking back to the flowers I liked, I think I want this to be visually heavy on one end and flow to visually ephemeral at the other. First step is to lay out the elements, dry. This is a lot of playing around and trying different things. I eventually find a layout I think I like: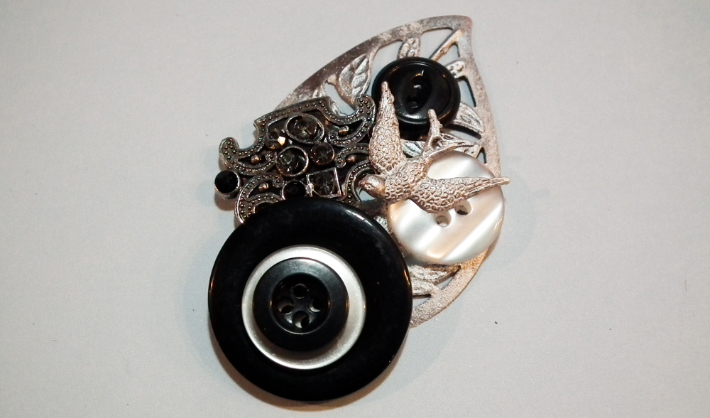 Step 2:
Once you're satisfied with the layout, all that's really left is to glue it up. e6000 is the best glue for this kind of project. Use just a little, building from the bottom layer up, pushing your pieces on gently and letting the glue settle.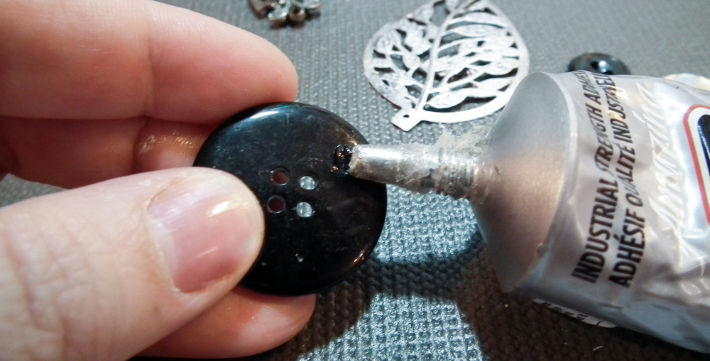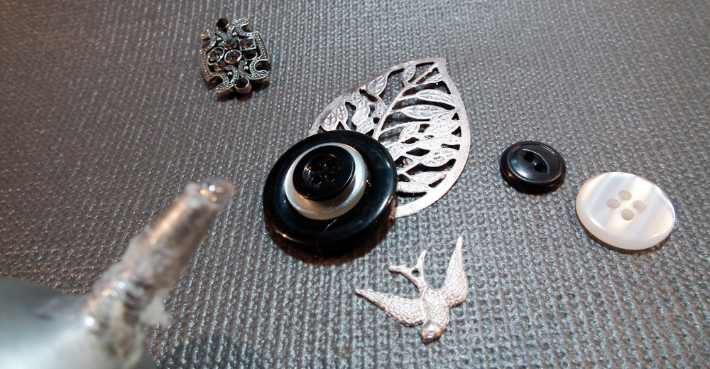 Use a semi-non-stick mat under your gluing surface like a silicone baking mat (don't use it for food after!) or a plastic placemat or this contact foam. 
Step 3:
When your pieces are all glued, clamp any precarious pieces and let the whole thing set, overnight preferably.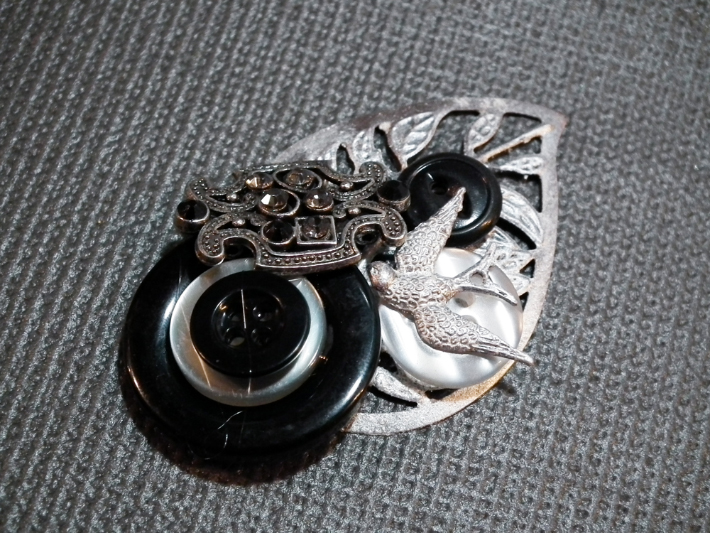 Step 4:
When it's dry, peel off any glue strings (use acetone and a q-tip or toothpick to clean up any further), then flip over and glue down the brooch pinback. Make sure the glue oozes slightly through the holes in the pinback finding (glue not shown).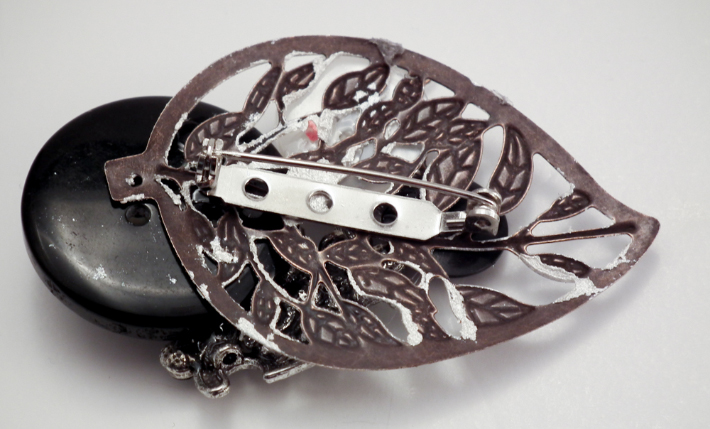 And that's it — now go wear your trendy new brooch with pride!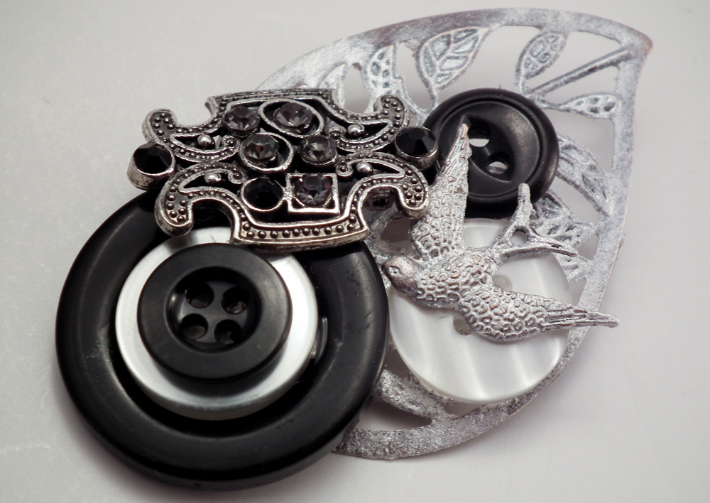 All photos via Gayle Bird