Bird's nest necklaces seem to be trending these days. Everywhere I look, jewelry makers are sporting beautifully handcrafted necklaces that reflect their personal creativity. The best part about bird's nest necklaces? They're incredibly easy to make!
Bird's nest necklaces are great pieces you can make for yourself or give away as gifts. And they're easy to personalize. Play around with different color beads and creative wirework to make them custom for the recipient.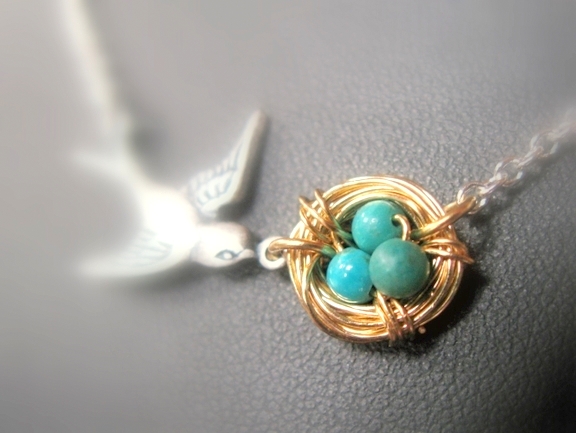 Follow this fun and simple tutorial on how to make a bird's nest pendant!
Materials:
3 ½ or 4 feet of 22 GA round dead-soft wire
3 pearls or glass beads (6 or 8 mm)
Jump ring (optional)
Chain
Wire cutters
Ruler
Round nose pliers
Needle nose pliers
Step 1:
Measure the 22 gauge wire with the ruler. You don't have to be too precise with the measurement — it's perfectly okay if it's a little longer, just make sure it's not less than the required length.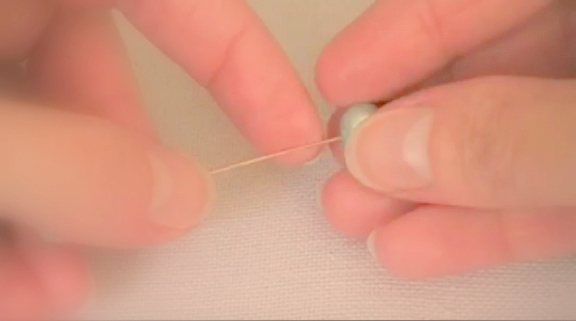 Step 2:
String on three of the beads/pearls you are using on the wire. Slide the pearl approximately 3 inches from the end of the wire.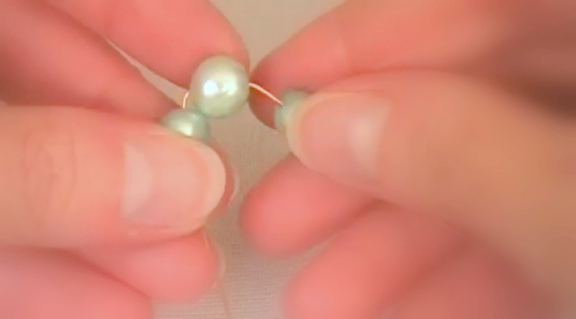 Step 3:
Bend three pearls in to a triangle and twist the wire closed a couple of times to secure it well.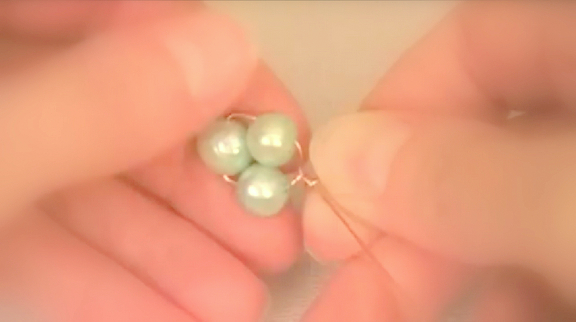 Step 4:
To make the necklace look like a branch, crumple up the the wire a bit. You want it to look messy and not neat. Leave 6 inches on the end of the wire neat.
Step 5:
Straighten out the wire (it will have kinks and bends in it).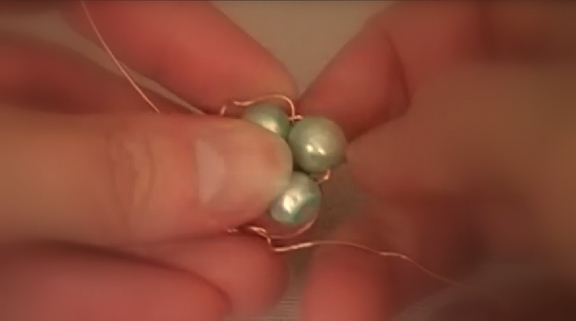 Step 6:
Circle the wire five times around the beads — it doesn't really have to be a perfect circle because you want it to look a little messy.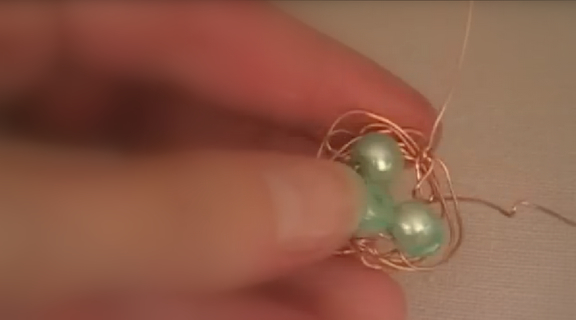 Step 7:
Secure the first part of the nest by taking the end of the wire and passing it through where you have your three beads joined. Repeat the same step at each joint.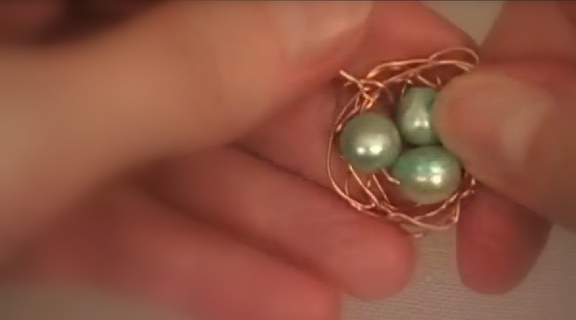 Step 8:
Secure the nest at each joint twice to make sure it's well held.
Step 9:
Make three more circles around the beads and then start securing that in place too.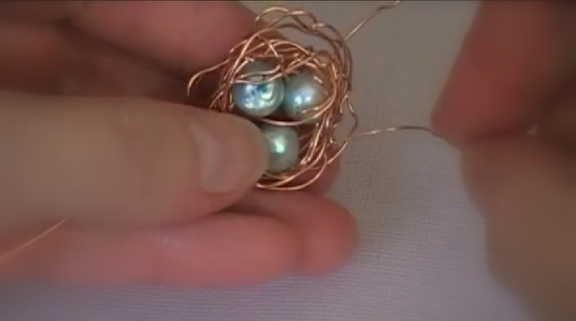 Step 10:
Secure the nest from the back side of the nest to give it a back area.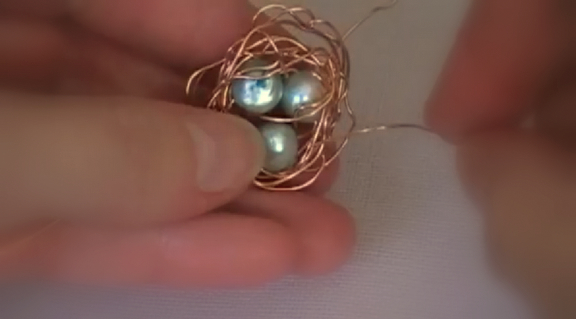 Step 11:
Lock the nest from areas where you think you need a little bit of wire (where you see empty spaces).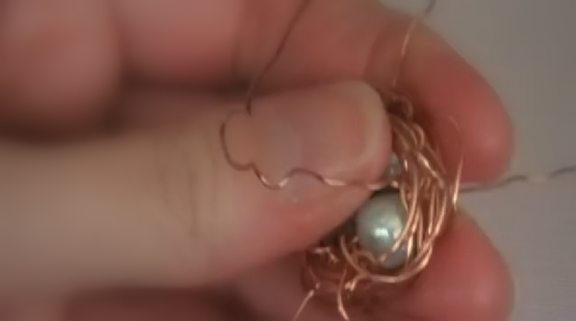 Step 12:
Bring the wire to the top of the nest when there is only 3 to 4 inches of wire left.
Step 13:
Take the two wires and twist them together to make a basic wire loop at the top using round-nose pliers. (You can use a jump ring instead of a wire loop, too)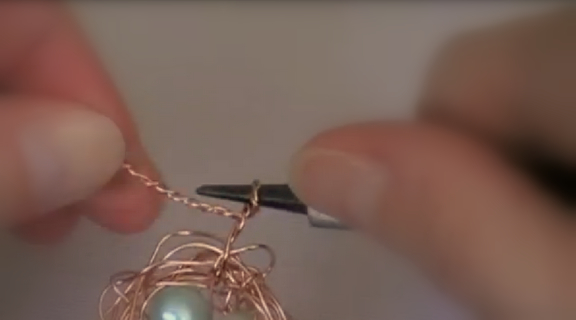 Step 14:
Cut out funny edges of the nest with the pliers or bend them.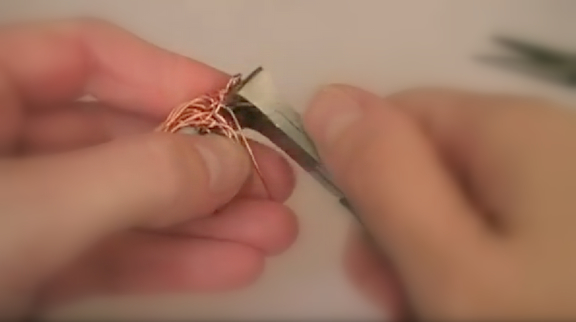 Step 15:
Take a chain and string the pendant into it. Your bird's nest necklace is now ready to wear!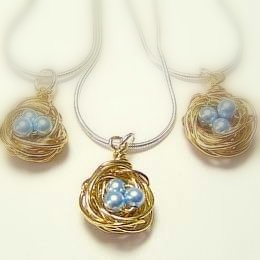 Learn more wire-wrapping techniques while making seven beautiful projects, including earrings, necklaces, and pendants, in the Craftsy class Wire-Wrapped Stones, Crystals & Clusters, taught by jewelry designer Aga Kruk.
About the author
Stella Fin is experienced in writing for small businesses. She currently works for several websites, including Path of Life Numerology Jewelry.