One of this spring's hot jewelry trends is beaded wrap bracelets, and luckily, they're very easy to create even if you've never made your own jewelry before! There are several different styles and ways to make them, the easiest of which requires just a few basic supplies.
Learn how to make a beaded wrap bracelet with this tutorial.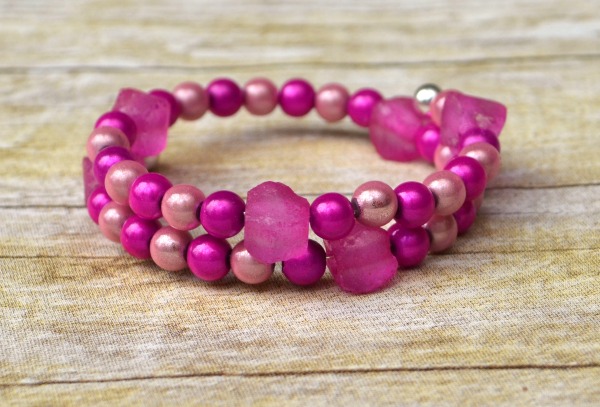 Materials:
Memory wire (round bracelet size)
Wire cutters
Assorted beads, any size and color
End caps (two per bracelet)
Jewelry glue
The most fun part is choosing what beads you want to use for your bracelet. The size, shape, color and type of beads you choose will make each bracelet look totally unique. Pearls and crystals create a piece that's perfect for a date night or special event. Shell beads give a casual, beachy vibe while wooden beads have a bohemian feel. You can use just one type of beads or a combination, depending on what you like.
Create your bracelet in 3 steps.
Step 1: Cut a piece of memory wire the desired length of your bracelet.
Memory wire is perfect for this type of project because, as its name suggests, it retains its shape and will wrap around your wrist without needing any kind of clasp to hold it in place. It's up to you how many times you want the bracelet to go around your wrist.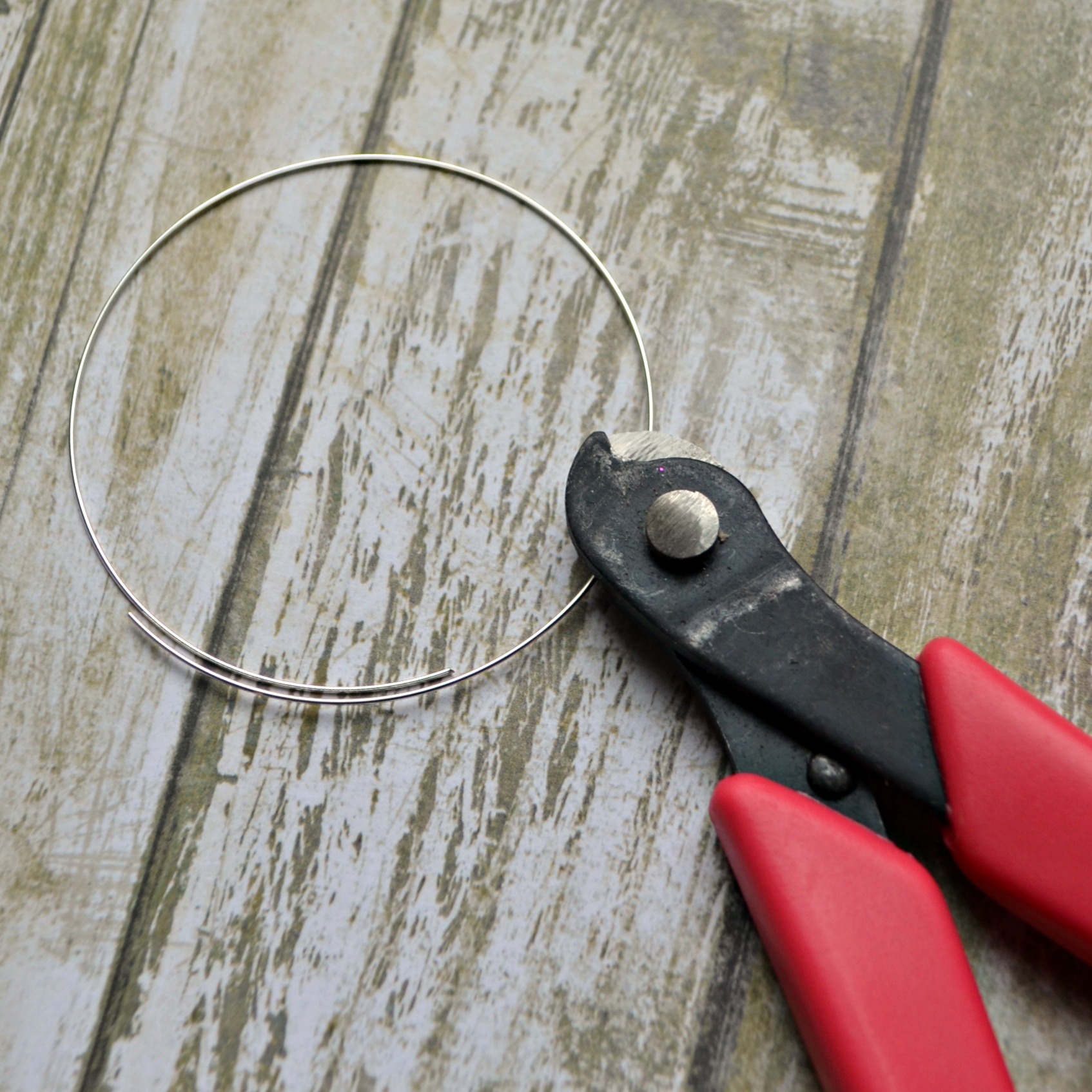 Tip: While you can certainly use regular wire cutters, memory wire is very strong and can be difficult to cut. I recommend using wire cutters that are specifically designed for this type of wire, as it will make things much easier!
Step 2: String your beads onto the wire. 
You can use any pattern you like, or no pattern at all!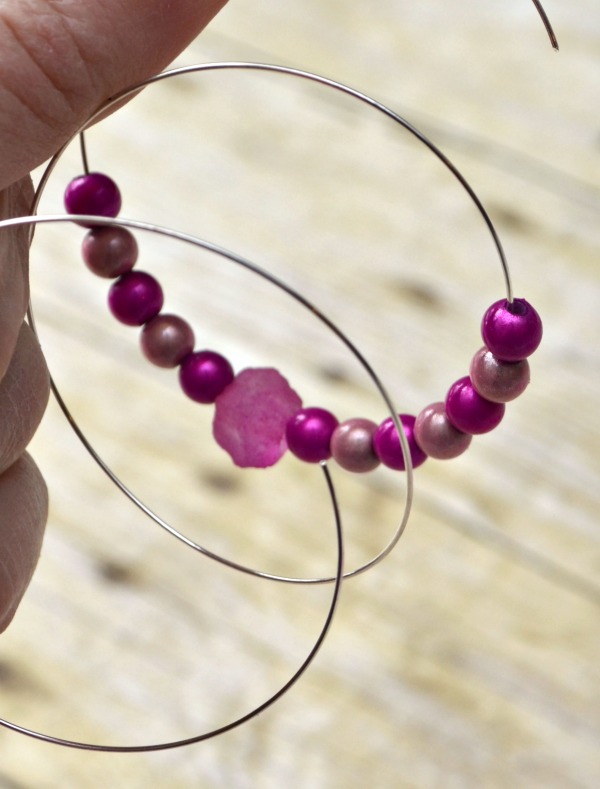 Step 3: Glue an end cap to each unfinished wire end.
This will give your bracelet a finished look, ensure that your beads don't fall off, and prevent sharp metal ends.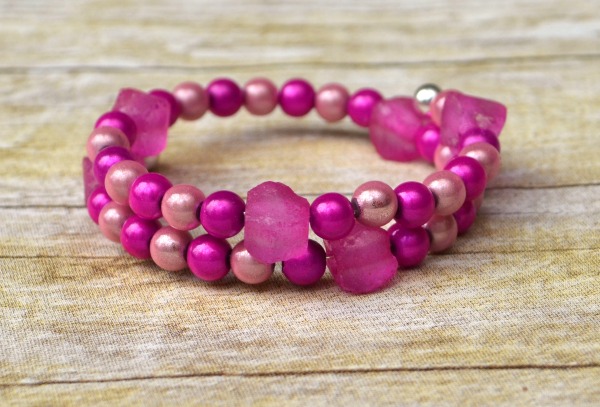 It's that simple!
Ready to create your own? Here are some other beaded wrap bracelet projects to inspire you!
Pink Shell Beaded Wrap Bracelet