There is nothing that brings a quilt to life like a 3-D flower smack in the center of it! How about we learn a super simple and fast way to make some bright 3-D flowers?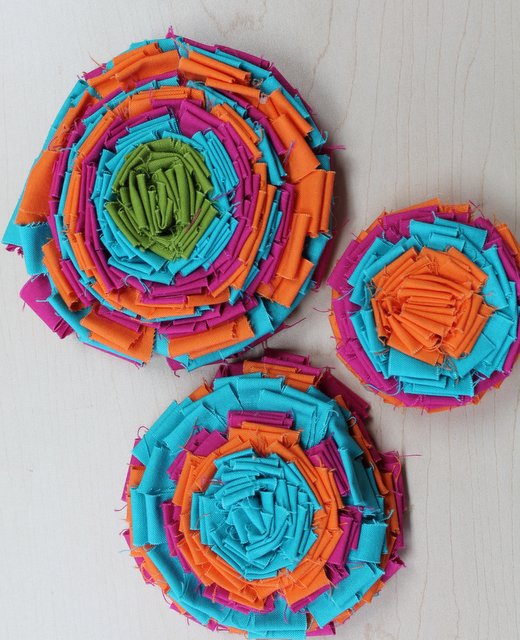 Images via Jackie's Art Quilts
First up though, let's look at some fabulous quilting patterns showcasing 3-D flowers to get us in the mood to create some whimsical quilts!
The traditional pinwheel flower is a timeless classic on a quilt and brings color and a 3-D look in a pretty and simple way. This twin-size quilt will put a smile on any girl's face.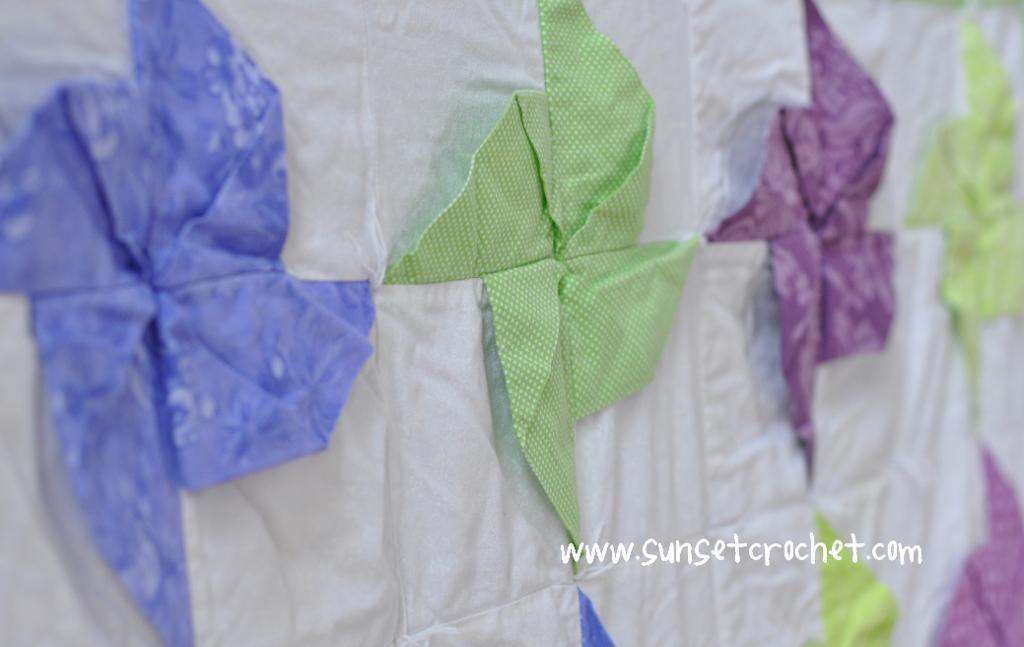 3D Pinwheels Quilt pattern via Craftsy member Sunset Crochet
This adorable doll's quilt only uses nine strips from a jelly roll, and you can use some of the remaining strips to either make the flower they have, or add one in the tutorial below. What sweet little child would not love to use this with their favorite doll?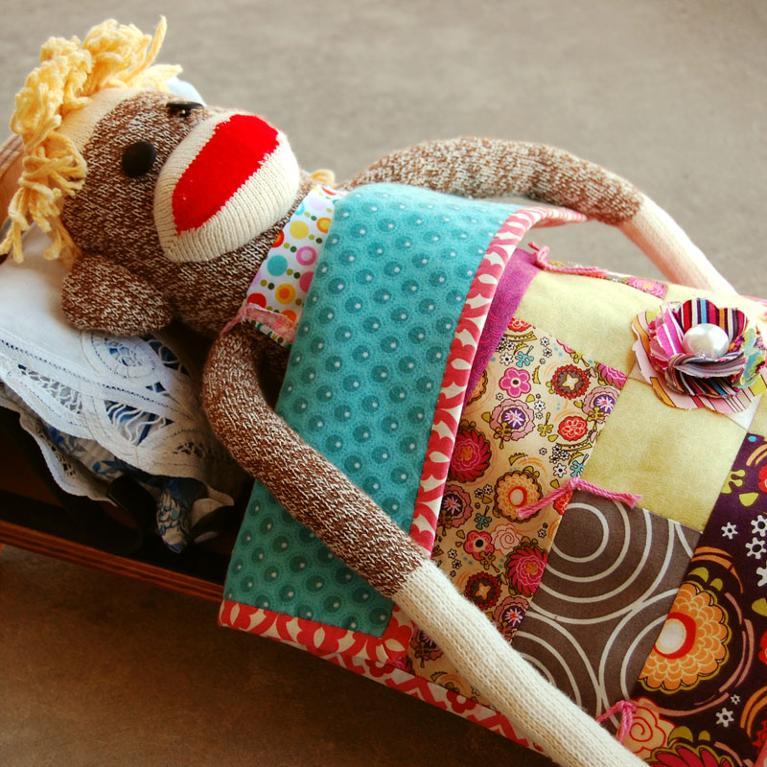 Pearl Flower Doll Quilt pattern via Craftsy member The Cloth Parcel
Now this colorful rag quilt measuring 60″ x 60″ is a must make for anyone that loves flowers and explosions of color! Rag quilts are such a great break from the exactness of piecing and binding a regular quilt. They add so much warmth and cuddle quality to a quilt.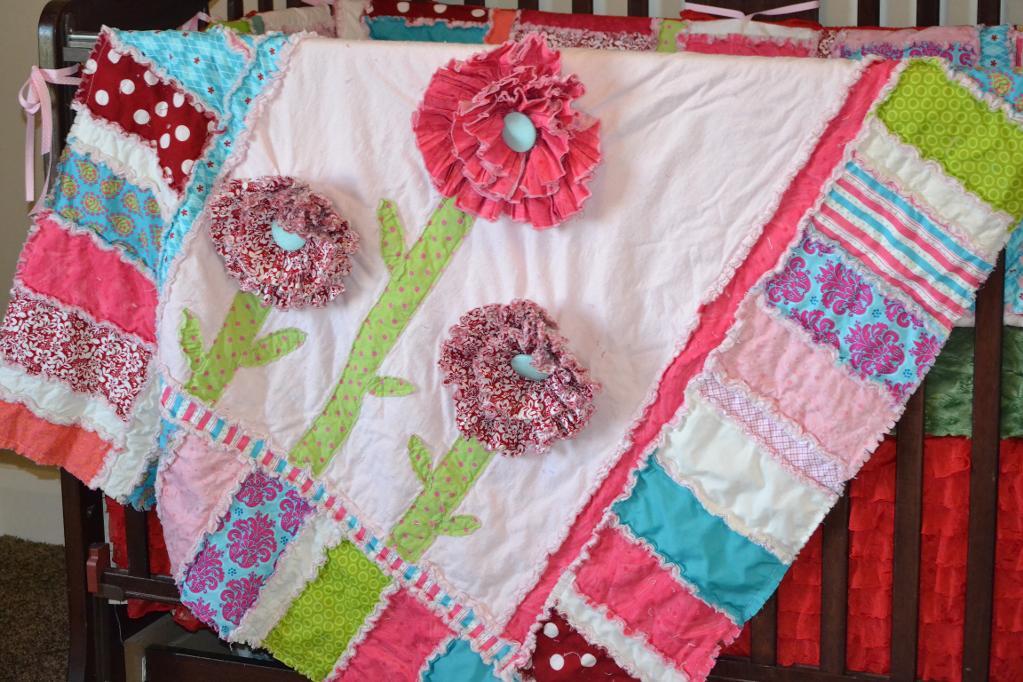 Ruffled Flower Rag Quilt Pattern via Craftsy member A Vision To Remember
How to make 3-D fabric flowers
I call this my scrap 'n' slash method of creating 3-D flowers as it uses up your scraps and you get to slash away!
First, cut some strips of fabric 2 1/2″ wide and however long you feel, depending on how big you want your flower.
Once you have a few strips cut, fold them in half along the length of fabric but do not press. Stitch a scant .1/4″ away from the raw edges.

Cut every .1/2″ to create slashes into the strip, while being careful not to cut through the stitching.

Starting at one end, roll tightly and either hand stitch to hold in place or put a drop of glue from a hot glue gun. Continue rolling, keeping snug as you go and even with the bottom.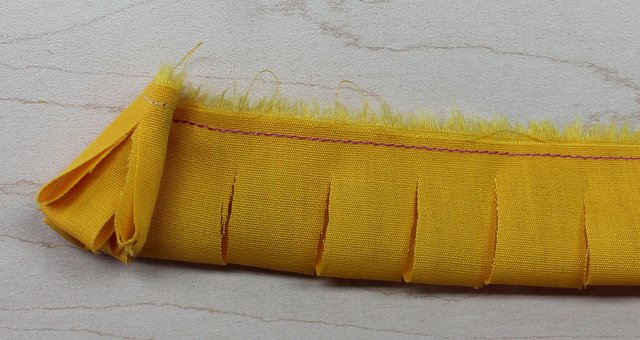 When you get to the end, glue or tack the tab under the flower and you have created a beautiful 3-D flower!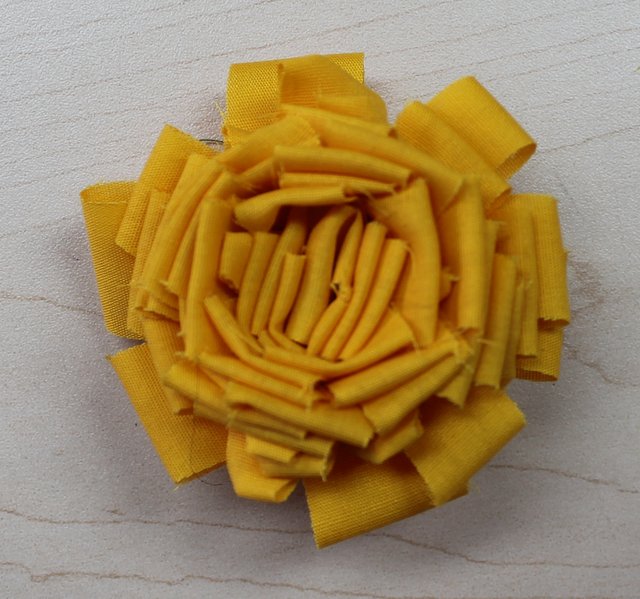 If you want a multi-colored or bigger result, simply add more colored strips as you roll up the flower.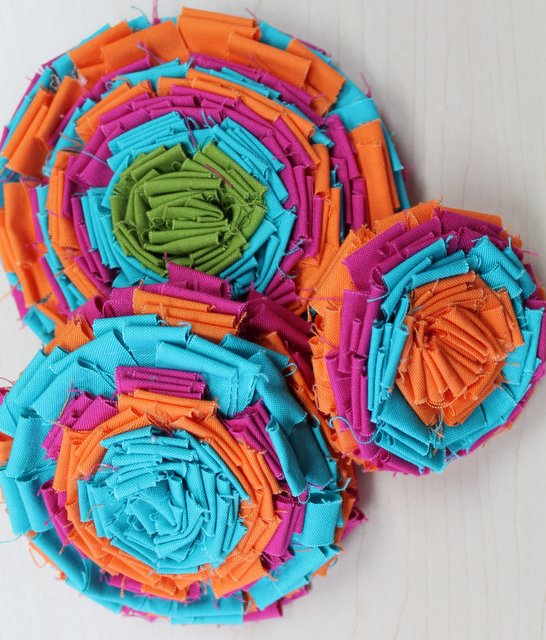 Images via Jackie's Art Quilts

Learn fun, new fusible machine appliqué and dimensional embellishment techniques with designers Kim Christopherson and Kris Thurgood in Craftsy's Playful Textures for Easy Appliqué Quilts class.
Sign me up!
Do you have another technique for creating 3-D flowers?