I'm always trying to think of new and creative ways for using up all those leftover paper scraps that tend to pile up in the craft room. We've already covered how to use up those little bits of leftover papers to create your own DIY embellishments for scrapbooking and card making. Today, I'll share a fun and simple DIY on how to line an envelope with larger patterned paper scraps.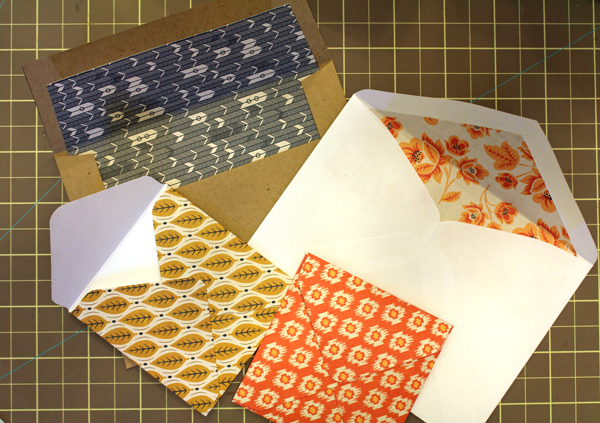 It looks so nice to open up an envelope and see some coordinating patterned paper peeking out from the inside. And the best part is it's really easy to do!
How to line an envelope with patterned paper scraps
Materials you'll need:
Envelope(s) in desired size(s)
Pieces of scrap paper large enough to fill exposed areas of envelope
Pencil
Scoring tool
Adhesive of choice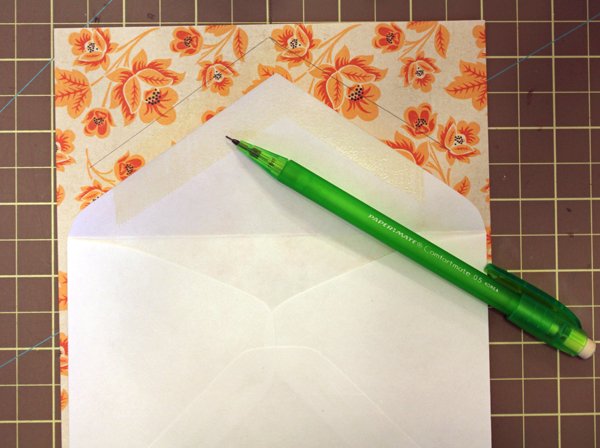 Step 1:
First thing you need to do is find a scrap of patterned paper that is large enough to line the inside of the envelope. It doesn't need to be big enough to fit the entire envelope — just large enough to fill the area that's exposed when you lift the flap.
Using a pencil, trace the flap of the envelope and cut along that line with scissors. I then trim off a bit on each side of the patterned paper so that it easily fits inside the envelope.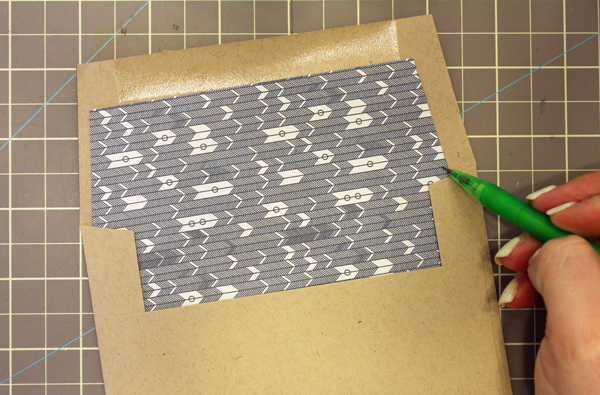 Step 2:
Once you have the patterned paper trimmed down, insert it in the envelope (without adhesive) and mark the fold line on each side with the pencil.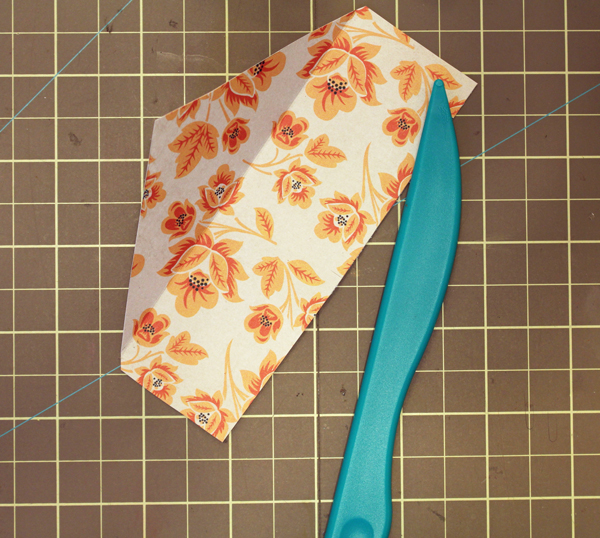 Step 3:
Using the pencil marks as a guide, I score the patterned paper with my scoring tool. This just helps the envelope flap close easier and gives it a cleaner look.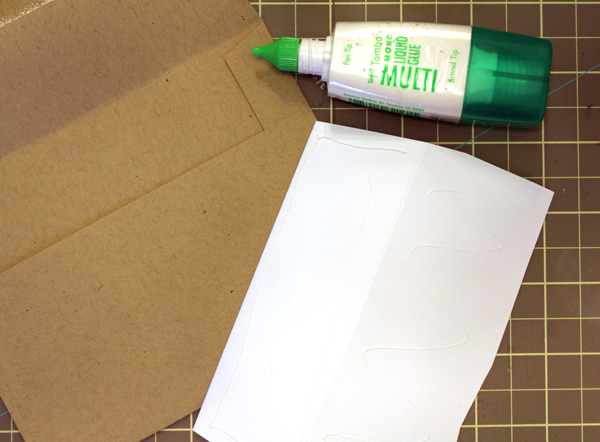 Step 4:
Apply you adhesive of choice to the back of the patterned paper. I used liquid adhesive here and made sure not to apply it too close to the edge to prevent it from oozing out and then gluing your envelope shut.
Step 5:
All that's left is to slide the patterned paper back into your envelope and press it down into place before the glue dries. And you're left with cute patterned paper-lined envelopes that match your card!
How to make an envelope from paper scraps
Now, if you have some larger pieces of patterned paper you can take it one step further and make an entire envelope from scraps. If you're like me and mostly work with 6″ x 6″ patterned papers, the envelopes you can make will be quite small (should fit 3″ x 4″ card). If you use 12″ x 12″ papers, you can make much larger envelopes for your cards with some of the scraps and any leftover sheets!
Note: To make my own envelopes, I really like the WeR Memory Keepers Envelope Punch Board. You can make envelopes without it (a scoring board helps, or even a T-square ruler and a bone folder, along with some measuring), but I find it makes making envelopes quick and easy. I especially like that it has all the measurements needed depending on the size of card you want to create an envelope for!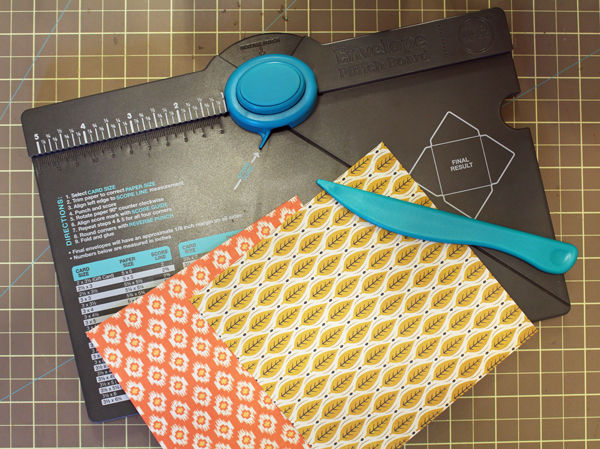 Step 1:
Since my patterned paper scraps were under 6″ square, I trimmed them down to 5 1/4″ square in order to make mini envelopes that would fit a 3″ x 3″ mini note card.
Step 2:
Following the directions included with the board, I scored and punched where needed and whipped up two quick little patterned envelopes.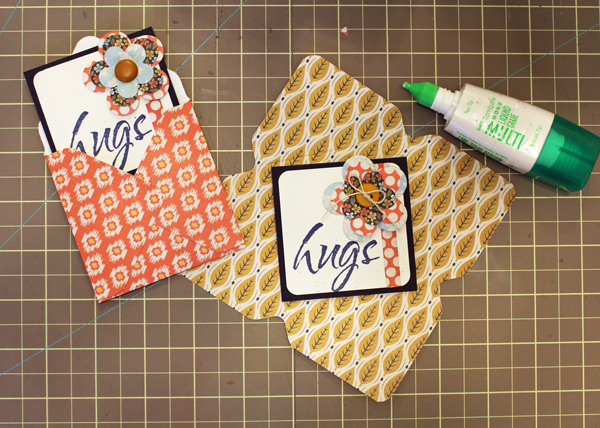 Step 3:
I used my liquid adhesive to adhere the envelope flaps together, and you can see above what they look like before folding and adhering. That's another reason why I love the Envelope Punch Board so much, it punches the inner corners for the flaps and you can round the edges as well to give your envelopes a more finished look.
I hope this gave you more ideas for using up those scraps of patterned paper! Lining your envelopes is a simple process and yet it gives the finished card that little "something extra" when the recipient opens it up!