Thankfully, learning how to knit a rose is much easier than growing roses in the garden. In fact, you'll be able to stitch one up with ease. Then, you can use your knit rose as an embellishment for another project, home decor or any other way you like.
Download these knit rose patterns and you'll have a full bouquet in no time!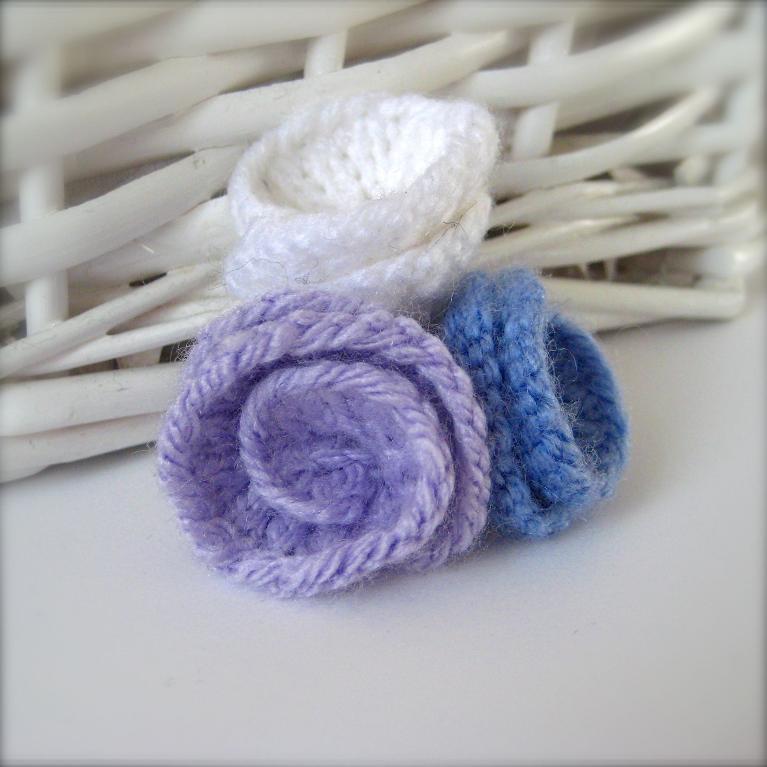 Photo via Bluprint member Amanda J Berry
1. Simple knitted rose
If you're looking for a classic, unfussy rose pattern that you can knit up in no time, this is your answer. And the best part? The pattern is free!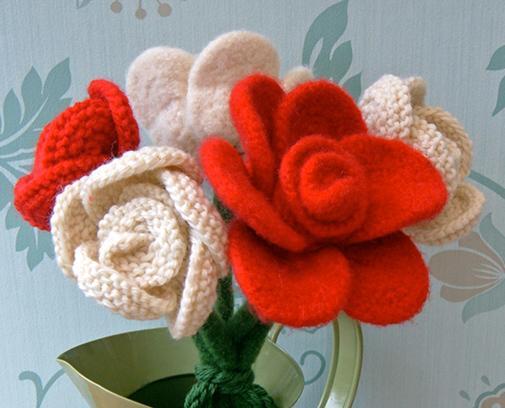 Photo via Bluprint member nicola3498654
2. Knitted rose pattern
This pretty bouquet of roses can be totally customized. Choose from a knit or felted rose, or mix the two together as seen here. You can even change the yarn weight and needle size to vary the sizes of the roses. And did we mention the color choices? Knitting a rose has so many possibilities!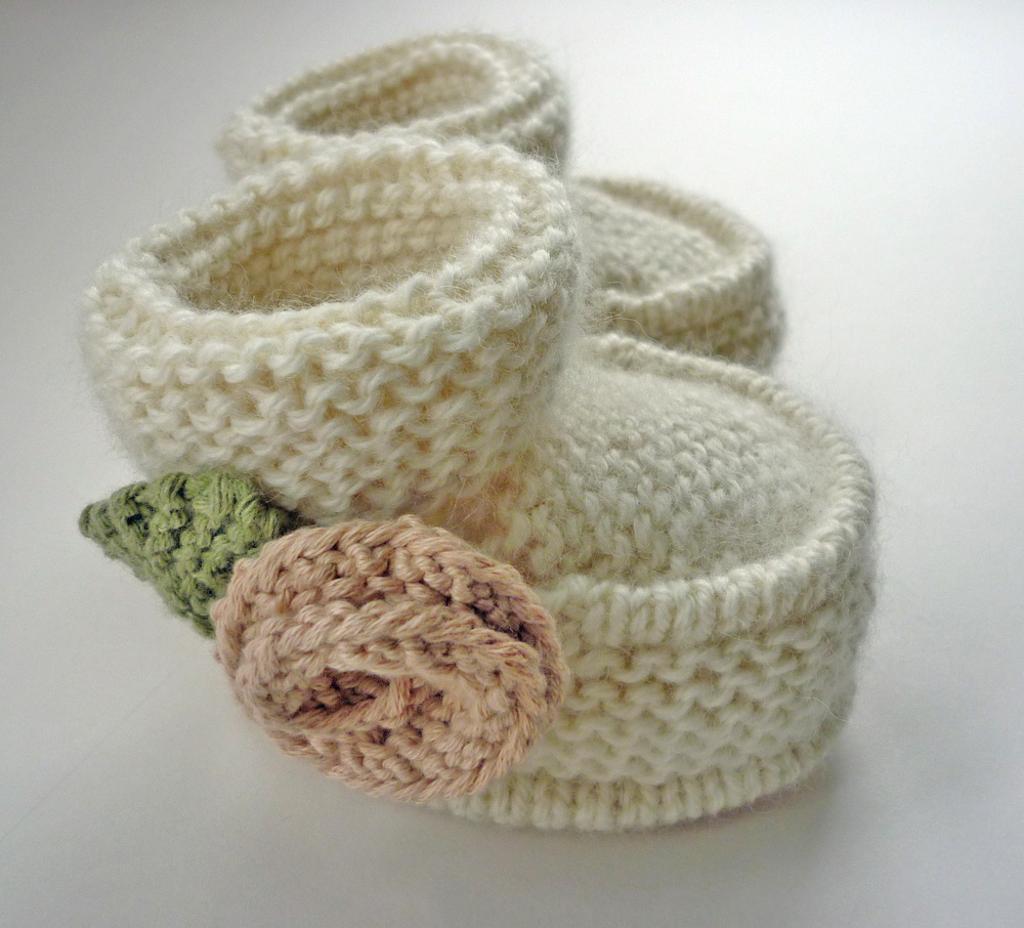 Photo via Bluprint member Julie Taylor
3. Little rose booties
Babies still need help keeping their toes toasty, no matter how warm the weather is. These booties would make a great gift for a baby shower! Or, you could just make the rose embellishment and add it onto a different project.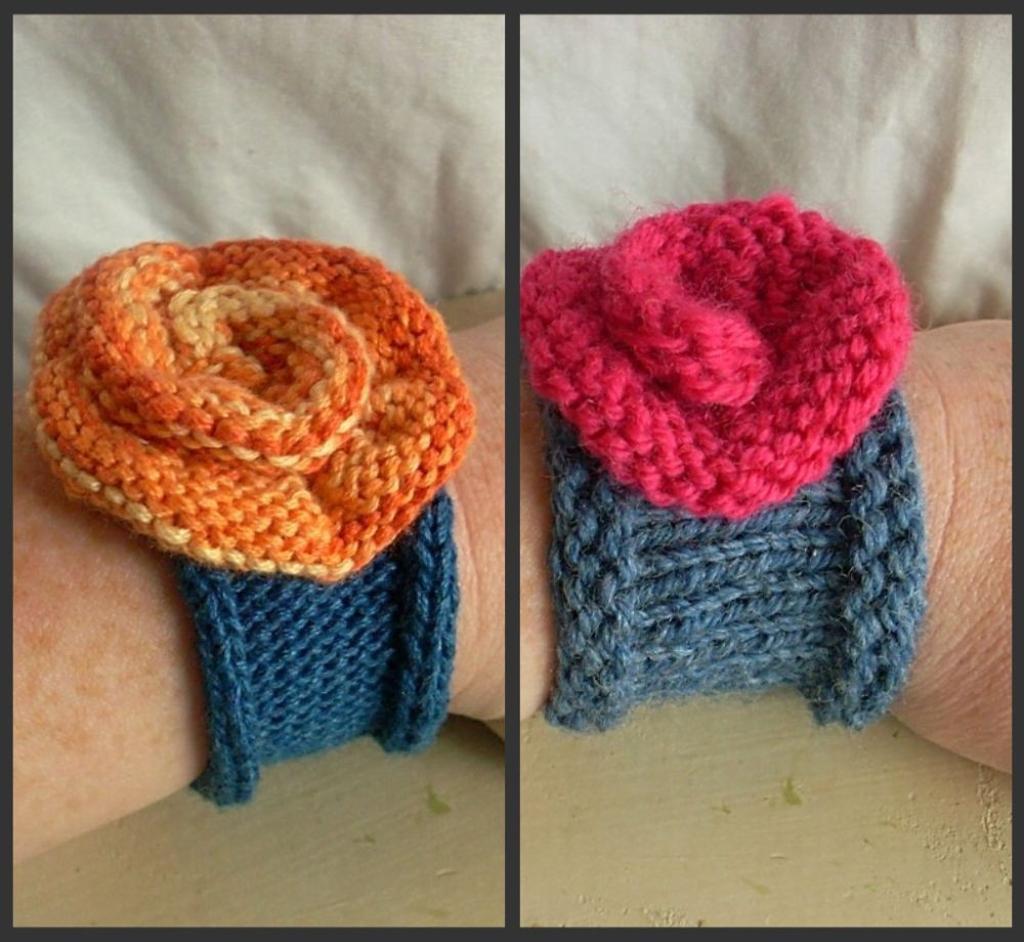 Photo via Bluprint member thiscosylife
4. Knitted rose cuff
Grab those tiny size 2 needles and get ready to knit a delicate rose that sits right on your wrist. I already have a dozen color combinations in my head for these. And wouldn't they make great gifts, too? I'm also wondering how I can use the rose alone as an embellishment. Hmm…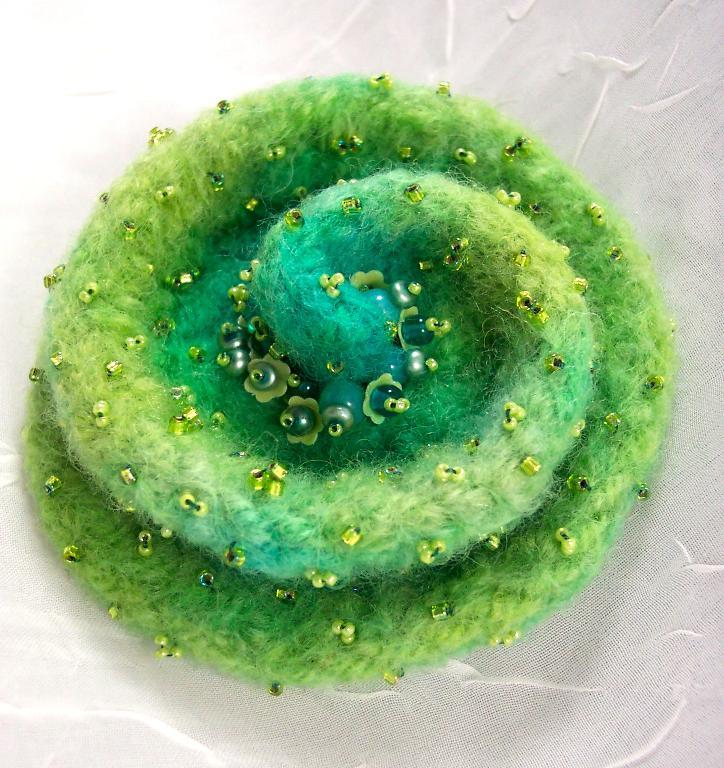 Photo via Bluprint member DaisyandFlorrie
5. Knit, hand-dyed and felted rose
This isn't one of the traditional rose knitting patterns, that's for sure! Get a lesson in both hand dyeing and felting when knitting a rose. You also have the option to embellish if you're feeling super sparkly. Check out the beads designer DaisyandFlorrie added for some inspiration.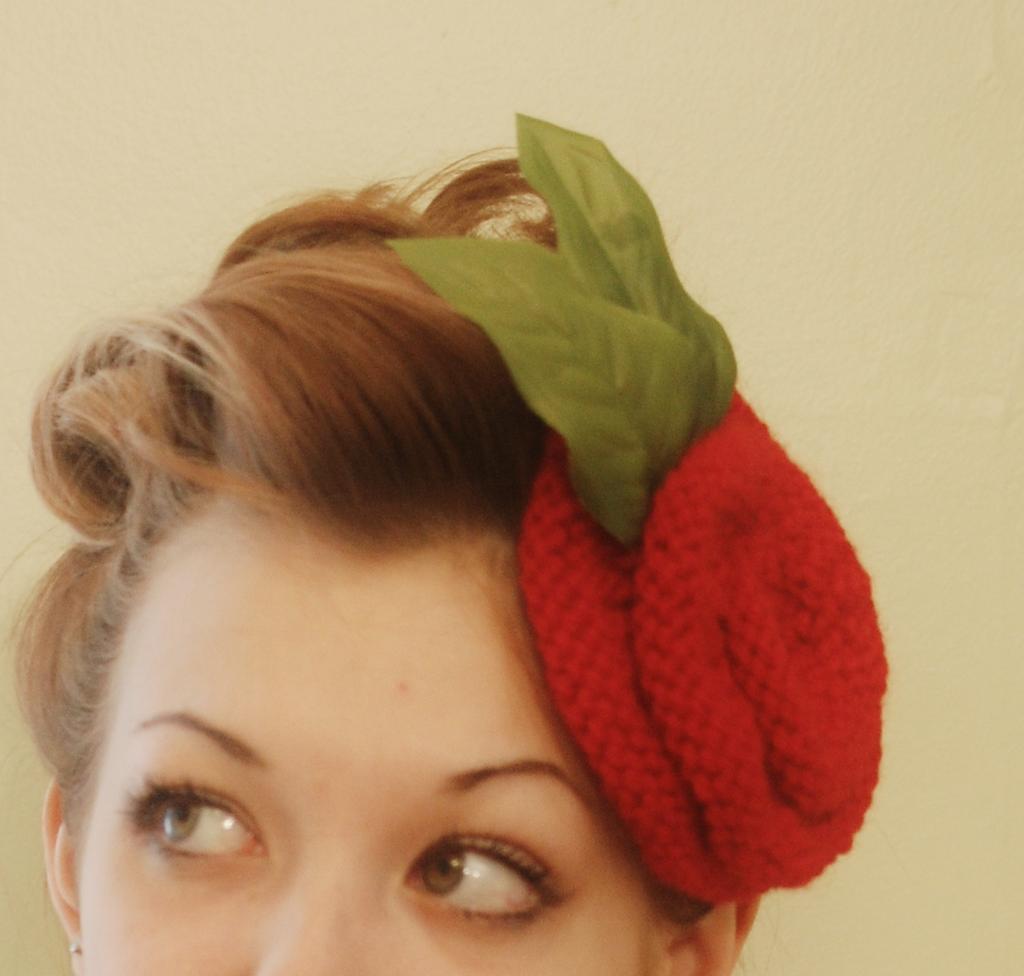 Photo via Bluprint member PurlsofthePast
6. Rose fascinator
Your love of roses will be totally obvious — and stylish — when you don this fascinator. Inspired by 1950s fashion, this rose pattern is designed to be a fascinator, but it can also function as an embellishment. Think pillows, totes and even scarves!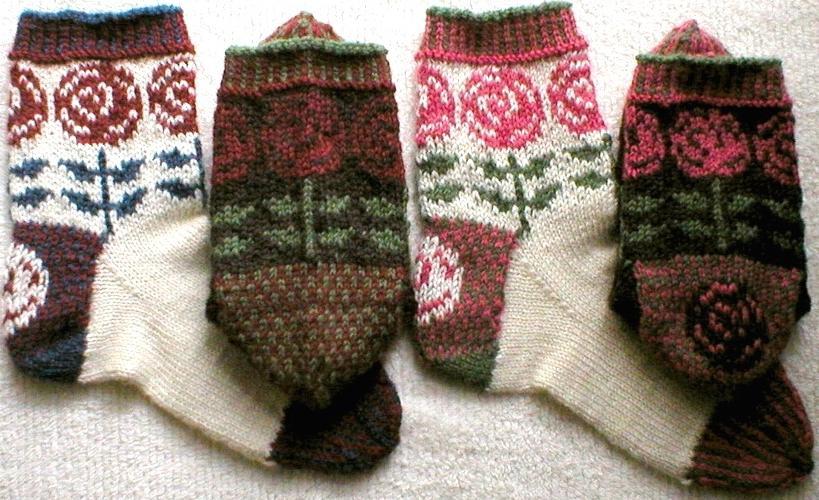 Photo via Bluprint member dawnbrocco
7. Art nouveau rose socks
I love how Bluprint designer dawnbrocco incorporated the rose into these cozy socks. There's even a rose on the heel, making these socks perfect for clogs or other shoes without a heel. To achieve the pretty roses, you'll just need to know how to do stranded colorwork.
Get the pattern »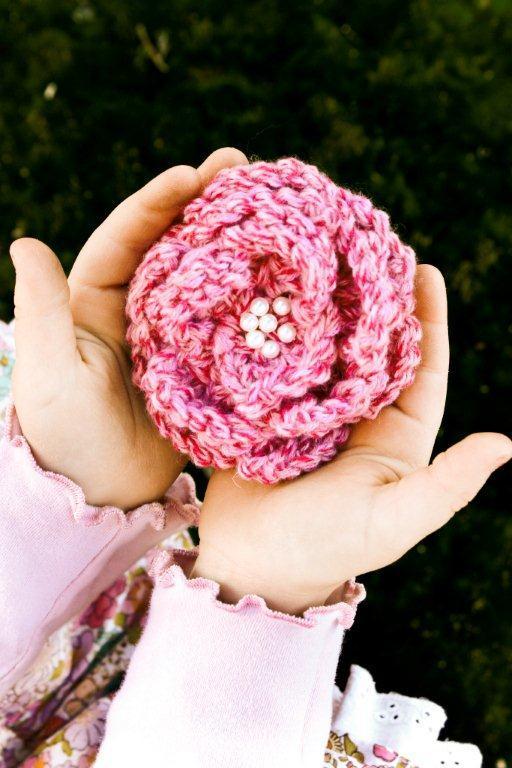 Photo via Bluprint member Heidi Hennessy
8. Agnes Rose
This pattern comes in two sizes: a smaller, worsted weight rose and a bigger rose knit in bulky weight yarn. If you need a rose fast, this is your answer! You can also add a little sparkle to this rose with pearls or gems in the center.
Get the pattern »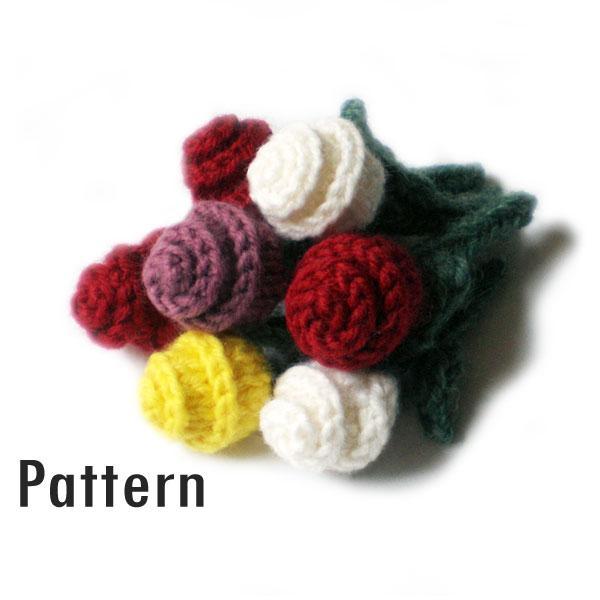 Photo via Bluprint member Morrgan
9. Miniature Roses
Everything is cuter in miniature size, including a knit rose. This mini-bloom is knit on two 4 mm douple-pointed needles and ends up not even 3 inches tall. What a great option for using up tiny bits of scrap yarn!
Which rose are you going to knit?
See More Knit Rose Patterns
Find more patterns for knitted roses from some of the world's best knitting designers.Get Patterns Now »