"Bobble" is not only a fun word to say, it is a fun technique to add 3-dimensional texture to your project. You can add bobbles to pretty much any item. The technique is less a stitch pattern and more an actual stitch. That is to say, you do the entire bobble "procedure" at a single point in your knitting. Does that sound complicated? I assure you, it is not!
Read on to learn how to knit a bobble stitch in two different sizes and explore some Bluprint patterns that feature them.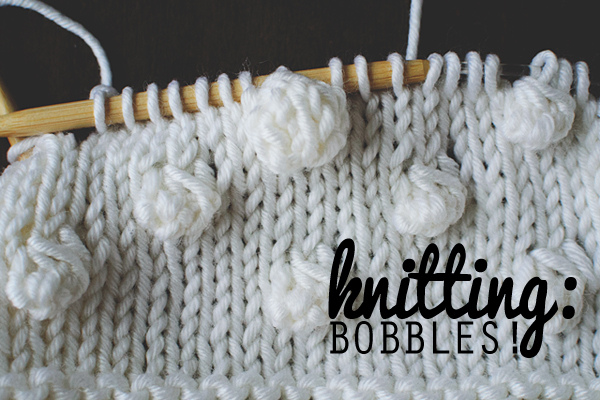 How to knit a large bobble
When you get to the point where you want to add the bobble, you have to complete the next few steps:
 
Step 1:
INCREASE one stitch to five. To do this, knit into the front and back of the stitch TWICE without pulling it off the left, then into the front once more and drop the stitch from your left needle.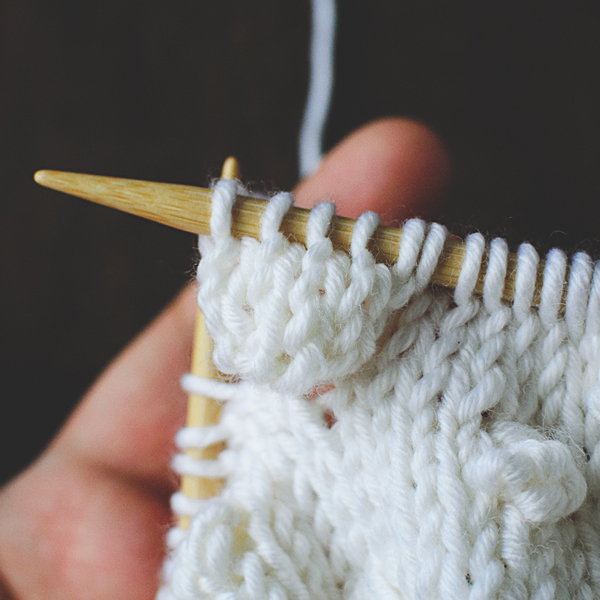 Step 2:
Turn your work, purl across the five stitches, then turn again, knit across five, turn, purl across five, turn once more, and knit across the five one last time.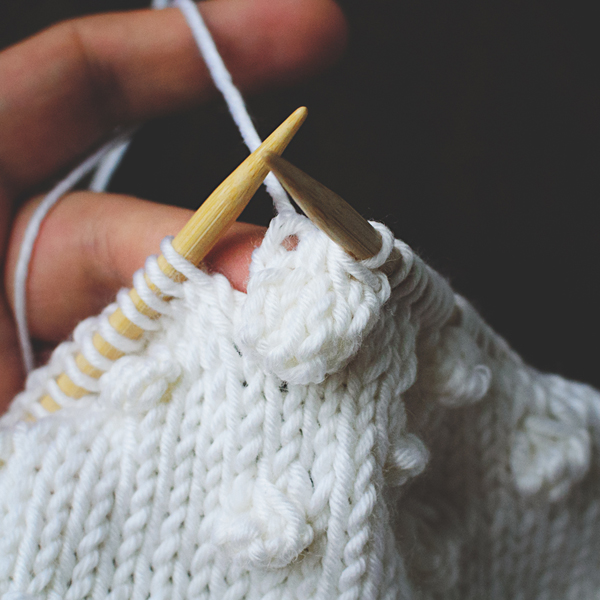 Step 3:
Now we have to decrease back down to one stitch. To do this, slip the second stitch on the right needle over the first stitch four times. Your completed bobble should look like the photo above!
That's it! Essentially, the bobble is an increase into one stitch, then about four tiny rows, and a decrease back down to one. The tiny rows fold onto themselves to make the bobble.
How to knit a smaller bobble
If you are like me and enjoy the more subtle texture of smaller 3-dimensional stitches, this little bobble is for you.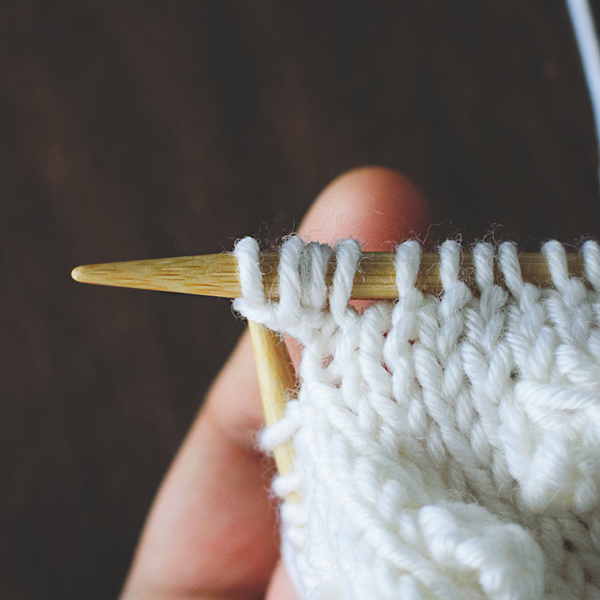 When you get to the stitch you want to place your bobble at, increase the stitch to four by knitting into the front and back of it twice.


Turn, and purl across the four stitches.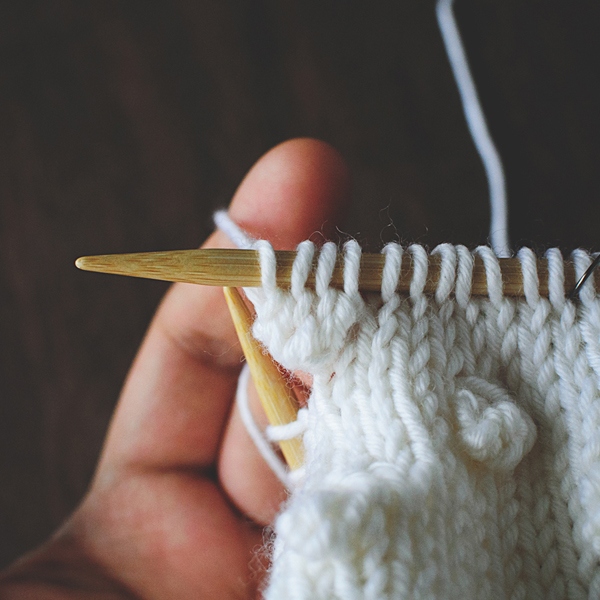 Then, turn and knit across them.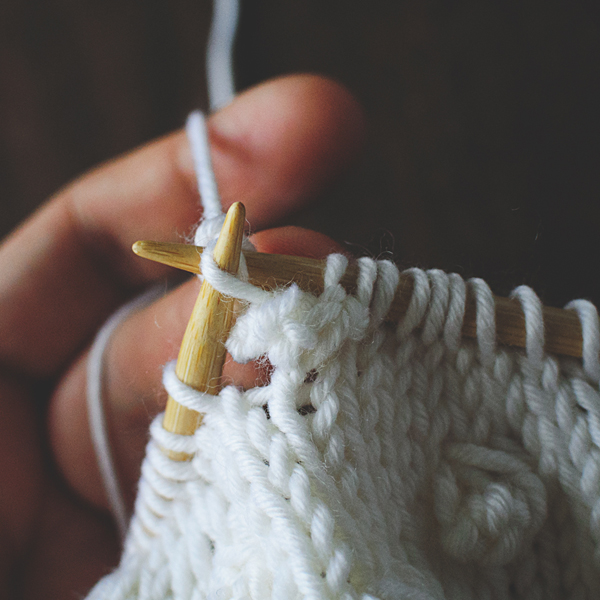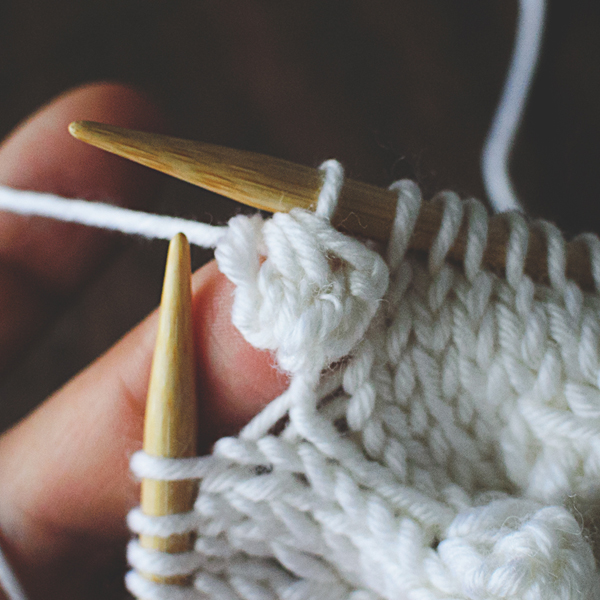 On the right needle, slip the second stitch over the first stitch three times to get back down to one.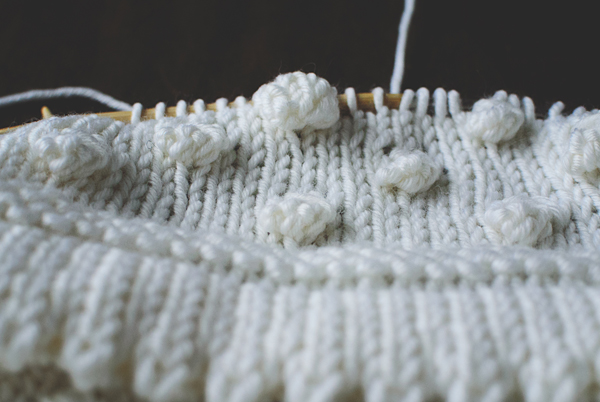 Here is a comparison of the big bobble and little bobbles. I'm working on a cowl because that little groundhog says winter's going to be sticking around for a little bit longer. It's a dream for this Texas knitter!
Most patterns will specify what sort of bobble you should use. There will likely be instructions at the beginning of the pattern to tell you exactly how to make it! Don't be intimidated by these super easy stitches.
Bobbles around Bluprint
Here are some patterns that feature bobbles. There are so many more! Just search for "bobbles" in Bluprint Patterns to see the selection.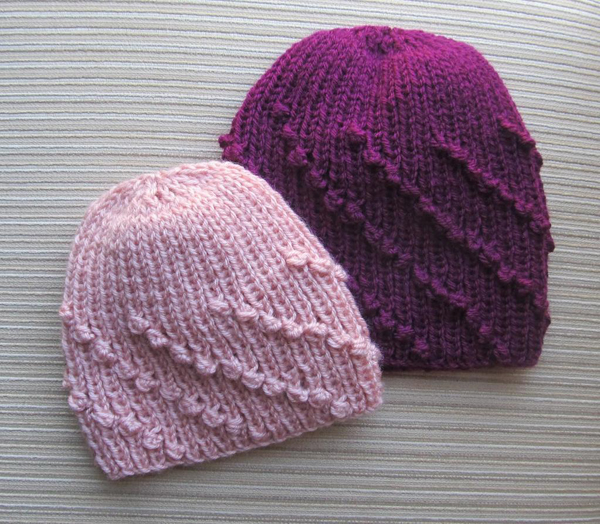 Photo via Handknitsbyelena
This super cute hat, knit with purple yarn here, features a smaller bobble in a diagonal pattern. I love the way it creates a swirl toward the top! Pattern includes instructions for baby and mama hats.
Get the Hat in a Diagonal Rib pattern.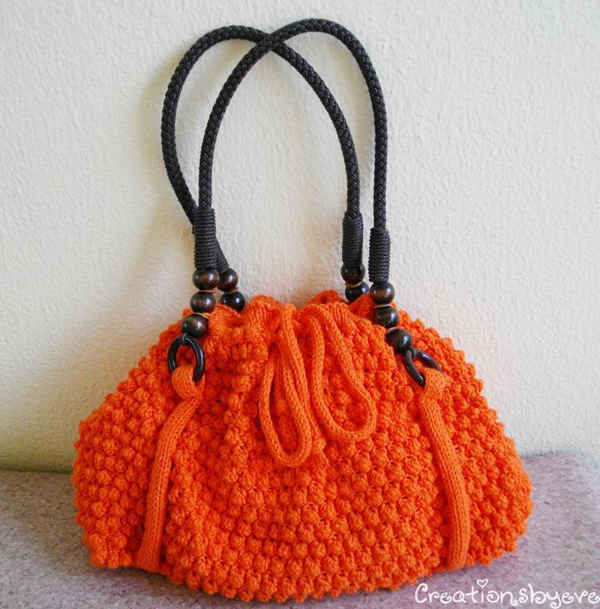 Photo via Creationsbyeve
Bobbles create an interesting texture on this shoulder bag!
Get the Funky Bobbles Shoulder Bag pattern.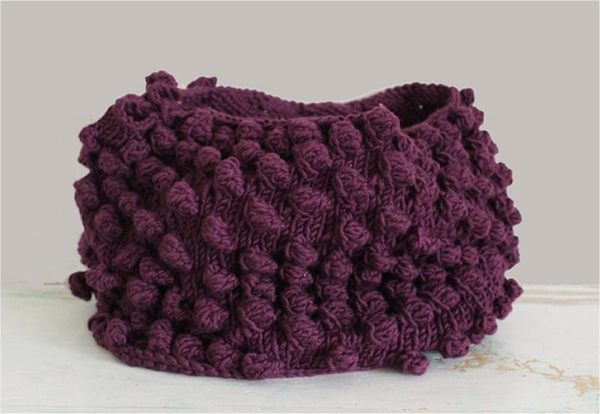 Photo via The Knitting Niche
Sort of like what I'm currently making. This cowl features an all-over bobble pattern while I am spacing mine with a few more stitches. Either way, the texture is just lovely for the winter!
Get the Bobble Cowl pattern.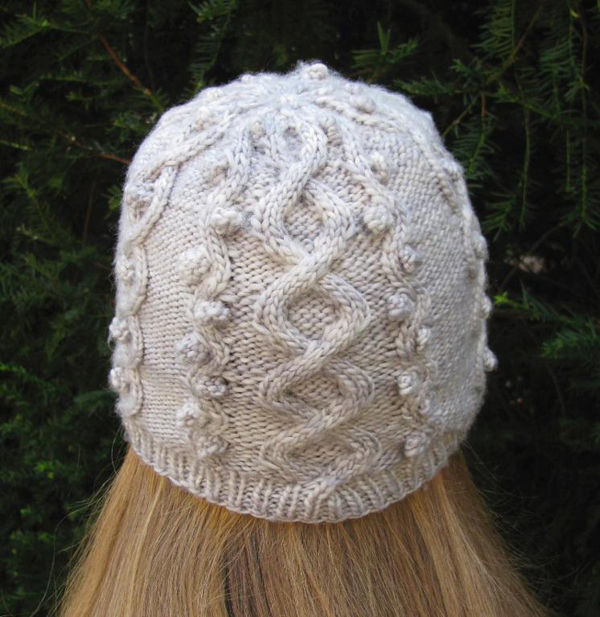 Photo via Just1More Row.
This hat combines bobbles and cables! I am totally in love with how the bobbles are between some of the cables and on the sides of others. They make the cables POP!
Get the Cabobbles Hat pattern.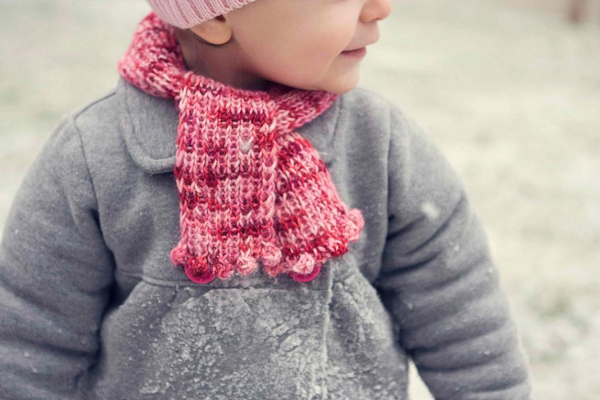 Photo via Meg Roke Knits
This simple scarf pattern uses bobbles as an edge! I would never have thought of that. It is absolutely adorable.
Get the Little Bobbles Scarf pattern.

To be perfectly honest, I wasn't a big fan of bobbles before writing up this post. I saw the potential, but always overlooked them when designing accessories. Not anymore! They add interesting texture and are a cinch to knit.

Knitting Stitches
Knitting Stitches You Need to Know is a free PDF guide featuring 18 pages packed with tutorials, tips and tricks from experts.Get The FREE Guide