You've sewn the blocks, carefully basted and masterfully quilted your project. Perhaps the most rewarding part of creating a quilt is pulling it out of the dryer, all wrinkled and warm.
But it's always possible that you don't appreciate the crinkled texture, or your quilt doesn't have the same aesthetic you were hoping for after a trip through the washer and dryer. In this case, you can always iron your finished quilts to restore a sleek, wrinkle-free appearance.
Here are 5+ foolproof tips for pressing a finished quilt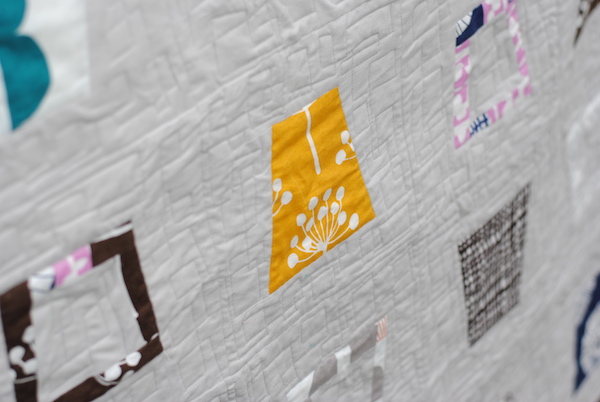 Glass Half Full via Craftsy member Lindsay Sews
For the quilt pictured above, I photographed the project before washing and drying. After I washed it, I was invited to exhibit the project in a modern quilt show. So, it was time to press that wrinkled quilt and restore it to show quality. Although the fabrics didn't look as crisp as before, I was able to press the quilt flat and get rid of any creases where it had been folded.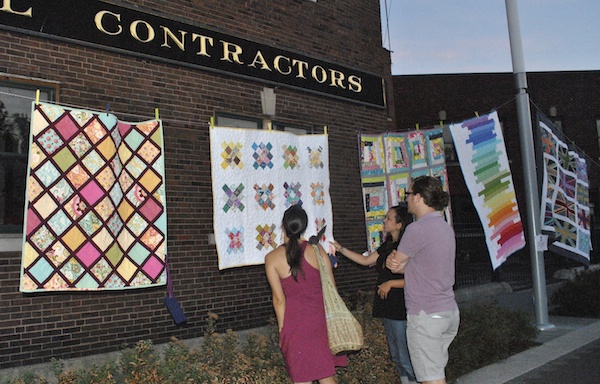 Photo via Lindsay Sews
Quilters have many different opinions on the proper protocol for pressing your finished quilts. In general, many agree that ironing is okay and will not damage the quilt, with a few exceptions. If you are planning to iron a finished quilt, here are some questions to ask before you dive in!
1. Does your quilt use polyester or poly-cotton batting?
If so, don't use a hot iron on quilts with polyester or poly-cotton batting, which may cause the batting to melt. A better way to freshen up your wrinkled quilt would be to toss in a clothes dryer with a damp towel and dry on low heat. If you must press, use an iron with low heat and don't linger on any section for too long.
2. What's the purpose of the quilt?
A baby quilt that's going to be used and washed often probably doesn't need to be ironed after each use. On the other hand, a wall hanging will probably not be washed again for quite some time, so it's unlikely that pressing with an iron will cause any additional wear on the fabric.
3. What types of fabric and thread were used?
Cotton fabrics can withstand high heat, while you should be more careful with silk fabrics, synthetics or delicate linens. If you used metallic embroidery threads or synthetic "invisible" threads, cover the quilt with a cotton pressing cloth and iron on low heat.
4. How thick is your quilt?
If your quilt is thicker than normal (i.e., you used a double layer of batting), avoid using steam when pressing. A heavy steam can leave the quilt damp, and the batting may develop a musty smell or even deteriorate over time. After you have pressed the quilt with a dry iron, you may use a spray bottle of distilled water or your favorite pressing spray to spot treat noticeable wrinkles.
5. Is your quilt an antique?
If you are nervous about ruining a vintage quilt, check with your local quilt shop to see if they can recommend a professional quilt cleaning or pressing service. Ask lots of questions up front and you can hopefully avoid any issues.
Photo via Craft Buds
One final tip…
When in doubt, press with a dry iron on low heat. Place a cotton pressing cloth between the iron and any "iffy" fabrics or threads.
We'd love to know: Do you iron your finished quilts? Why or why not?