I've been quilting long enough to notice a natural progression: When I first began quilting, I was only interested in making bed quilts. As each bed gained two to three quilts apiece, I naturally began creating smaller wall hanging-style quilts instead. It was nice to be able to enjoy my quilts beyond my bedroom and develop skills more quickly on smaller projects.
But how do we hang our quilted wall hangings up? What is the best method that requires the least amount of effort and won't do permanent damage to our walls? In this post I'm going to investigate three hanging systems and their pros and cons to help you decide the best method to hang quilts in your home.
Let's get hanging!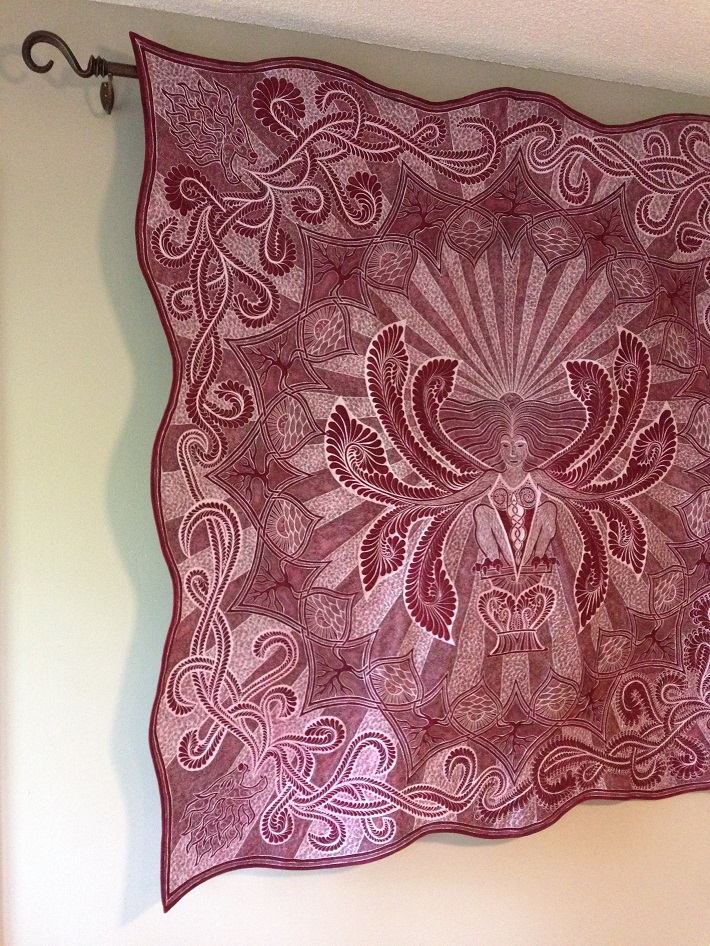 Duchess Reigns hung on an Allen Roth curtain rod
Quilt Hanging Method 1: Curtain Rod
A heavy curtain rod can be a great way to hang quilts of all sizes on your walls. Most curtain rod systems are adjustable, so even king-sized quilts could be potentially hung on a wall, and the decorative curtain rod ends can even add to your quilt design and the appearance on the wall.
The upside is curtain rods are super easy to find at your local hardware store or Walmart. If your quilt is less than 48 inches wide, it will likely fit on a smaller curtain rod that costs less than $20. However, if your quilt is wider, or particularly heavy, it's a good idea to go with the thickest, heaviest curtain rod you can find.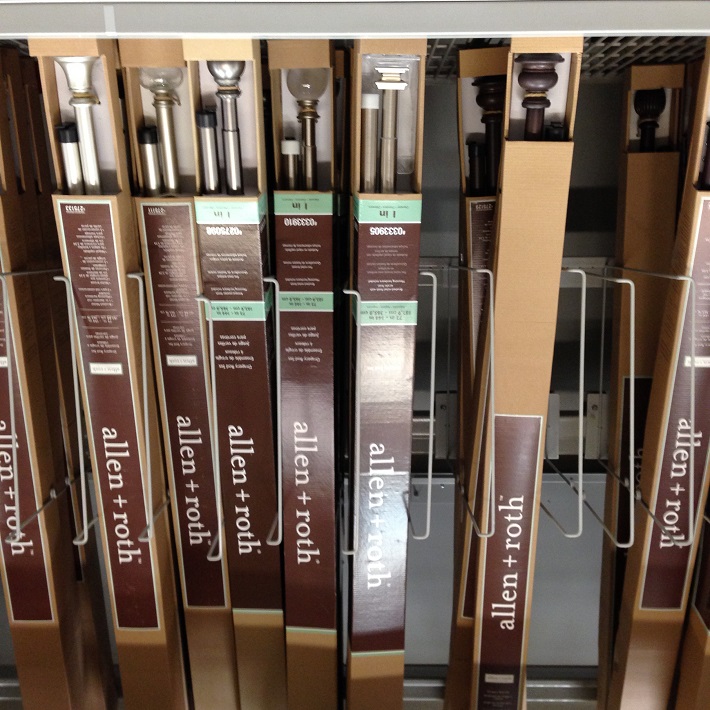 These Allen Roth rods are great for heavier quilts because they can carry the weight through the middle of the rod without sagging.
One major downside to hanging quilts with curtain rods is the hardware. If you have typical walls covered in drywall you have to drill holes and install anchors before attaching the curtain rod holders on both ends. If these are installed incorrectly you could end up with many more holes in your walls than necessary.
So the upside of curtain rod holders is the smaller size can be inexpensive and the large size can hold heavy quilts, but the downside is it requires drilling permanent holes in your walls.
Quilt Hanging Method 2: Magnet System
Magnificent Quilt has created Magnetic Invisible Quilt Hangers, a quilt hanging system that secures your quilts to the walls using extremely powerful magnets. The magnets are attached to the wall using typical Command adhesive strips so these can be installed just about anywhere in your home.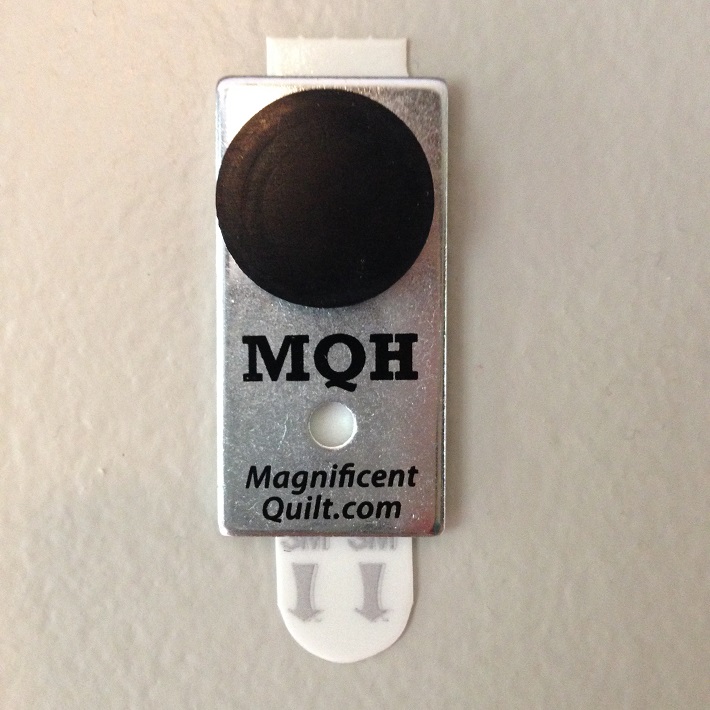 But everything you need to hang your quilt isn't included in the package. You'll need to go to the hardware store and pick up several of the metal strips shown on the right.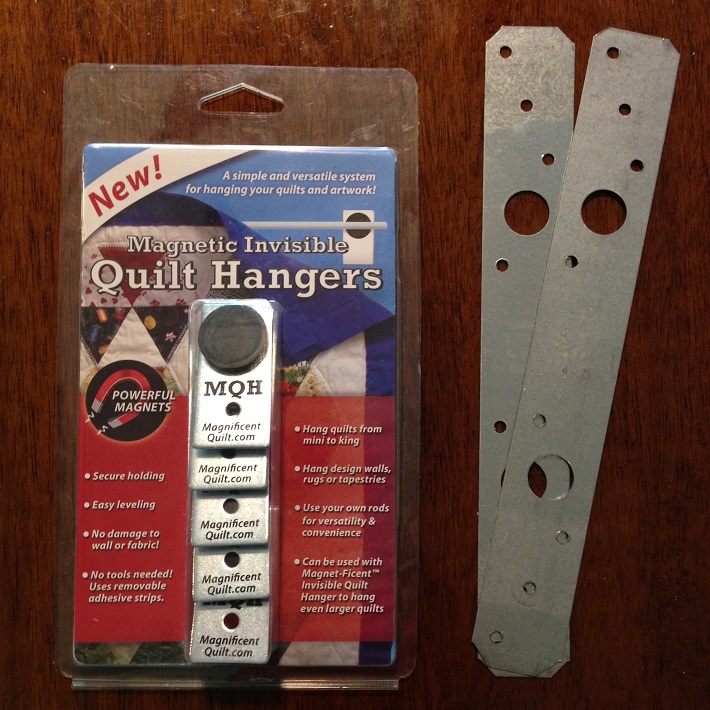 These are strips of galvanized metal used in construction and should be easy to find at your local hardware store. The galvanized metal will be attracted to the magnet and hold securely.
I was always at a loss as to how to hang a quilt with this system until I saw it demonstrated at the recent MQX East show. Using Amazing Tape, the metal bands were taped together to create the hanging rod, then inserted into your quilt's hanging sleeve. When held against the magnets, it locked securely to the wall.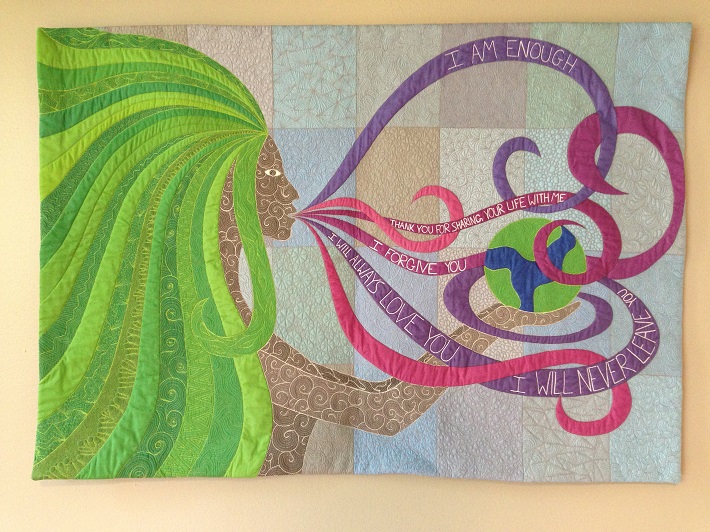 Express Your Love hung with Magnetic Invisible Quilt Hangers
So Magnetic Invisible Quilt Hangers have the upside of hanging quilts of all sizes without damaging your walls, but you'll need to find the galvanized rods to hang or attach metal plates to a wooden rod, like a yardstick, to make it magnetized.
Quilt Hanging Method 3: Hang Tiny Quilts on Beaded Jewelry
This final method is really only applicable for very narrow wall hangings or table runners that are small enough to not need a sturdy rod across the top. This method is definitely the cheapest – just insert your favorite beaded necklace or bracelet into a small hanging sleeve on the back and hang your quilt on any nail or hook in your home!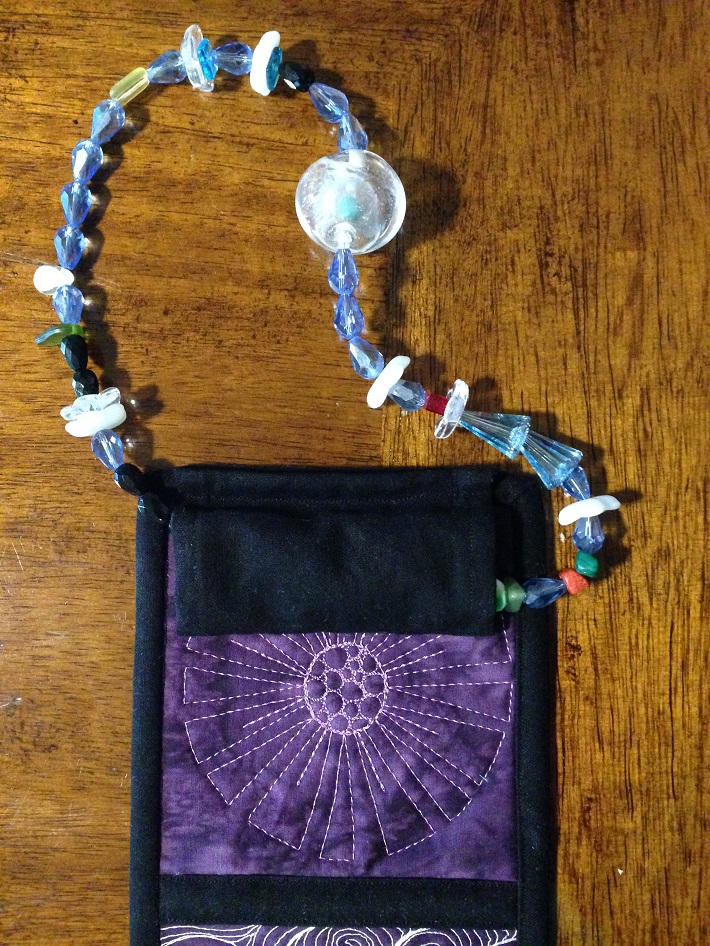 The upside is you could display two pieces of your work (quilt and jewelry) at once! You could even bead the necklace to to match the color or design within the quilt. I used a beautiful necklace my son strung for me and loved seeing it displayed on the wall.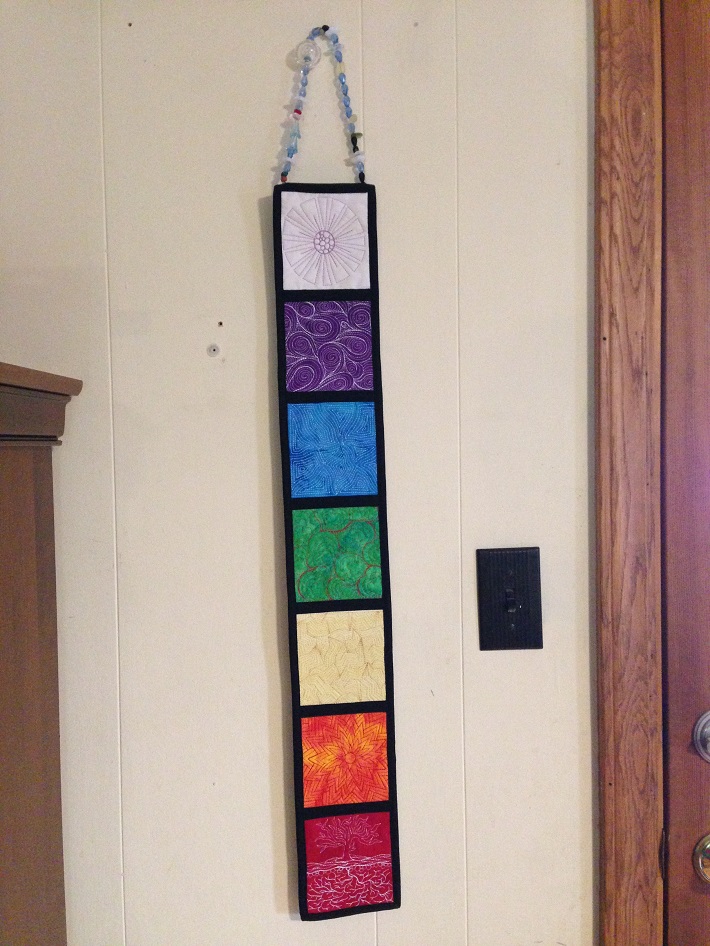 Chakra Wall Hanging hung on a beaded necklace
As you can see, we have many creative ways to display our quilts on our walls. Do you have quilts hanging on your walls? Which method have you used to hang them? Share your quilt hanging experience in the comments below!
Let's go quilt,
Quilting Kits You'll Love!
Your next project, made easy: Get a designer pattern & perfectly paired fabric.Shop Kits Now>>