Have you ever taken a break from knitting? Sometimes the urge to knit is zapped right out of us — and it doesn't feel great.
Lots of knitters experience these creative slumps sometimes. It's totally okay to embrace those ruts, but sometimes we need a little push to get us out of it.
Next time you're in a knitting rut, try some of these solutions to pull yourself out of the funk.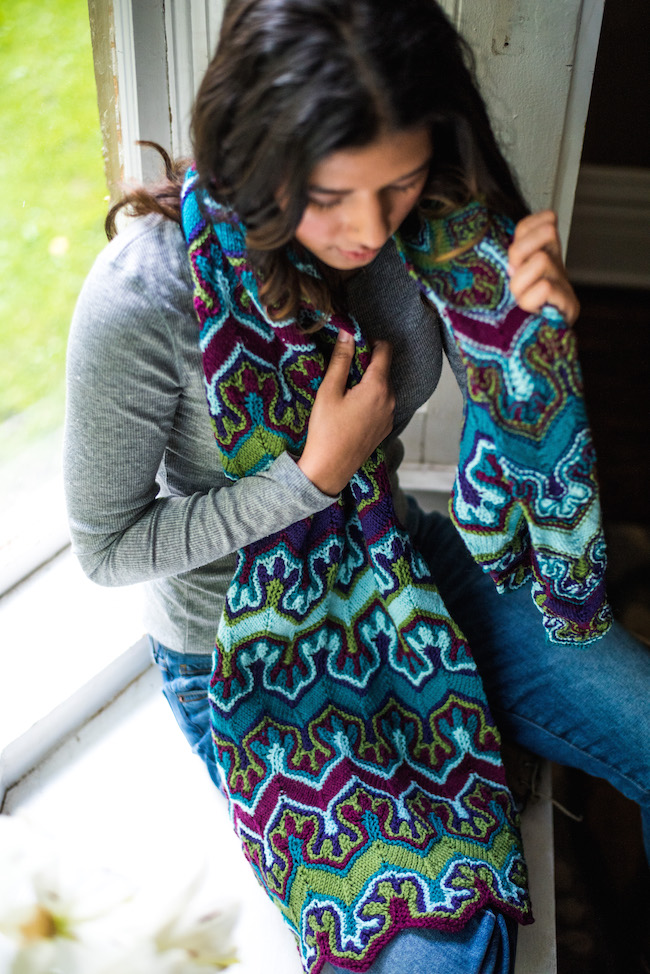 1. Try a new technique.
Maybe you're not ready to tackle an entire new project. Instead, how about learning a new technique that might inspire you? No need to even devote a project to it. Just swatch til your little knitting heart is content!
Craftsy has plenty of inspiration for knitters who want o learn something new. Try one of these techniques, or browse the Craftsy knitting classes to find a technique you've never tried:
Next Steps in Intarsia – Anne Berk will get you comfortable working with two colors at once. By the time you finish the class, you'll also have the patterns to make a diamond hat, zig zag cowl, and plaid mitts (check them out above!). Maybe learning the technique will inspire you to give those patterns a shot!


Brioche Knitting Made Easy – Let Mercedes Tarasovich-Clark show you this beautiful reversible technique and you'll walk away with the skills — and patterns — to make a brioche cowl, hat, and mitts. It's a great choice for cold weather since brioche creates a thick, warm fabric!


Knit Smarter With Magic Loop – If you're sick of juggling DPNs, it's time to take the plunge and learn magic loop! Popular instructor Lorilee Beltman will show you how you can work smaller projects on one long circular needle.
2. Revisit an old project.
Sometimes you're just not in the mood to start something new. In that case, spend those blah moments finishing another project. Have some UFOs (unfinished objects, for you beginners) hanging around? Grab one and finish it. The accomplishment might inject some creativity back into you.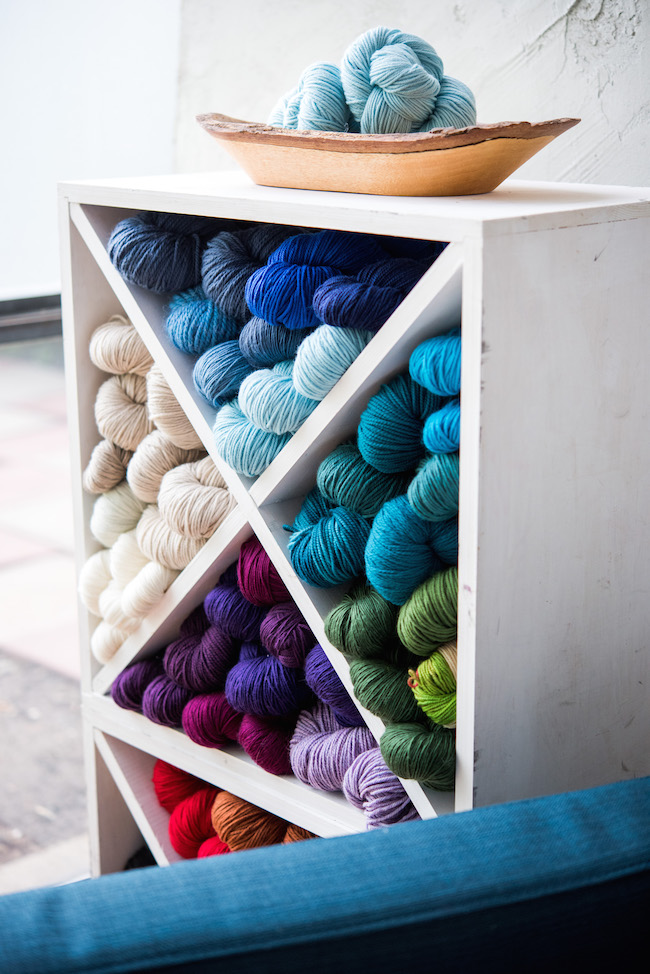 3. Organize your stash.
It never fails that every time I organize my stash, I find a lot of inspiration. No matter how you organize — by color, weight, brand, fiber — you'll have to touch and admire all the lovely yarn you've collected. Sometimes just touching a yarn can give me dozens of ideas for what to make with it. While you organize, admire your favorites and see if any inspiration comes from it.
4. Walk away.
There's no harm in walking away from knitting for a little while. Who knows? Maybe when you finally pick up the needles, you'll be so inspired that you'll never stop knitting again!
5. Try your hand at designing.
Not in the mood to knit? Maybe you're in the mood to design instead! Sketch a few things you'd like to knit. Stitch a few swatches. Before you know it, you just might be out of that rut.
Not sure where to start? One good place is Design Your Own Cowl with Laura Nelkin. Laura will give you a design worksheet, plus 12 templates to work from so your pattern is publishable. You'll also get patterns for three of Laura's cowls, including the Lapso Cowl pictured above.
6. Browse Craftsy!
Craftsy has plenty of inspiration waiting for you. Browse the knitting classes, download a knitting pattern, or just check out what other Craftsy members have been knitting.
7. Buy new yarn.
I know. You have a whole closet full of yarn that you haven't used. Me, too. But sometimes all it takes to get your creativity going again is some brand new supplies. (It's kind of like buying a new outfit to make you feel more confident on special occasions.) Maybe you just buy one skein. Or maybe you buy something you've had your eye on for years and just never got around to buying. Perhaps it's even a luxury yarn! Choose a yarn that makes you feel happy and invite that creativity back.
What do you do when you're in a knitting rut?