Sewing a muslin is a great way to test out the construction and fit of a sewing pattern without the risk of wasting good fabric and a lot of time on a garment you ultimately aren't pleased with. Learning how to fit a muslin is an invaluable skill if you enjoy garment sewing.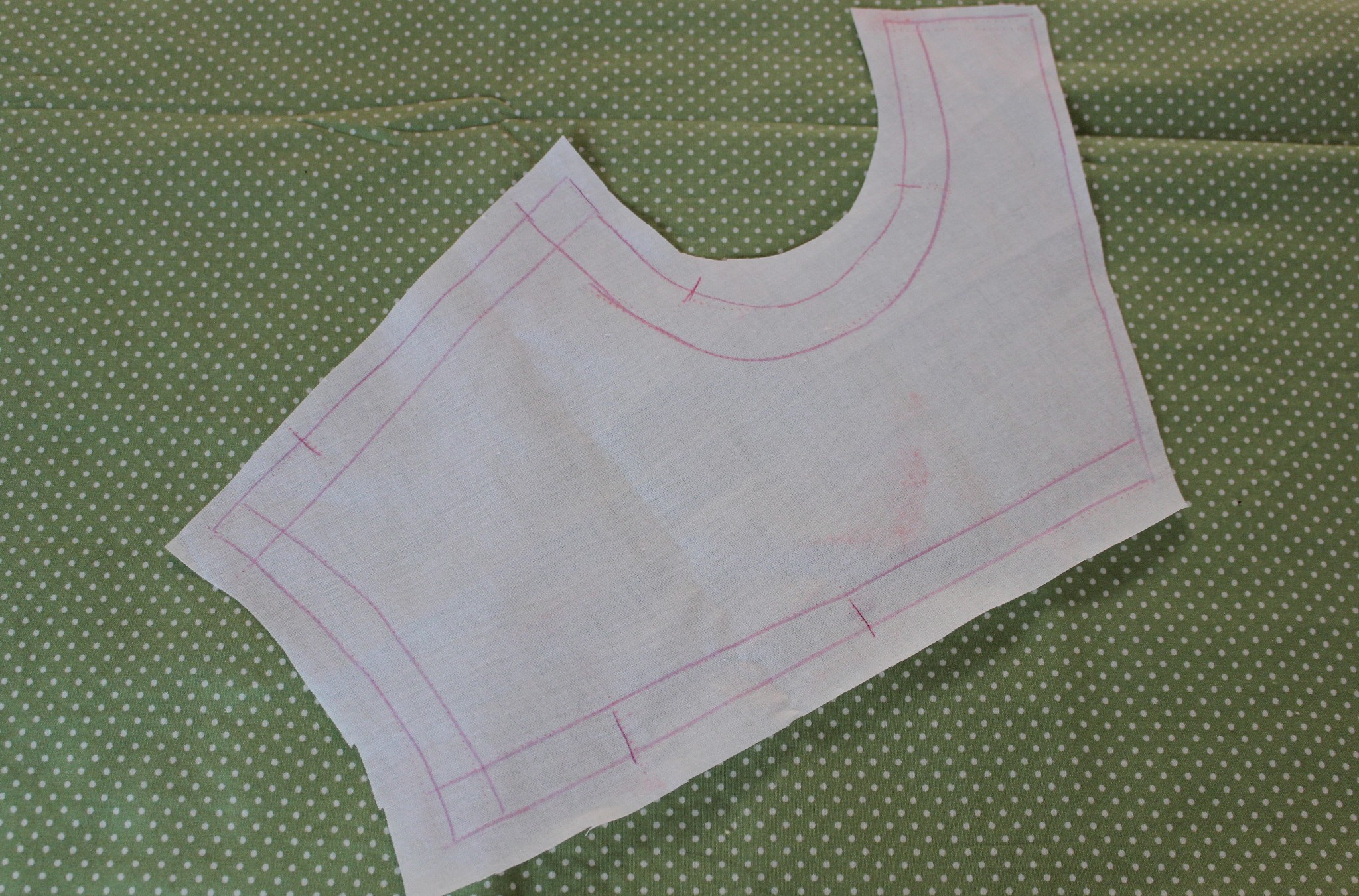 Generally, a muslin is made by cutting the pattern pieces from muslin fabric, which is inexpensive and easily found — so you won't mind tossing it when you're done.
In most cases, you'll want to transfer all pattern markings to the muslin using a dressmaker's wheel and carbon paper. This helps you see where and how to make adjustments to the final garment. If you know that you might need to let out a pattern in a particular spot, such as around the hips or bust, you can leave extra fabric in these areas.
After you cut out the pattern pieces, the muslin is sewn using a long, basting stitch. You don't need to worry about any pattern pieces that don't show on the right side of the garment, such as neck and armhole facings. Seams don't need to be finished, and most of the time you can skip adding any closures (such as a zipper) and hems.
But once you've made up your muslin, how do you make adjustments to assure the perfect fit for your final garment?
Here's how to fit a muslin:
Step 1:
Try the muslin on, right side out. If you have a dress form filled out to your measurements, you'll probably find it easier to fit your muslin on that. For some patterns (like a dress with a back zip), having a fit helper might make the process easier. If no one's available to pin you into the garment, it's in your best interest to add any closures to get the best idea of how the garment actually fits. Be sure to baste them in and you'll be able to easily rip them out and reuse for your final garment.
If you're satisfied with the garment fit, congratulations! You can skip to step 3. More than likely, though, you'll need to make some adjustments.
Step 2:
Try the muslin on, wrong side out. This is when you'll pin and mark any adjustments for the final garment (or the next muslin, if you're having major fit issues!). Perhaps the side seams need to be taken in, you need to lengthen the bodice so that the waist is in the correct spot, or the bust darts need to be let out or taken in. There are many tutorials available online that address specific fit issues.
Step 3:
Once you're satisfied with the fit, take the muslin off and deconstruct it. At this point, you can either transfer any changes directly to your pattern (if they are small changes) or make new pattern pieces based on the muslin (if the changes are more complex).
Be sure to check out Sew the Perfect Fit and Fast-Track Fitting to learn how to get great fit on your garments.
Do you have any tips for learning how to fit a muslin? Let me know in the comments!