So you've reached the end of your very first scarf (yay!), but now you can't figure how to end your knitting (ugh!).
Learning how to end knitting a scarf could be as simple as binding off, and we'll teach you a simple bind-off method in this post. But if you want to add a little something extra to your scarf, you can also end knitting a scarf with a few little embellishments like buttons, fringe or even a knitted edge.
Before you toss that project across the room in frustration, let us help! We'll walk you through the first step of binding off, then give you more ideas about how you can end knitting a scarf.
1. Binding off.
Binding off is the simplest way to end a scarf. Even if you plan to add fringe or other details to the edge of the scarf,  you'll still need to bind off.
Let's review the steps for binding off:
Keep your eyes on your needles! Listen to an audio version of the tutorial so you can watch what you're doing as you bind off:
Or, read the step-by-step instructions below: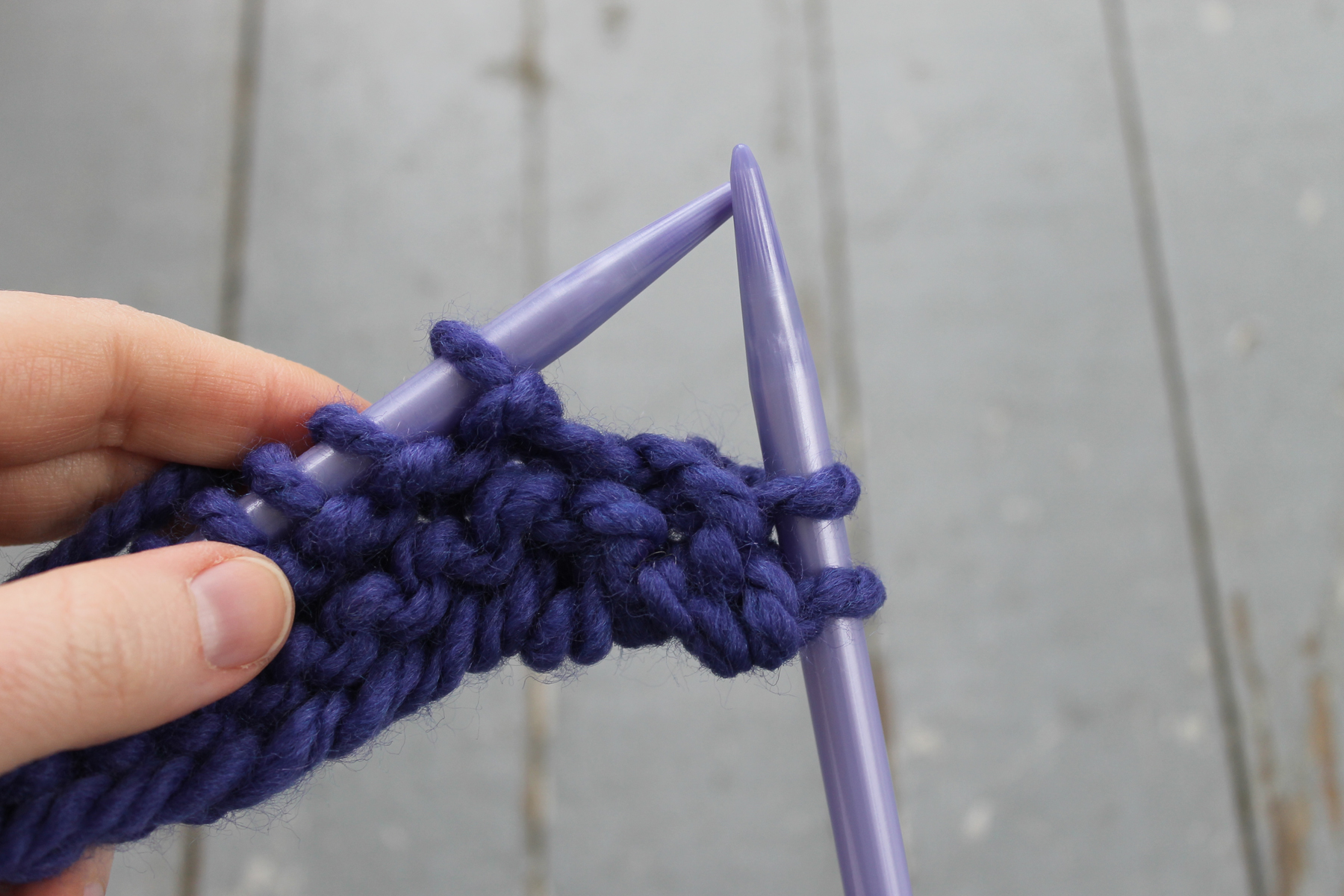 Knit the first two stitches of your last row in pattern. For example, if you knitted in garter stitch, like I did here, then knit the first two stitches. If you worked a ribbing, you'd knit the stitches as you did in your ribbing pattern.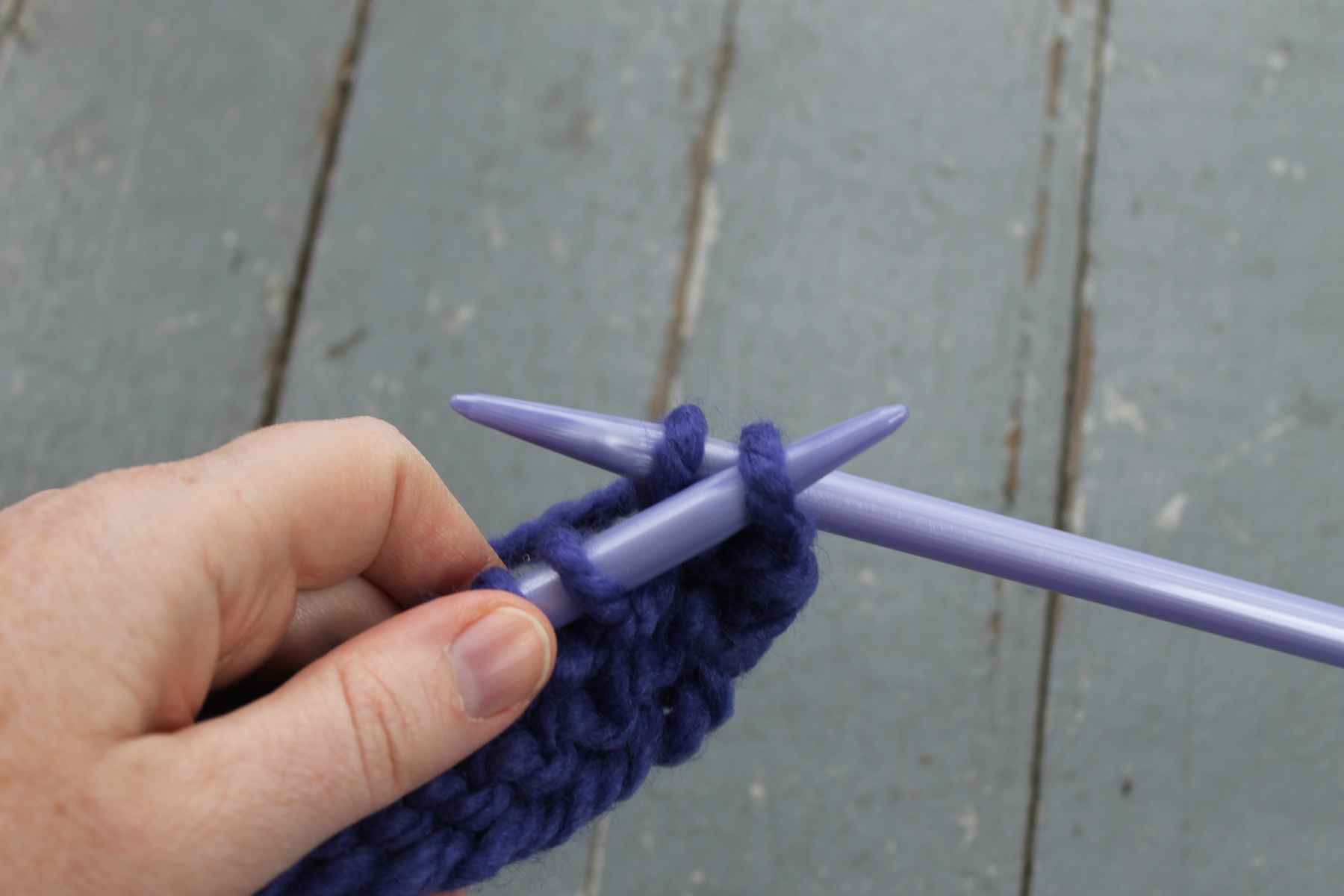 Next, slip your left needle into the front of the first stitch you knit, inserting it from left to right.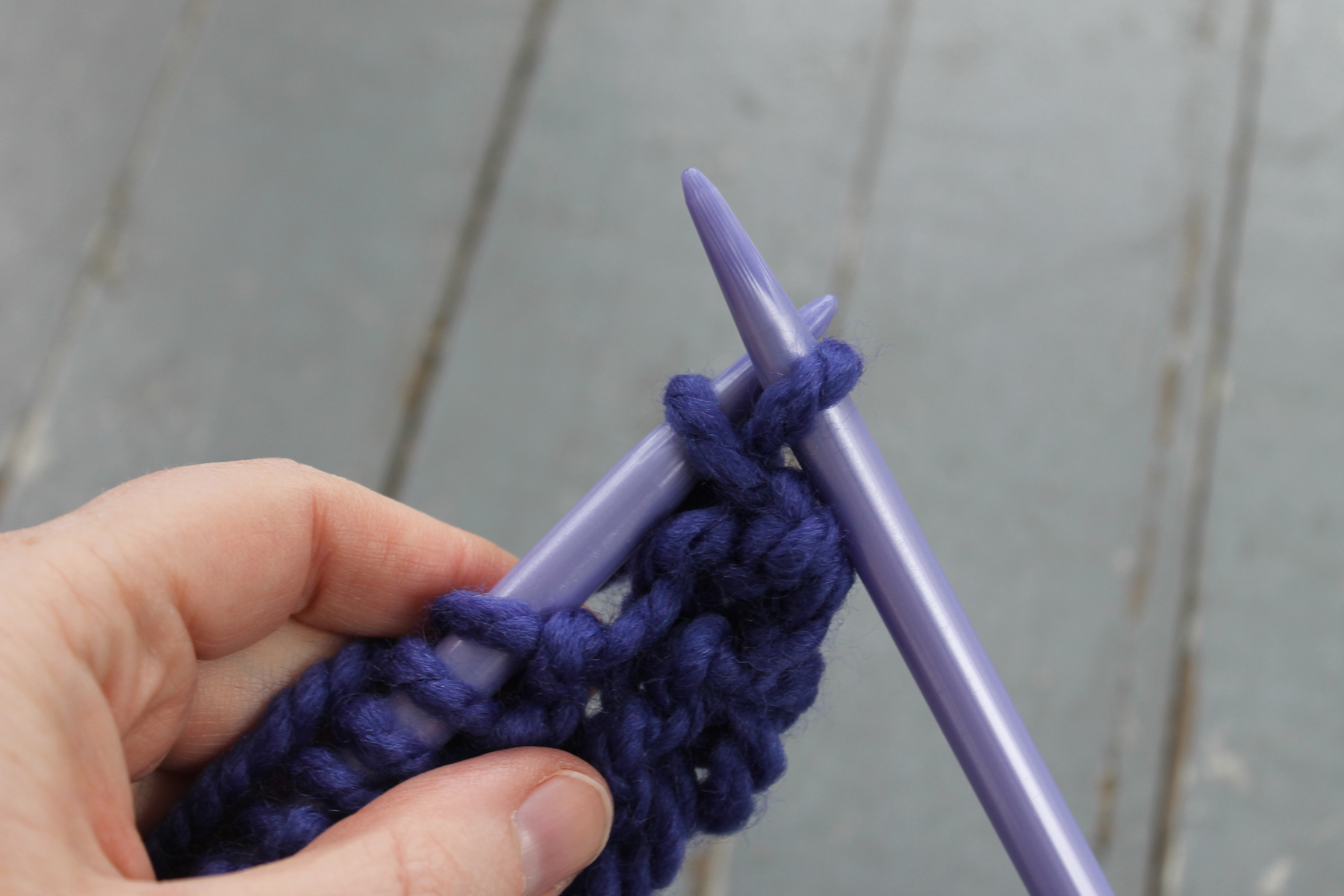 Now for the most difficult part: pull the first stitch over top of the second stitch, using your left needle to help you.
And here's a little trick: if you can't seem to get your needle to cooperate, use your finger to pull that stitch over.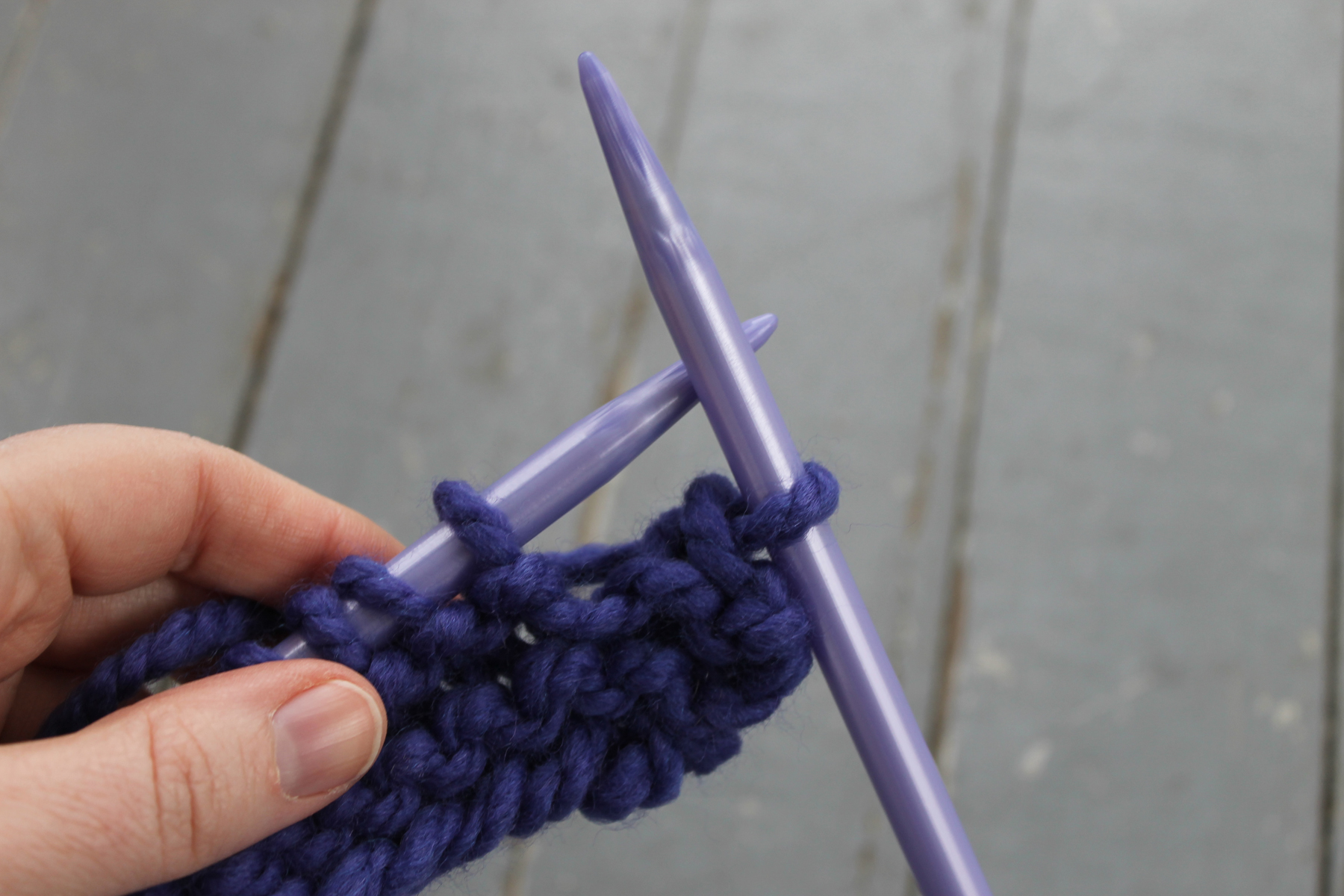 You should now have one stitch left on your right needle.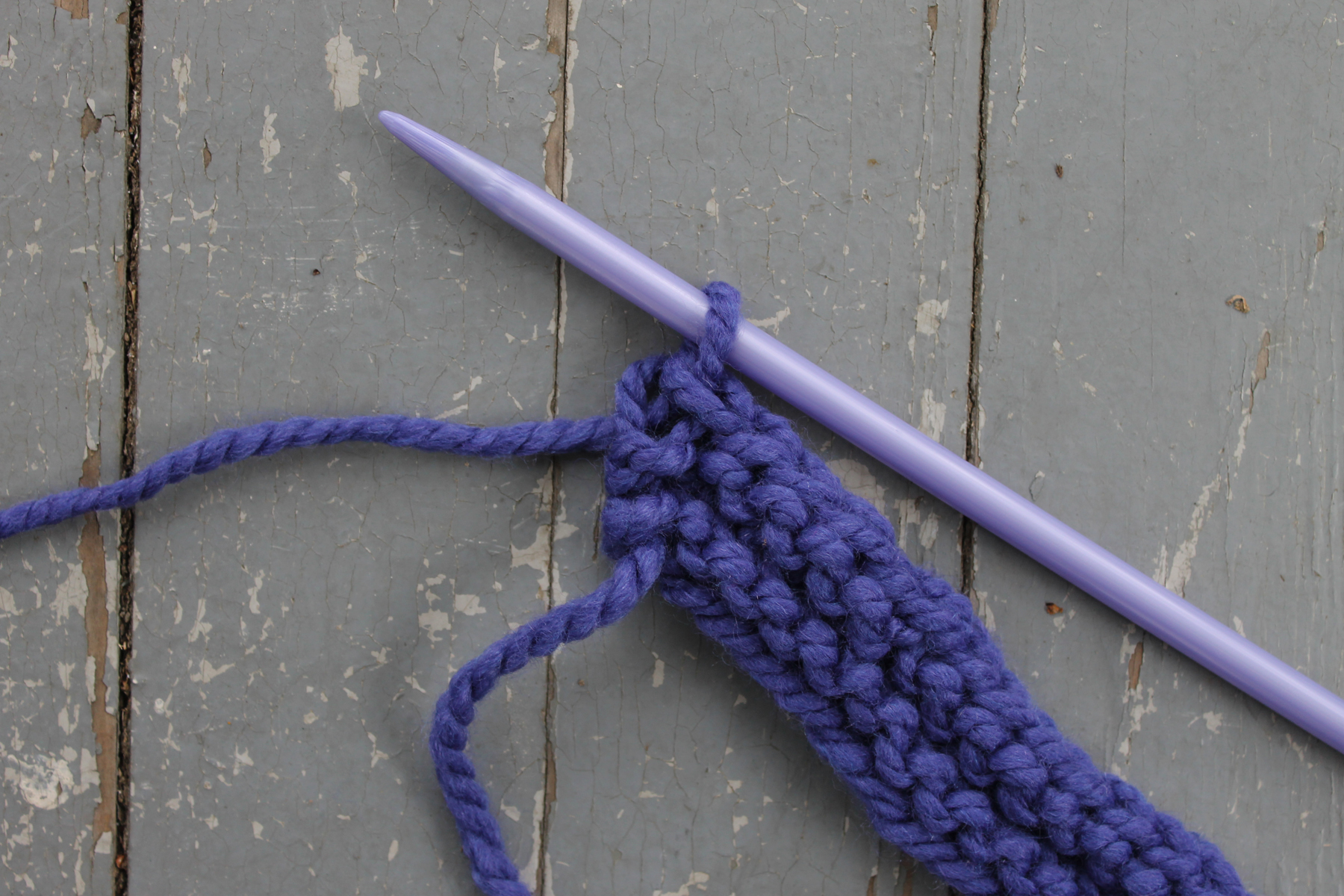 Repeat these steps — adding a second stitch to the right needle and pulling that first stitch over top of the second stitch — until you knit the very last stitch of the row.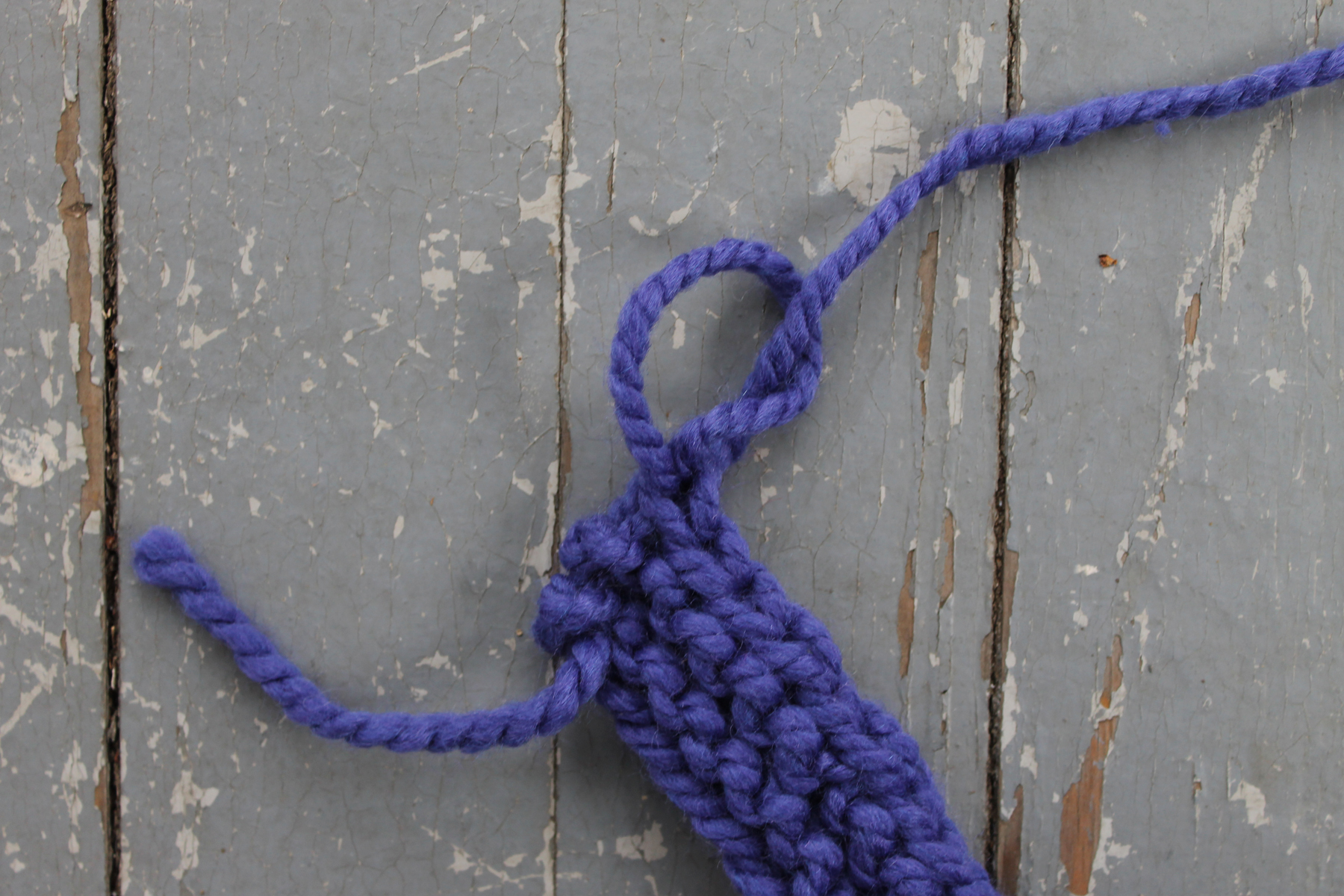 Snip that yarn end with some scissors, leaving a tail that's about 3-4 inches long. Insert the yarn tail through the last stitch, then pull the tail to secure it. Weave in the loose yarn tail.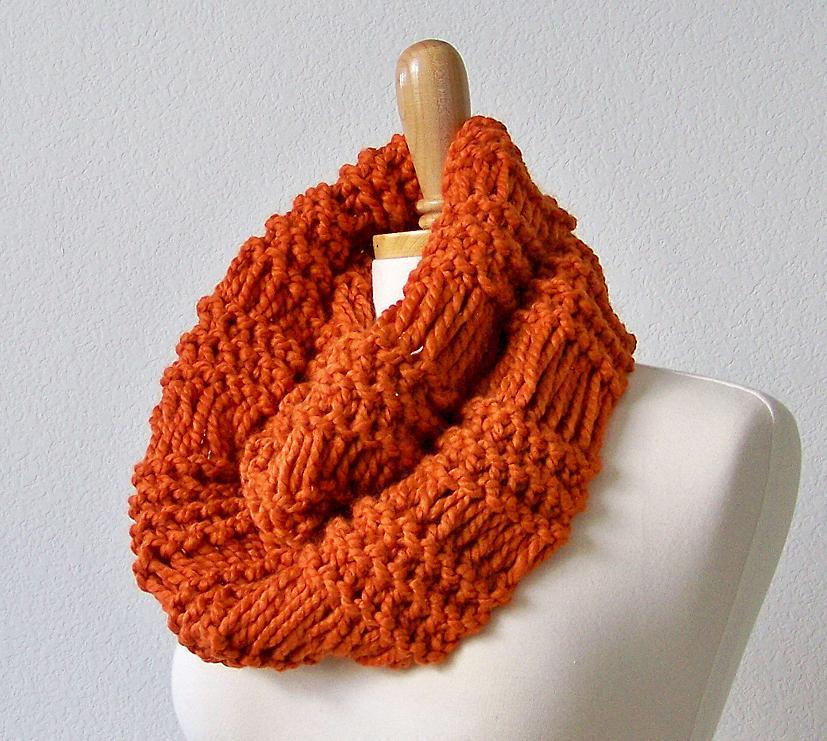 Infinity Scarf pattern via Bluprint member natalya1905
2. Seam the ends together.
If you've knit a long scarf that could potentially wrap around your neck a few times, you can turn your plain scarf into a looped infinity scarf with just one seam. Not familiar with the ins and outs of seaming? Check out our Seaming Handknits class with Chris Bylsma to learn how to join your scarf and any other knitting project, no matter what stitch you use.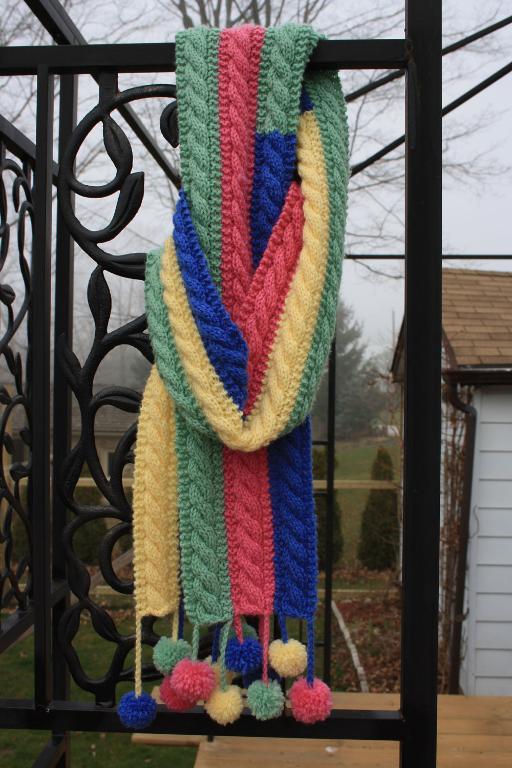 Photo via Bluprint member Chattering Needles
3. Add pompoms.
We love the idea of adding fun pompoms to the edge of the scarf after you bind off. This Pompom Scarf uses crochet chain stitch to attach pompoms, but you could also use I-cord. Get this FREE Squishy Pom Pom Tutorial to make your own pompoms.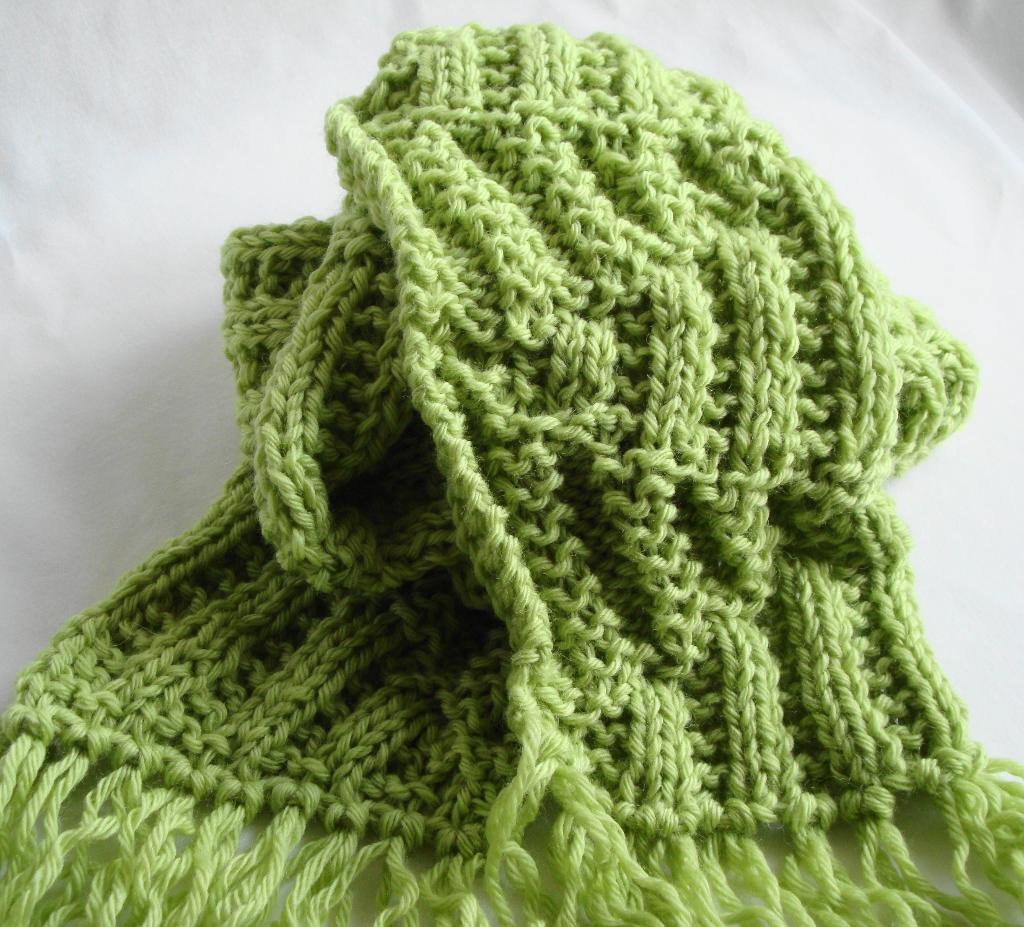 Photo via Bluprint member heidigali
4. Add fringe.
This free Greta Scarf pattern uses a neat curly fringe at the ends to add that little bit of extra decoration. You don't need any special skills to make fringe; just grab a ruler to measure your yarn strands, plus a crochet hook to help you pull the fringe through the edges.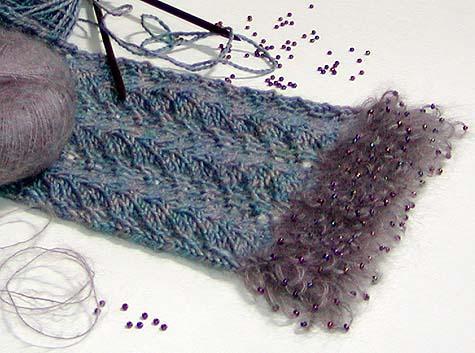 Photo via Bluprint member Cheri c2knits
5. Add sparkle.
This Sparkle Scarf uses lace for the scarf's main stitch pattern, but you could apply that sparkly, fuzzy edge to any stitch from garter stitch to seed stitch. The beads are totally optional if you want to stick with just the fuzzy edge.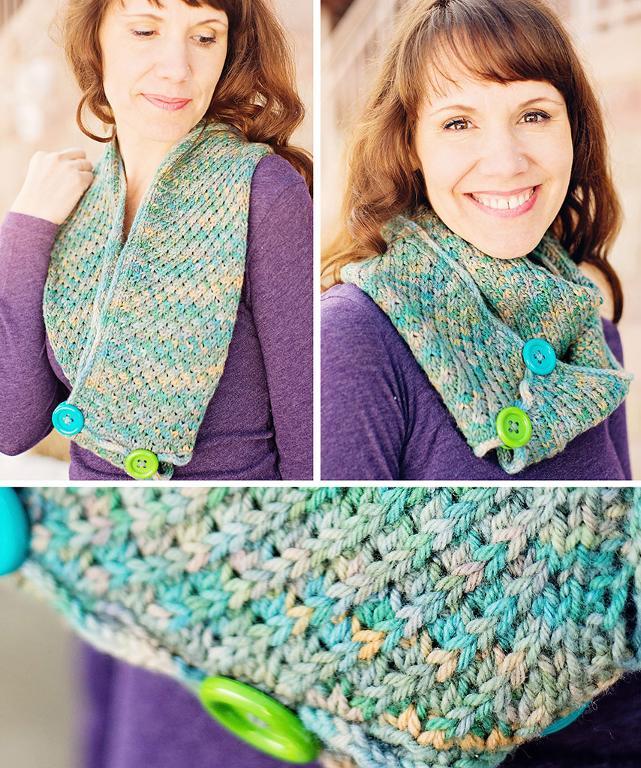 Photo via Bluprint member Jean Clement
6. Add buttons.
The big problem with some scarves is that they fly all over the place when it's windy. Sometimes they even slip right off your neck! This Asteri Scarf has buttons placed on the I-cord edge so that you can wrap the scarf and button its edges together. If you use smaller buttons, you don't even have to add buttonholes; you can just slide the small buttons through the stitches.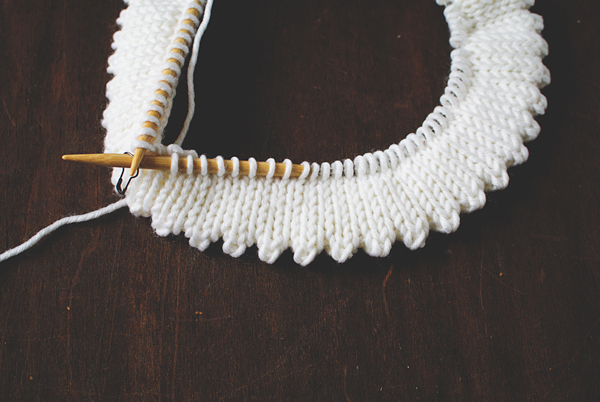 Photo via Bluprint blogger Lisa Gutierrez
7. Knitting edges
From ribs to ruffles, the plain bind off is clearly not your only option for ending a scarf. You can apply your favorite knitted edge to any scarf with the right know-how. Interested? See 5 knitting edges that will take your scarf's edge from boring to brilliant.
The Knitter's Guide to No-Fuss Finishing
Learn essential finishing techniques you can use to bring out the true beauty in any knitting project.Get My FREE Guide »