Designing and creating show-stealing wedding and celebration cakes not only needs a creative spirit with an eye for style, but a skill for getting ideas down on paper really helps push sweet ideas forward. You don't have to be an art school graduate to be successful. Just practice, find your own style and work the way you feel comfortable. To help you on the road to creating inspiring confectionary creations, read these top tips for how to draw cake designs that are sure to impress.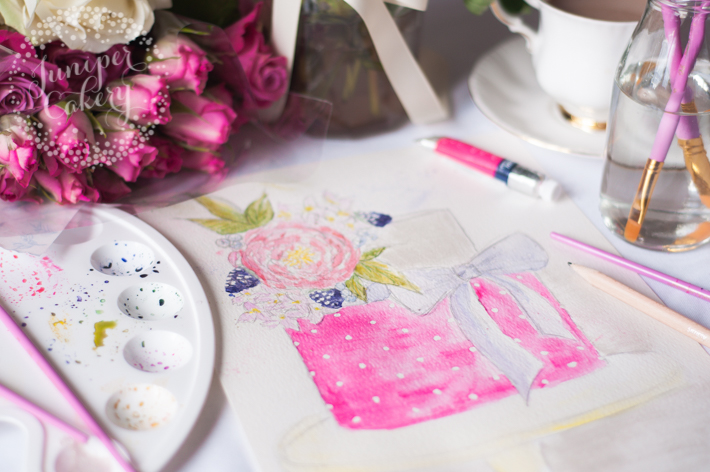 How to Start a Cake Business
Turn your affection for sweet confections into a career with expert advice and guidance from award-winning cake artist Lisa Raffael.Enroll Now »
Tip 1: Get comfortable
Finding how you like to work best influences the tools you should invest in. If you're not sure, try a bit of everything. We prefer to sketch and add color with watercolor paints, but people design in a lot of different ways. Some like to use Photoshop to create sleek designs from scratch, some prefer markers and others would rather create quick pen and paper sketches with color and detail notes on the side.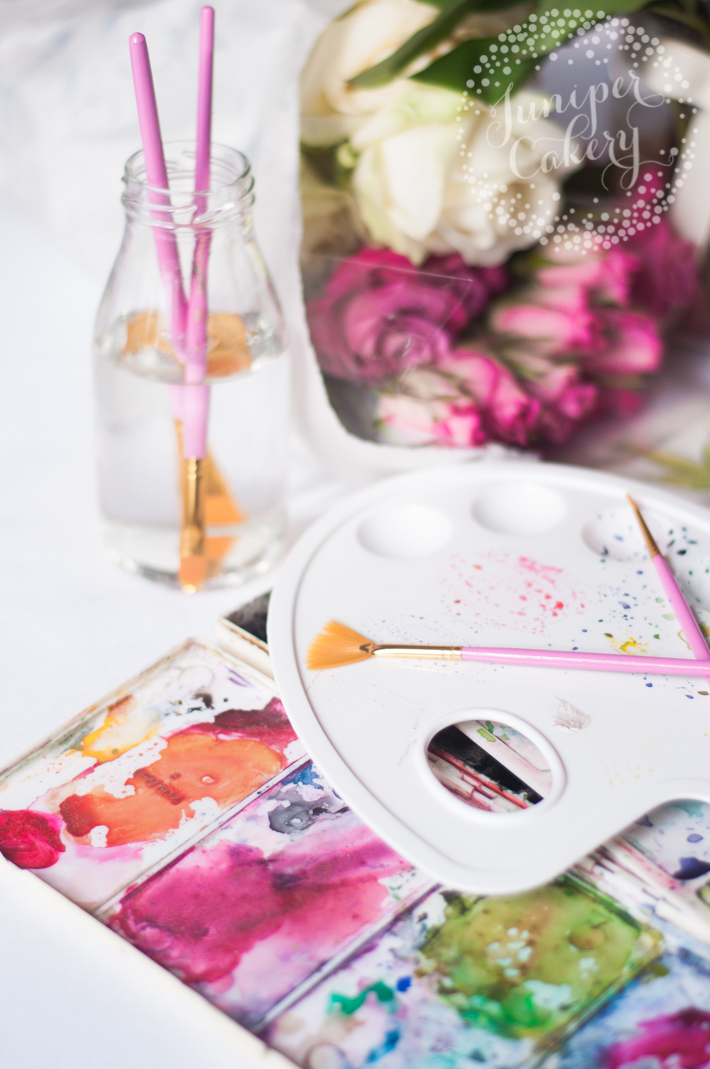 Tip 2: Use tools of the trade
Once you've figured out just how you like to work, it's time to invest in some good tools! Good quality tools and materials are essential to getting the best results. We're pretty sure that Bernini would have had some issues carving sculptures with a wooden spoon.
Sketching
If your chosen design method involves sketching, then get yourself a great selection of sketching pencils. After a while, you'll find that you prefer to work with a particular hardness. For example, we tend to use 2B and H numbered pencils.
You can even try out aqua pencils which will wash and create almost calligraphy like shapes when lightly brushed with water. They'll help create a really striking style too!
Painting
There are lots of different paints to use when creating cake designs, however, we'd suggest keeping clear of oils as they can take days to dry fully. The best paints to use to add color to your designs would be acrylic gouache or watercolor. Acrylic gouache creates a more solid or opaque look which can seem a little more graphic or modern in style. Watercolor is always a little see-through, softer and creates some "messy" textures.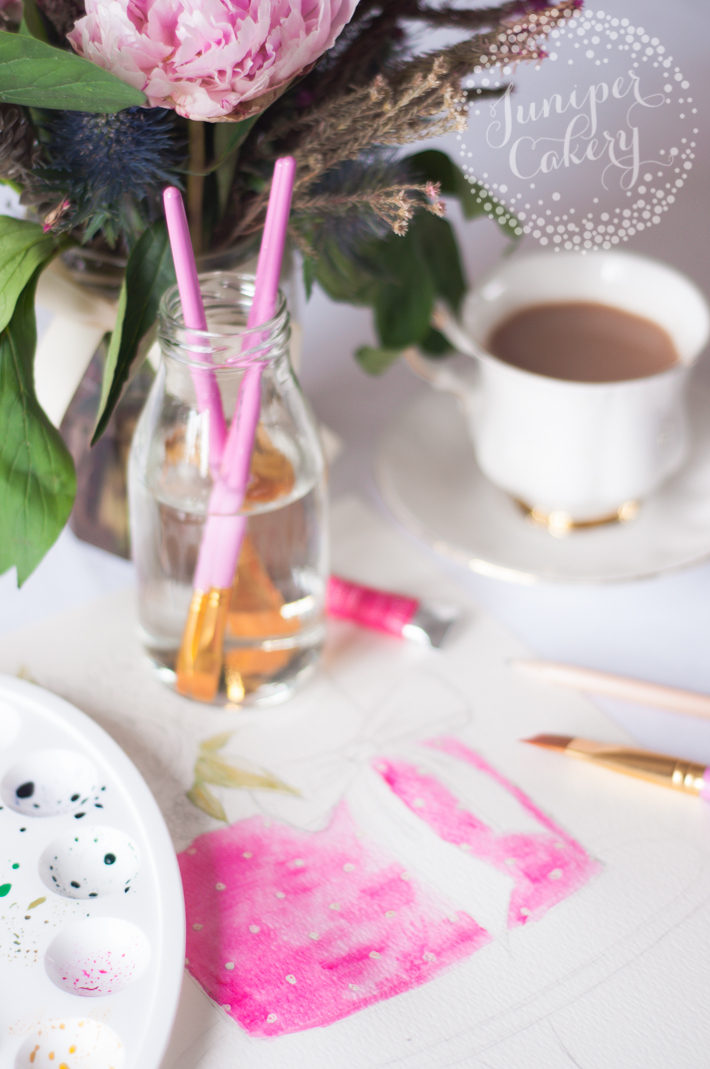 When working with paint, invest in a pot of masking fluid. This is an amazing material that helps block out sections of a sketch to keep it untouched and white. We used dots of masking fluid on our painting (above) to create sweet Swiss dots!
Paper
For sketching and painting, you'll also need some good quality paper. Acid-free and fairly thick paper is best (125gsm/80lb). Acid-free paper means that your work won't age or discolor so quickly. Thicker paper will stop your finished paintings from buckling or developing 'wobbles' from the added moisture of paints. 
If working with watercolors (and even acrylic gouache) there are then two types of watercolor paper to consider — cold pressed or hot pressed. Cold pressed features the typical watercolor paper texture (small pockets in the paper). These create a texture with the paints as they pool a little in each one. Cold press paper also allows your paint to dry a lot quicker because of the texture. Hot press paper is smooth, has no texture and also means that your work can take a bit longer to fully dry. A great thickness for watercolor paper is around 300gsm/140lb.
Digital
For the modernist, there's fancy laptops or desktop computers with the latest graphics software or there's some pretty cool sketching apps on iPads and tablets, too. This is obviously the priciest method of getting your designs created unless you already have the tools.
One of the best things about going digital is that you can sign up and pay monthly for some photo-editing and graphic software on cloud, which means you don't have to pay out hundreds of dollars at once and you get the latest versions whenever they're ready.
Tip 3: Get stylish!
Look around the internet for different illustrators and illustrative styles out there. Pinterest is an amazing online resource for this. You're bound to find a whole host of incredibly inspiring painting and sketching looks for you to try, develop and make your own! Anything from adding a soft black watercolor background around your cake to splattering paint onto sections can add a distinctive style to your work.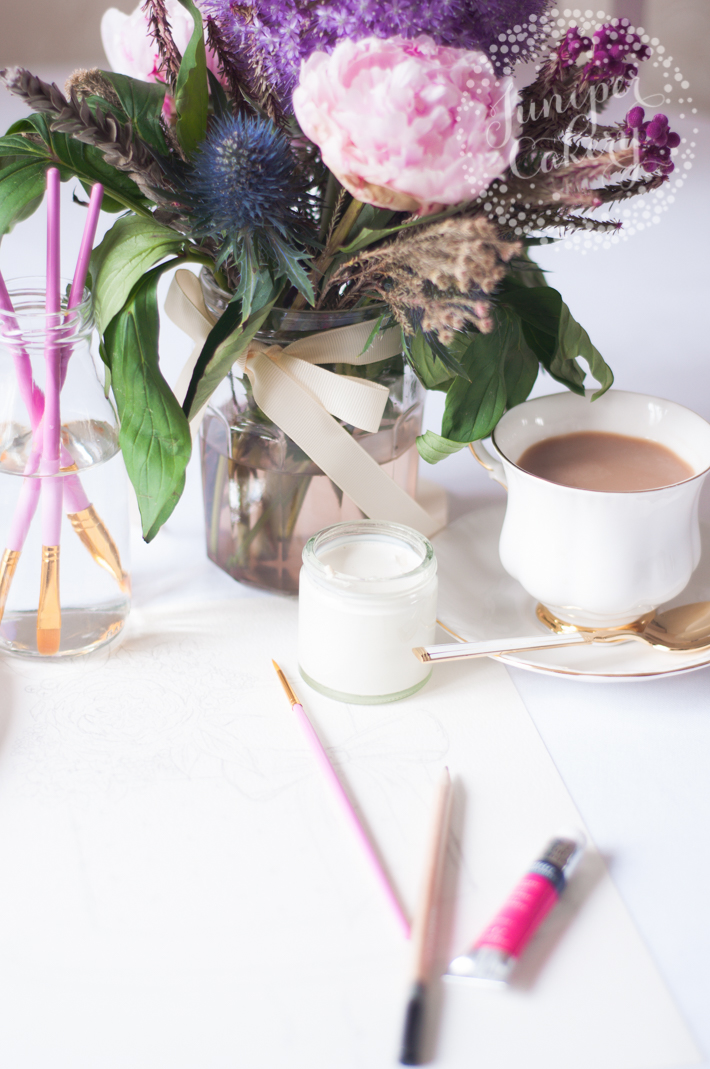 Tip 4: Practice makes perfect
It sounds obvious, but it's all too easily forgotten that practice makes perfect! You can really benefit from keeping a pad of paper and some pencils or paints with you as you watch a film or sit in the garden. Try drawing the flowers around you if you're outside in the sun or sketching the books or candles on the coffee table.
Tip 5: Think practically
The main purpose of your sketches is that they're for you to send out to clients to give them the best visual representation of your design before it's finished. A little practical thinking needs to be added at the end of your creative process in terms of notes. Write out all your design notes in pencil so that you can amend or remove them later and make sure that they are clear and readable. It also helps to add numbers on sketches and paintings that are slight variants of each other. This means that your client can quote the number of the design they most liked.
How to Start a Cake Business
Turn your affection for sweet confections into a career with expert advice and guidance from award-winning cake artist Lisa Raffael.Enroll Now »