When you think about it, noses and ears tend to be the first characteristics that we use to identify an animal. An important component of animal-oriented artwork is using the correct features that distinguish one animal from another. Because of that, these defining features need to stand out, be fairly accurate and appealing.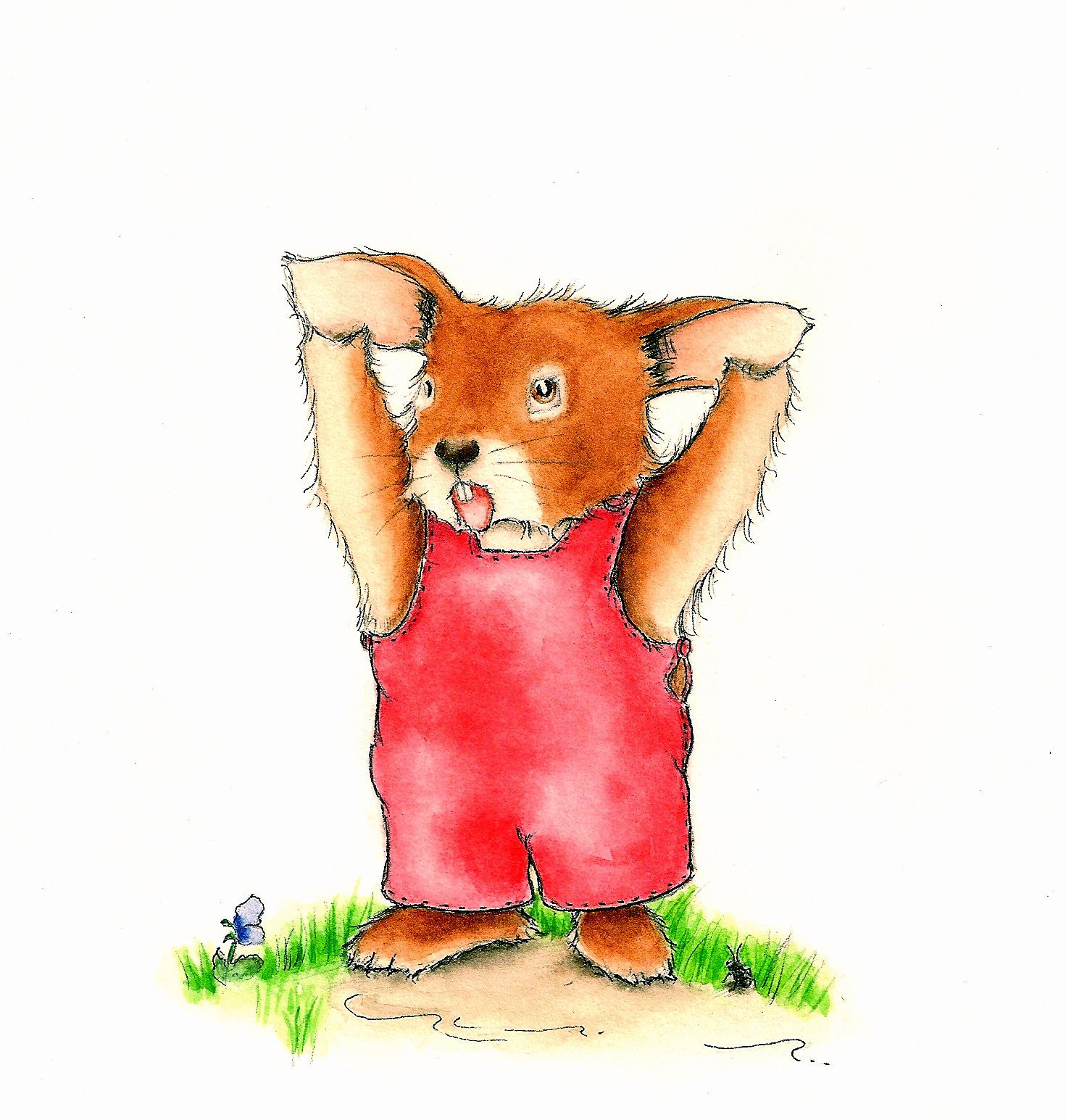 My own result of being self-taught is that in my drawing style, there are times when my animals might be mistaken for an animal other than the one I was intending to draw if it were not for the noses and ears. That's why it's important to focus on how to draw animal faces.
These features are usually something I look forward to detailing. It's like getting to the sweet center of my work and there are so many ways to detail them that you can choose what will work best to achieve your final desired affect.
In the image below, I chose simplicity for the bear noses since I wanted the sweet emotion between the mother and her cub to be more dominant. The noses are still the same proportions and basic shape as a real bear's.
Since it is art, why not allow for more artistic license?
Even though I draw more whimsical characters, I still need to make sure one animal can be identified from another. I keep a lot of reference material handy so I can at least at give a good gist of the animal I am intending to portray.
I want all my characters to stand on their own. To me, each animal I draw into a scene has a connection with the the overall final image of a piece of art. This is true of any piece of art I begin since animals are always my subject of choice.
Bring endearing animal characters to life in the celebrated style of classic children's books! Learn how to create and refine original illustrations in Bluprint's Picture Book Illustration: Animal Characters class.
If you are drawing animals for an illustration assignment, it would go without saying that you will have to make sure your animal looks like the animal the text specifies.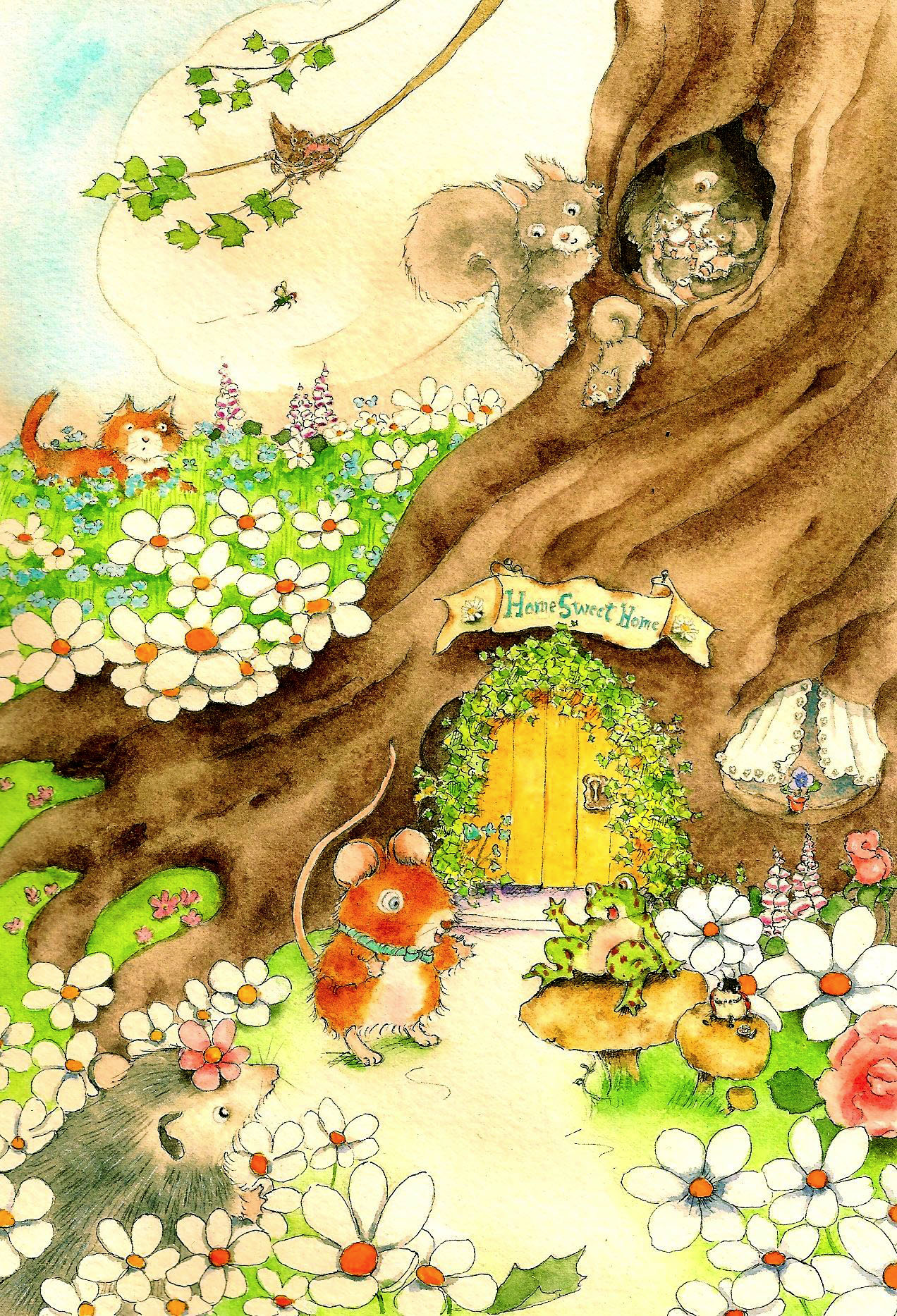 Be satisfied with your details of your ears and noses
Make sure you are satisfied with the details of your ears and noses when you do your sketch and before you add any finishes to your animal character design. Sometimes you just know when you have it right, but it never hurts to leave your finished sketch for a little while before you start to use ink or paint finishes. You just may want to modify some of the features.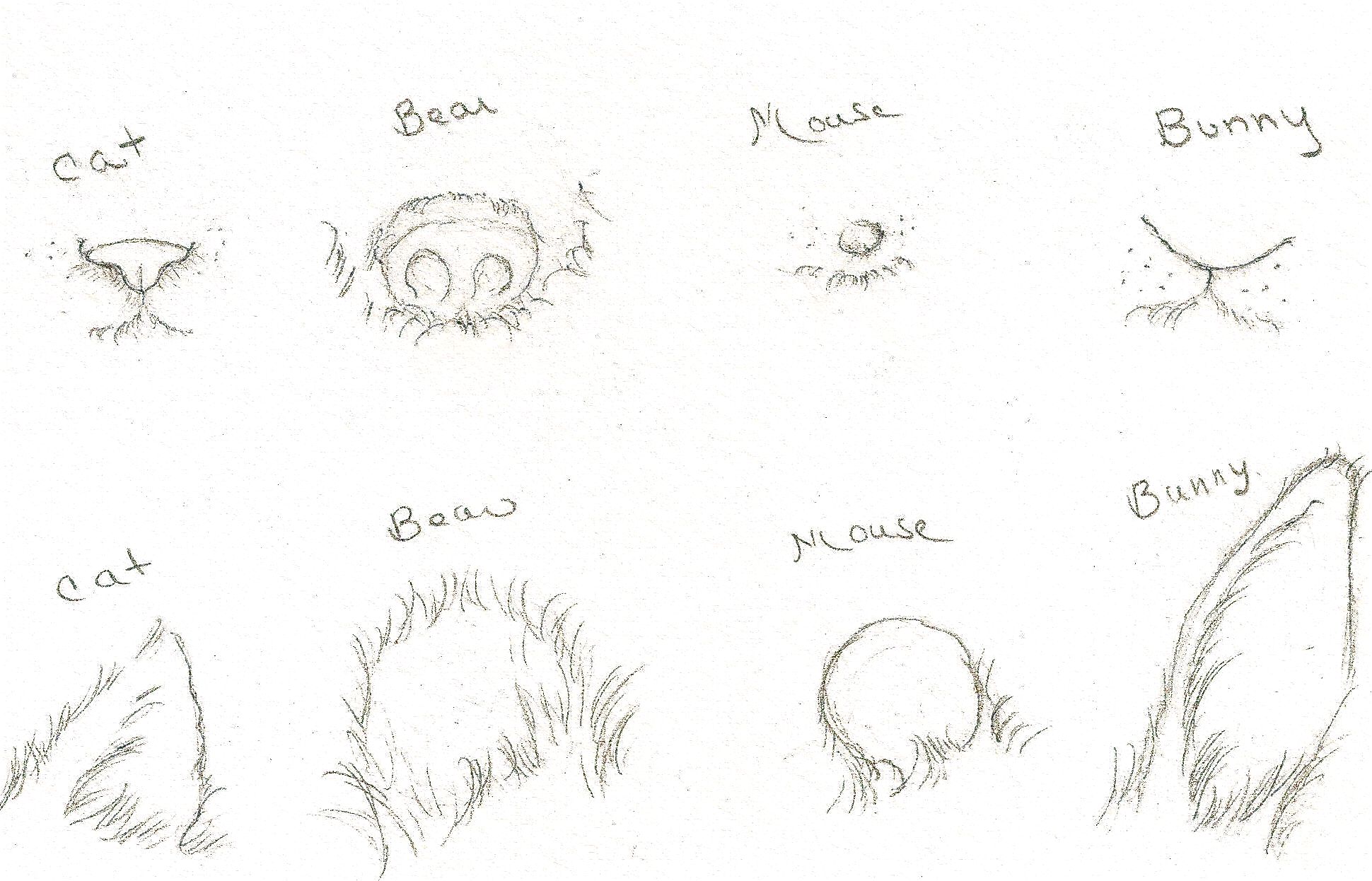 Now I have added some black ink outlining, though you can barely see it. I tend to work and add ink in a layering way as I work. I make it darker and stronger if needed as I go along. I keep my ink lighter in general around any facial features in case I decide to make changes while I am working.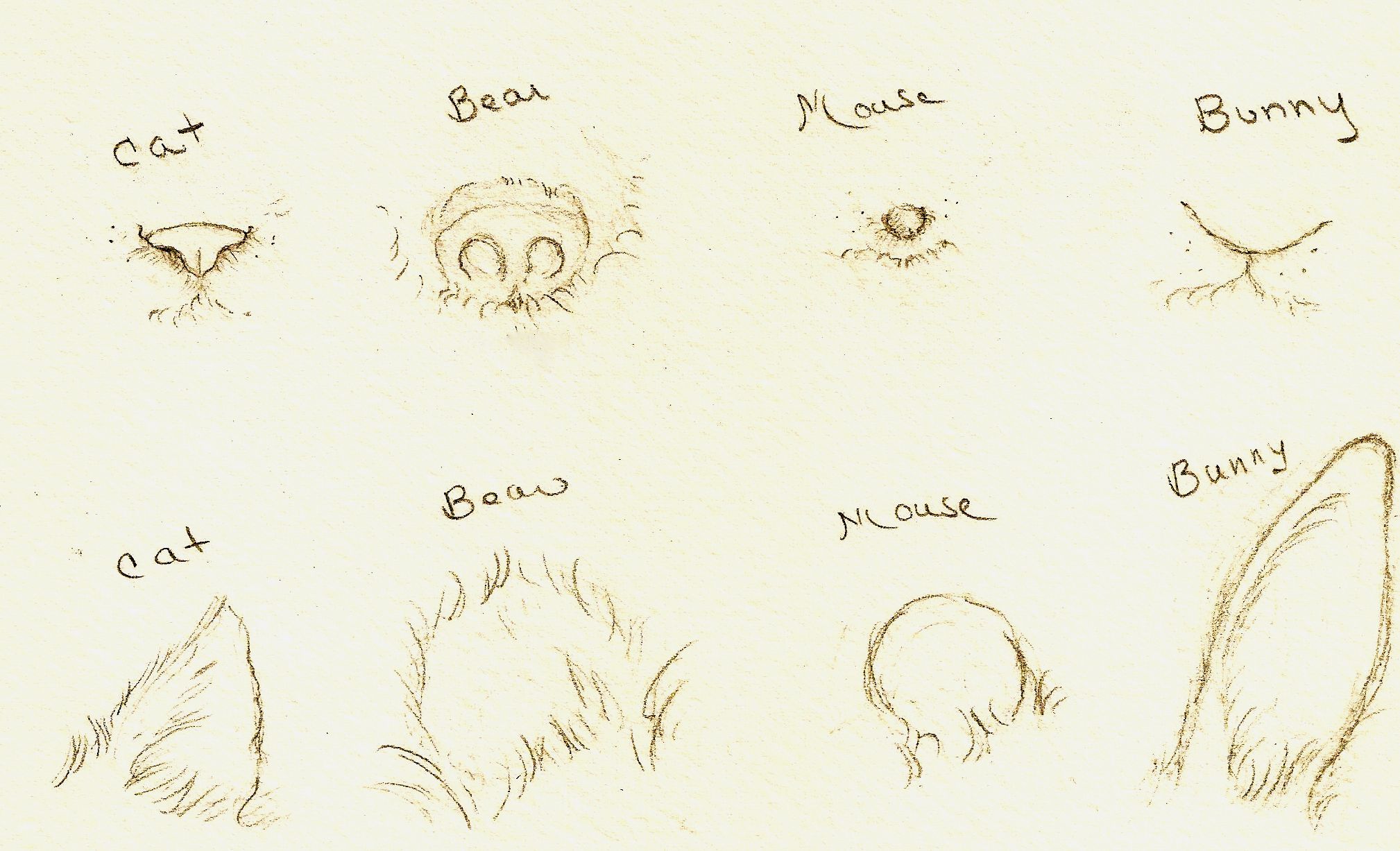 Now the paint is applied. Any of these facial features could have been painted more simply and with little detail, or more elaborately with more realistic detailing. As long as they indicate the animal you intend, that is where you find artistic license.
If I paint a nose black, I often use a sepia or sepia/black shadowing under the nose and vice versa for a brown nose. A great bunny ear mix is the same as a flesh mix — red blue and yellow, very pale. It works great for bunny, mouse and even cat noses too, ears as well. Brown Madder is a great color for sweet little animal tummies and mouths.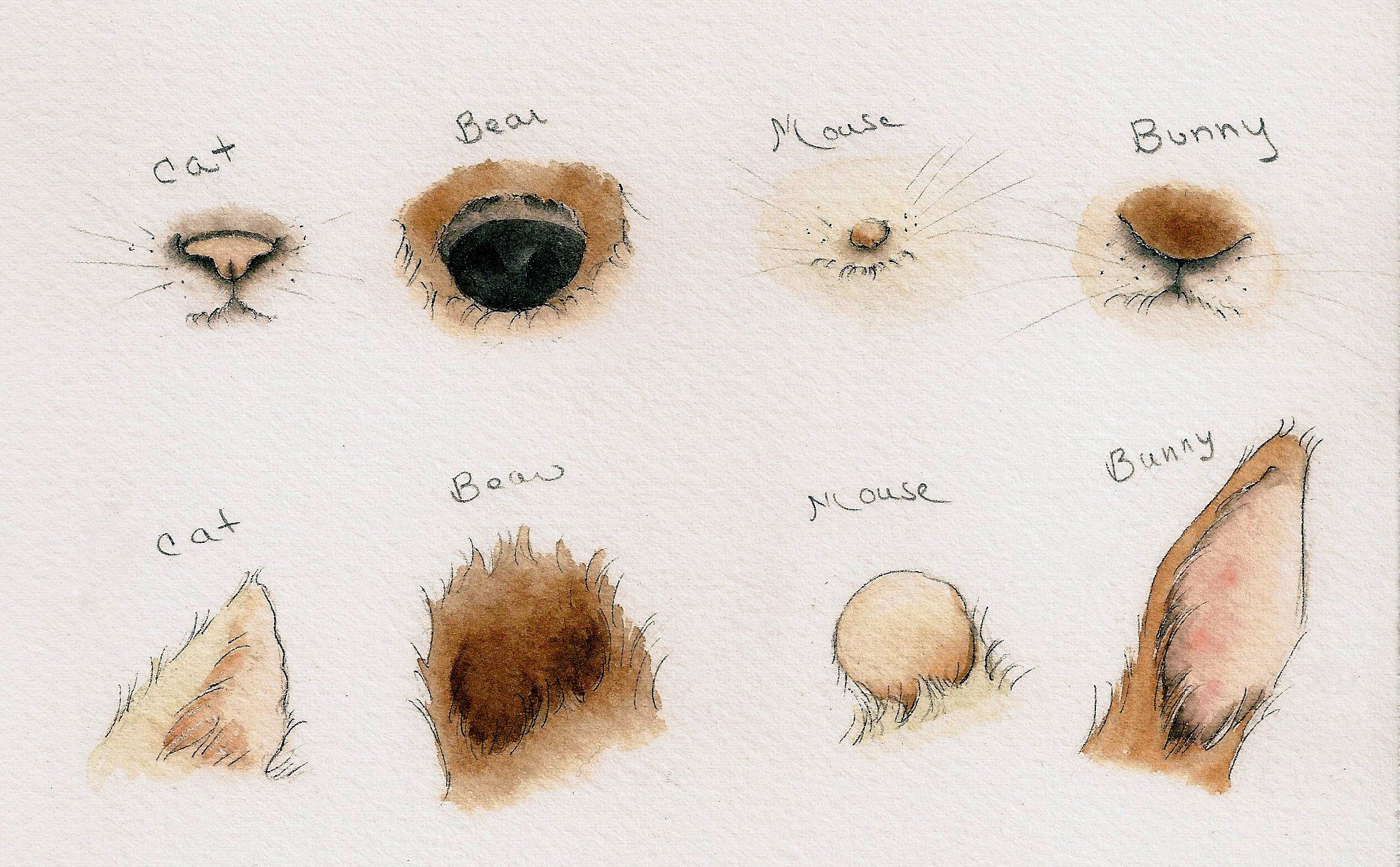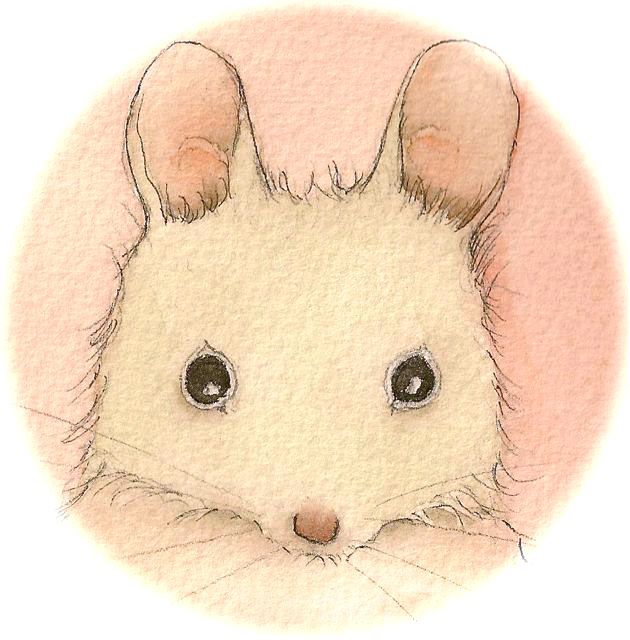 What's your special style for drawing animal faces?