Cake pops are tons of fun and a big party-pleaser, but you can't just set them on a cake stand like you can with other cake creations. Still, figuring out how to display cake pops doesn't have to be a hassle. Read on to find out how you can turn any container into an easy and effective cake pop display with the addition of two items — floral foam and filler.
How to display cake pops: a simple but stylish method
The key to a quick cake pop display is floral foam
Floral foam is the key to creating a cake pop display that won't flop. Traditional styrofoam (made of tiny compressed foam pearls) is tough to work with and doesn't provide the support your treats on a stick need.
Floral foam is specially made to support stems in a flower arrangement, and it's also perfect for creating a stellar cake pop display! Be sure to purchase dry foam (made for use with silk flowers) and not wet foam (also known as oasis). Craft supply stores and even many big-box stores carry floral foam in their craft departments.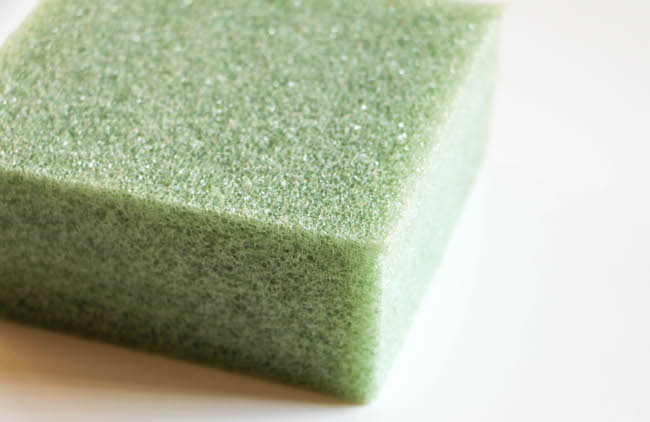 Images via Erin Bakes. 
Don't forget to pick a cute container!
For a pretty display, you'll want to put the floral foam in a cute container. Your options are limitless! Here are a few fun ideas:
Flower pot
Vase
Wooden planter
Galvanized bucket
Hat box
Tall-sided picture frames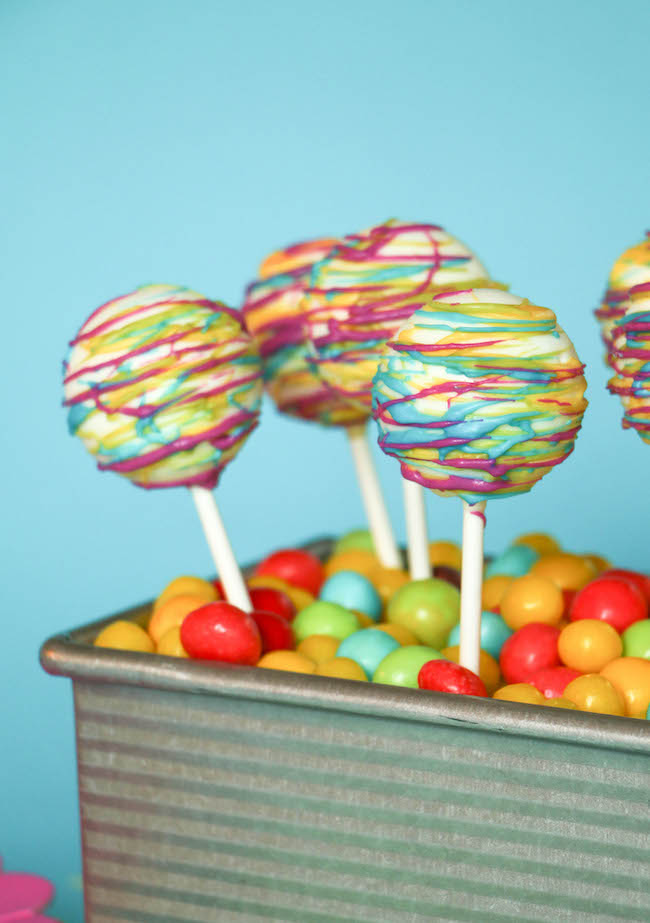 Next, find a fun filler option
Then, you'll want to cover the exposed floral foam with something a little more festive, like these ideas:
Sprinkles
Candy
Confetti
Shredded crinkle paper
Decorative stones
Beads
Step-by-step tutorial for making a custom cake pop display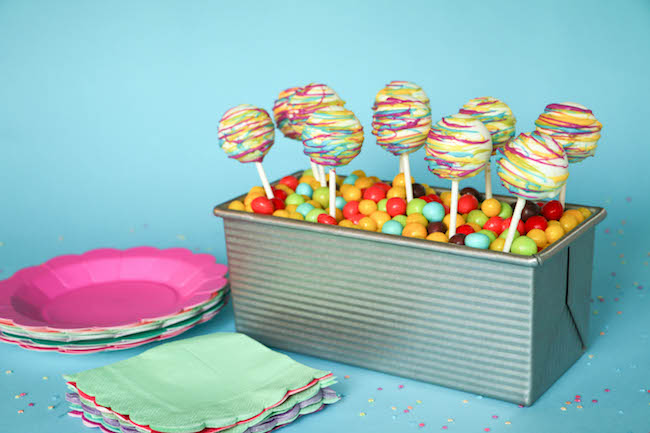 Supplies:
Cake pops
Dry floral foam
Container
Serrated knife
Poster putty or double sided tape
Filler
Step 1: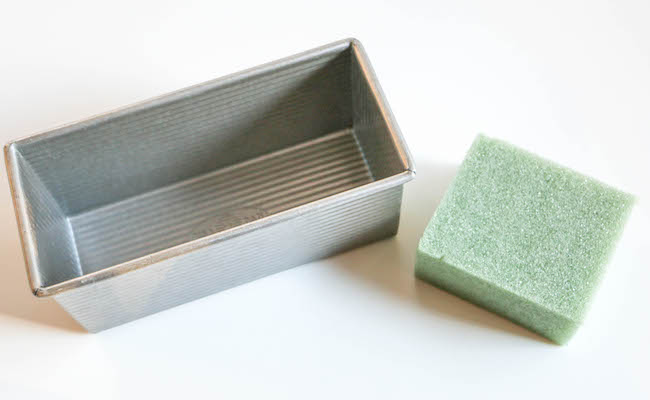 Trim the floral foam so that it fits tightly inside the container. Push the foam down to leave enough room at the top for the filler. Secure the foam to the sides of the container with poster putty or double-sided tape if needed.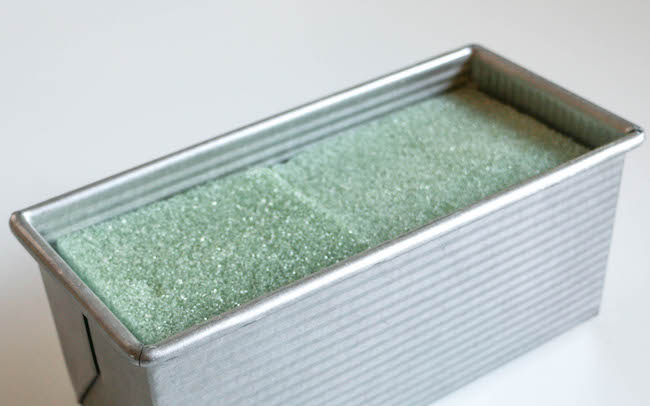 Step 2: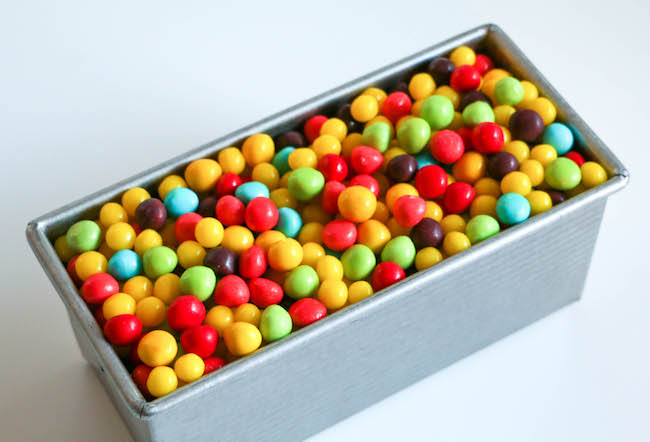 Add enough filler to completely cover the floral foam. Layer the filler so that no foam shows even as sticks are removed. 
Step 3: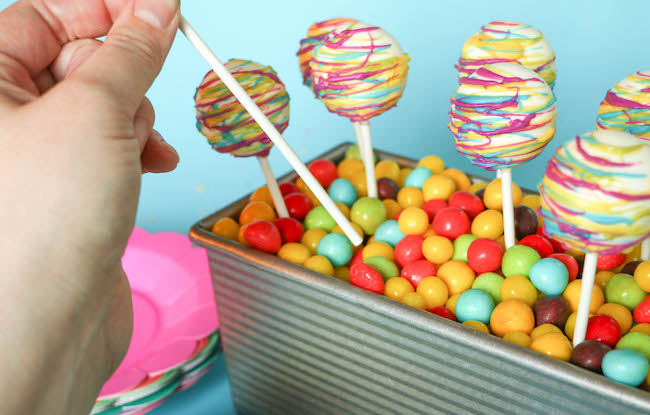 Create your cake pop arrangement by pushing the sticks into the floral foam. Always push the pops in by the stick (and not the pop) to prevent the pop from cracking or getting squished.
More creative cake pop displays
Take a cue from these creative bakers and think outside the box (or bucket) for your next cake pop display!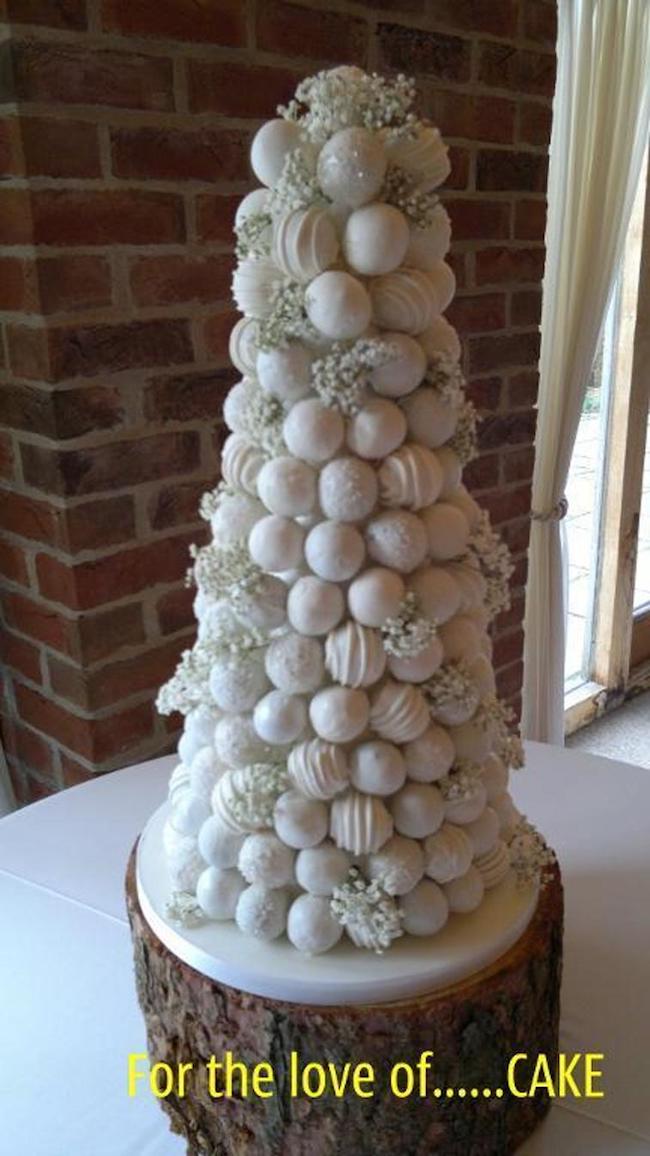 Cake pop display by jocake creation.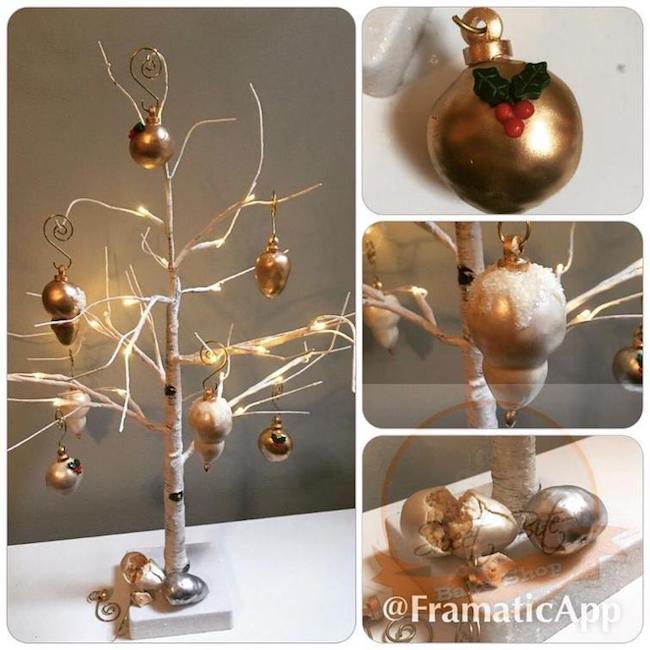 Cake pop display by Catahen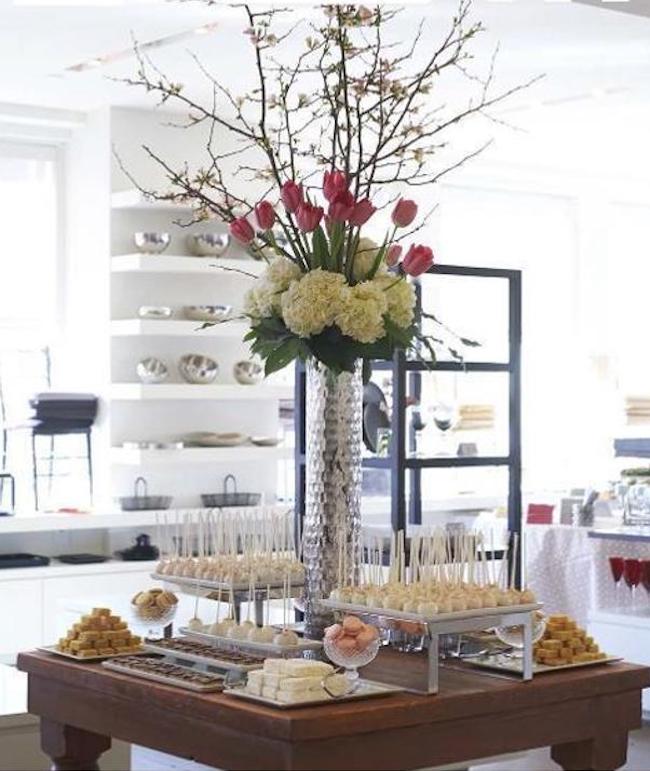 Cake pop and dessert display by vigicrocker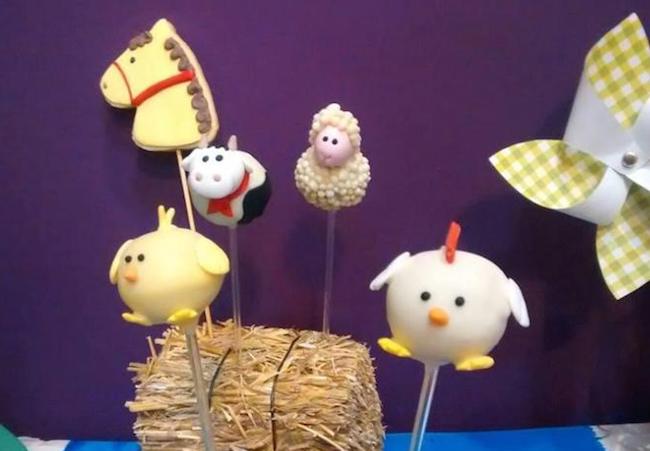 Cake pop display by Loli Gasparri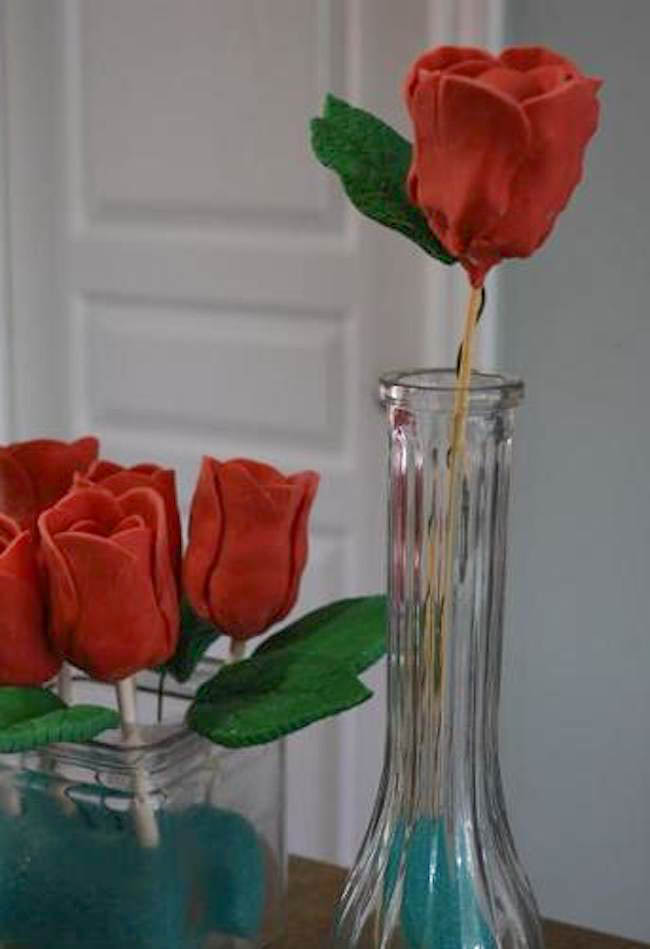 Cake pop display by brigid.cl873711