Accurately cutting fabric is essential when quilting, and die cutting fabric results in perfect cuts every time. Accurate cutting results in blocks that measure up better and are easier to sew into a quilt. Seams line up, and your piecing looks professional. For perfect quilt blocks, you'll also want to master pressing and the perfect .1/4 inch seam, but the first step is always to cut the fabric the right size!
Die cutting fabric allows you to cut your fabric to size perfectly. Rulers and rotary cutters can slip, and can be hard for even experienced quilters to line up perfectly. Because the blades of a die are stationary — they ensure that your cuts are exactly the same size, every single time! Here you'll see how easy it is to die cut fabric.
How to die cut fabric
1. Before die cutting your fabric, press out any creases or wrinkles. Putting wrinkled fabric into a die cut machine will result in jagged cuts.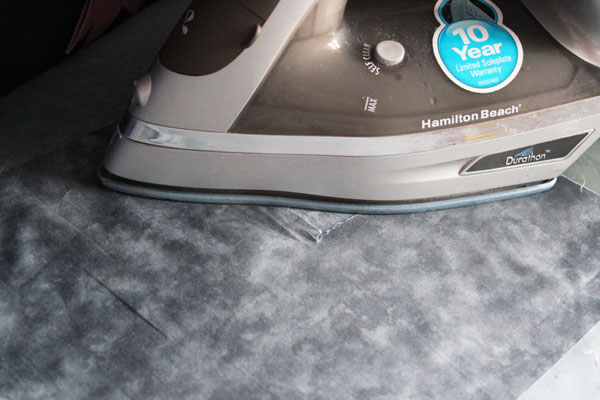 2. Set up your die cut machine on a level surface like a table or a counter. Select the die you want to use. I'm using the value die for my Accuquilt GO!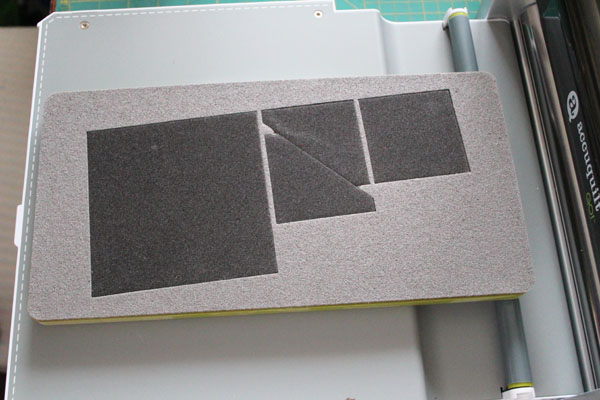 3. Place your fabric on the die. On my Accuquilt GO!, I can place up to 6 layers of fabric to cut at once.
For piecing dies (and all dies with straight edges), you'll notice that the blades are all at an angle, and not parallel to the sides of the die. This helps the machine to cut, and is important to note when placing your fabric. You will want to place your fabric so that the grain of the fabric lines up with the blades, and not with the sides of the die!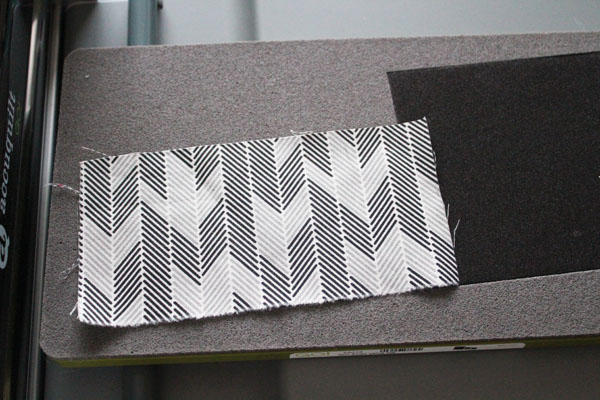 Laying your fabric at an angle that matches the angle of the blades will prevent bias in your fabric, and keep your fabric from overly stretching when you piece it.
4. Place the mat on top of the fabric on the die. This is your "sandwich" It is okay if your mat is larger than your die, but your mat should never be smaller than the die you are using.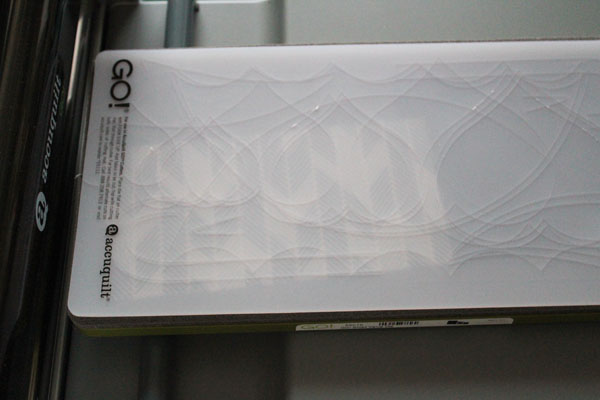 5. Crank the handle with one hand, while gently guiding the sandwich into middle of the machine. Once the rollers grab the die, you will no longer have to guide it in. The rollers will squish the die as it moves through the machine, cutting the fabric.
6. When the die comes out the other side, remove the mat. Your fabric will be cut! If the fabric lifts with the mat, you can easily remove it. If it stays on the die, use a stylus to carefully remove it. You don't want to accidentally push a finger onto one of the blades.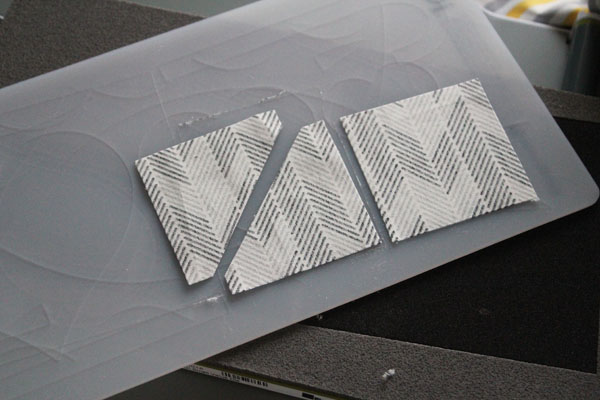 7. Repeat this process to cut all the fabric you need for your next quilt project.
How to die cut appliqué
Using a die cutter is a great way to quickly and accurately cut identical appliqués for a project and is a very similar process to die cutting fabric for piecing.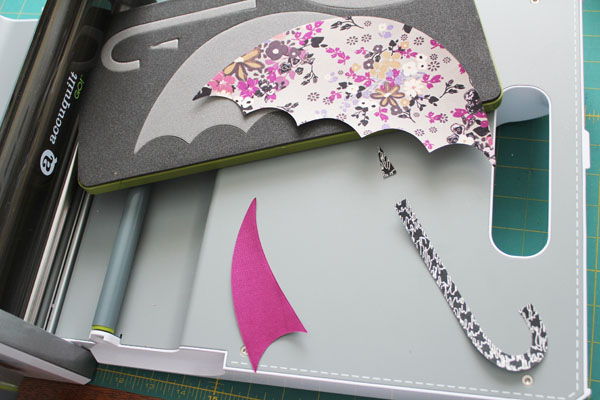 You'll want to keep these tips in mind:
If you are using a fusible adhesive for your appliqué, you will want to apply it before running the fabric through the die cut machine.
When using an adhesive that has a paper backing, leave it on as you run it through the machine. This will make the layers easier to separate.
If your fusible adhesive does not have a paper backing, lay all your fabric either right side up, or right side down. If you die-cut fabric with the adhesive sides touching, the pressure from the machine may partially fuse the layers together, making them impossible to take apart.
Consider the design of your finished quilt when cutting dies that are directional. For example, if you are cutting an animal, which direction do you want the animal to be facing? For this umbrella die, which way should the handle turn? This will determine whether you place the fabric face up or face down onto the die.
Die cutting fabric is a fast way for both beginning and experienced quilters to cut fabric quickly with perfect accuracy.

Make projects you love quickly! Learn piecing, fusible appliqué and finishing techniques that will speed up your work in Craftsy's Quick & Easy Quilting class with Eleanor Burns.
Sign me up!
What is your favorite die to use to cut your fabric?