Decorating a cheesecake doesn't mean you have to spend hours time, piping, marbling or swirling. Add a finishing touch to your treats with these three ridiculously easy ideas.
How to decorate a cheesecake three quick & easy ways
1. Add quick detail with stencils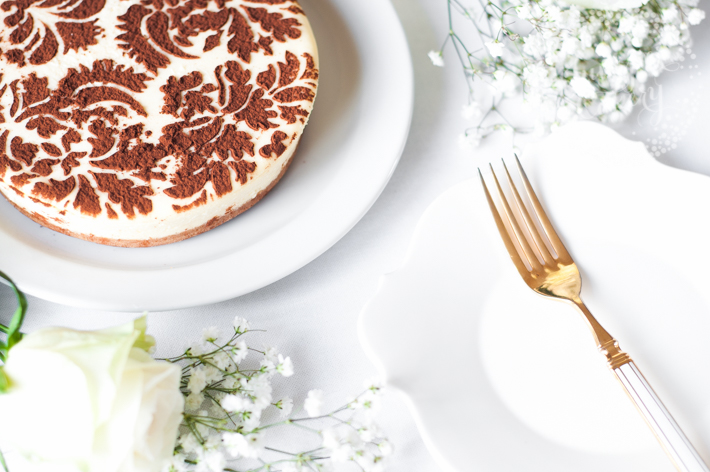 Add ornate detailing to the top of your cheesecake with a stencil, sieve and cocoa powder. We used our favorite damask stencil to add a fancy pattern to our plain vanilla cheesecake. You can even use freeze-dried fruit powders to add a punch of flavor as well as vibrant color! On top of a chocolate cheesecake, try freeze-dried raspberry powder for a truffle-inspired taste, or powdered sugar for a sharp contrast.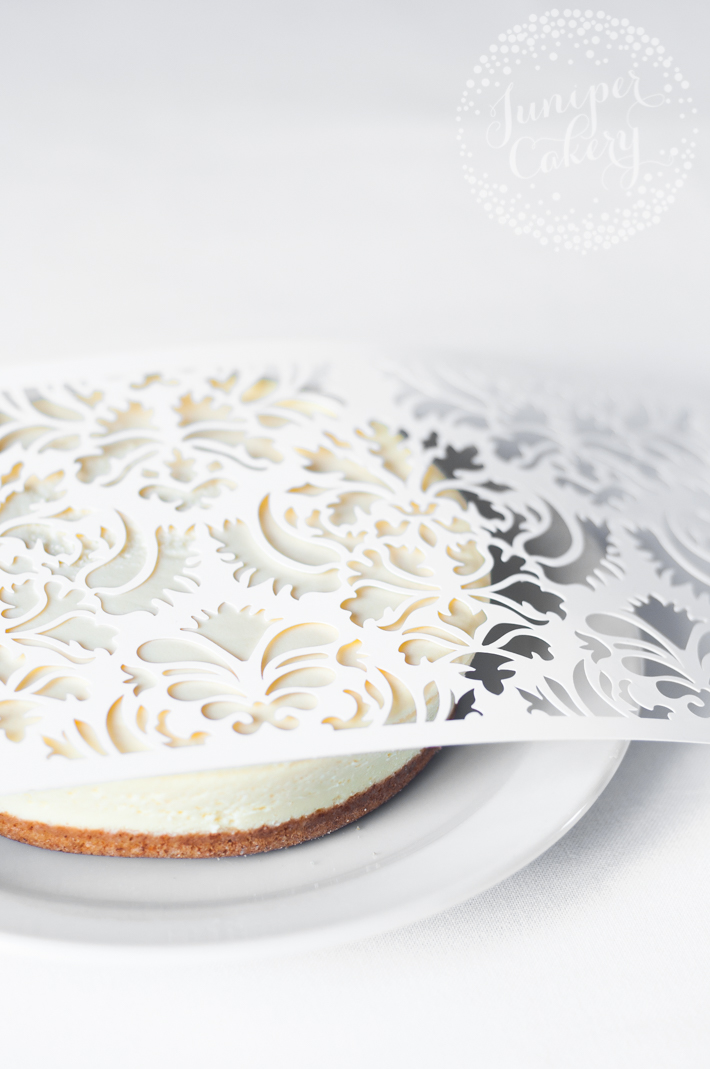 How to get the look
It's so simple: Set your chosen stencil on top of your cheesecake. You can press the stencil down onto the tacky surface for it to stick. This will really help keep your design crisp and mess-free!
With a sieve of your chosen powder, carefully dust over the top of the cheesecake and stencil. Don't add too much or the powder will pile up and collapse when you remove the stencil, giving you a mess.
Remember that if the stencil is a small repeat patter, you'll need to match it up and dust to complete the full print.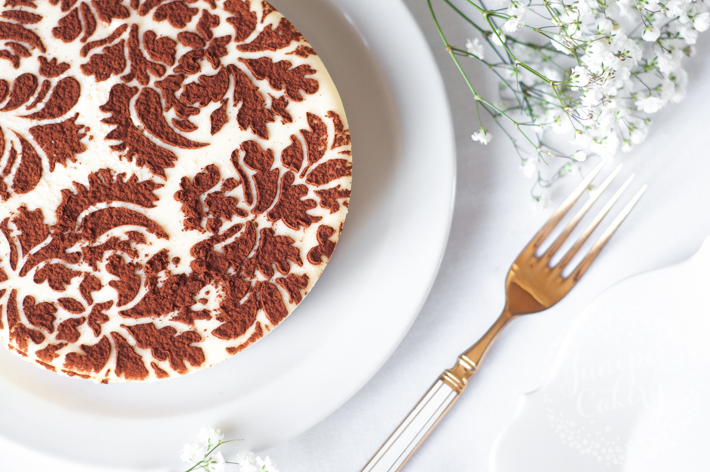 Get creative
You could even get experimental and create a fun ombré look by using three shades of the same color. Dust one third with cocoa powder, the middle third with cocoa powder–powdered sugar mix, and the last third with a cocoa powder mix that contains even more powdered sugar.
2. Add instant style with pretty edible petals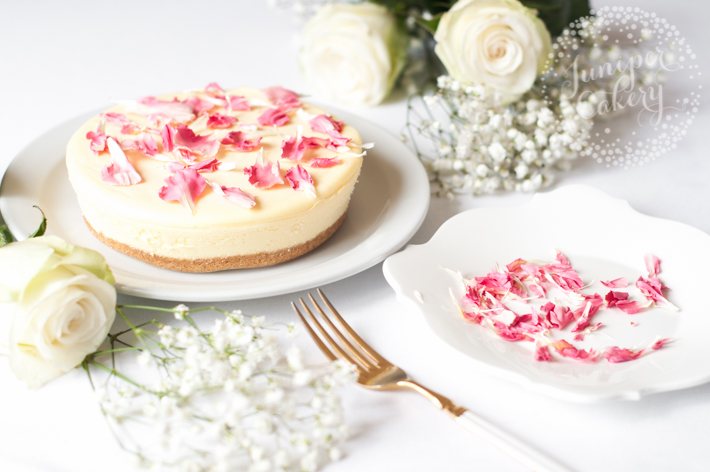 Using beautiful edible petals is perfect for garden party treats or for grown-up dinner party desserts.
Remember to make sure that the petals or flowers you use are 100 percent edible! You can source edible petals —dried or fresh — online or through a florist.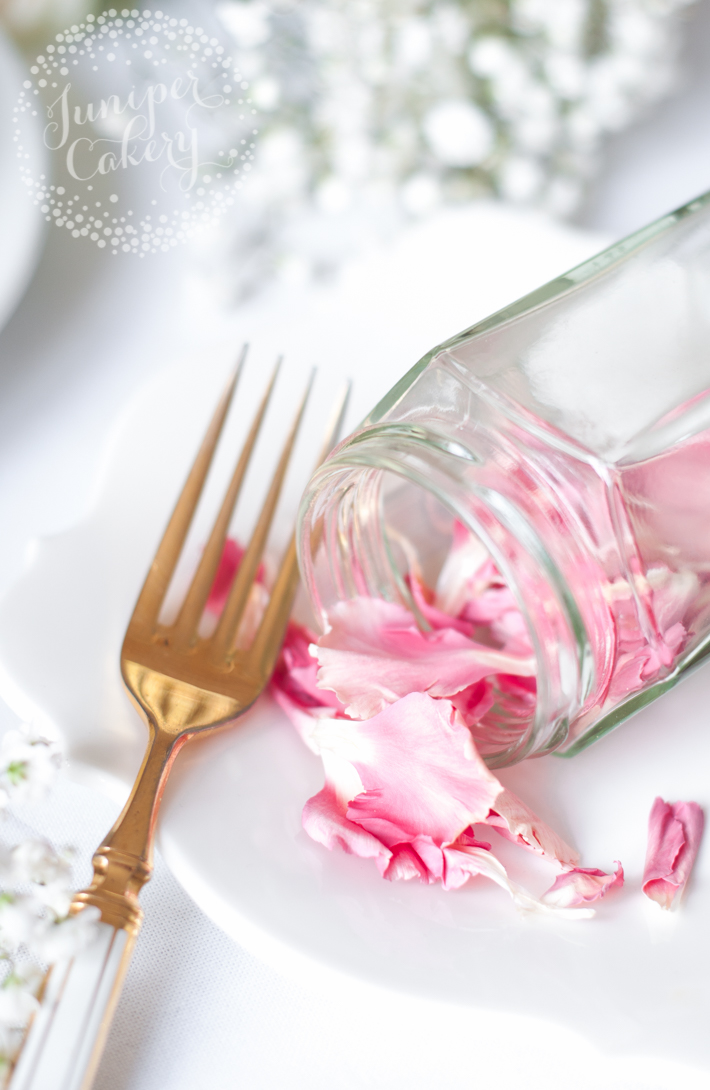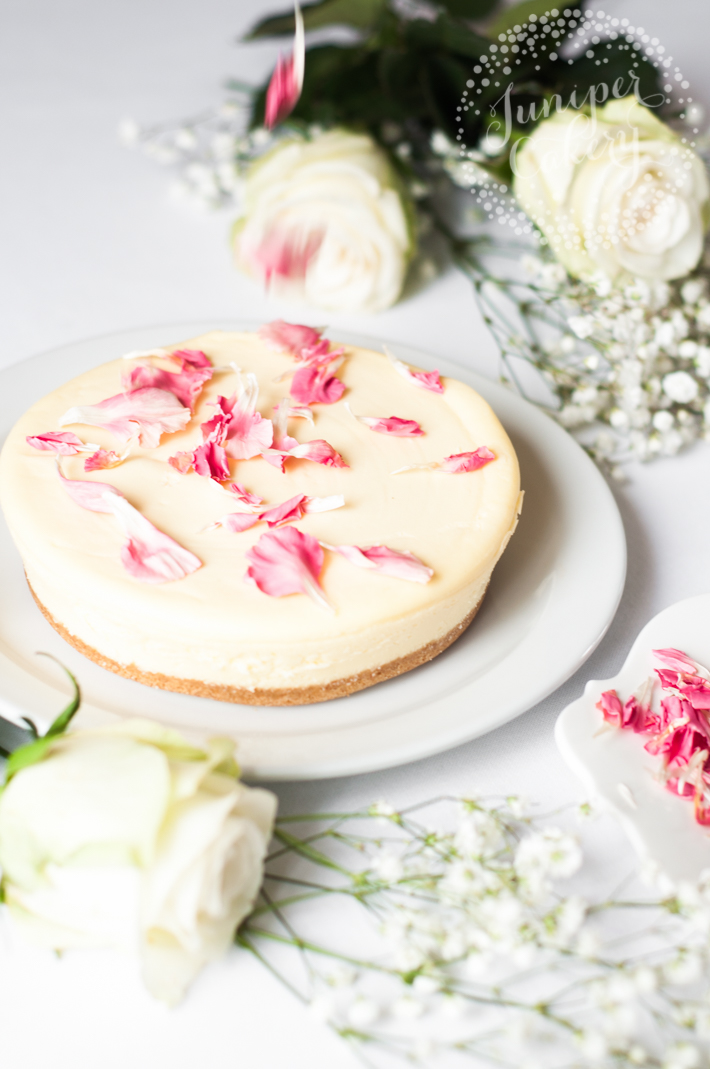 How to get the look
Adding colorful edible petals or flowers on top of simple cheesecakes can give your dessert several different styles.
We sprinkled some pink carnation petals on top of our vanilla cheesecake. For a more rustic look, liberally sprinkle lavender, rose petals, carnations or pansies on top. A vibrant combination of pink rose petals and fresh raspberries gilded with edible gold would add some instant glamour to any dinner table.
3. Add fruit for a fresh look and taste
Using fresh fruits, jams and curds is always a great way to add decoration to home baked cheesecakes. They're also perfect for giving a plain vanilla cheesecake a little more flavor.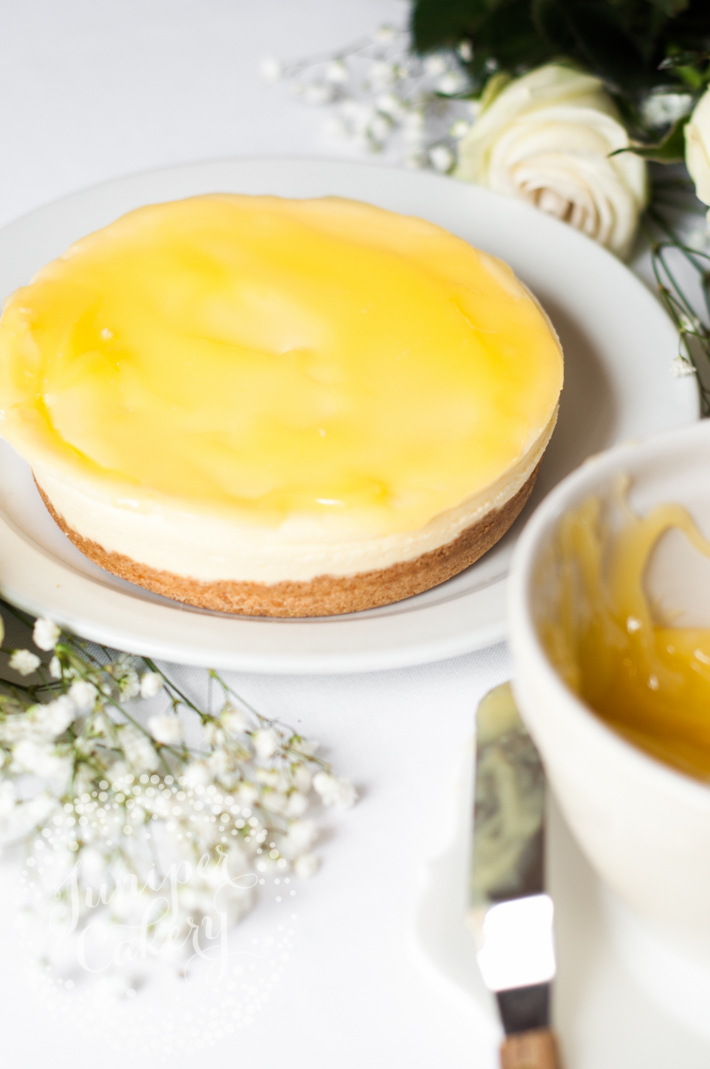 How to get the look & flavor
Start with a fruity curd or jam: We smothered a passion fruit and lemon curd on top of ours.
Then, layer an extra burst of flavor on top, too. Instead of just toppling blueberries on top we added a layer of sweet blueberry drizzle.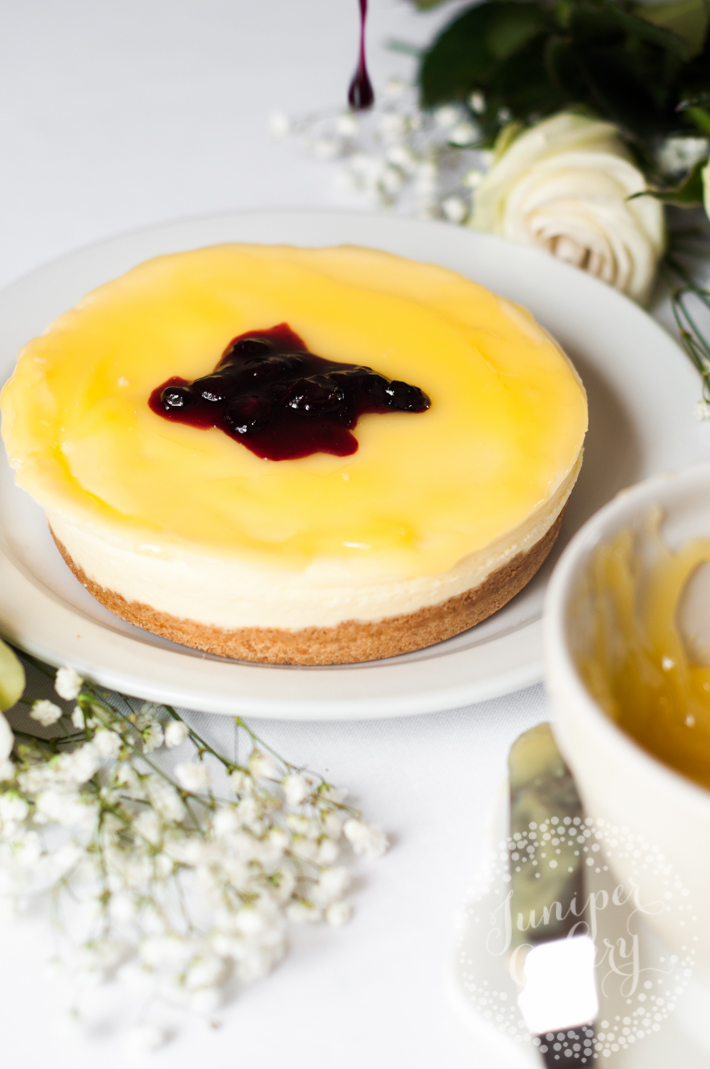 Add piles of fresh berries and fruits on top to finish. Fresh berries or tangy fruits such as kiwis, blood orange segments or mango would not only add an extra dimension of flavor, but some gorgeous color!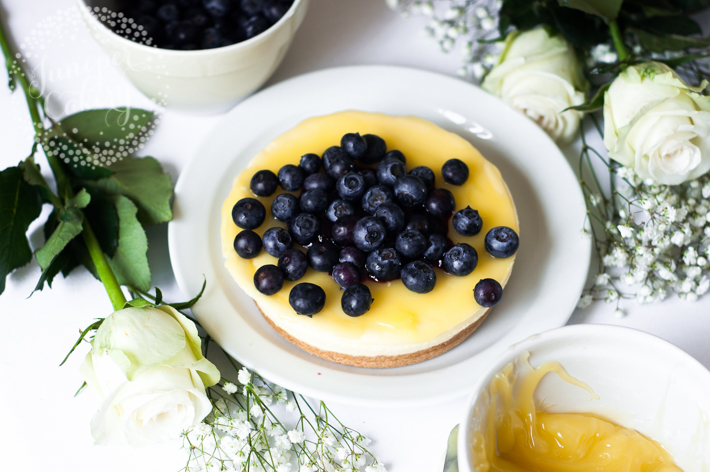 For tastebud-tempting cheesecakes, be sure to sign up for Zoë François's Show-Stopping Cheesecakes class today to master crusts, fillings and how to add flavor.