Have you spent time making quilt blocks only to find they literally don't measure up? Learning how to cut fabric for quilting is what I consider the first step for successful piecing.
[box type="shadow"]If you're just starting your quilting adventure, check out the FREE Bluprint class Piece, Patch, Quilt: Basic Quiltmaking Skills, lead by Gail Kessler, who offers fun and easy-to-follow instruction. There's an entire lesson on how to prepare your fabrics and cut them safely and accurately. Plus, when you sign up, you'll receive four quilt patterns along with the skills to turn them into quilts that will be treasured for years to come.[/box]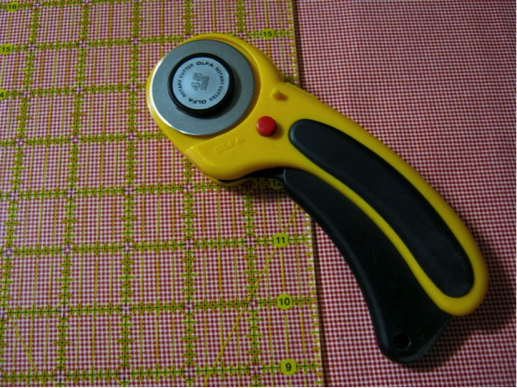 How do you rotary cut?
Many of us never consider the importance of this question. Quilting fabric has a thread count that consists of so many threads per inch. With proper rotary cutting skills (and a quality rotary cutter), quilt blocks will be more precise and measure the desired size more accurately.
Let's take a look at some DOs and DON'Ts for how to cut fabric for quilting.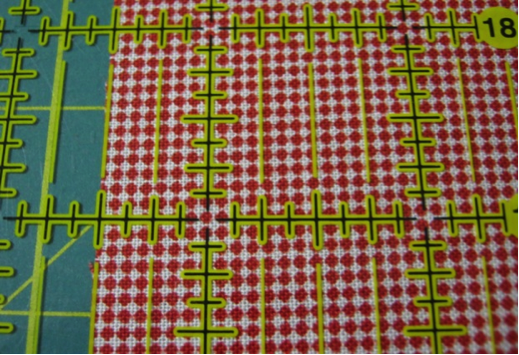 The proper way:
Let's say you want to cut a 2 ½" strip. Place the 2 ½" line ON TOP of the fabric, and then cut your strip. Make sure the measurement line is directly ON the fabric, as in the photo above.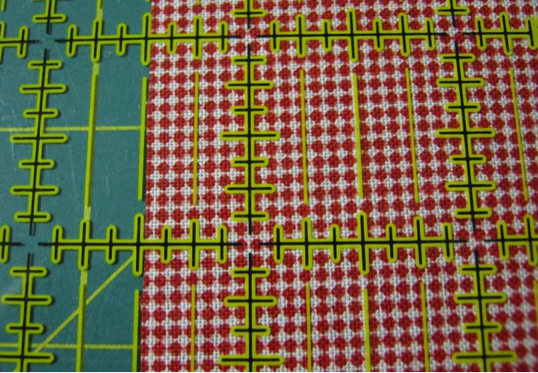 The improper way:
Remember what I said about thread count? When the desired measurement line on the ruler is placed just OFF the fabric, a thread or two will be lost. This is a no-no.
So what's the big deal about a couple of threads you might ask?
When sewing blocks with multiple pieces, every thread does count. A consistent loss of a thread or two will result in a smaller block size.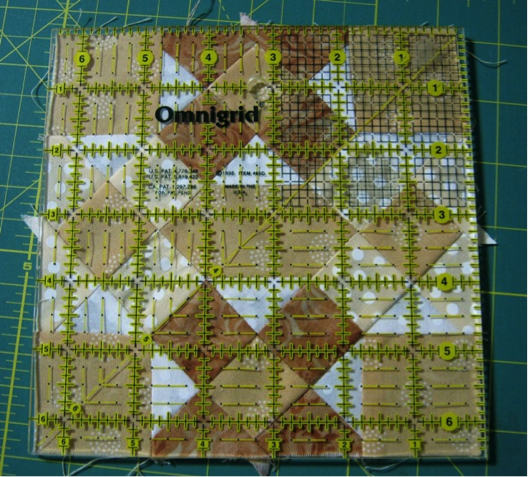 See the above example of a 6 ½ block with many small pieces. You can see how the loss of a thread or two with each cut can make a big difference in the final block size, demonstrating the importance of proper rotary cutting.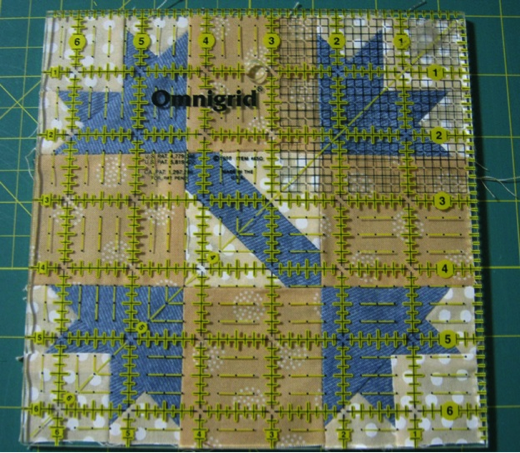 Here is another example of a block not quite measuring up.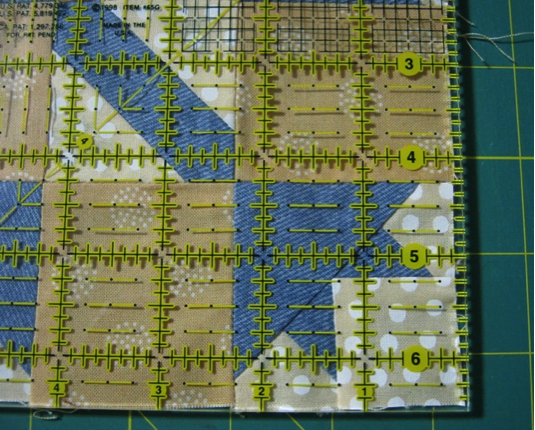 Keep in mind though, that even with the proper rotary cutting technique, coming up short can happen. But, can you imagine how much smaller this block would be had I lost a thread or two with every cut?
Will I still use this block in my quilt?  Yes I will. But that's for another blog post!
[box type="shadow"]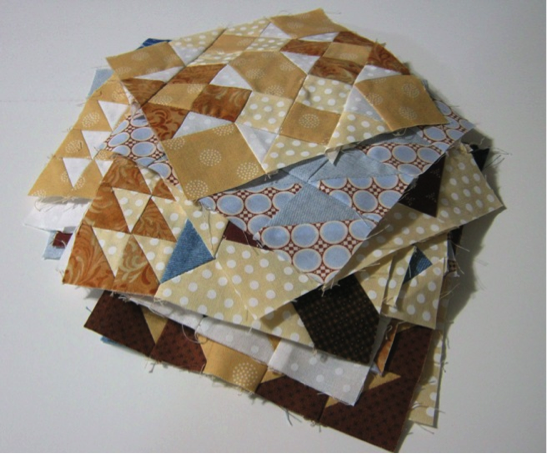 Join my quilt-along, The Farmer's Wife Quilt Revival, right here on Bluprint. I share modern instructions for making each block featured in The Farmer's Wife Sampler Quilt*, by Laurie Aaron Hird. If you already own this book or wanted to buy it but quickly became intimidated by all those templates, join my quilt-along, where I'll share simple rotary cutting and piecing instructions to successfully complete this beautiful quilt. *Book is required.
Read more about the Farmer's Wife Quilt Revival.[/box]
Do you have any tips on how to cut fabric for quilting?