It's easy to get in trouble cross cutting on a table saw. This post will show you how to avoid some common mistakes.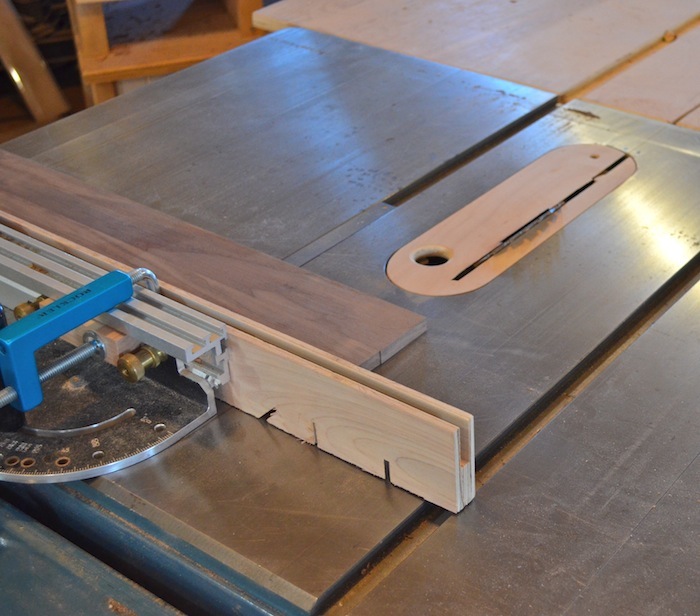 Photos via wooden-box-maker.com
The photos below show some cross cutting errors. In the three photos marked with the red "X" the operator is going to have a hard time controlling the board.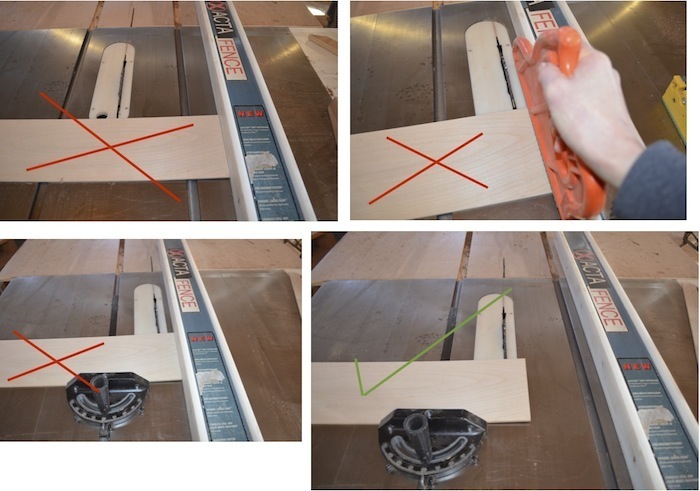 When cross cutting a long board, it is hard to keep the small section that is going through the blade under control. The long end isn't supported so it is easy for the board to catch and swivel into the blade causing kickback. Even in the photo on the top right, using a push stick isn't enough support for the small bit of wood being cut in the second photo (although it is the push stick that will get chewed up, not the operator's fingers.
A much better option for cross cutting is to use a sled. I made my own out of plywood and it keeps my hands safely out of the way of the blade.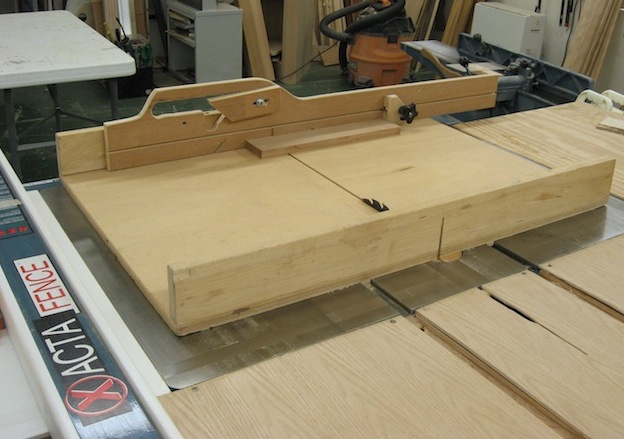 If you don't have a cross cut sled, you can use a miter gauge as in the correct photo above (with the green check mark). You'll notice that the board being cut is not registered against the fence. It is pushed through the blade with the miter gauge alone, so the main part of the board is supported as it passes over the blade.
An even better option is to add a sacrificial fence to the miter gauge. The fence gives a larger area to support the work. It also means that any chip-out you might have will be on the back of your fence, not your work piece. I use a long enough board that I can move it over when the slot for the blades gets sloppy, that way I always get a clean cut on my work.
A final advantage of both the sled and the miter gauge with a fence is that it gives support to the cut offs and pushes them out of the way of the blade.
Using one of these two methods of cross cutting will improve your accuracy and is also much safer than trying to control a long piece from a short side.