Chances are you'll look at this braid and think, well hmm, that looks like a plain old chain stitch to me. Sure, figuring out how to create a braid in crochet could be as simple as chain stitching. But, look closer at this particular braid, and you'll see that it is actually a little thicker and sturdier than a chain stitch. Don't worry, the trick for how to create a braid in crochet is almost as simple as a chain stitch. Ready to make one yourself?
Let's go through the steps for how to create a braid in crochet, then take a look at a few ways you can use the braid in your crochet.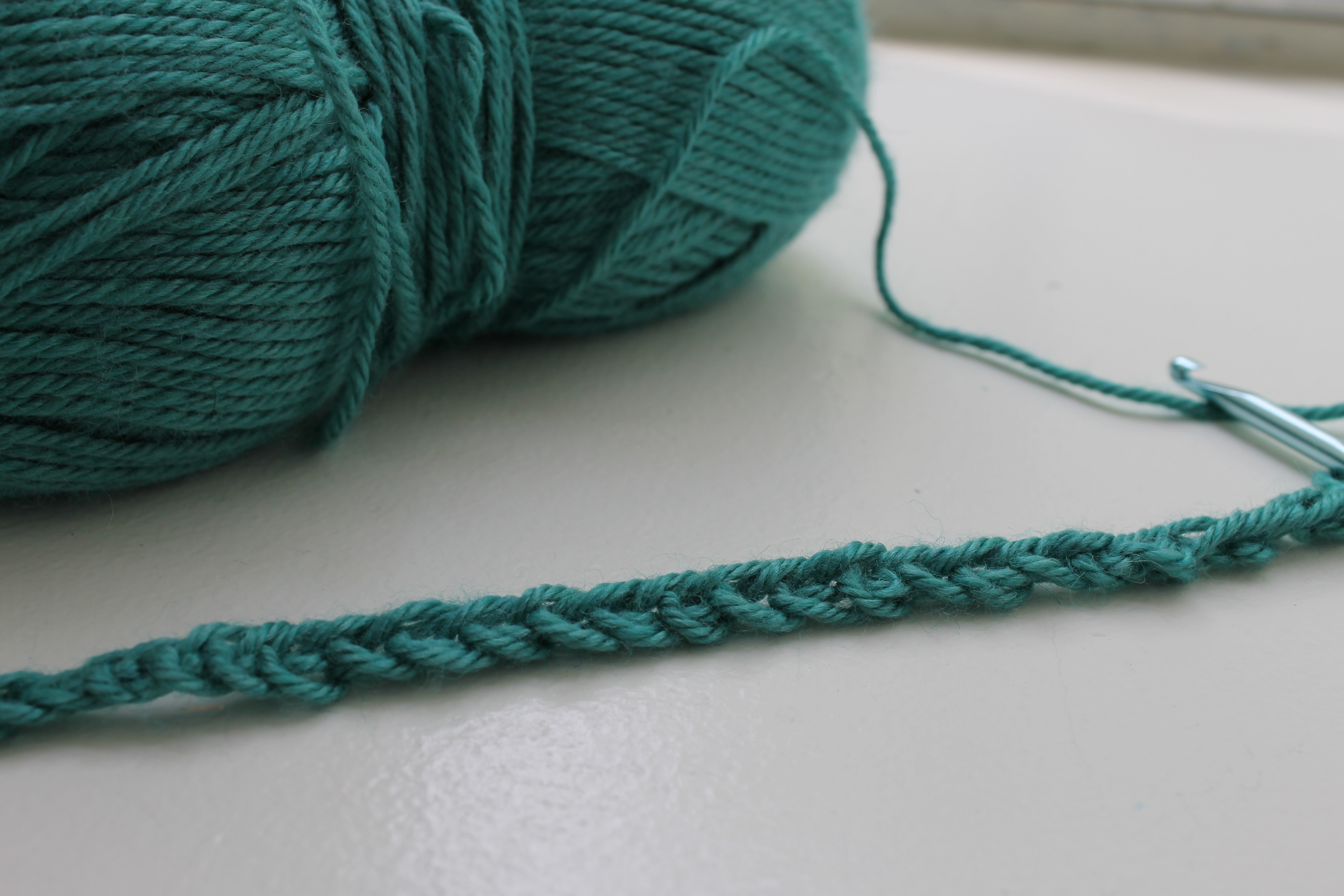 If you're just learning how to crochet or want a great resource for teaching others how to crochet, download the FREE Beginner's Guide to Crochet, which features beautiful step-by-step tutorials on how to crochet a chain, single crochet and double crochet, plus a handy guide to crochet abbreviations you'll refer to again and again.
What you'll need
When you first learn to crochet a braid, I find it's easier to use a worsted-weight yarn. Here, I've used worsted-weight yarn and a size H/8 hook. Use whatever's most comfortable for you! You can even practice with scrap yarns since the braid doesn't require much yarn.
Directions
1. Ch2. Insert the hook into the back loop of the first chain you made.
If you're not sure where the back loop is, check out our post on the anatomy of the back loop to help you find it. Remember that you're inserting the hook into a single loop.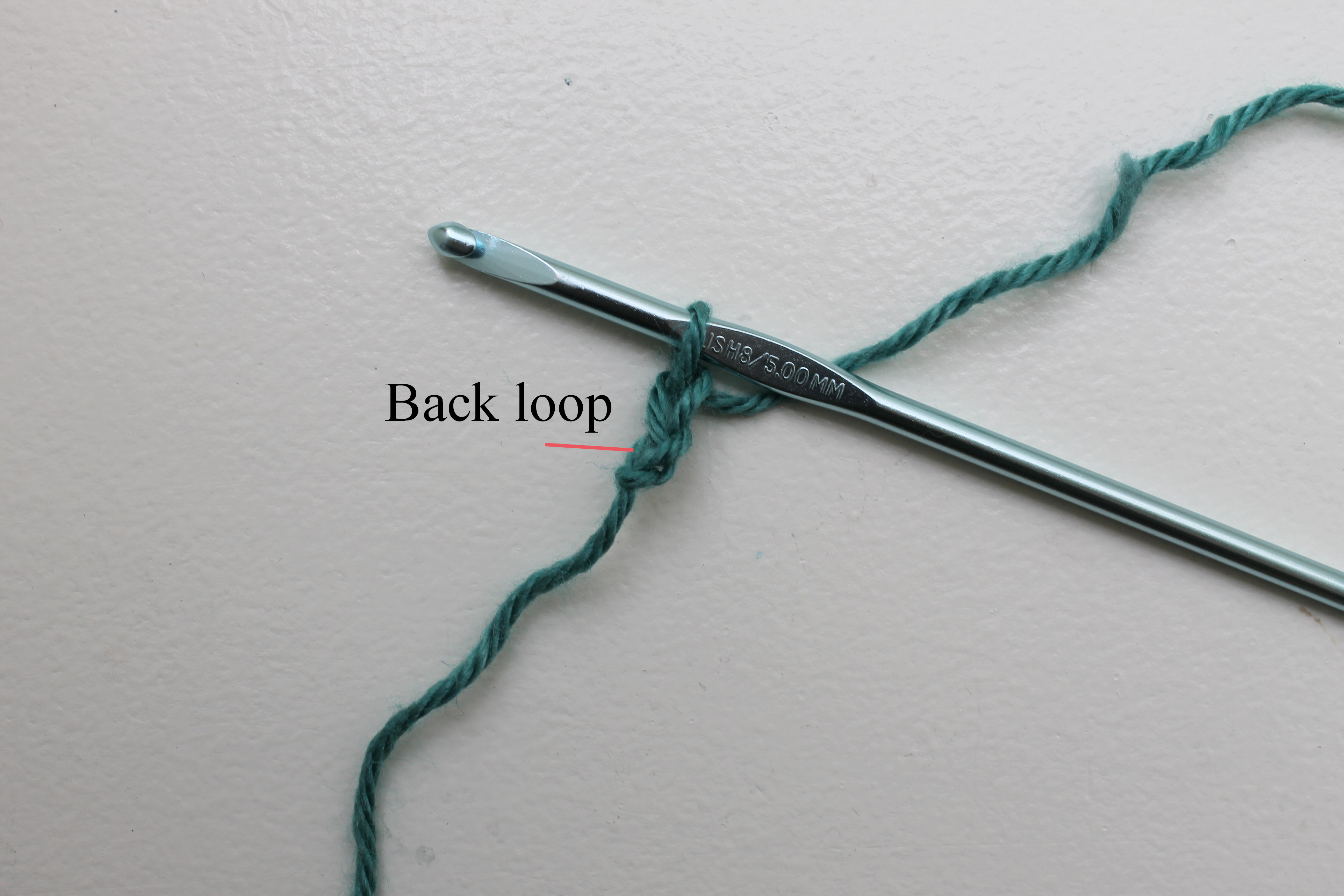 2. Below is what your hook and yarn will look like once you've inserted it into the back loop.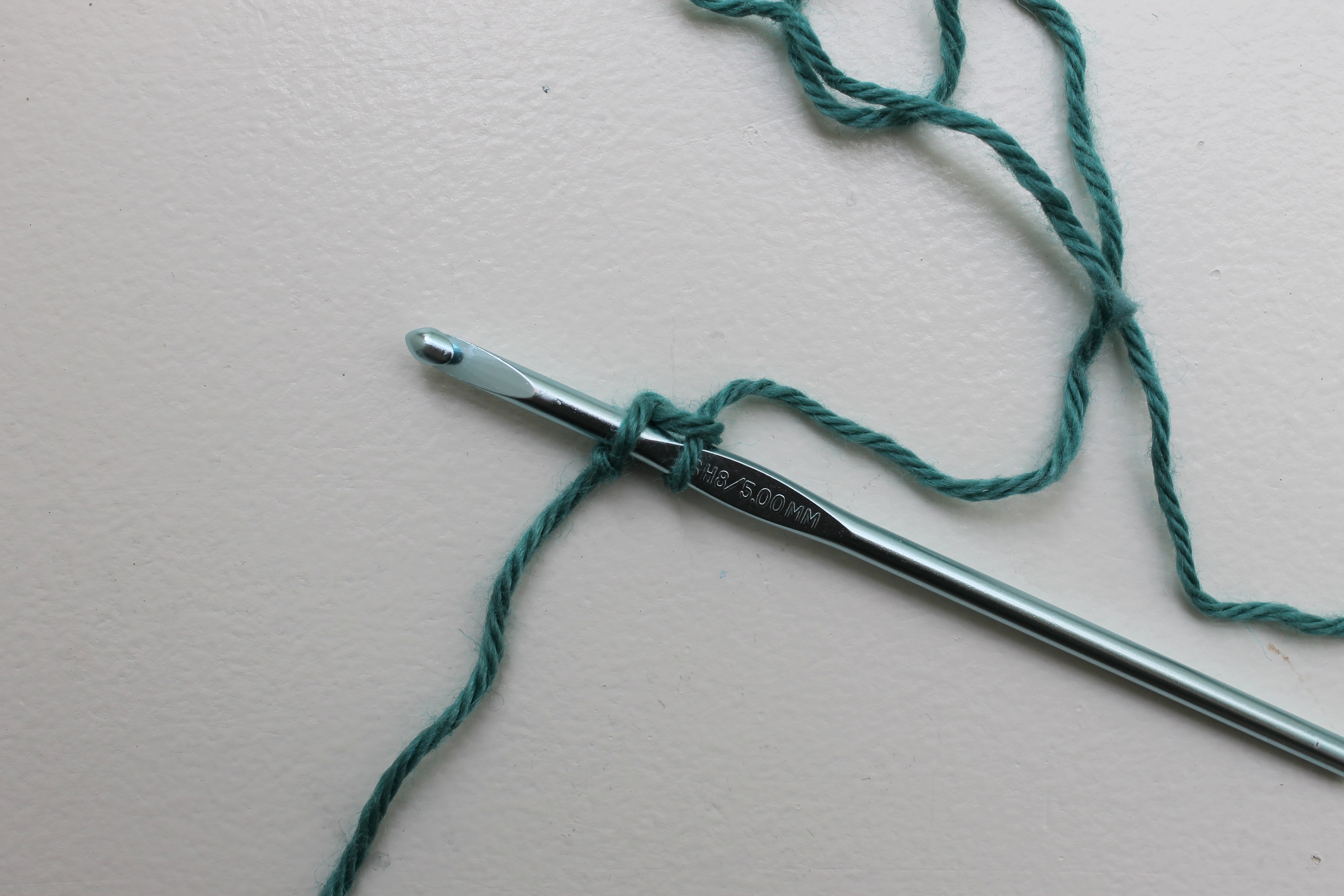 3. Sc into that back loop. Your work should then look like this: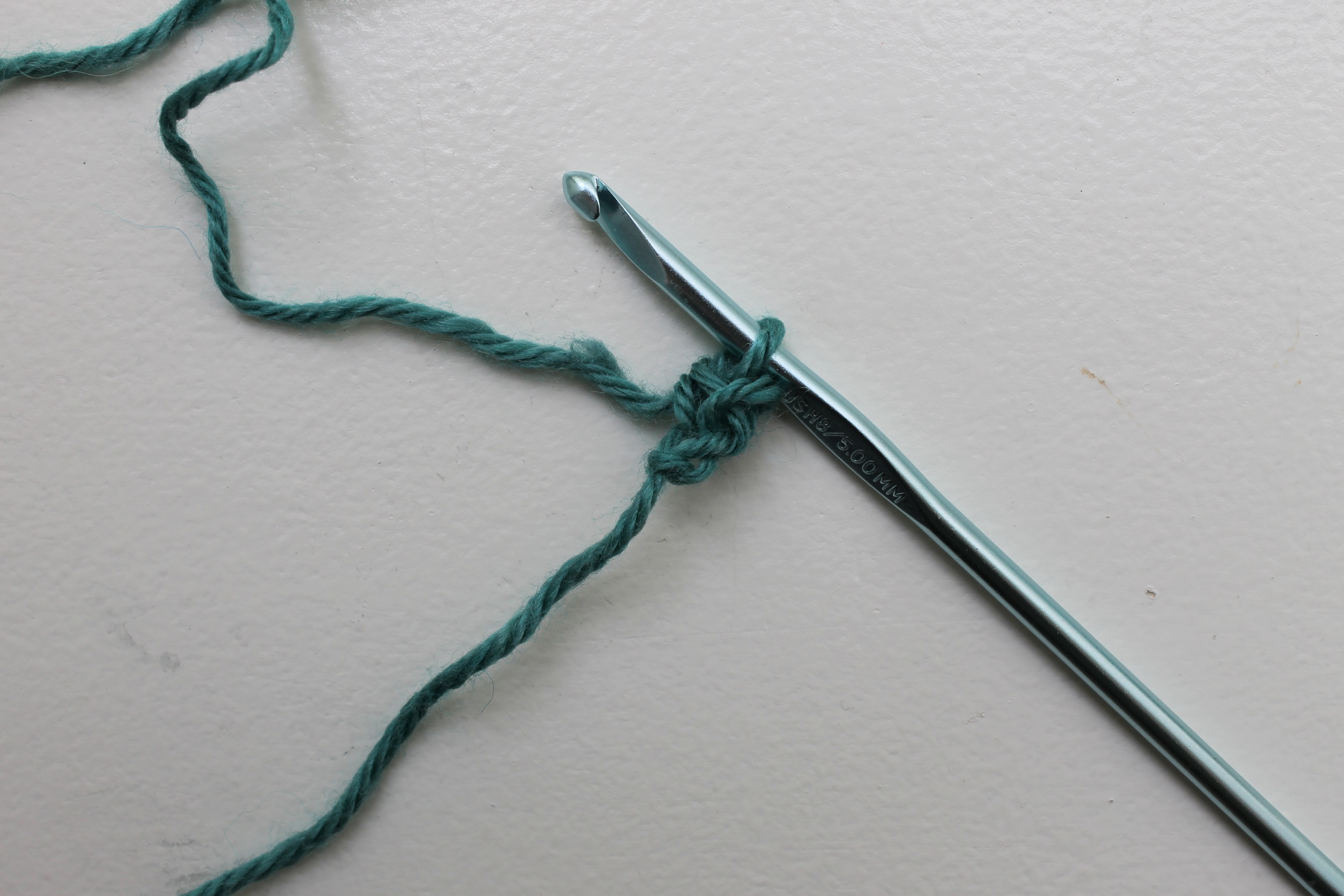 4. Repeat these steps, single crocheting into the back loop of the last single crochet you made.
The braid will begin to form right away, and you'll get the hang of it very quickly. Once you do, pop in a movie and crochet away! This braid requires very little concentration.
5. The crochet braid also has a couple of variations. Experiment by replacing the single crochet stitches with half double crochet, double crochet, and even treble crochet stitches. Check out how those stitches affect the size of the chain and the texture of the braid. You may even like one of those stitch variations better than the single crochet one.
How to use the braid trim
Now that you have the hang of this simple braid trim, how can you use it? There are so many options! Here are just a few ideas:
Add it to the brim of a beanie to give it a little texture. You can even crochet it in a color that's complementary to the hat to add a little pop of color.
Make several long strands of the trim then join them all together to make a multi-strand necklace or bracelet.
Join the ends together with a slip stitch and wear it as a headband. You can even crochet several strands and join them together to make an even bigger statement.
Seam it onto the hem of a sweater or a sweater collar. The apparel doesn't even have to be crochet; this trim can be added to anything from T-shirts to hand-knits.
Want to check out other ways you can embellish with crochet? Linda Permann shows you how to add trims, flowers and more in her class Crafty Crochet Embellishments. Enroll today, and you'll be embellishing flip-flops and sweaters in no time.
Now go forth and embellish! How will you use this crochet braid trim?